If you want investing in crypto in 2022, I will share wit you the top 10 cryptocurrency that can be best cryptocurrency to invest in 2022 in the long term, and which can generate great profit for you. The order of this crypto is according to the highest market value and we start with:
1.Bitcoin
2. Ethereum
3. Cardano ADA
4. Solana SOL
5. Ripple XRP
6. Polygon MATIC
7. Tron TRX
8. VeChain VET
9. Avalanche (AVAX)
10. Shiba Inu (SHIB)
Others cryptocurrency">cryptocurrency
1.Bitcoin
Bitcoin is a decentralized cryptocurrency originally described in a 2008 whitepaper by a person, or group of people, using the alias Satoshi Nakamoto. It was launched soon after, in January 2009.
Bitcoin is a peer-to-peer online currency, meaning that all transactions happen directly between equal, independent network participants, without the need for any intermediary to permit or facilitate them.
Bitcoin's most unique advantage comes from the fact that it was the very first cryptocurrency to appear on the market.
It has managed to create a global community and give birth to an entirely new industry of millions of enthusiasts who create, invest in, trade and use Bitcoin and other cryptocurrencies in their everyday lives. The emergence of the first cryptocurrency has created a conceptual and technological basis that subsequently inspired the development of thousands of competing projects.
The entire cryptocurrency market, now worth more than $2 trillion, is based on the idea realized by Bitcoin: money that can be sent and received by anyone, anywhere in the world without reliance on trusted intermediaries, such as banks and financial services companies.
Bitcoin's total supply is limited by its software and will never exceed 21,000,000 coins. New coins are created during the process known as "mining": as transactions are relayed across the network, they get picked up by miners and packaged into blocks, which are in turn protected by complex cryptographic calculations.
2. Ethereum
The Ethereum Foundation officially launched the blockchain on 30/06/2015, under the prototype codenamed "Frontier."
Ethereum is a decentralized open-source blockchain system that features its own cryptocurrency, Ether. ETH works as a platform for numerous other cryptocurrencies, as well as for the execution of decentralized smart contracts.
Ethereum's own purported goal is to become a global platform for decentralized applications, allowing users from all over the world to write and run software that is resistant to censorship, downtime and fraud
In addition to smart contracts, Ethereum's blockchain is able to host other cryptocurrencies, called "tokens," through the use of its ERC-20 compatibility standard. In fact, this has been the most common use for the ETH platform so far: to date, more than 280,000 ERC-20-compliant tokens have been launched. Over 40 of these make the top-100 cryptocurrencies by market capitalization, for example, USDT, LINK and BNB. Since the emergence of Play2Earn games, there has been a substantial increase in interest in the ETH to PHP price.
In September 2021, there were around 117.5 million ETH coins in circulation, 72 million of which were issued in the genesis block, the first ever block on the Ethereum blockchain. Of these 72 million, 60 million were allocated to the initial contributors to the 2014 crowd sale that funded the project, and 12 million were given to the development fund.
3. Cardano ADA
Update 10/05/2022 : Cardano (ADA): up to 60% loss?
Cardano was founded back in 2017, and named after the 16th century Italian polymath Gerolamo Cardano.
Cardano is a proof-of-stake blockchain platform that says its goal is to allow "changemakers, innovators and visionaries" to bring about positive global change.
Cardano is used by agricultural companies to track fresh produce from field to fork, while other products built on the platform allow educational credentials to be stored in a tamper-proof way, and retailers to clamp down on counterfeit goods.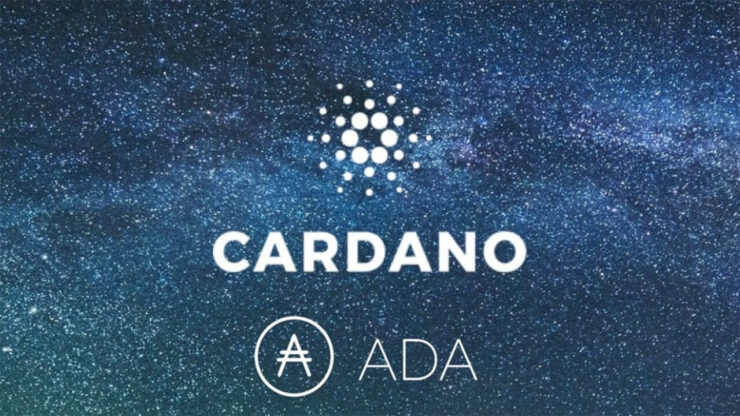 Cardano is one of the biggest blockchains to successfully use a proof-of-stake consensus mechanism, which is less energy intensive than the proof-of-work algorithm relied upon by Bitcoin. Although the much larger Ethereum is going to be upgrading to PoS, this transition is only going to take place gradually.
The project has taken pride in ensuring that all of the technology developed goes through a process of peer-reviewed research, meaning that bold ideas can be challenged before they are validated. According to the Cardano team, this academic rigor helps the blockchain to be durable and stable, increasing the chance that potential pitfalls can be anticipated in advance.
There is a maximum supply of 45 billion ADA, but at the time of writing, there was a circulating supply of about 31 billion.
If you want investing in Cardano you can:
Solana was officially launched in March 2020 by the Solana Foundation with headquarters in Geneva, Switzerland.
Solana is a highly functional open source project that banks on blockchain technology's permissionless nature to provide decentralized finance (DeFi) solutions. While the idea and initial work on the project began in 2017.
The Solana protocol is designed to facilitate decentralized app (DApp) creation. It aims to improve scalability by introducing a proof-of-history (PoH) consensus combined with the underlying proof-of-stake (PoS) consensus of the blockchain.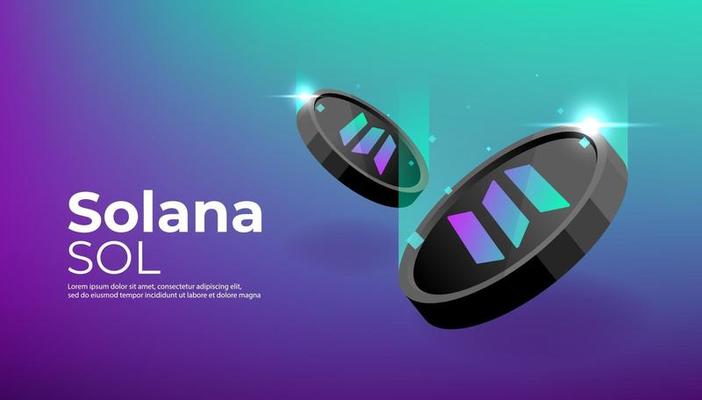 One of the essential innovations Solana brings to the table is the proof-of-history (PoH) consensus developed by Anatoly Yakovenko. This concept allows for greater scalability of the protocol, which in turn boosts usability.
Solana is known in the cryptocurrency space because of the incredibly short processing times the blockchain offers. Solana's hybrid protocol allows for significantly decreased validation times for both transaction and smart contract execution. With lightning-fast processing times, Solana has attracted a lot of institutional interest as well.
The Solana protocol is intended to serve both small-time users and enterprise customers alike. One of Solana's main promises to customers is that they will not be surprised by increased fees and taxes. The protocol is designed in such a way as to have low transaction costs while still guaranteeing scalability and fast processing.
The Solana Foundation has announced that a total of 489 million SOL tokens will be released in circulation. At the moment, about 260 million of these have already entered the market.
5. Ripple XRP
XRP is the currency that runs on a digital payment platform called RippleNet, which is on top of a distributed ledger database called XRP Ledger. While RippleNet is run by a company called Ripple, the XRP Ledger is open-source and is not based on blockchain, but rather the previously mentioned distributed ledger database.
However, the payment network built on the ledger does not utilize mining to validate and record new transactions. Instead, the XRP Ledger requires trusted validator nodes to reach consensus in record time and maintain the transaction ledger, roughly every 3 to 5 seconds. These trusted nodes are collectively called the Unique Node List or UNL.
Since the XRP ledger does not require mining, its native token, XRP, was premined at a very early stage of its development. A total of 100 billion XRPs were premined and launched in 2013. Today, over 46 billion of the total XRP supply is in circulation. Note that in addition to XRP it is possible to transact with other currencies in the Ripple ecosystem.
6. Polygon MATIC
Polygon (formerly Matic Network) was launched in October 2017. Polygon was co-founded by Jaynti Kanani, Sandeep Nailwal and Anurag Arjun, two experienced blockchain developers and a business consultant.
Polygon (previously Matic Network) is the first well-structured, easy-to-use platform for Ethereum scaling and infrastructure development. Its core component is Polygon SDK, a modular, flexible framework that supports building multiple types of applications.
Polygon effectively transforms Ethereum into a full-fledged multi-chain system (aka Internet of Blockchains). This multi-chain system is akin to other ones such as Polkadot, Cosmos, Avalanche etc. with the advantages of Ethereum's security, vibrant ecosystem and openness.
The project focuses on reducing the complexity of scalability and instant blockchain transactions.
MATIC tokens are released on a monthly basis. MATIC currently has a circulating supply of 4,877,830,774 MATIC tokens and a max supply of 10,000,000,000 MATIC tokens.
The platform was founded in September 2017 by tech entrepreneur Justin Sun, who currently heads up the Tron Foundation, a non-profit that assists with the development and growth of the TRON ecosystem
TRON is a blockchain-based operating system that aims to ensure this technology is suitable for daily use. Whereas Bitcoin can handle up to six transactions per second, and Ethereum up to 25, TRON claims that its network has capacity for 2,000 TPS.
This project is best described as a decentralized platform focused on content sharing and entertainment, and to this end, one of its biggest acquisitions was the file sharing service BitTorrent back in 2018.
Since then, it has grown to become one of the top 20 cryptocurrencies by market capitalization and briefly held a stint among the top 10.
TRON has a total supply of just over 100 billion tokens, and at the time of writing, about 71.6 billion of these are in circulation.
8. VeChain VET
VeChain began in 2015 as a private consoritium chain, working with a host of enterprises to explore applications of blockchain. VeChain would begin their transition to public blockchain in 2017 with the ERC-20 token VEN, before launching a mainnet of their own in 2018 using the ticker VET.
VeChain is one of the oldest dedicated smart contract platforms on the market, with reflected prestige among enterprise clients.
Its work in providing a decentralised trust layer for multi-party ecosystems has already seen major sucesses with high profile clientele and government bodies.
VeChain has two in-house tokens: VeChain (VET) and VeThor (VTHO). Described as a unique offering for such a platform, the dual-token system is designed to avoid fee fluctuations and network congestion.
VET is the token used for transactions and other activities, while VTHO provides fee payments and thus functions as a "gas token," similar to how gas functions for Ethereum (ETH) transactions.
VET circulation 66.760.741.299 and VET circulation 45.364.531.131 according to VeChainStats
9- Avalanche (AVAX)
The final crypto that makes up our list is Avalanche. Avalanche is a unique blockchain platform that incorporates three distinct blockchain networks to power its smart contracts. By dividing tasks across each chain, Avalanche is able to be one of the fastest (if not the fastest) blockchain networks in terms of time to finality. The network's native token, AVAX, has a capped supply and a built-in burn rate – making it a great investment opportunity if the network were to increase in popularity during 2022.
10 – Shiba Inu (SHIB)
Shiba Inu has emerged from 2021 as one of the best cryptocurrency to invest in, as the coin has showcased some exceptional returns in recent months. Much like Dogecoin, this 'memecoin' tends to see price increases as a result of social media hype. This is evidenced by the 1100% increase in October 2021, which saw the coin's price peak at $0.000088. Now that ShibaSwap has launched Shiba Inu's decentralised exchange, the token has an actual use case, which could help drive the price higher in the weeks and months ahead.
GALA
launched Gala Games in July 2019 to create a blockchain-based game network and give players more ownership of their games. In total, the Gala Games team consists of 60 employees.
Gala Games aims to take the gaming industry in a different direction by giving players back control over their games. Gala Games mission is to make "blockchain games you'll actually want to play.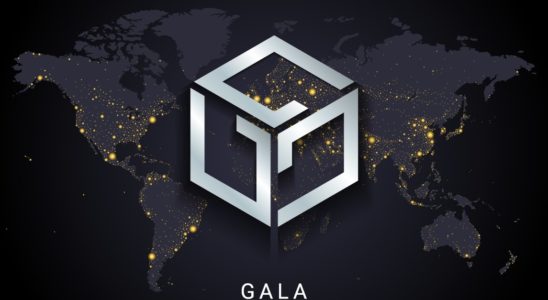 Players can own non-fungible tokens (NFTs) and influence the governance of games within the Gala Games ecosystem. The Founder's Nodes voting mechanism allows players to influence what games Gala should develop and what games should get funding.
Gala Games has grown to 1.3 million monthly active users, and 26,000 NFTs have been sold, with the most expensive piece valued at $3 million.
The maximum total supply will be 35 billion GALA tokens. Currently, there is about 7 billion GALA in circulation.
WAX WAXP
WAX (WAXP) is a purpose-built blockchain, released in 2017, that is designed to make e-commerce transactions faster, simpler and safer for every party involved. The WAX blockchain uses delegated proof-of-stake (DPoS) as its consensus mechanism. It is fully compatible with EOS.
WAX features a WAXP-to-Ethereum (ETH) bridge that allows WAXP token holders to convert their tokens into WAX, which is an Ethereum-based ERC-20 utility token.
WAX (WAXP) has a circulating supply of 1,513,825,734 tokens as of February 2021 and a maximum supply of 3,770,303,327 WAXP.