In this article, we will see 30 Best Windows 11 theme in 2022.
A Windows 11 theme is a collection of modifications to the interface which changes the way Windows looks and feels. A theme may alter the standard Windows icons, mouse cursor, and desktop background. It may also include new icons for My Computer, My Documents, My Network Place, Recycle Bin, and other standard Windows programs.
Windows 11 themes are often developed and made available as free downloads, but some are also sold for a small fee. Each theme can be related to specific sports teams (or a general sport), cartoon characters, movies, celebrities, nature, vehicles, and about any other imaginable interest.
Festival of Lights
If you love lights, and moreover, the festival of lights, then this Microsoft theme is an ideal choice.
With this theme's set of 16 display images, your PC will never see a dark corner again. Each display photo is not just colorful. It's vibrant, festive, and breathes nothing but good vibes.
---
Night Skies
If you're a night person, not (just) because you cannot sleep, but because you like the outside a lot better at night than during the day, then this theme is for you.
This theme includes all the skies you've seen and the ones you dream of. A set of 20 images comprising of the night sky and almost all her phases in 4k resolution, is sure to be a visual treat for any night-sky-buff.
---
Autumn
The earth is a place of marvel and miracles – all of which, never cease to visually manifest. Autumn, is one such season on the planet that surfaces warmth in every aspect of life.
If your favorite time of the year is autumn and if the season makes you feel things you can't quite possibly explain, then this theme is a match.
You could also check out other niches such as Autumn Bridges, Swedish Autumn, Animals in Autumn, and Hay! (hey, they have the same warmth too).
---
Rainbows
If you can't decide on a favorite color, but "all of them" seems to be your favorite response, then, we think you're more of a rainbow person, and this theme would suit you best.
This 18-image theme brings to you an array of colors in every single picture. If you don't wish for a broad spectrum in your rainbow theme, then you can opt for a rainbow theme, but with the niche of birds.
GET COLORS OF THE RAINBOW THEME
---
Pride
Speaking of rainbows, we have our own version of it, the human-version of rainbows – Pride. Each display image and theme setting of the Pride 2020 Flag theme is inspired by a Pride flag – and by that, there are images for every Pride flag.
If you want more than just colors to do the talking, there's the Pride 2020 Conversations theme. Here, each image mirrors the celebration of Pride along with an eyeful of color.
---
'Tis the Season
If you can't keep calm because the season to be jolly is nearing, you can expand your Christmassy theme from reality to virtuality with this 9-image Windows theme.
If Christmas is not the main focus, but the joys of winters itself, then you can check out the Warm Winter Night theme and the Czech Winter theme. Another winter-based theme is the adorable 15-set Dogs in Winter theme.
---
National Parks
Apart from being a magnet for tourism, national parks also own some unmatchable scenic beauty. If you love what national parks have to visually offer, then this 18-image theme is a great option.
GET WORLD NATIONAL PARKS THEME
You could also get specific with the national park theme and check out the National Geographic Antarctica theme, the Grand Canyon National Park theme, and the US National Parks theme.
---
Wildlife
One thing about wildlife (if you love wildlife of course), is that it can never cease to amuse. You can never tire from looking at wildlife. If you're professionally involved with wildlife directly or indirectly, you'd second this. Get this 15-set theme to extend that love for the wild.
Other themes offering spectacular wildlife display images are the Amazon Wildlife theme, the Indian Wildlife theme, the National Geographic Safari theme, the Polar Wildlife theme, and the exclusive Animal Portraits theme.
---
Cars
If you seriously have a need for speed, and if you love speeding cars and can sleep to the wonderful engine and acceleration sounds of a kickass sports car, then this Formula-1 tribute theme is for your Windows 11.
This set of 10 images, each a dedication to the racing champ, Ayrton Senna, promises to lend your PC that much-needed personalization that you love so much.
GET MCLAREN SENNA TRACK DAY THEME
Other car-based themes include the Ford F-150 Raptor Xbox One X Edition theme and the Classic Cars Premium theme.
---
Horror
To be honest, horror fanatics don't really have a theme. We can literally turn anything dark, gloomy, and eerie. But, to make things more visually consumable, a couple of dark skies that look like the end of time would do the trick.
If you're a horror fan who sees and enjoys the spooks in seclusion and isolation, then the Baffin Island Expedition is a wonderful theme. And if you want to celebrate the scares of the spooky month, the Pumpkin Season theme is here for you.
---
Light and Dark
Light and darkness are one of the most seen and most favorite dramatic playouts of all time. They compliment each other like nothing else. If you're a fan of light and darkness or their little dance, you must check out this 7-set theme.
However, if you're not particularly looking into the play of light in darkness but merely its existence, then the 16-image Light in Darkness theme is a beautiful alternative as well.
---
Space
How could we ever talk of everything below and nothing above? Space, is technically for everyone, but not all of us are intrigued by it. If you are, that too, insanely drawn to space, then Cosmic Beauty is a theme to consider.
This set of 20 images from the Hubble Telescope and other terrestrial telescopes is sure to blow your imagination positively out of proportion.
---
When You Can't Settle
For every time you're confused between themes, or if you can't decide in the first place, you can settle or start with abstract art. Abstraction never fails to function. In any scenario, it tends to have a little something for everyone.
If abstract art is not your thing, there's the Abstract Bubbles theme too. Apart from abstract themes, you could also check out fractal art. There's the Spiraling Fractals theme, the Fractal Art theme, and Futuristic Fractals.
---
Not Weird, Just Different
No one's "weird". We're all just different – and this theme is for the ones who beg to differ with a healthy share of spookiness. The Paint 3D Creatures theme is cute, quirky, and is sure as hell, different.
All slides in this 11-set theme are the brainchildren of the people in the Microsoft Windows Next team. They created all the images in the set with 3D models on the Paint 3D app.
---
Cuteness Overload
If you want to open your Windows 11 PC to pure happiness, then the Baby Animals theme is a wholesome choice. This 20-image set includes a variety of baby animals – baby pandas, baby seals, puppies, kittens, baby foxes, baby turtles, and baby koalas are just a couple of them.
Other ovary-exploding themes include Chicks and Bunnies, and Springtime Animals.
macOS Monterey SkinPack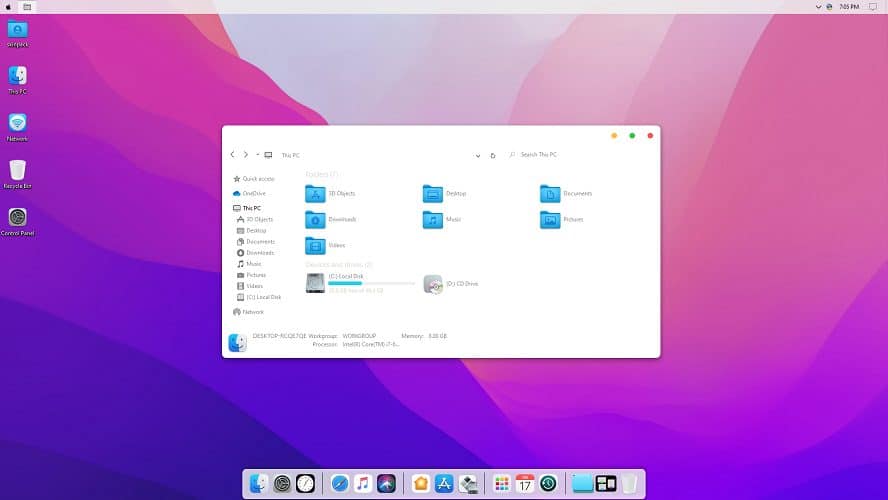 First on the list is the new macOS Monterey SkinPack. The name says it all, this Windows 11 SkinPack will help you to replicate the latest macOS Monterey.
After applying the theme your background wallpaper, icons, the taskbar, buttons, and even software windows will look and feel like macOS.
The lite version of this Windows 11 Theme is free but you have to pay a small amount to get the icons. Do note that the developer suggests that you delete every existing SkinPacl or Theme before applying the macOS SkinPack.
3D Theme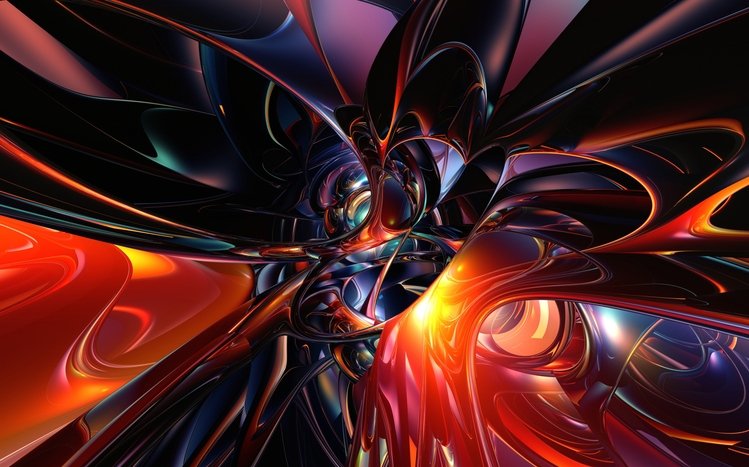 Next on the list is the 3D Theme for Windows 11. The feature-packed theme consists of 17 HD wallpapers that will completely change the look and feel of your PC.
3D Graphics of this free Windows 11 Theme enhance your desktop and you can even couple 3D Theme with any of your existing themes.
Lastly, the installation is quite simple as well. After downloading the 3d.deskthemepack file all you have to do is open and it will automatically apply to your PC.
Ubuntu SkinPack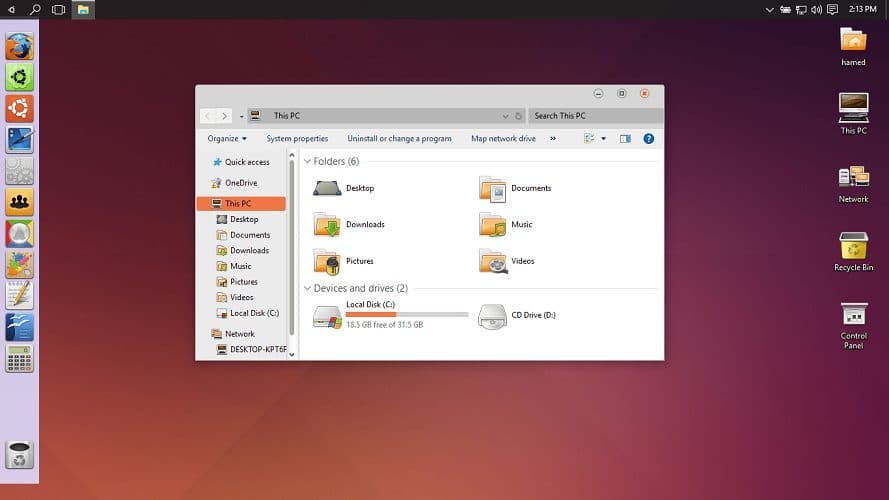 Once again the name says it all, Ubuntu SkinPack for Windows 11 will help you to transform your Windows PC into a Ubuntu PC.
The Unix-based OS SkinPack is very light and can run flawlessly on low-powered laptops and aging desktops. Sadly, it doesn't support every Windows program but apart from that, the theme does offer a left-aligned taskbar with Ubuntu icons.
Similar to other packs on the list Windows 11 Ubuntu Theme is free to use but you can unlock some cool features by paying three dollars.
---
Money Heist Theme
Money Heist is another great theme for Windows 10 that will be compatible with Windows 11 as well. As the name suggests this theme offers Money Heist inspired wallpapers.
So if you are a fan of the Money Heist series then do check out this theme. The theme consists of around 15 high quality wallpapers.
---
Mountain Light Premium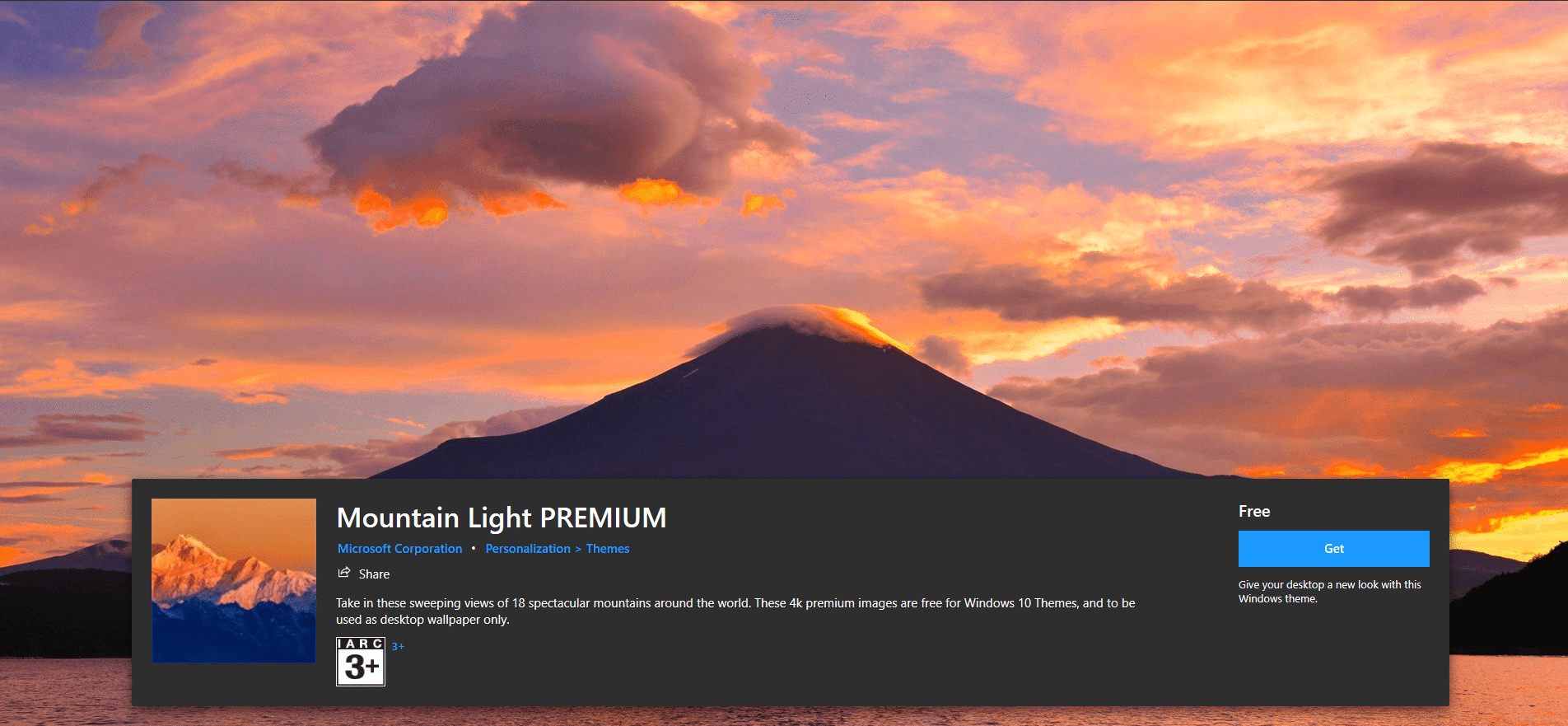 Next on the list is Mountain Light Premium. This Windows 11 Theme can be directly downloaded from the Microsoft Store and it's completely free.
The theme consists of around 18 high-quality 4K premium mountain images from around the world. After applying them the Windows 11 accent color will change based on the color of the wallpaper.
DOWNLOAD Mountain Light Premium
---
Windows Nostalgia Bliss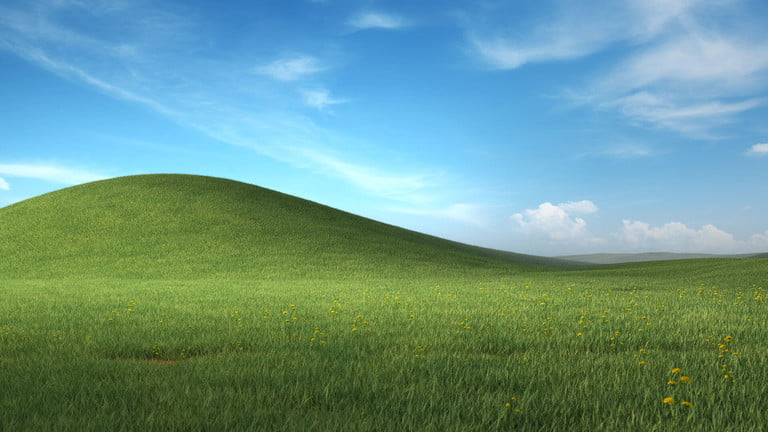 If you consider yourself a long-time Windows user then do check out the Windows XP-inspired, Windows Nostalgia Bliss theme for Windows 11. With this theme, you will get access to the beautiful Bliss wallpaper.
The wallpaper is updated to make it compatible with Windows 11. The resolution of this wallpaper is 1920*1080.
DOWNLOAD Windows Nostalgia Bliss
Hacker Theme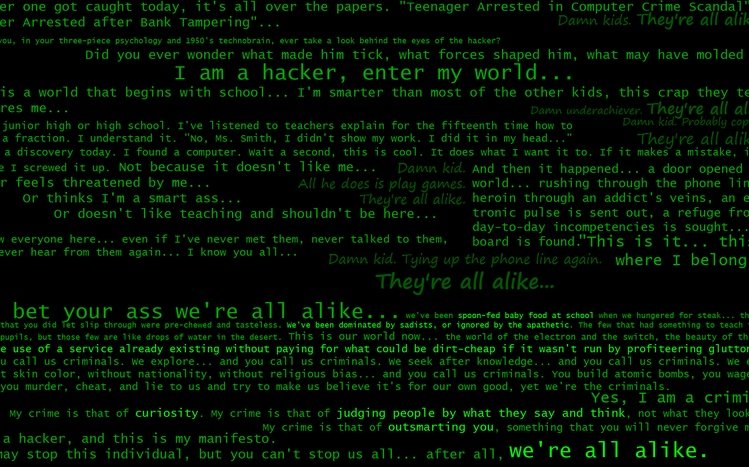 Hacker Theme is ideal for anyone who wants to make his PC look and feel like a hacker's rig. In addition to Windows 11, the theme is compatible with Windows 10 / 8 / 8.1 / 7.
The slideshow of wallpapers offered by the Hacker Theme consists of many classic hacker symbols including the anonymous logo. Another noteworthy feature of the Win 11 Theme is the green text that changes after every 30 minutes.
---
Squid Game Theme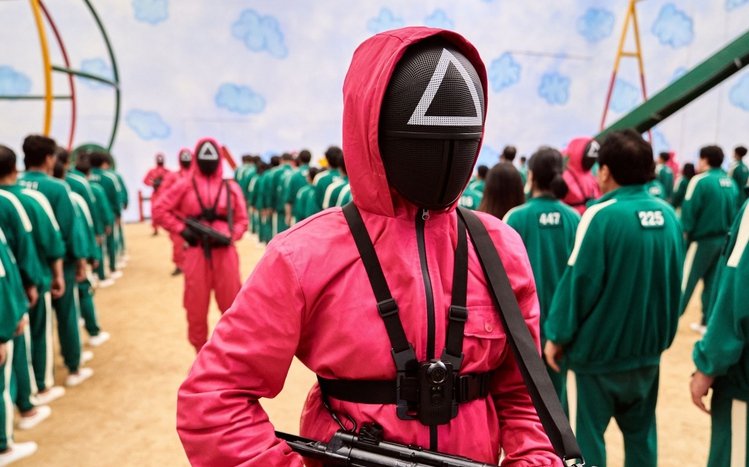 Anyone who is a fan of the Squid Game TV show should definitely check out the Squid Game Theme for Windows 10 and Windows 11.
After downloading and installing this Windows 11 theme you will get access to a total of 15 high-quality wallpapers from The Squid Game Netflix series.
Similar to other wallpaper themes on the list Squid Game theme doesn't change icons and cursor.
---
Northern Lights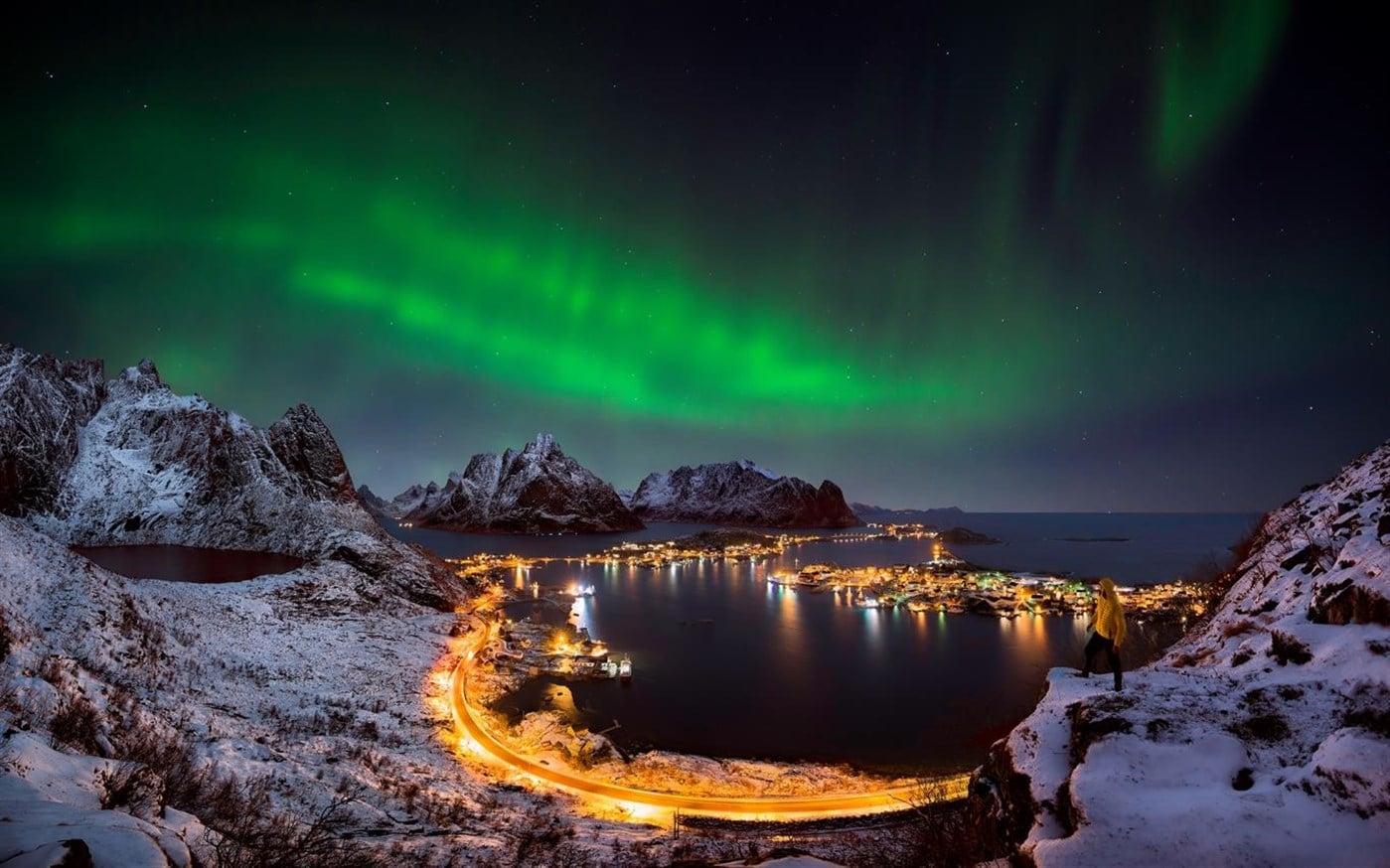 If you are looking for a minimalistic theme that will enhance the overall look and feel of Windows 11 then do check out Northern Lights.
Northern Lights can be directly downloaded from the Microsoft App Store. The free theme for Windows offers a set of 15 high-quality wallpapers.
---
Fortnite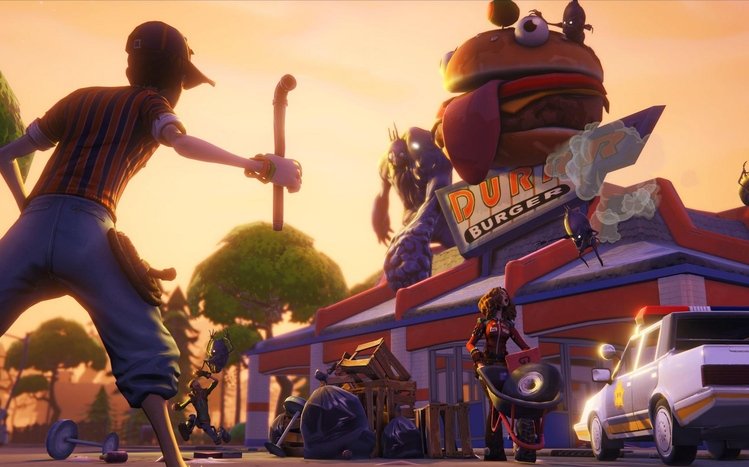 Last on the list we have Fortnite. Yes, you read it right, there's a Fortnite Windows 11 Theme. In addition to Windows 11, the theme is compatible with Windows 10 / 8 / 8.1 / 7.
This free Themepack for Windows 11 consists of 15 wallpapers and you will even get app icons with this Fortnite theme.
---
World National Parks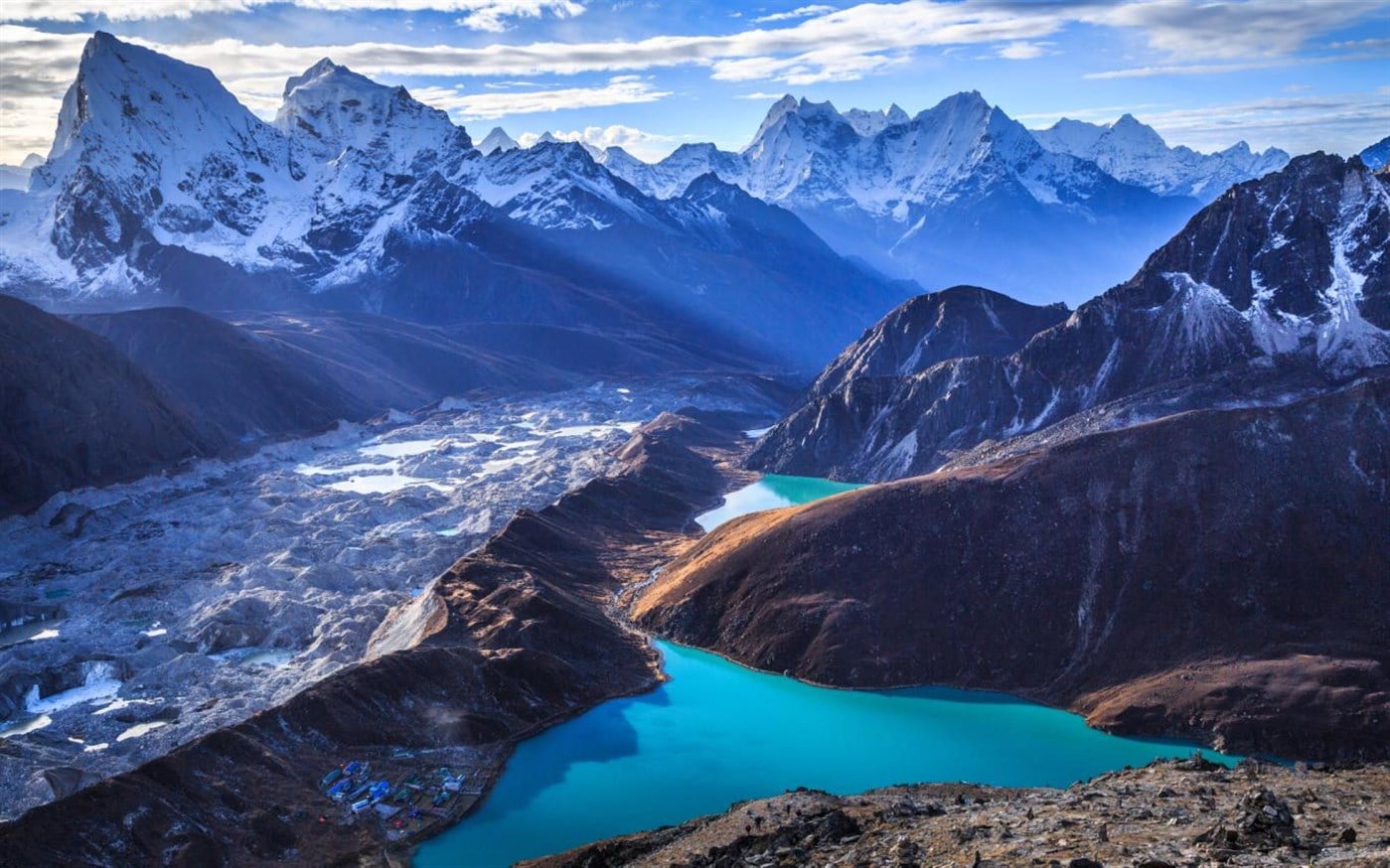 World National Parks was one of the best themes for Windows 10 and now the theme is available on Windows 11 as well.
The theme consists of 18 high-quality images of spectacular national parks from all around the world. The theme is completely free and can be directly downloaded from the Microsoft store.
---
Polar Animals Theme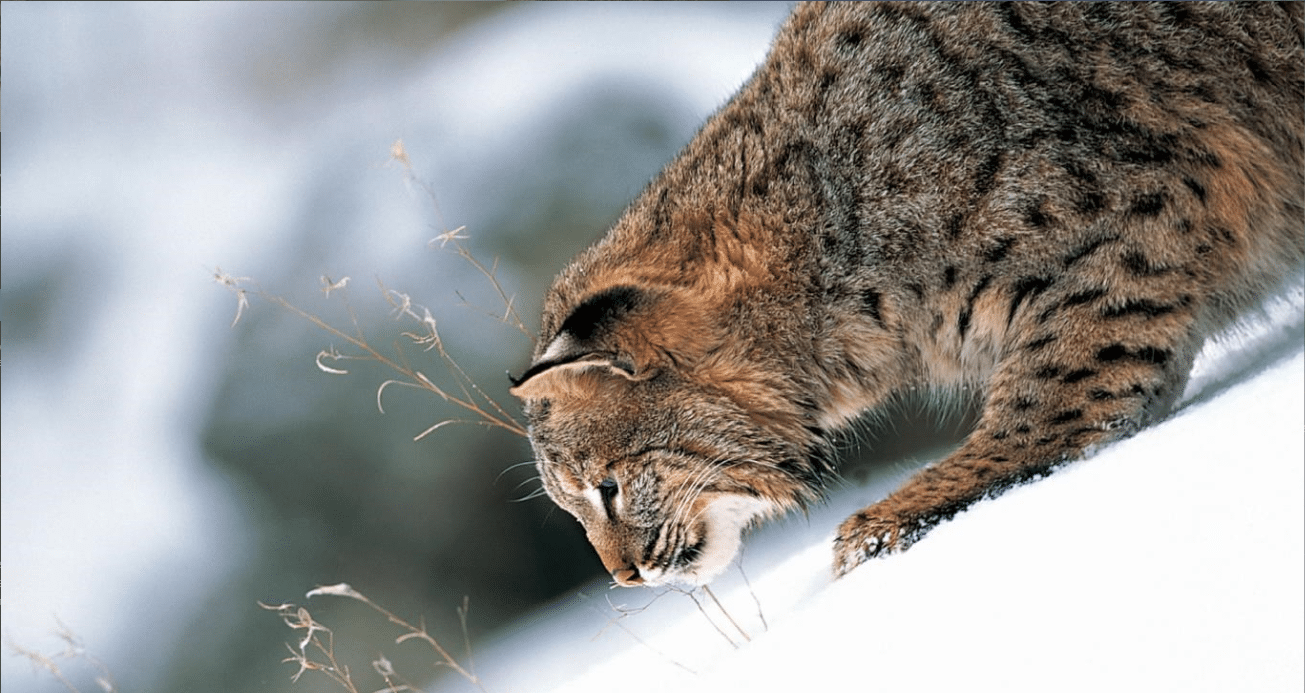 The name says it all, the theme Polar Animals has visually impressive images of snow leopards, polar bears, snowshoe hares, and other snow animals.
If you would like to experience winter vibes right on your desktop then do check out this well-crafted theme.
---
Beach Time PREMIUM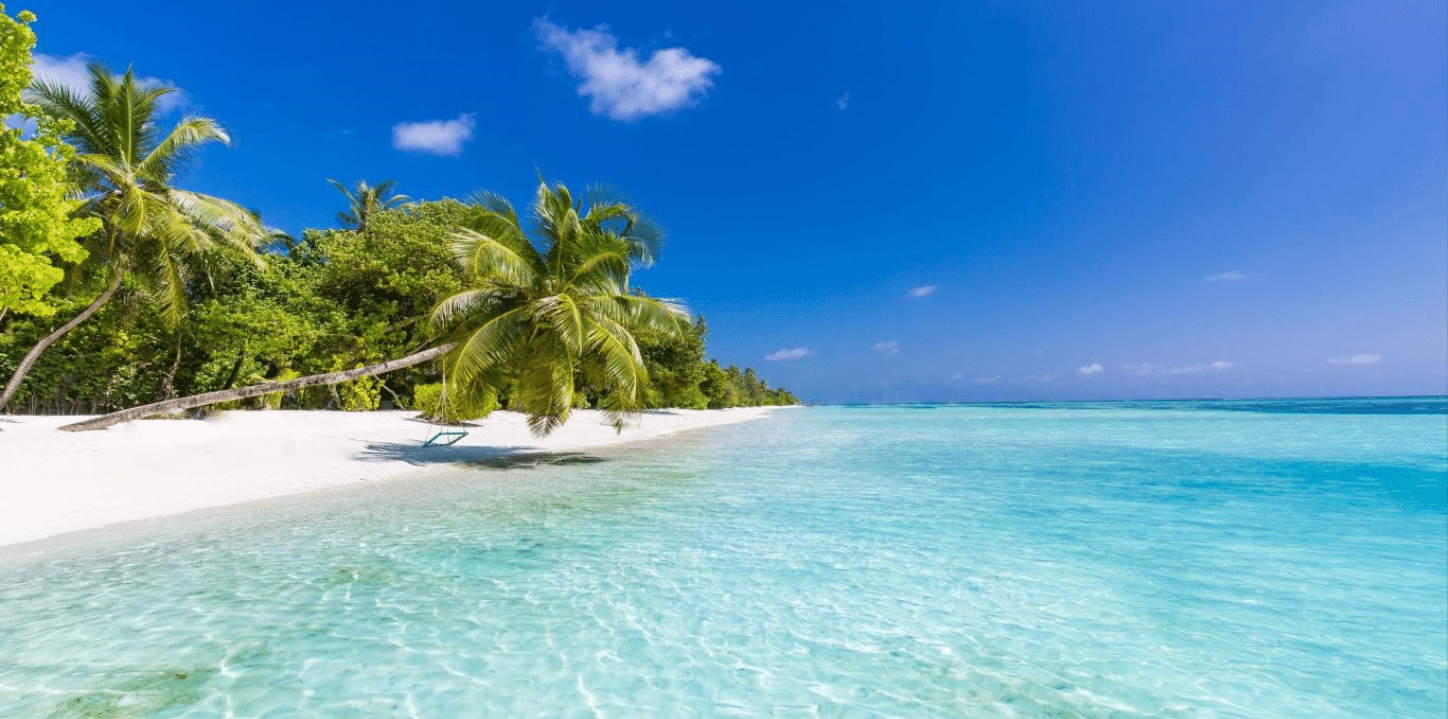 Beach Time PREMIUM is one of the best beach themes for Windows 11. This premium Windows 11 theme consists of 15 idyllic 4k images.
Beach Time PREMIUM is ideal for anyone who wants his desktop to look refreshing and clean. Using this theme you can even set a slideshow. If you do so images will automatically change after regular time intervals.
---
Vanilla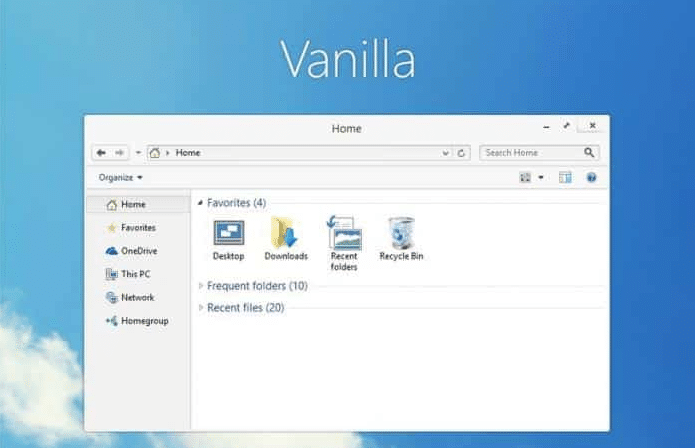 The theme Vanilla has been in existence since Windows 7 and now it's available for Windows 11 as well.
Vanilla features a clean interface that makes your PC looks minimal and since it's a borderless theme you won't see any boundaries around open Windows.
---
Cosmic Beauty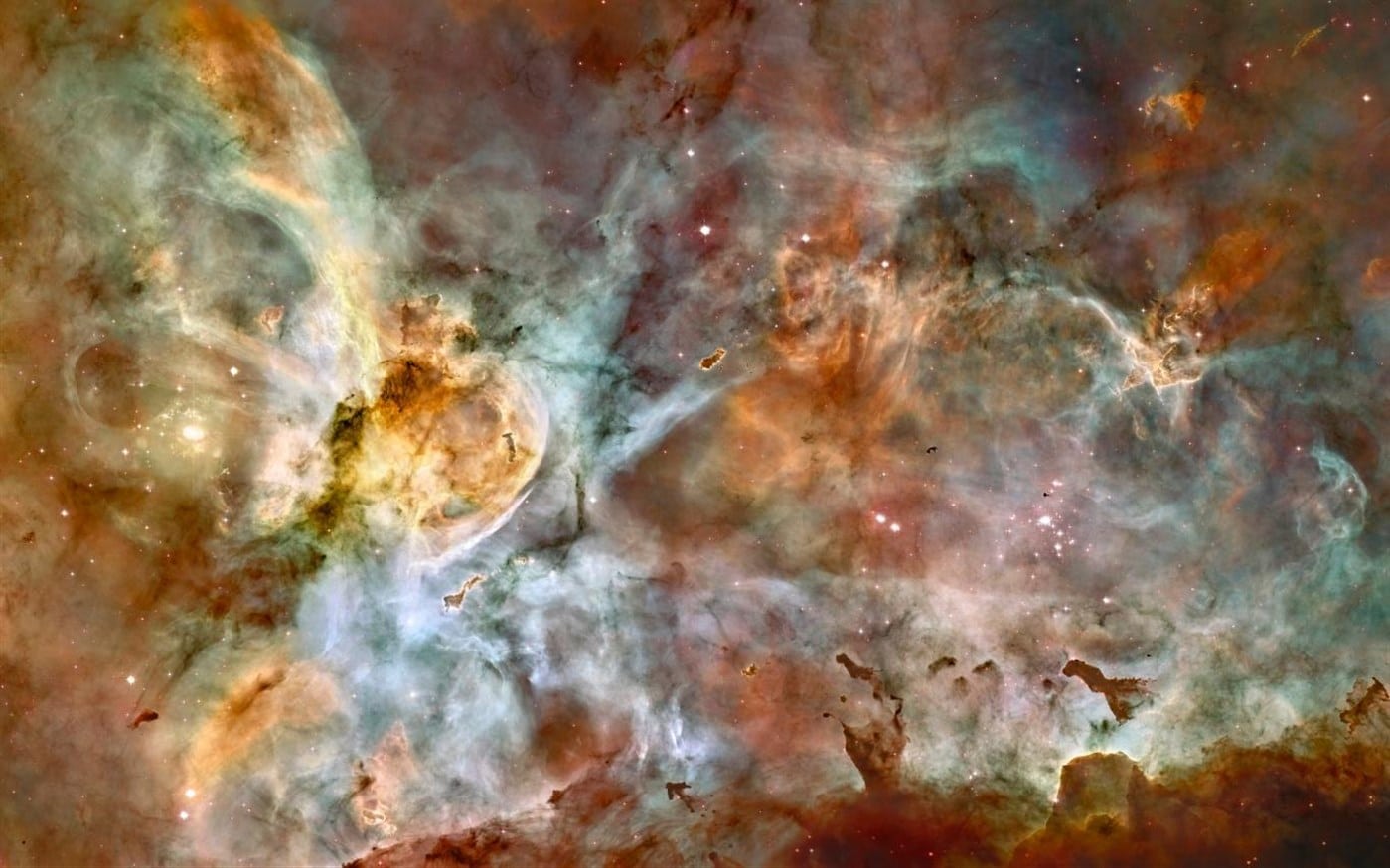 Last on the list of the best Windows 11 themes and skins we have Cosmic Beauty. This free-to-use theme for Win 11 consists of 20 spectacular photos from outer space.
These photos feature strange planets, nebula, black holes, quasars, stars, and much more. You can download Cosmic Beauty directly from the Microsoft store.
---
How To Apply Windows 11 Themes
If you have selected a good Windows 11 now it's the time to apply it on your PC. So here's how to apply themes in Windows 11.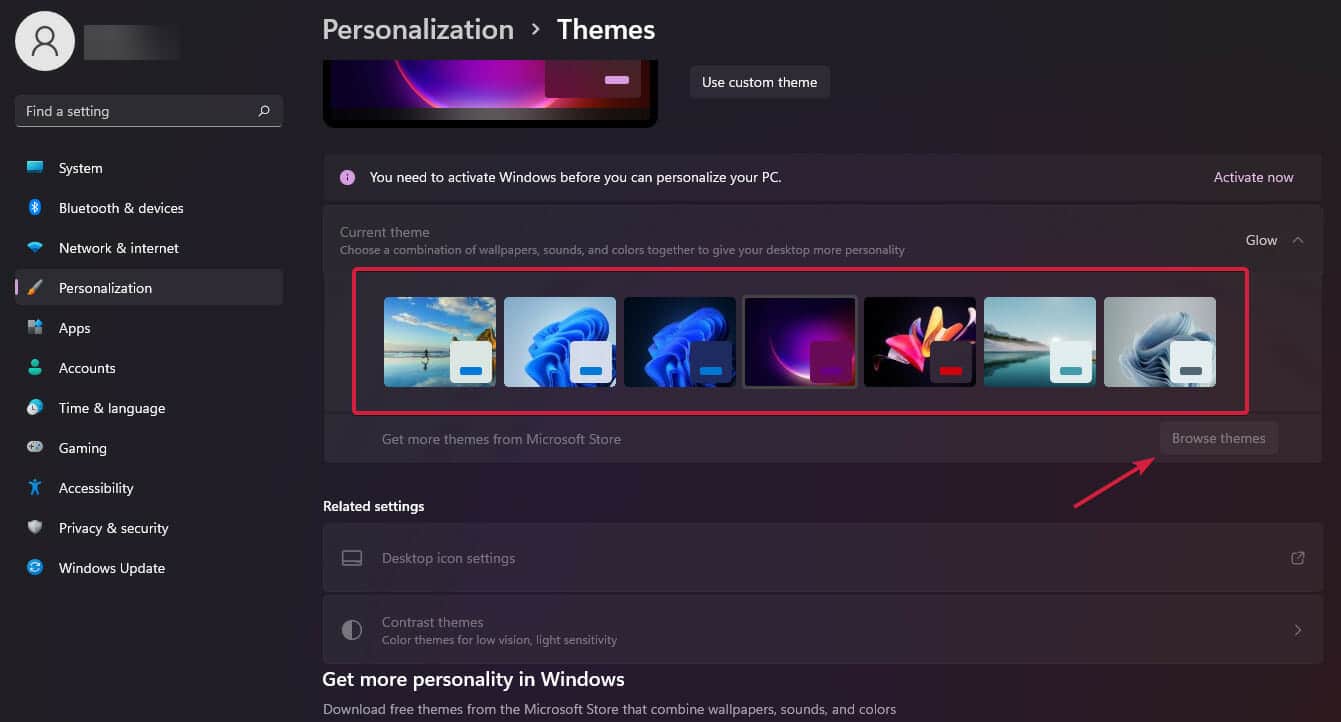 1. Right-click anywhere on your desktop and click on Personalize.
2. Next select Themes. You can now apply any of the installed themes on your PC or click on browse themes to find some more themes on the Microsoft Store.
---
How to Install Custom Themes On Windows 11
To install a non-microsoft theme on a Windows 11 PC follow these simple steps.
NOTE: Before following this method either create a restore point or an image backup. So if something goes wrong you can always revert back.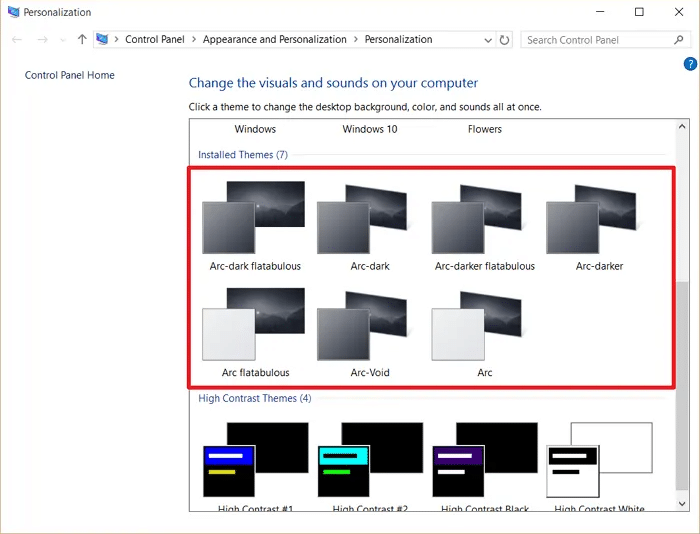 1. Firstly, download and install UltraUXThemePatcher on your PC.
2. Next, copy all of your downloaded theme files to "C:/Windows/Resources/Themes"
3. You can now apply your custom theme from the Control Panel's Personalization menu.
---
Your Windows 11 PC deserves a renovation from time to time – a visual renovation at least. And you need a change with your "same old" PC display. We truly hope you found a theme that would definitely change the way you look at your PC, and it, you.