With the confinement imposed by the authorities during the Covid pandemic, several companies had to review their work habits. Thus, many of them have resorted to collaborative writing tools. These tools allow team members to modify, comment on a document, or write a text together . Some of these tools existed long before this crisis, but given their recent high use, new ones have emerged. In this file, we take stock of the best tools for writing texts with several people .
Framapad: writing texts online and with others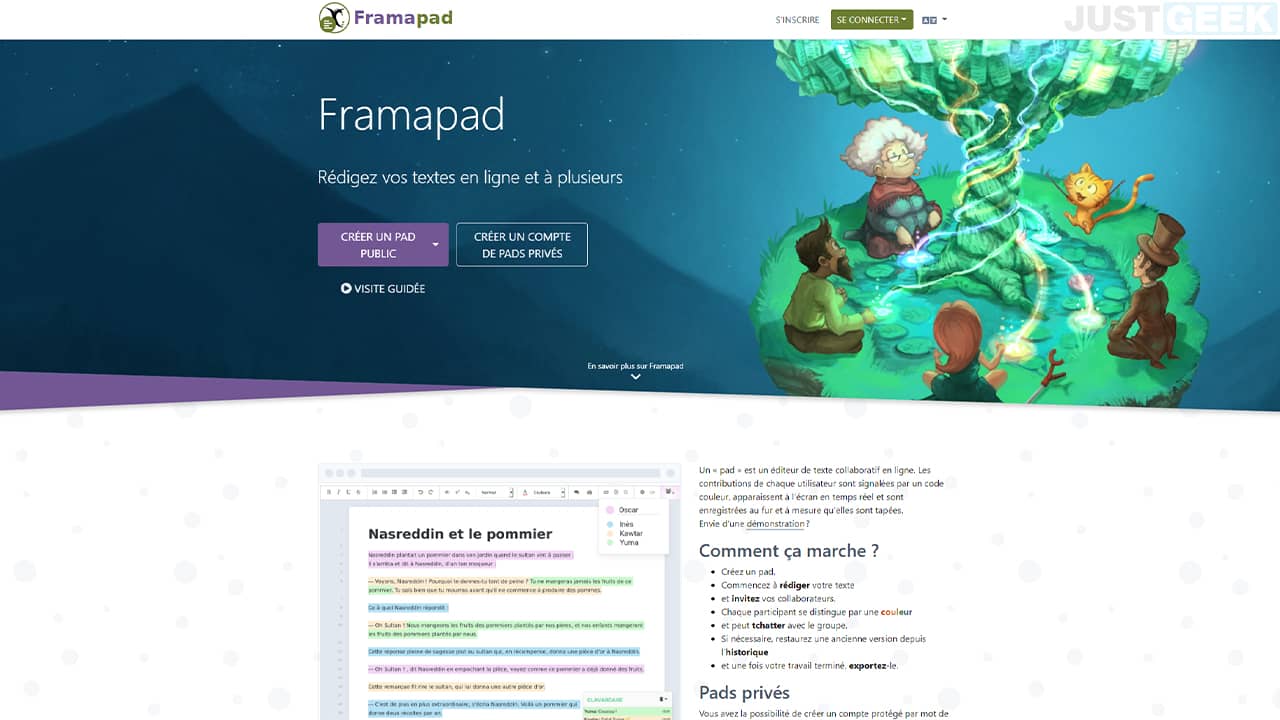 Our first collaborative writing tool is called Framapad . This free and free text editor created by the Framasoft developers allows several people to write. If Framapad remains so acclaimed by Internet users, it is partly thanks to its simple and easy use. To use this text editor, the first thing to do is to name your Pad. Once this step is completed, you will receive a link. Be sure to send the link in question to members of your team with whom you wish to work.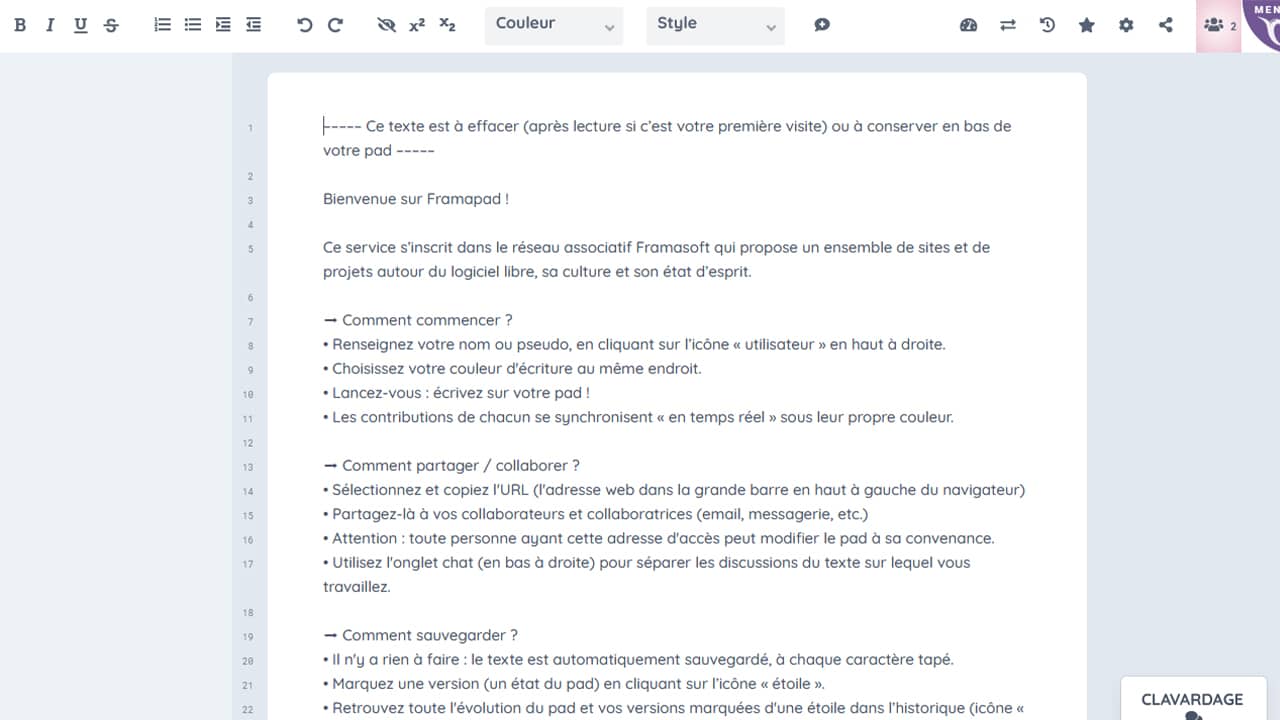 Members through this link also access the content of the pad. They can therefore make contributions at any time. You are probably wondering how to identify contributions made by members. Know for this purpose that even before writing on the pad, each member defines the color under which his contribution appears.
Google Docs: working together on documents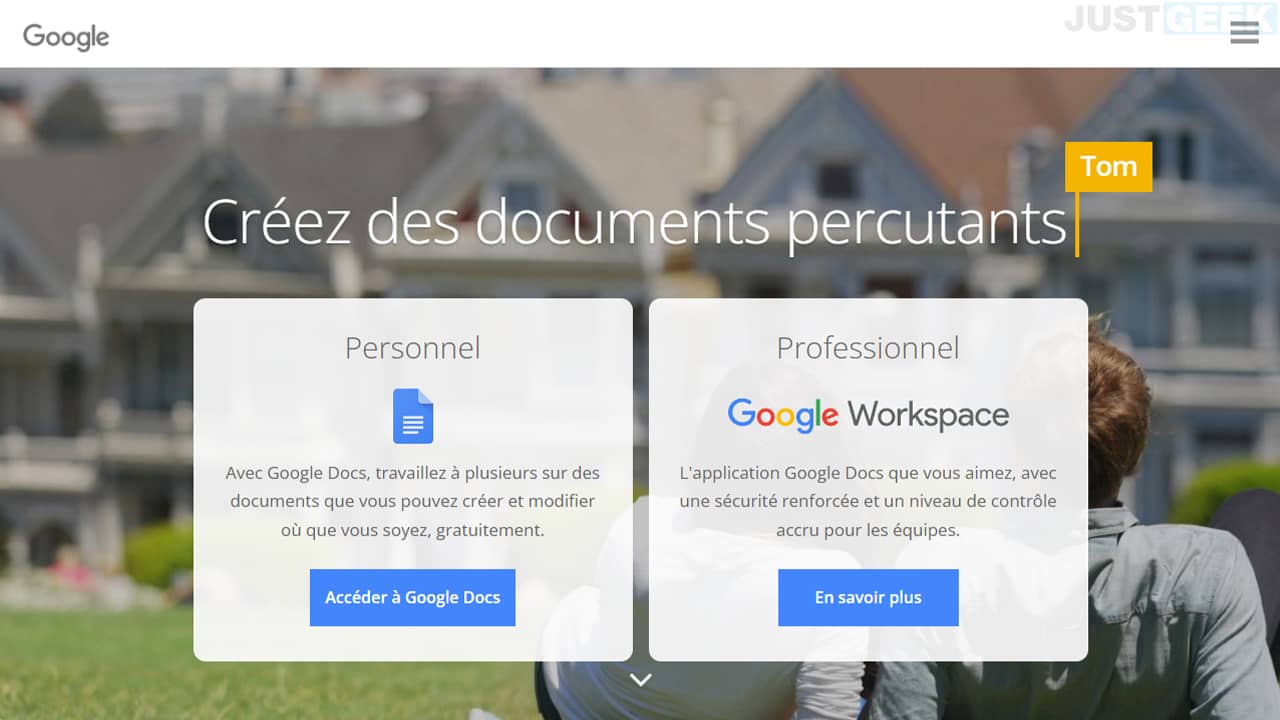 Google Docs since its conception remains the collaborative writing software par excellence. Witness the more than 20 million active users of this software solution. Like software in its category, Google Docs allows collaborators to modify or compose a document with several people . But what differentiates it so much from the competition, to bring it to the forefront?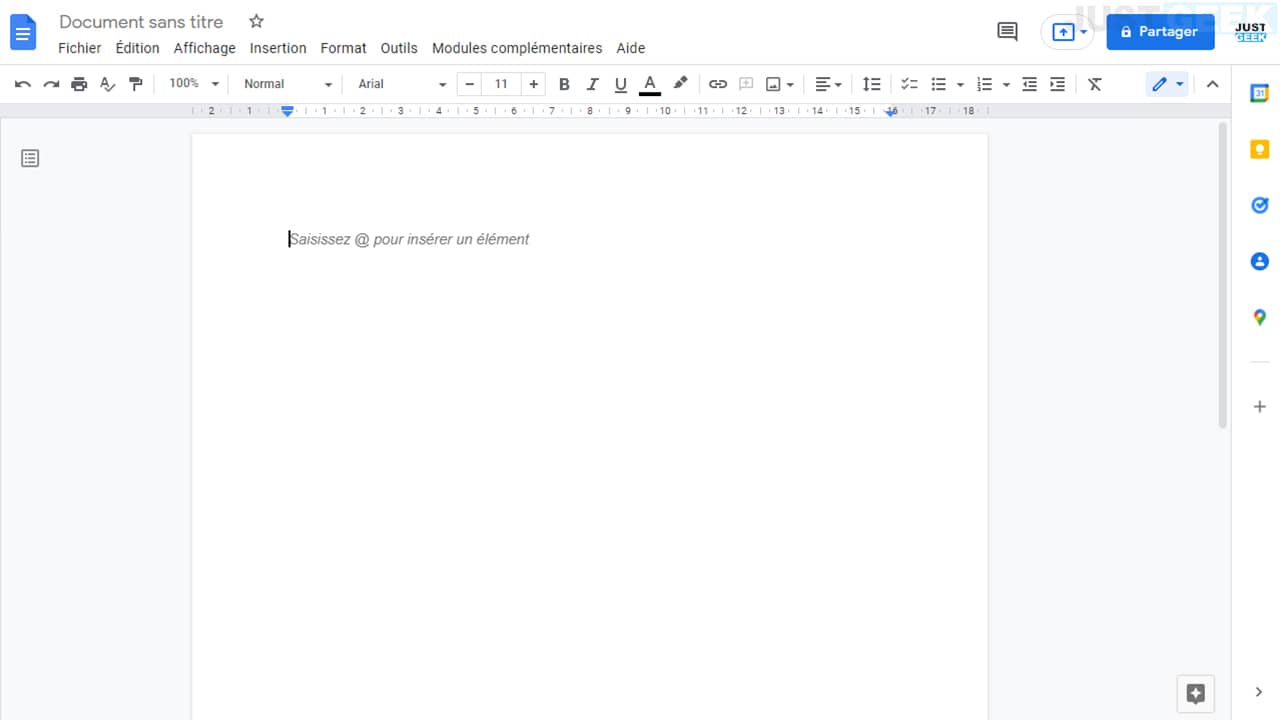 First, Google Docs is a Google software, so it can be linked to each Google account. This peculiarity makes it the default text writing application for many users. In addition, changes made by collaborators on Google Docs are recorded in real time. The application does not impose any limit on the number of participants, so you can invite as many collaborators as possible.
Word Online: Collaborate with others on Word documents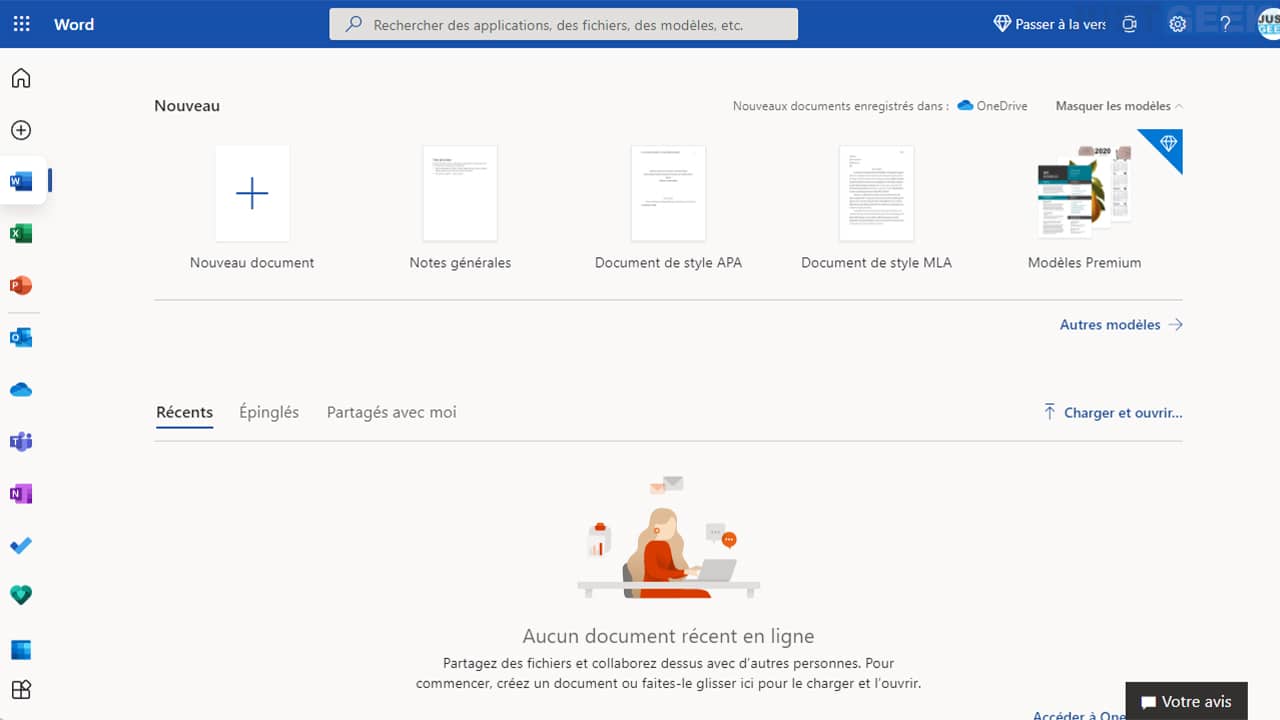 Like its competitor Google with Google drive, the giant Microsoft designs OneDrive. This tool developed and brought to market in recent years is compatible with Office. Users can create, edit, and share documents using OneDrive. But the major attraction is that they can carry out all these actions from any computer.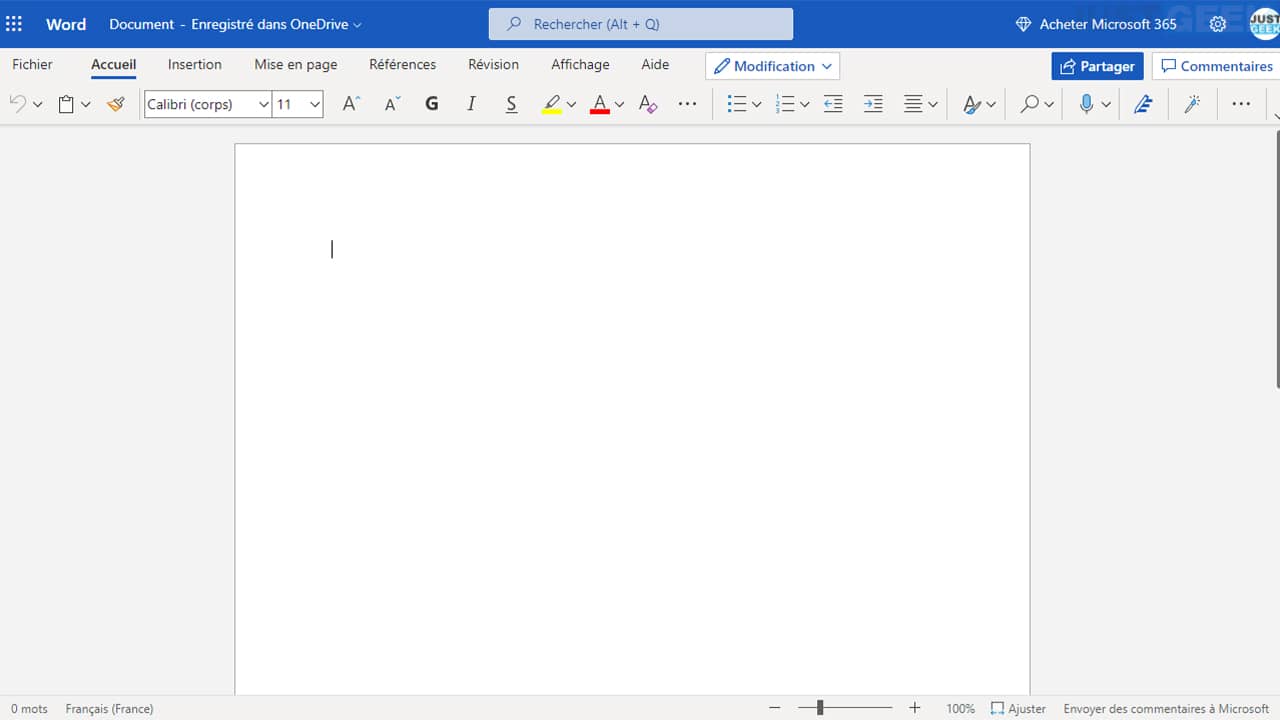 In addition, this online solution offers a work environment identical to that offered by the Word text editor. Something to delight web editors. In short, Word Online is an excellent tool for collaborating on Word documents .
Dropbox Paper: write and edit texts together in real time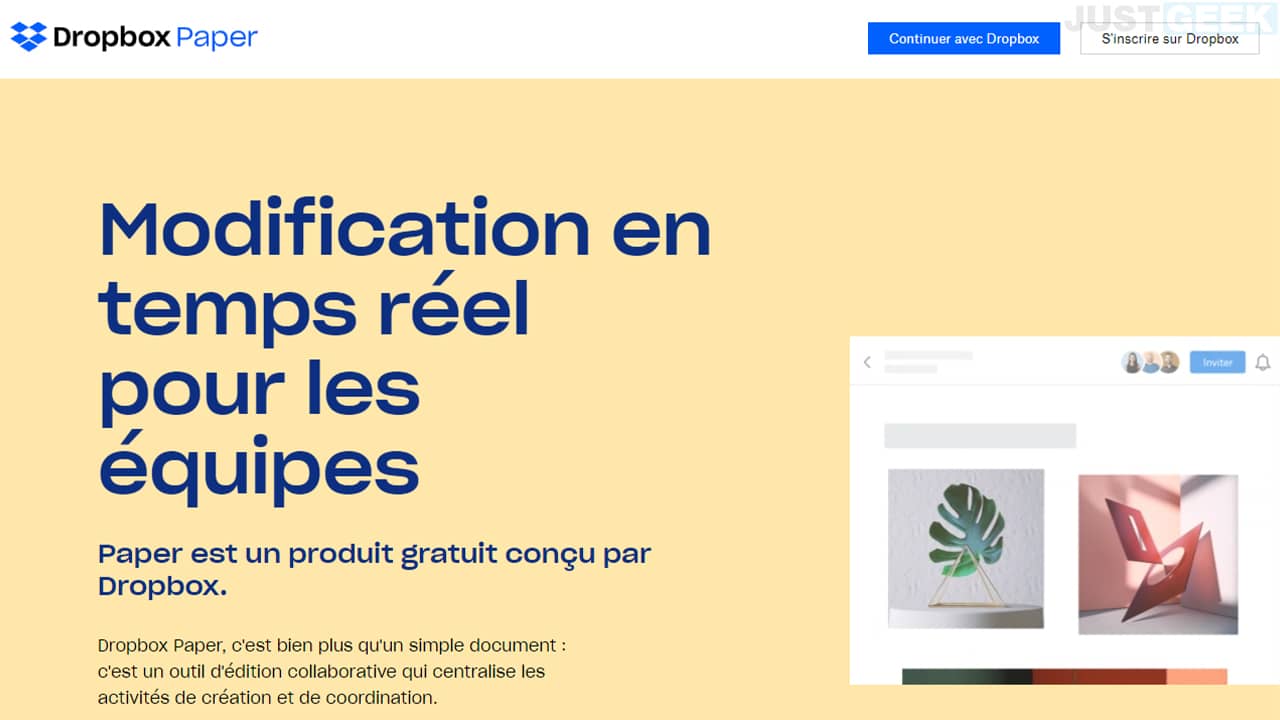 Whether from a mobile phone or a computer, Dropbox remains a fantastic file sharing application. Since 2014, the software has included new, very useful features other than file sharing. These relate to collaborative content writing.
Thus, Dropbox Paper offers a clean and refined interface to its users to write and edit texts together in real time . However, Dropbox Paper is not your average collaborative text editor. Here, the user can create a list of tasks, set due dates for said tasks and distribute them to other members. On smartphones, this application is available in Android or iOS version.
WriteURL: a collaborative text editor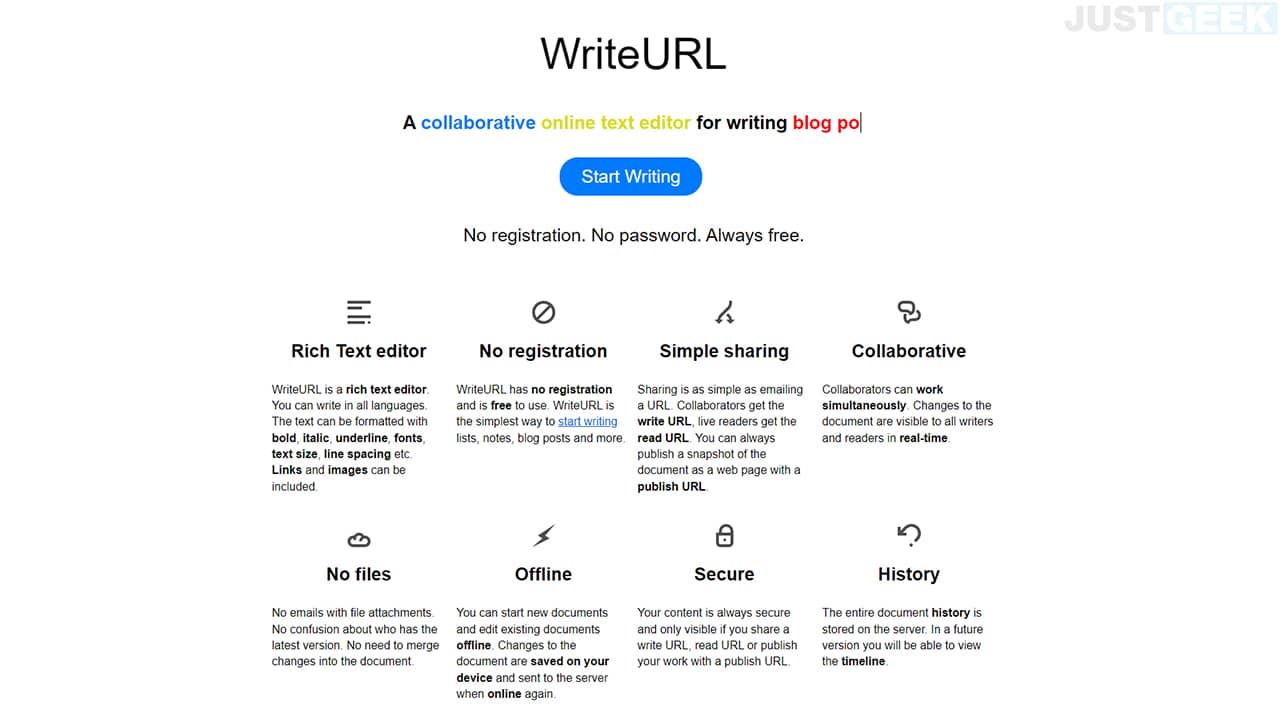 WriteURL works pretty much the same as Framapad. It is aonline collaborative text editor without registration . Thanks to this online tool, you can write a text with several people and in the language of your choice.
The operation of WriteURL is very simple. After clicking on the " Start Writing " button, you will instantly access the text editor. To share the instance with your collaborators, simply click on the " Share " button, then copy the URL and share it with whoever you want. You can then start working with several people on your text documents. It's that simple !
If you liked this article, please subscribe to our reddit community to discuss it. You can also find us on Twitter and Facebook.