1. CodeCombat
CodeCombat is a free online coding game ideal for beginners who want to take their first steps into the world of coding. The game immerses you in a "medieval" style atmosphere where you must help your hero collect gems but also make him avoid certain villains on his way. To guide your character in his actions, you must then use code. At each level, you must achieve a goal and a help page is available if needed. CodeCombat also has a module for teachers who would like to train their students in the basics of web development.
Languages: Python and JavaScript
Play CodeCombat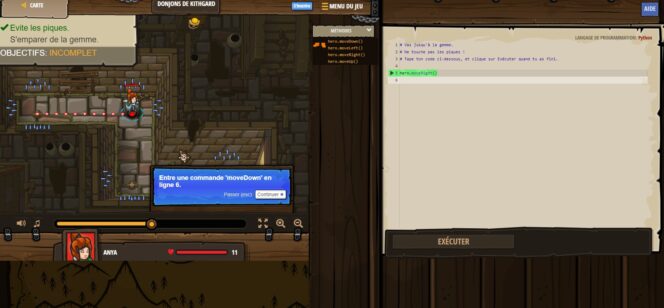 2. Bitburner
Bitburner is an RPG (Role Playing Game) game based on programming in JavaScript. You play as an unknown hacker in a dark and dystopian world. You write scripts in JavaScript to automate your game, hack a network of servers, or practice and earn money. You must solve real programming questions to develop your skills and earn rewards. Bitburner is available for free through the Steam platform on PC and Mac, and soon on Linux. The game is accessible for all levels.
Language: JavaScript
Instructions available only in English
Play Bitburner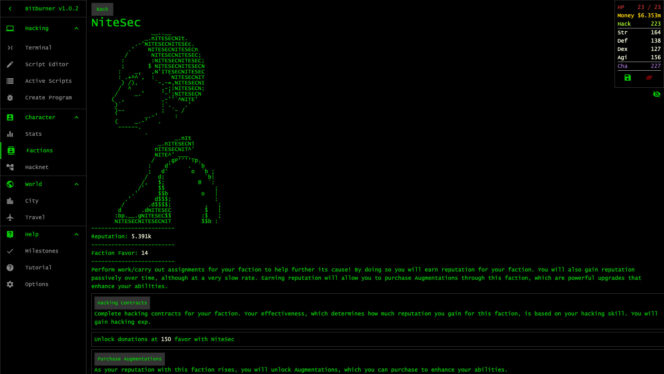 3.Codingame
Codingame is a game that allows you to discover new frameworks, languages ​​or algorithms through challenges to solve. These online code challenges can also be an opportunity to challenge friends or colleagues online. To play, first notions of code are required, the idea being to allow developers to improve their programming skills.
Languages: 25+ programming languages ​​supported including Java, Python, Kotlin, Scala, JavaScript, Swift, Ruby, Rust, C, C#, C++, Groovy, PHP.
Play Codingame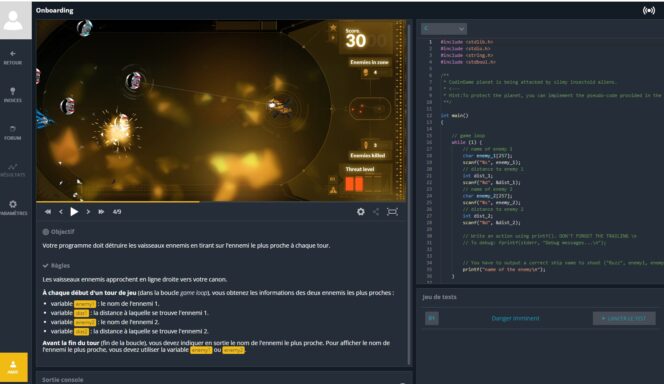 4. Codewars
Codewars offers small exercises designed by its community of developers which are called "katas". The goal: to help you better master the code. With Codewars, you also discover how others will solve certain code problems in a different way from yours and this allows you to learn new programming languages. An interesting challenge!
Languages: 55 programming languages ​​supported including C, C++, C#, Java, JavaScript, PHP, Python, Rust, Swift, TypeScript.
Instructions available only in English
Play Codewars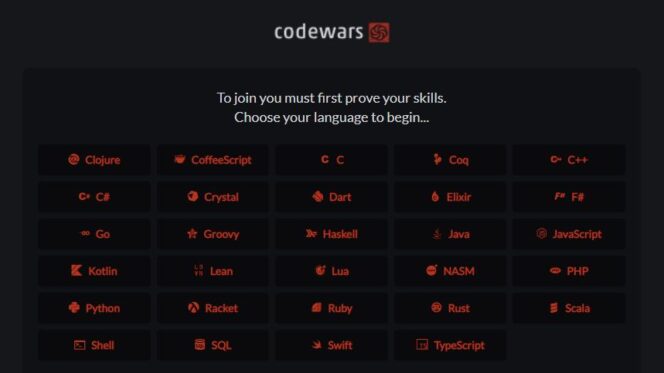 5. Swift Playgrounds
Swift Playgrounds is an application developed by Apple for iPad and Mac, accessible for all levels. The goal: to learn the Swift programming language in a fun way. With this application, you are led to solve puzzles to learn to master the basics. Swift Playgrounds is also used by professional developers to build apps.
Play Swift Playgrounds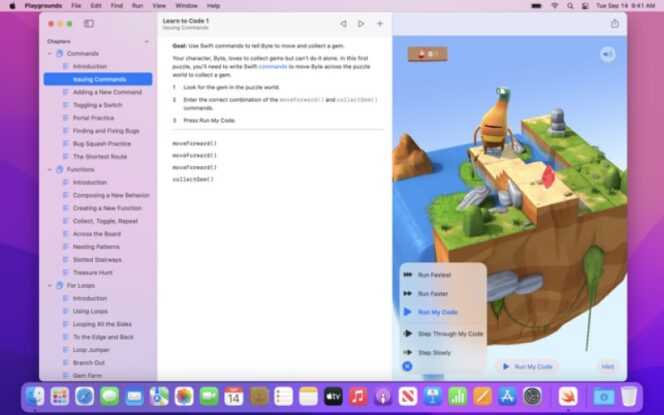 6. Rabbids Coding (bonus)
Rabbids Coding is an educational game developed by Ubisoft to teach the fundamentals of programming to children (from 7 years old) but that does not prevent adults from lending themselves to the game! Rabbids Coding immerses you in the world of the famous Rabbids. The scenario is as follows: "The Rabbids have invaded a spaceship and have destroyed everything! Thanks to the lines of code, give your instructions and regain control of the situation. »
The basics of programming
Play Rabbids Coding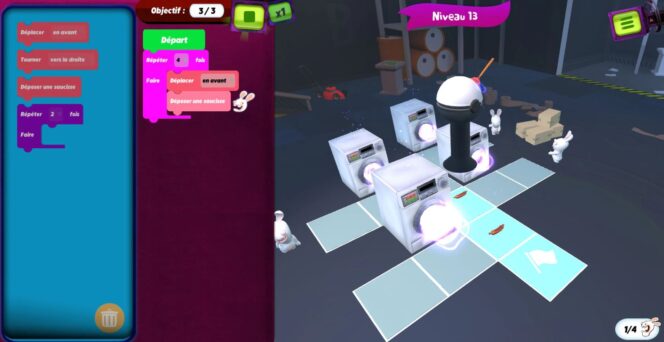 Do you want to train as a developer or simply learn more about programming languages? Find below training courses dedicated to web development.
If you liked this article, please subscribe to our reddit community to discuss it. You can also find us on Twitter and Facebook.