Whether for work or for personal life, we have all needed at some point to convert a file (document, image, archive, audio, video, etc.) . That's why I decided to share with you my selection of the best online tools to convert your files. I selected them for their ease of use, their rich functionality, and what's more, they are all free.
Personally, I regularly convert documents or images for the blog. But rather than using specialized software, I often settle for online services . It's simple, fast and above all free! On the other hand, when it comes to data privacy, it's not always great. You should know that most online services do not offer deletion of the file at the end of the conversion, which is rather unfortunate. It is therefore stored on remote servers for several hours or even days before being permanently deleted.
Online-convert.com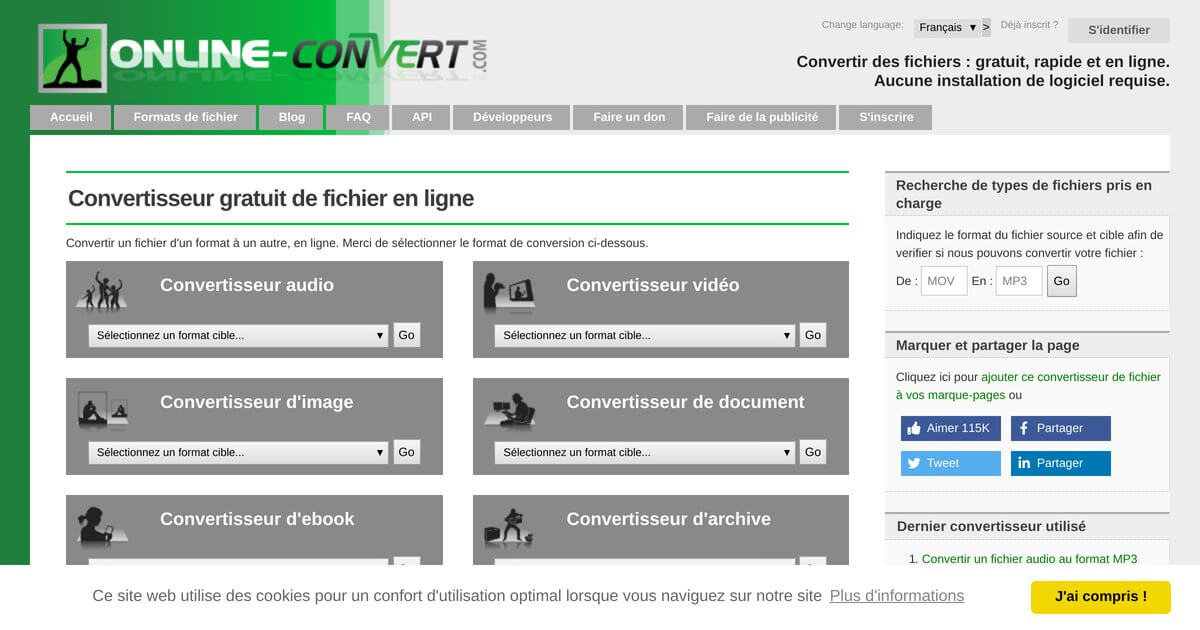 Online-convert converts a file from one format to another . No need to install software, everything happens online. Converting files with this online tool has never been easier. This tool supports almost all file types.
Free, fast and online , Online-convert allows you to convert an image file (JPG, PNG, etc.) , audio (MP3, WAV, etc.), video, ebook, archive, and document (PDF, Word, Excel, etc.) in any other format. It also allows you to hash content or convert files for social networks and other web services.
Simply choose the desired output format, then load the file to convert, customize the conversion options and click " Start conversion ".
Zamzar.com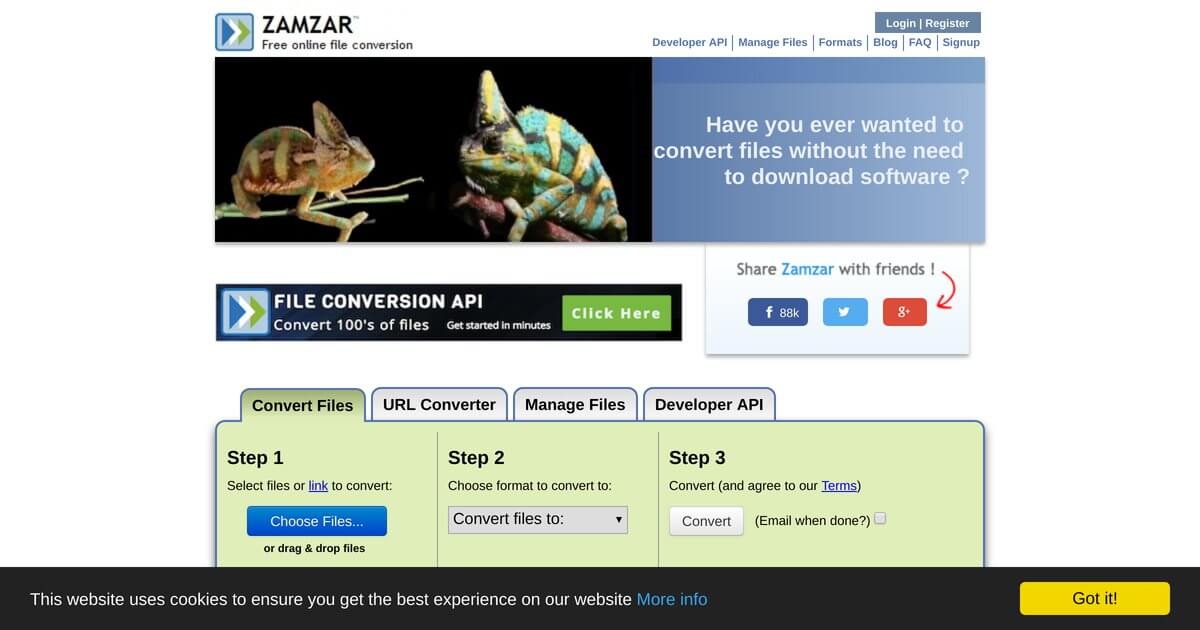 Zamzar is a free online converter that can convert any file type (+ 1200 file types). This tool supports video, audio, ebook, image, CAD and THE files. Requiring no installation, it works directly on your favorite web browser. In less than 10 minutes, the converted files are available for download. If you want to convert an unsupported file, I advise you to contact Zamzar technical support. She will find a solution for you.
Aconvert.com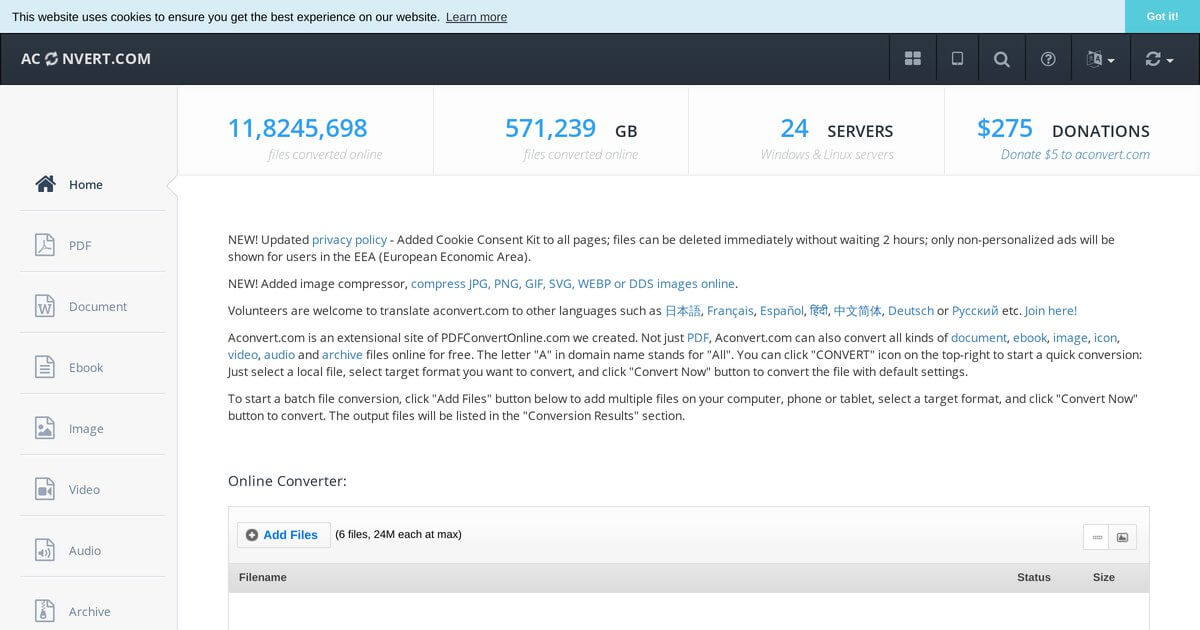 Aconvert supports PDF, ebook, image, video, audio, archive, document and icon files. This free online converter is easy to use. You just need to choose the source file and select the target format, then click on the " Convert Now " button. Its advantage is that it allows several simultaneous conversions. All converted files will then be recoverable in " Conversion Results ".
Freefileconvert.com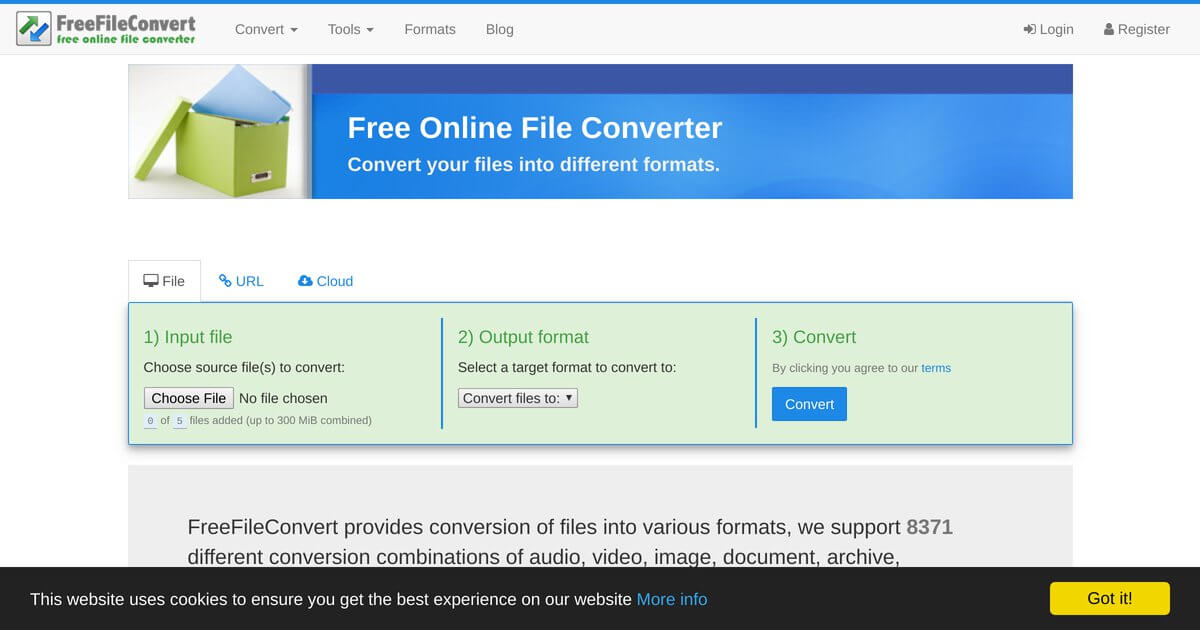 You can also use Freefileconvert if you want to convert vector files , archives, CAD, ebooks, images, audios, documents, fonts, presentations, videos. More than 8371 types of conversions are possible with this tool. All you have to do is load the file to be converted, choose the final format and click on the " Convert " button.
123apps.com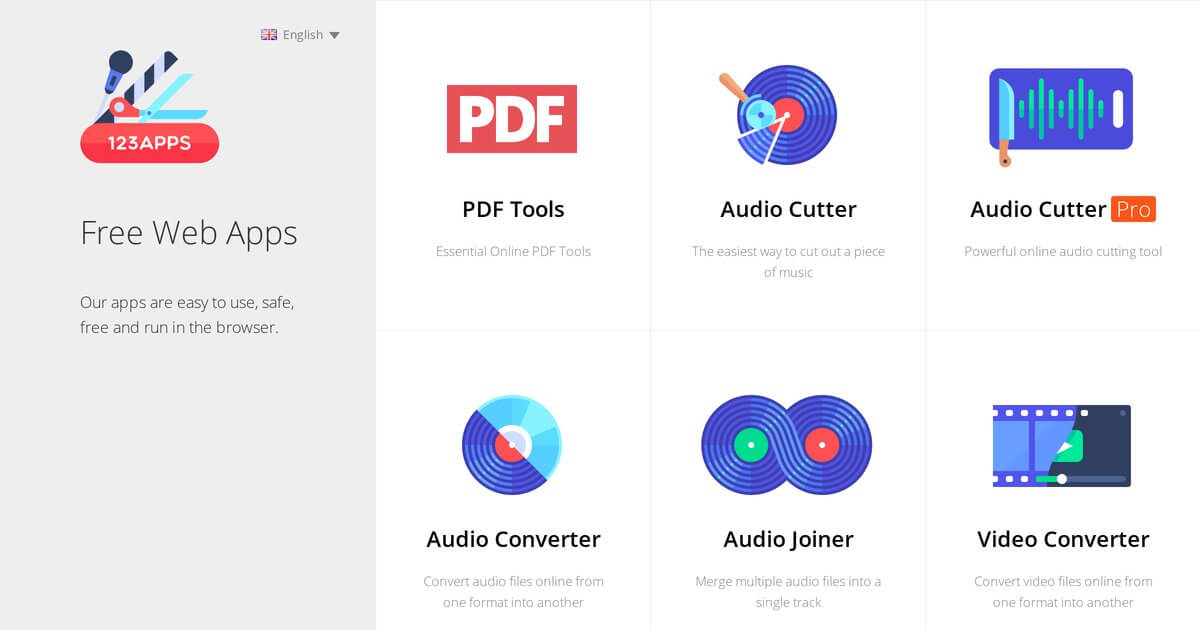 This online service includes many free applications that require no download. It includes an audio converter and a video converter that support several varieties of formats. You can turn to 123apps if you need to merge multiple audio files, cut music, cut video, record video or make voice recording online. PDF tools are also available.
Convertio.co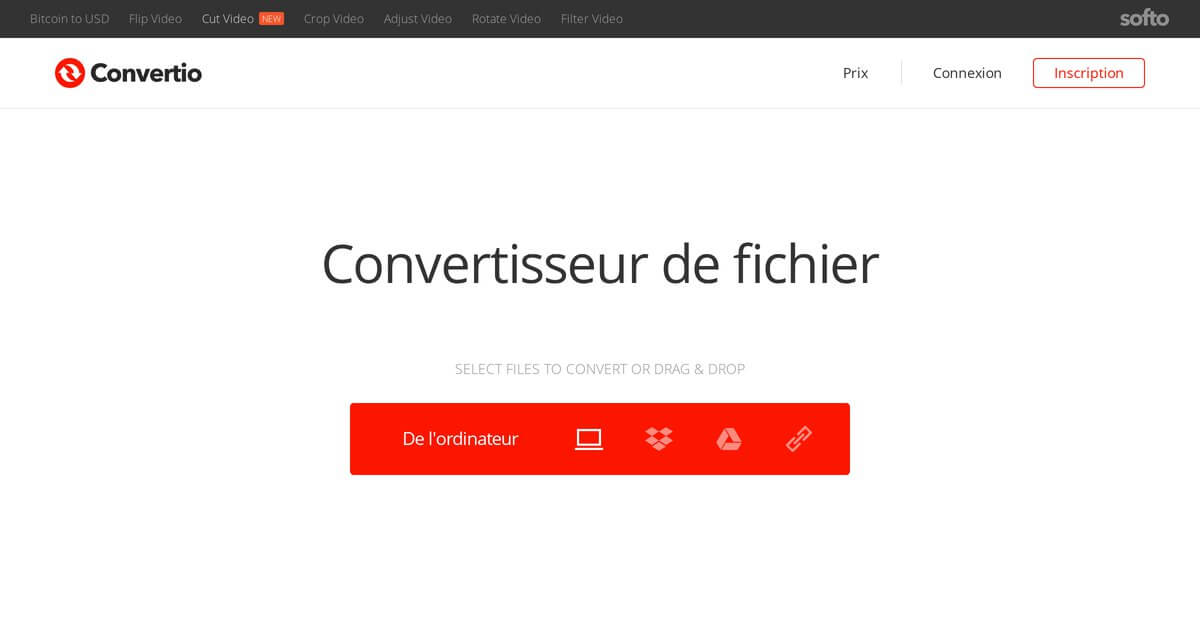 The Convertio.co file converter allows you to convert a file stored on your computer, on Dropbox, Google Drive or from a URL. 966 types of conversions are possible with the font converter, 3024 for the video converter, 3074 for the audio converter, 830 with the presentation converter, 374 converters with the archive converter, 2024 with the video converter, 7753 with the image converter and 830 with the ebook converter. An optical character recognition tool is also offered by Convertio.co.
---
I think that with all its services, you already have enough to do ???? But if you have others, do not hesitate to share them in the comments.
If you liked this article, please subscribe to our reddit community to discuss it. You can also find us on Twitter and Facebook.