Did you know you can control a device remotely or share your screen with other people halfway around the world? Screen sharing and remote access programs are numerous. In particular, they make it possible to control a computer remotely for troubleshooting or for professionals to hold meetings or conferences remotely. However, as the choice is vast, it is not easy to navigate. It is for this reason that I have selected the  best software for you to control a computer remotely .
TeamViewer
TeamViewer is arguably the best known remote control software . It's over 10 years old and has a massive user base.
It doesn't just specialize in screen sharing and remote access. The software also allows users to transfer files between computers , organize online conferences and give online presentations .
By default, you must enter an ID and PIN to connect to a remote machine. However, if you regularly connect to the same group of computers, you can grant easy access, allowing one-click access.
Unlike some of its competitors, the software also allows for group sessions. In a group session, you can easily pass control of a machine between users, rather than just allowing a one-way session.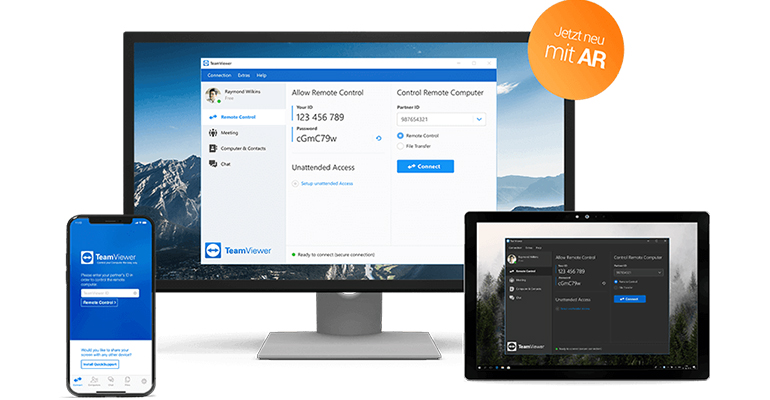 Chrome Remote Desktop
Chrome Remote Desktop is one of the free alternatives to TeamViewer. However, it has a significant drawback for some: the Chrome browser must be installed on both computers. If you shun Google's browser, you should look elsewhere.
However, if you're using Chrome and looking for a simple and easy-to-setup remote access tool , you'll be hard pressed to find a better option. All you need to do is install the extension from the Chrome Web Store, connect the two computers using the automatically generated passcode, and you'll be up and running in seconds. You can permanently link two computers if you need regular access.
The other advantage of the Google tool is that it is cross-platform, that is to say that it is available on Windows as well as on macOS, Linux, Android and iOS . Thanks to this tool, you will be able to easily share computer screens  for quick troubleshooting or easy access to files.
The only downside of the Google extension is that it does not have as many features as the other solutions that I present in this article. However, note that Chrome Remote Desktop is also available on the web . It is a fast and free web application that comes with more features. It is particularly more suitable for the use of several screens. It's up to you ????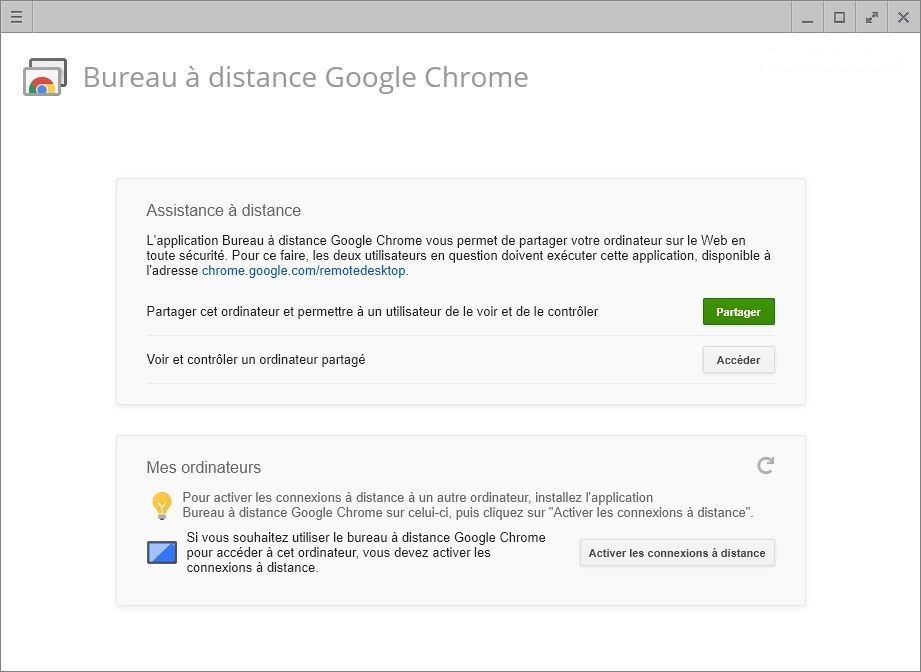 Microsoft Remote Desktop
Microsoft Remote Desktop is the native Windows screen sharing solution. For this, the application uses the RDP protocol ( Remote Desktop Protocol ).
The Microsoft Remote Desktop client also allows you to connect to a remote PC , for example your professional computer, to access your applications and files from your home as if you were sitting at your desk.
However, beginners might find the app difficult to set up. This is because if you want to connect to machines outside of your home network, you need to know the IP address of the person you want to connect to and configure their router to accept incoming remote desktop connections.
Ultimately, if you want to troubleshoot a family member's PC, run away from this app.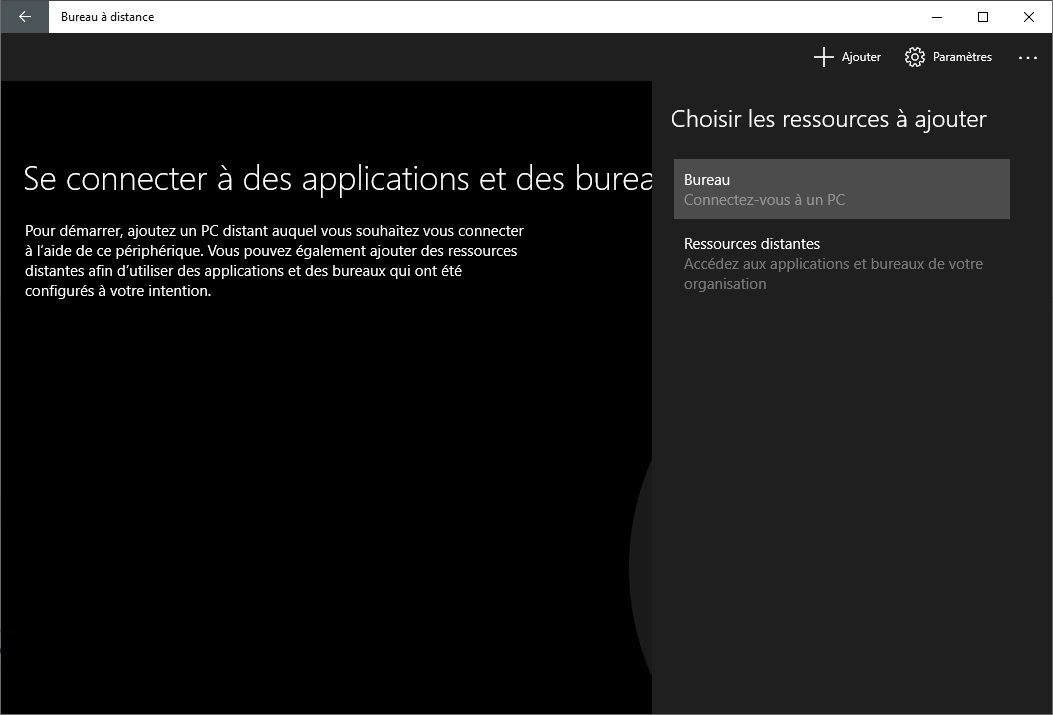 AeroAdmin
AeroAdmin is a program that requires neither configuration nor installation . All you have to do is run the .exe file (~2MB) and follow the on-screen instructions.
For those who have already used TeamViewer, you will not be out of place with this tool. The AeroAdmin development team was clearly inspired by the TeamViewer interface; the operation of the application and the visuals are very similar.
You can establish a connection using the IP address of the computer you want to connect to or by sharing the automatically generated ID . And if someone tries to access your computer, know that you can define access rights : see screen, mouse and keyboard control, clipboard synchronization and access to PC files.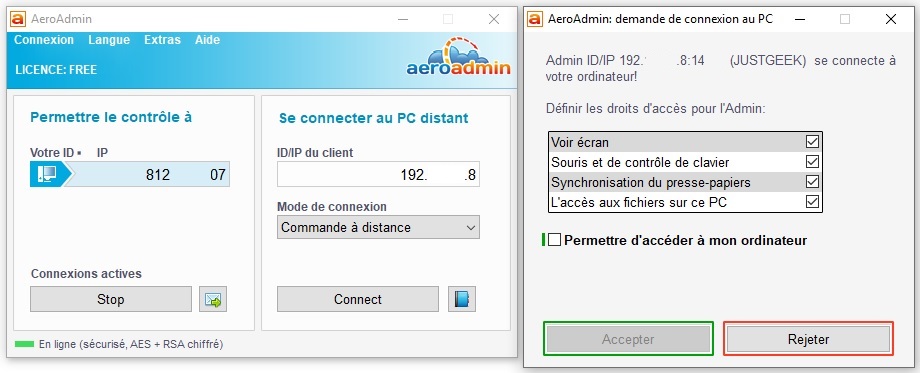 AnyDesk
Just like AeroAdmin, Anydesk remote desktop software does not require any installation to use. The tool looks like a web browser in which you just need to enter the IP address of the remote computer or its AnyDesk alias to connect remotely.
There is also an option to configure unattended access. This is ideal if you want to access your files remotely without someone physically using your other machine.
Other features include an adjustable slider that balances connection quality with connection speed, clipboard synchronization, remote session recording, and cross-computer hotkeys.
AnyDesk is available on Windows, macOS, Linux, Android, iOS, FreeBSD and Raspberry Pi.
And if you want to know how to use AnyDesk , I invite you to read my dedicated article.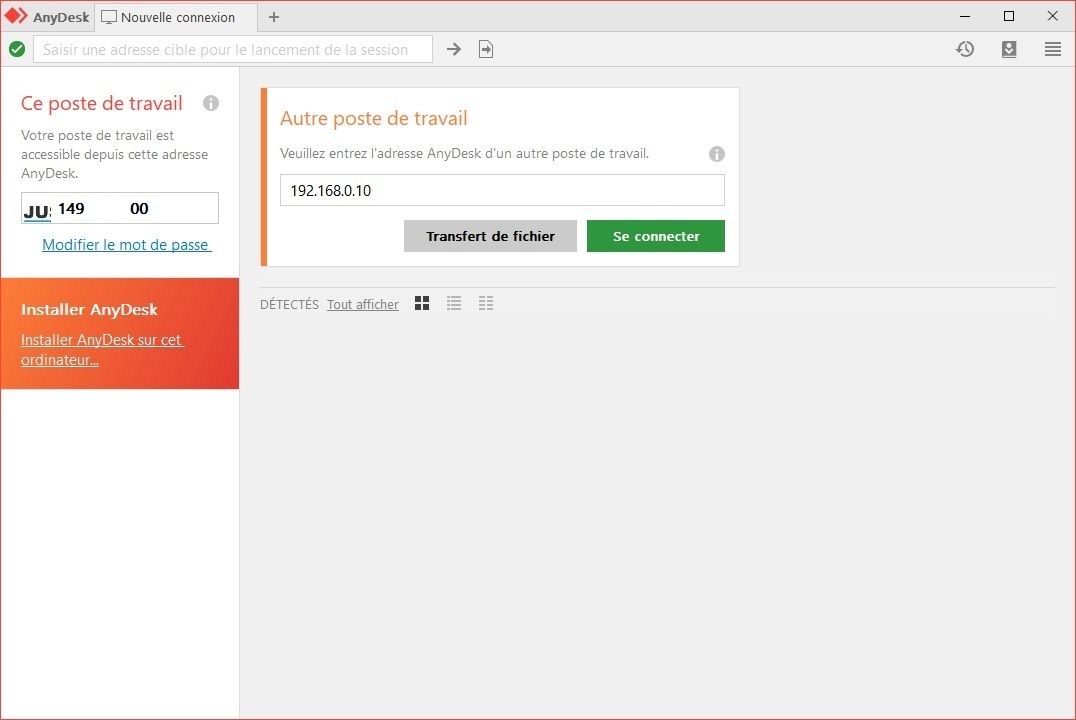 NoMachine
NoMachine is a software that allows you to control a computer remotely . It is  cross -platform and works without a server . The tool allows setting up a remote desktop server on your computer using the NX video protocol, developed in-house by the developers. The client can be used to connect to the server from anywhere in the world.
As the name suggests, NoMachine means that there is no server or device between your computer and the computer you want to connect to. The application uses the latest underlying technology which allows you to share your desktop with the highest quality and that without any infrastructure.
NoMachine Client and Server are included in the same application. To connect to the server you created, all you need is the host address and the port the service is running on.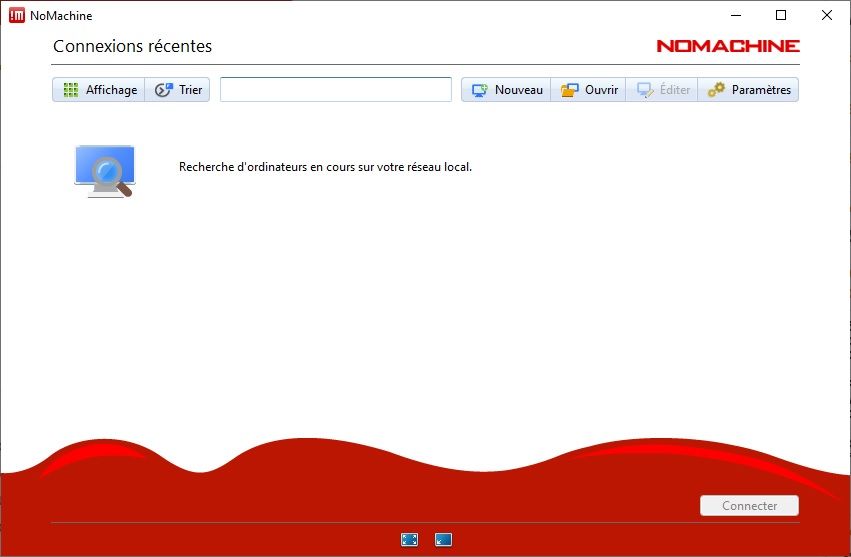 If you liked this article, please subscribe to our reddit community to discuss it. You can also find us on Twitter and Facebook.