1. Engage your visitors with visuals
2. Write down your career path for your personal marketing
3. Feed your LinkedIn profile with content adapted to personal branding
4. Optimize your company's LinkedIn page
5. Use LinkedIn groups to network with other experts
Conclusion on the steps for personal branding optimization on LinkedIn
Engage your visitors with visuals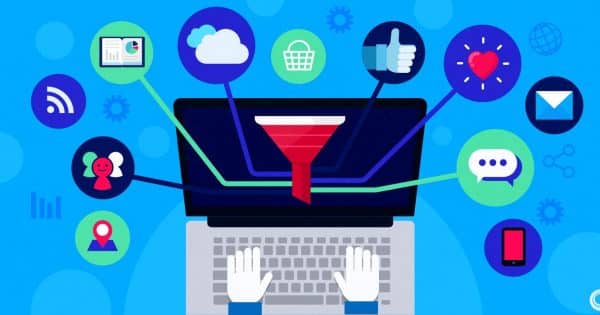 It's always worth remembering that LinkedIn is not Facebook. Consequently, the selfies of your afterwork parties are not de rigueur on this professional network.
For your profile, adopt the "expert" posture instead!
The secret ?
Perfect pictures.
Easy to say, you might say, I'm just answering you: you just need to have the right information.
First, find a camera or smartphone with a sensor to put your best foot forward.
For the format of the profile photo, be square!
Indeed, LinkedIn good practice is to have an image of 600 pixels on each side.
The other visual element of a good profile is the banner.
With the latter, 2 options are available to you.
Either your company uses the talents of a graphic designer to create a uniform banner for the whole company, this is the first step towards employee advocacy.
Either you have identified an image ( free of rights of course ) that fits perfectly with your profile or your profession.
Regarding the dimensions (1584 x 396 pixels) of this banner, they are quite singular then do different tests to find the best way to position it.
At the level of your name, you certainly see many profiles with an emoticon (? for example).
forget this technique. Indeed, some are not visible on the mobile version or appear differently on various web browsers.
Write down your career path for your personal marketing
To be credible on LinkedIn, it is better to have a harmonious personal summary.
You have to integrate your position, but above all position yourself as an expert in your field of activity (example: coach in digital communication).
In the part attached to the geographical area, I advise you to enter the main city of your region.
Thus, a professional 30 minutes from New York can write "New York Region" on his profile.
In this way, the other members locate you immediately in space. This facilitates the first contact.
The company summary is placed at the bottom of your personal summary and current job description.
It is there to position your company in a specific area of ​​activity and give visitors a view of your professional environment.
Following this summary, it is interesting to position clickable links to your blog posts or other content on your website. It is also a way to display your portfolio.
These are the principles of personal branding on LinkedIn.
Feed your LinkedIn profile with content adapted to personal branding
The tips mentioned above are the tip of the personal branding iceberg on LinkedIn.
To increase your number of contacts and appear as an expert, it is essential to share content and interact with your network .
Post, like, comment and share, basically you are the company and the community manager.
However, it is recommended to avoid too intensive sharing of the contents of your company or at least of a single source of information, content marketing is an art.
We can therefore only advise you to subscribe to newsletters on subjects relating to your professional environment.
To post relevant links on your profile, also use LinkedIn groups or other social networks like Twitter.
No need to publish everything at the same time, if you have several contents under your arm, consider planning your publications.
A calendar with at least one post per week is a great way to show that you're as interested as you are interesting.
Top tips for posting effectively on LinkedIn:
Use a tool for planning social media posts in your company (for example: Hootsuite, Sendible, Buffer…),
Publish at strategic times (on LinkedIn, content is most viewed between 8:30 a.m. and 9:30 a.m. or at the end of the day from 5:30 p.m.),
Choose the right day (Tuesday, Thursday and Sunday are the times of the week when we observe the best performance),
Share content from your network and other businesses .
for the content and moments of publications, forget the overall statistics, put yourself in the shoes of your target.
Optimize your company's LinkedIn page
A LinkedIn profile is nothing if the professional experiences on it are not optimized.
Of course, detail your missions and achievements within your current company, but the essence lies in the content of the company page itself.
To do this, check that the following elements are correctly filled in:
The name of the company is clear and easily readable (avoid superfluous words, for example "easy tutorials – Everything About The Computer World"),
The logo must be visible respecting the recommended dimensions (500×500 pixels is the right format),
A precise description of the company's activities must appear in the "detailed information" section (no blabla, just useful information to understand your activity),
Information such as the address, the size of the company, etc. must be mentioned (how do you find otherwise?),
The specializations of the company position your company in a maximum of 20 areas of expertise (for example: "Tutorials", "digital marketing", "webmarketing strategy", "social networks"…).
Use LinkedIn groups to network with other experts
Groups are spaces on LinkedIn where experts exchange, share and learn about the news of their sector of activity.
Indeed, after a slack period, the social network has decided to restore the image of the famous "Groups".
Thanks to simplified access and more fluid content management, groups have regained a certain interest in a digital communication and social selling strategy.
The advice is therefore to integrate groups that represent a business opportunity for you and your company.
For example, an automotive industry executive would be recommended to join Automotive Industry Professionals Worldwide, which is one of the most influential in this field.
And once integrated, to share articles from his company's blog.
In summary, join groups, publish relevant content and do not hesitate to exchange with other members.
This is the first step to Social Selling on LinkedIn , and many leaders are embracing this human approach in the digital age.
FAQ – 3 questions about Personal Branding
What is personal branding?
It's your personal branding. It consists in finding your uniqueness, in building a reputation on the expertise for which you want to be known and recognized. This includes the opinion others have of you as a professional. So these are the associations they make when they think about you and what you are doing well or not. Your personal brand then becomes the keystone of your success in your professional career.
What are the 3 criteria for creating your personal brand?
Building your personal brand is based on 3 key principles: Consistency, Frequency and Visibility. Start by defining your area of ​​expertise or what you want to be known for. Then talk about it frequently. Finally, build your network, connect with other experts and thought leaders in your industry. Contribute to blogs and magazines, collaborate on projects, host a podcast and speak at industry events…
What is Personal Branding on LinkedIn?
This consists of exploiting the professional social network to highlight your personal brand. So, arouse the interest of your visitors to your profile with visuals, write your career path thinking about your expertise, feed with content adapted to personal branding, build your network and use groups to exchange with other experts.