Even if they bear the name of a candy, Internet users are not always fans of cookies! These small files say a lot about their browsing and preferences. They can also be used to identify them even without their consent… But that was before the GDPR (General Data Protection Regulation)!
The "cookie law", that is to say the European directive on privacy and electronic communications, requires the prior and informed acceptance of users of your site. The GDPR requires, for its part, that you archive each consent. In addition, the Internet user must be able to withdraw his approval at any time.
To comply with this legislation, you will need to install an insert that lists the consent of your visitors. How ? With one of these 6 tools!
 
1. Cookiebot

Cookiebot helps you automate consent processing and document it. It takes care of the compliance, monitoring and control of your cookie policy .
The tool offers a personalized and understandable consent window for your site. It generates a monthly report on the processing of your data, which guarantees you control over your data. You can delete or modify them at any time!
The legal duration of a cookie is twelve months. For this purpose, the approval is automatically renewed by Cookiebot as soon as a user logs back in after one year of activity.
2. Order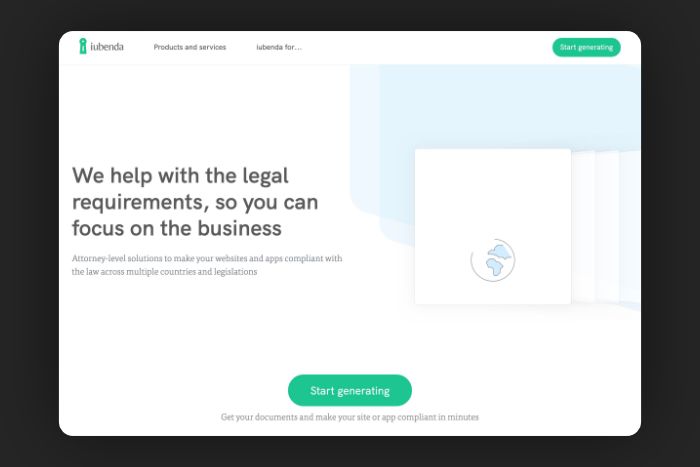 Focus on managing your website, Iubenda takes care of its compliance. The tool offers legal solutions to comply your site or application with the laws and regulations of several countries.
Speed ​​is what characterizes this tool. In a few minutes, it generates a privacy and cookies policy even for complex scenarios like e-commerce sites, marketplaces, SaaS, applications… This policy is updated automatically whenever the law changes.
With Iubenda, create a personalized cookie banner and check your activity with a dashboard recording consents.
 
3. Axeptio

Fun and innovative, Axeptio is a consent solution that respects the users of your website. Exit the traditional austere window with two checkboxes. Offer your visitors to control the data they want to give in a more personalized way.
The tool easily integrates with more than 1000 applications such as Google Tag Manager, Google Analytics or Mailchimp . Axeptio is free and complies with European legal requirements.
 
4. Cookie Consent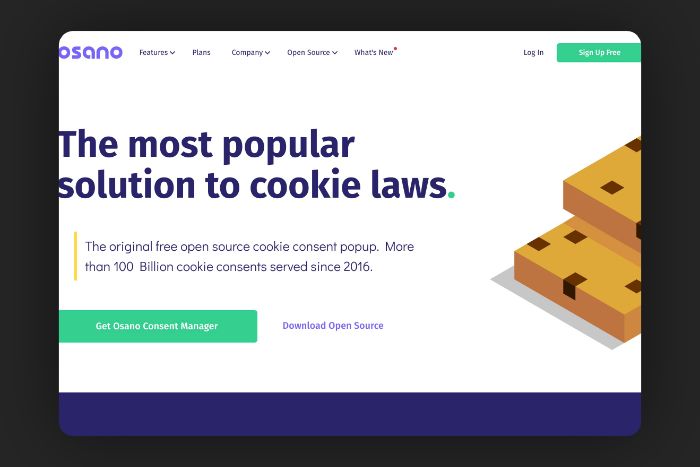 Cookie Consent is defined as the most popular solution to comply with European cookie laws. Internationally oriented, the tool supports the laws of 40 countries and provides consent pop-ups in 34 languages.
Cookie Consent stores all consents and delivers them to you on demand. The tool allows you to configure your own cookies with colors, layout and text. And the best for last: the solution is open source, so free!
5. Cookie Control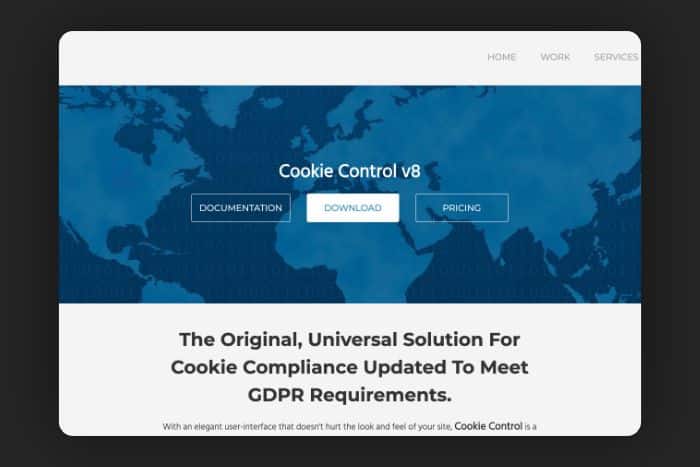 Cookie Control is the transparent tool par excellence. The icon easily recognizable and always present on your pages, so that the user can manage his data at any time!
The solution allows to detect the location of your visitors to display or not cookies outside the EU. It also has a function to offer texts in the user's preferred language.
With this tool, you can customize your cookie categories and ensure that users make an informed decision. The window that appears can be redesigned to look the same as your website and give confidence to your visitors.
 
6. OneTrust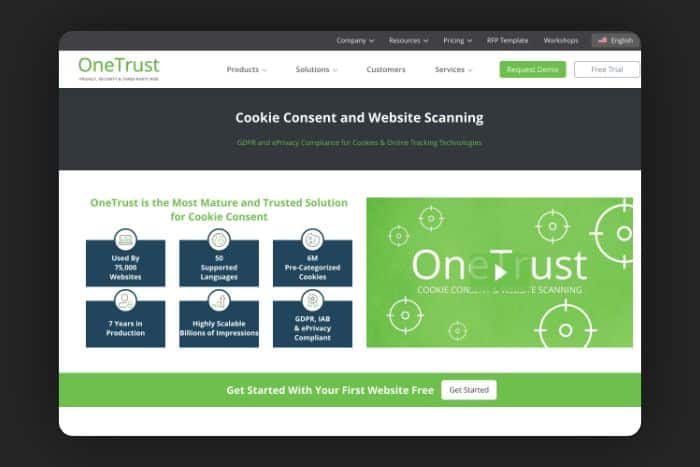 OneTrust goes beyond cookie consent. The tool also scans your site to check all of your tracking technologies and their GDPR compliance. The displayed banner offers a list of cookies to check, in a personalized design. In the back office, OneTrust registers acceptances and provides you with a report on the compliance of your policy.
In addition to being a legal obligation, consent to cookies reassures your visitors! They give them confidence and encourage them to continue browsing. Adopt one of these solutions now to increase your conversion rate.