The desktop and mobile versions of Spotify  are very nice for listening to your favorite songs or managing your playlists, but if you want to go a little further and have advanced features or customize your interface, there's not much to do. under the tooth in these original apps. It's a bit of a desert.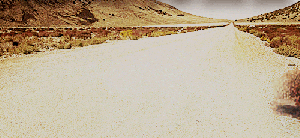 That said, it is an assumed choice on the part of the Swedish service which has decided to tend towards simplification over the years. They removed third-party applications (in 2015), then the integration of song lyrics (2016, since they partnered with Genius), etc. For better or for worse, it's hard to say. Various options offered in the past are missed by some while others prefer the simple side of the current version. If you are part of the first group … have fun ????
1. Lofi
Lofi is a small, minimalistic and very simple Spotify player that works alongside Spotify in desktop version. It is compatible with Windows or macOS.
Its advantage is to take up very little space on the screen (a square of 150 pixels per side) in which you will access the basic commands (play, pause, next or previous song, etc.), the cover of the album or a animated visualization (if you touch GLSL you can even create your own animations, the class).
What's more, the software is free, open source and uses less than 100MB of RAM. In the future it could also allow you to play titles from Soundcloud or YouTube.
2. Soundbounce
With Soundbounce it is rather the social aspect that is put forward since it is a collaborative client and synchronized with the music service. You will be able to join public and thematic rooms in which to discuss, vote and even share titles (via simple drag and drop from Spotify). If you can't find what you're looking for, don't panic, create your personal space directly and share it with the whole world! My "buttocks butt" show was not successful, I don't understand… the title was catchy though…
Spotify search is integrated as well as the preview of the next titles and this time again the project is open source and free. Soundbounce is available on Windows (7 and beyond), macOS (10.7+ minimum) and there was a Chrome extension (dead today)… however you will need a Premium account (the application is based on the Spotify's LibSpotify SDK).
For the record, the developer of the project embarked on its creation shortly after the disappearance of Soundrop in 2015.
3. Xpo Music
The Xpo Music app (ex-Xpotify) has been around for a while, but only went open source a few weeks ago. It offers an interface quite similar to the original, but stripped of a few sections (activity of your friends, etc.) and the information is simply better presented. Customization level you can change the default theme or language. Nothing crazy crazy, but having rearranged some options and removing the superfluous really gives another listening experience.
And for somewhat special features, it is for example possible to pin a specific page for quick access or to minimize the interface to a small pop-up that will remain in the foreground.
Available for free on Windows 10 and supports integration into Cortana.
4. Fidelify
2 prerequisites are necessary before using this client in eternal beta version: you must have Windows AND a premium account on Spotify. I know life is hard, but you have to go through it for a superior experience (mouarf).
If you're using Spotify through its desktop app, music is filtered through the Windows Audio Mixer, a process that may slightly affect quality. And if you're a real audiophile, it's sometimes disturbing. As a result , Fidelify will become your faithful friend, because it uses the ASIO or WASAPI protocols (your choice), thus bypassing your computer's mixer and giving you a richer sound experience.
Playlist management and offline mode were planned, but will probably never be added. This is indeed the big downside of the app, it has not been updated since 2014.
5. Mopidy
So Mopidy is a tool that will rather address the geeks among you, here no flashy interface and installation in 2 clicks. Written in Python, the software will act as a server and be managed from a terminal from which you will be able to add extensions in addition to the possibilities offered by default.
This basis is precisely that it is possible to recover music from your hard drive or streaming radios. But you can add other services like Google Play Music, Soundcloud, Last.fm, YouTube or even (drum roll) … Spotify. You can also edit your playlist from any phone, tablet or computer using various web and MPD clients .
Unlike all the previous ones, it is not available for Windows (your turn to morfler), but for Linux, Mac OS and even Raspberry Pi.
6. DJay
Want to mix your Spotify playlists? This is possible with the DJay app . You can add titles from your personal library or your iTunes account. And I'm not talking about a quick little app, Djay offers everything a professional DJ could need… it even offers you the DJ in question.
A function allows you to activate an AI (Automix) which selects for you tracks that go well together, mixes them automatically and adds various transition effects … like a real DJ.https://www.youtube.com/embed/-MTNAsv-ZuY?feature=oembed
Djay is paid for in the desktop version (Mac and Windows 10, version 1607 mini), Android and Kindle Fire (€3), but is available in freemium mode on iOS (iPhone, iPad and Apple Watch). Oh and you will of course need a Spotify Premium account, but the good thing is that a trial period is offered for the purchase of the software.
Farewell to the DJs at village festivals or the firemen's ball…soon to be replaced by an app that costs half the lifetime price of what they would have consumed in alcohol on a single evening.
7. Clementine
Clementine is free software (GPL v3 license) available on Windows, Android, MacOs, Raspberry Pi and Linux.
In terms of supported music services, we will find Spotify (otherwise I won't talk about it here… I'm a genius), Last.fm, Magnatude, Soundcloud, Subsonic, Jamendo… but also online storage spaces (Google Drive, Dropbox, Box, Amazon Cloud, One Drive…), your local drive and podcasts.
Among the many other options offered: song lyrics, biographies or photos of artists, automatic completion of tags via MusicBrainz, smart playlist, download of missing album covers, etc., etc.
Really a lot of interesting functions for this little software that deserves a look. It has unfortunately not been updated since 2016 but still seems to be functional.
8. Festify
I was hesitant to add this one to you because Festify isn't a real client, but rather a free browser-based service that lets your guests choose what music to listen to through their smartphone.
You will simply connect your Spotify Premium account to the site in order to create a room (called a "Party") and retrieve a code that will be shared with your contacts. They can then choose titles and vote to decide which songs should be played.
And if they are too lazy (or too drunk) to do the job, you can always switch the service to one of your personal playlists as soon as there is a drop. So it's a democratic way to choose the playlist of the day and also a good way to know if your friends have rotten taste in music ???? I know some who will wonder why they are never invited again…
Festify is therefore more like a simple and basic interface that you can broadcast on a screen (TV, projector, tablet, etc.), because fan arts and/or artist album covers automatically appear in the background. Rather clean.
In the more or less distant future, the service could also integrate Deezer and Apple Music.
In 10 years how many of the 8 customers on this list will still be alive in your opinion? 
If you liked this article, please subscribe to our reddit community to discuss it. You can also find us on Twitter and Facebook.