Do you know the webinar (or webinar in French)?
Increasingly widespread, this portmanteau word is a mixture of the terms web and seminar. This is a collective meeting carried out directly online.
If it can be used in the context of collaborative work, it is mainly used in marketing to sell a product or service in B2B . How to create a successful webinar that converts? Explanations.
1. Choose your team well
A webinar involves a live performance. To leave as little room as possible for the unexpected, it is essential to surround yourself with the right people.
Three main roles should be considered:
The organizers : They are in charge of preparing the communication around the webinar as well as certain content. It is also up to them to find the most suitable person to deliver the presentation and keep the audience active.
Experts : these are the most experienced people on the subject covered during the online conference. They produce relevant content that will add real value to the program.
The assistants : they intervene in particular on the technical part when the online seminar takes place. They manage incidents such as sound or image problems.
2. Structure your webinar like a sales page
A webinar should be thought of as an interactive sales page. This means that it must be structured, target the problems of the prospects, eliminate their objections and propose a solution with a commercial offer limited in time.
As an example, here is a framework that you could set up:
Start with the result your potential customers will get
Present the main problems of the target
Dissect common solutions by explaining why they do not bring results
Present your solution
Highlight customer testimonials
Submit your limited time offer
3. Choose the right format
A webinar can be a presentation by one person, an interview, a Q&A or a real show with several speakers.
It is important to define the format best suited to the issues and expectations of your target, as well as your objectives.
In any case, the public's attention must be maintained. This is why, in order to maintain dynamism during the presentation, it will be important to alternate between slides, videos and images.
4. Create an attractive landing page
Whatever your notoriety, you will not be able to ignore your landing page .
A webinar generally represents a constraint of time and schedule. To encourage the audience to overcome these "good reasons" not to participate, you must make your webinar as attractive as possible.
To do this, start with a catchy title. In order for it to be successful, it is important that it carries a promise. Replace the "how to make a sale etc. » with an effective catchphrase « 1 hour to increase your sales by 150% in one month ».
Use a bulleted list to present the points discussed and the solutions they will provide. In short, make your landing page a seduction operation.
5. Choose the right software
You wouldn't want all your efforts to be ruined by a technical failure, would you?
If you want to launch a webinar without spending a penny, you can use tools like Hangout or Facebook Live. They have the advantage of not limiting the number of participants and of allowing the recording of the seminar.
6. Train and test all parameters before D-Day
Practice daily before the big day to be as comfortable and smooth as possible.
Also remember to test all the settings. This includes access to the webinar, the possibility of commenting, but also the validation of the place where the conference will take place, the elements present in the framework, etc.
7. Promote the webinar and send reminders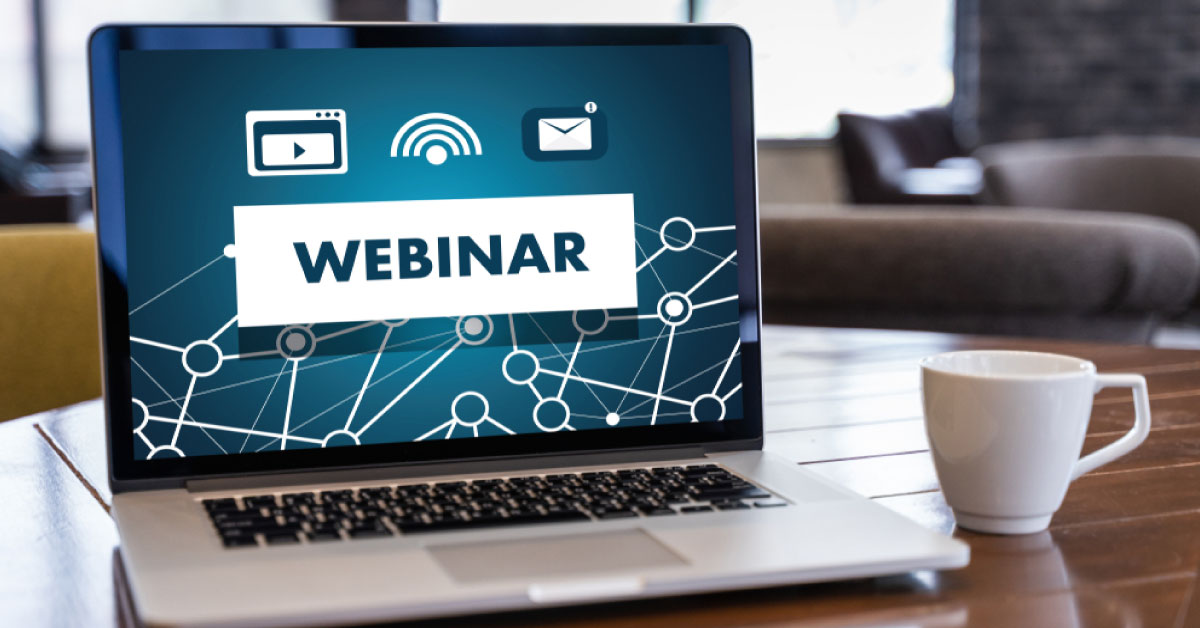 To be sure to attract as many people as possible to your seminar, it is essential to promote it , particularly via social networks. Relay the information as much as possible, set up sponsored publications presenting your webinar and referring to your landing page.
Don't forget also to send regular reminder emails until the day of the appointment in order to create an expectation and to imprint the date and time in the memories.
8. Ask for feedback and send the replay
Finally, to continue to engage your audience, even after the webinar, send a thank you email accompanied by a possibility of access to the replay, limited in time.
This will especially allow those who could not be present to see your video.
Also, do not hesitate to ask participants for their feedback. You will be able to better understand their expectations for a next meeting and enhance them by involving them in the process.