In this guide, we are going to see The 9 Best Antivirus Software [2023]: Windows, Android, iOS and Mac
There are hundreds of antiviruses out there — and they all claim to offer the best protection at the best price. But I tested the top antivirus software on the market and only a few of them are strong enough, secure enough, and effective enough to be considered one of the best antiviruses of 2023.
Most antivirus programs nowadays include more than just a virus scanner — they also come with features that add additional protection, like a network firewall, phishing protection, a virtual private network (VPN), a password manager, parental controls, as well as dedicated protections for mobile devices.
But a lot of antiviruses don't exactly work as advertised — they have poor malware detection rates, they don't consistently block malicious sites, and their extra features are badly designed and virtually useless (despite charging you an extra fee).
So how do you know which antivirus products offer the best security, the best malware protection, and the best value? I compared the top antiviruses on the market and ranked them on security, functionality, speed, and price.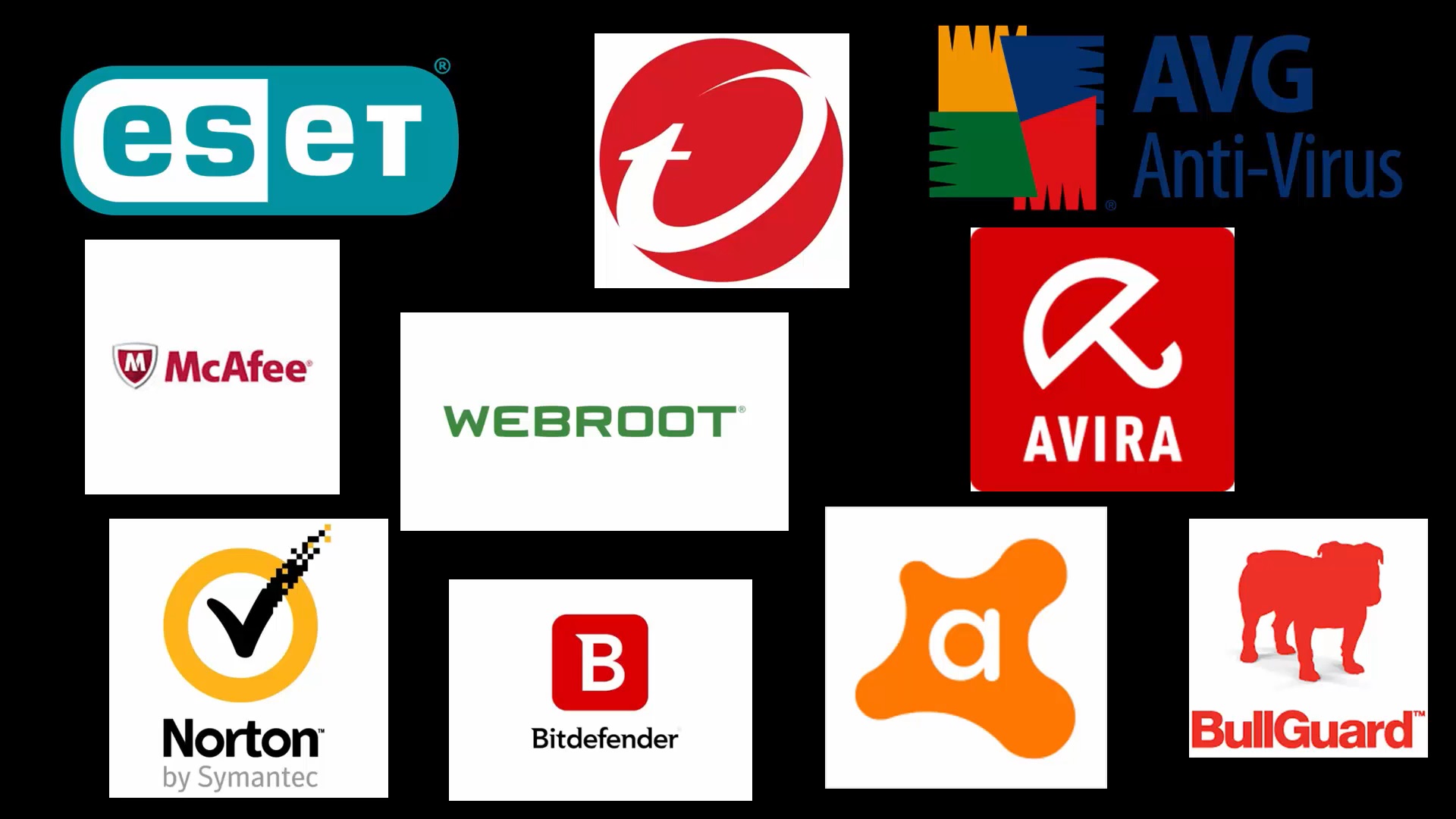 Quick summary of the best antivirus software for 2023:
1.? Norton — Best overall antivirus in 2023.
2.? Bitdefender — Most comprehensive internet security suite.
3.? Intego — Best antivirus for Mac (only for macOS systems).
4. TotalAV — Best for ease of use (recommended for beginners).
5. McAfee — Best web protections (with a great family plan).
Numbers 6-10 of 2023's top antiviruses.
Comparison table of all top picks.
How I rated the best antivirus software of 2023.
How to choose the best antivirus for your operating system.
Top brands that didn't make the cut.
FAQ about antivirus software.
?1. Norton 360 — Best Antivirus for Windows, Android & iOS
Norton 360 offers unbeatable virus and malware protection. It's a well-built and well-maintained internet security suite that fully ensures all information stays secure, private, and protected — and it works well across all operating systems (especially Windows + Android).
Norton's antivirus software uses a unique scanning engine powered by heuristic analysis and machine learning, making it capable of scanning, finding, and removing all of the newest and most advanced types of malware. It scored a 100% protection rating during all of my independent tests, and it consistently scored higher on detection and threat prevention than built-in antiviruses (like Windows Defender).
Norton 360 comes with:
Secure firewall.
Password manager
Webcam protection.
VPN (with unlimited data).
Dark web monitoring.
Cloud storage.
Ransomware protection.
All of Norton's additional features work very well. My favorite extra is dark web monitoring (it's by far the best dark web monitoring tool I've ever tested). It constantly scans the dark web for a wide range of personal information, including credit card details, insurance documentation, home addresses, phone numbers, gamer tags, and more, and it immediately alerts you if it detects any stolen data.
Norton provides excellent value across all of its packages. Priced at $19.99 / year, its entry-level AntiVirus Plus plan doesn't come with a lot of features, but it still has real-time malware protection, a firewall, a password manager, and 2 GB secure cloud storage. Norton 360 Standard is also a pretty good deal — it adds unlimited VPN access, 10 GB secure cloud storage, and dark web monitoring for $39.99 / year.
There are also some pretty big benefits to upgrading to Norton 360 Deluxe — for $49.99 / year, you get more licenses (up to 5), more storage space (up to 50 GB), and access to some of the best parental controls on the market. Starting at $99.99 / year, Norton 360 with LifeLock also adds identity theft protection and credit monitoring via Norton's sister company, LifeLock — but these advanced plans are only available for US customers.
Norton 360 is simply a great antivirus — it's strong, affordable, reliable, and easy to use. It's the best choice for home users looking for a complete, intuitive antivirus with some of the best cybersecurity protections out there, all for a low-cost yearly subscription.
Bottom Line:
Norton 360 provides the best antivirus protection in 2023. Norton offers one of the strongest cybersecurity packages around — complete protection from all malicious threats alongside a ton of excellent extra features, like a VPN (with unlimited data), a password manager, secure cloud storage, parental controls, and a lot more. You can try Norton risk-free with the company's 60-day money-back guarantee.
?2. Bitdefender Total Security — Advanced Malware Protection with Tons of Additional Features
Bitdefender has an extremely advanced antivirus engine — it uses a massive malware database together with machine learning and artificial intelligence to detect and protect against malware more effectively than almost any other competitor on the market.
During my testing, Bitdefender found and removed every single malicious threat from my system. And because Bitdefender's engine is cloud-based, all of Bitdefender's malware scans take place on Bitdefender's cloud server, offloading the strain on your device. Bitdefender caused virtually zero system impact to both my Windows and Mac laptops, even during intensive, full-disk scans.
Similar to Norton, Bitdefender includes advanced settings for users who know how to customize their antivirus protection. You can set custom scan settings for specific areas of your computer, like scripts, network shares, boot sectors, and even new/modified files. Bitdefender's advanced settings help further its reputation as one of the most powerful and customizable malware scanning engines out there.
But Bitdefender isn't just an anti-malware scanner — it's one of the most comprehensive security suites available, providing some of the best protection for both computers and mobiles, with features like:
Web protections.
System optimizer
VPN (200 MB/daily).
Parental controls.
Password manager.
Webcam protection.
Ransomware protection.
Bitdefender's web protections are excellent — the anti-phishing protection blocked the vast majority of phishing sites in my testing, and I'm a big fan of Safepay, which is a secure, encrypted browser window for online banking and shopping. I particularly love Bitdefender's multi-layer ransomware protection, which adds a data-protection layer over your important files so that they can't be encrypted during a ransomware attack.
Bitdefender's VPN is also one of the best on the market, providing lightning-fast access to encrypted servers around the globe — unfortunately, unlike Norton's VPN, Bitdefender's VPN limits your daily data usage on most plans (except for the most expensive plan).
Speaking of plans, Bitdefender has several low-cost packages to choose from. Bitdefender Antivirus Plus, which is priced at $23.99 / year, has many of Bitdefender's premium features (except webcam protection, parental controls, and a device optimizer), but it's only available for Windows. Bitdefender Internet Security adds on parental controls, a firewall, and coverage for up to 3 Windows computers for $32.00 / year, whereas Bitdefender Total Security adds up to 5 licenses for Windows, macOS, Android, and iOS for $36.00 / year. There's also Bitdefender Premium Security, which includes all of Bitdefender's features, plus the VPN with no limitations — at $69.99 / year, it's pricier than some competitors, but considering the VPN is as good as the top standalone VPNs, I still think it's worth it.
Bottom Line:
Bitdefender offers cloud-based antivirus scanning and a wide range of cybersecurity tools for a cheaper price than most competitors. I recommend Bitdefender if you're confident with computers and looking for a comprehensive cybersecurity suite with extras like a VPN, parental controls, and password manager. And you can try out Bitdefender risk-free with a 30-day money-back guarantee.
?3. Intego — Best Antivirus for Mac
Intego is the best macOS antivirus out there. Most antivirus brands only focus on protecting Windows PCs — even competitors like Norton and Bitdefender offer far fewer features for their macOS programs than they do for their Windows versions — but all of Intego's Mac antivirus packages were exclusively designed to provide high-quality internet security and optimization tools to macOS — greatly enhancing Apple's built-in safety features with things like:
Real-time malware protection.
Mac optimization and cleaning tools.
Advanced Mac backup options.
Network security options.
Parental controls.
Intego's antivirus engine scored a perfect detection rate against all of my test malware (both macOS and PC malware). And its scans are fast — scanning over 800,000 files in under 2 hours. And subsequent scans take only a few minutes, thanks to Intego's file caching system that ignores already-scanned files (Norton uses the same technology to skip over previously scanned files).
Intego has a lot of pretty cool features — I particularly like how you can connect an external drive or an iOS device to your Mac and run an antivirus scan of it with Intego's virus scanner. Because Intego doesn't offer internet security protection for mobile, this saves you from needing to get multiple antivirus packages to protect your iOS devices — but if you want to do more than run antivirus scans on iOS, you'll still need to get another antivirus program.
Intego has a few package options. The Mac Internet Security X9 plan only has real-time malware protection and a firewall, but the excellent Mac Premium Bundle X9 bundle comes with all of Intego's best features, including disk optimization tools and parental controls. Starting at $19.99 / year, Intego is a bit more expensive than the competitors, but then again, most competitors offer very basic programs for Mac users (typically only malware scanners).
Intego also has a Windows product, Antivirus for Windows, but it's just a simple virus scanner and not full-suite security software like Intego's Mac products. If you need a Windows antivirus, any of the other ones on this list are better choices.
Bottom Line:
Intego's excellent protection against Mac-based malware makes it the best antivirus for macOS in 2023. It greatly enhances and improves upon Apple's already built-in security and device optimization tools, and it comes at a great price. And there's a 30-day no-risk money-back guarantee, so you'll be able to see if it offers the best protection for you.
4. TotalAV — Easiest Antivirus Software to Use
TotalAV has an excellent antivirus scanner and a couple of really good extras, all inside a very intuitive dashboard — making TotalAV a particularly great choice for beginner and non-technical users.
TotalAV's antivirus scanner — largely powered by Avira's virus protection technology — is fast, reliable, and has near-perfect malware detection rates. The scanner caught 99% of all of my test malware, from viruses and trojans to ransomware, missing only a couple of tricky files (which Norton and Bitdefender managed to catch).
TotalAV also provides a full range of extra internet security features, like:
Phishing protection.
Performance optimization.
VPN.
Password manager.
Most of TotalAV's features are very good, except for the password manager, which I think needs a lot of improvement — if you want a good password manager bundled with an antivirus, I recommend Norton or Avira.
On the other hand, I particularly like TotalAV's performance optimizer — during my tests, it cleaned up more space on my computer than most other competitors. I also like TotalAV's VPN — it's secure, works with popular streaming sites, and maintains pretty fast speeds across all servers (which is why it ranks as one of the best antivirus-bundled VPNs on the market).
TotalAV Antivirus Pro is a good entry-level package for users looking to protect up to 3 devices, and it costs $29.00 / year. However, TotalAV Internet Security is a much better value — it adds the VPN and coverage for up to 5 devices, for $39.00 / year. TotalAV Total Security adds a password manager, ad blocker, and protection for up to 6 devices for $49.00 / year.
Bottom Line:
TotalAV has a powerful antivirus engine and a good range of features inside a user-friendly dashboard — I recommend TotalAV for first-time users just needing something safe, secure, and easy to use. TotalAV's packages all have a wide range of features, and they're all designed for maximum ease of use. And all TotalAV purchases have a 30-day money-back guarantee.
5. McAfee Total Protection — Best for Online Security (+ Great for Families)
McAfee Total Protection has almost every internet security feature you'll ever need — malware protection, anti-phishing protection, a password manager, a VPN, and encrypted storage.
Its excellent virus protection abilities alone make Total Protection a great product — scoring a perfect 100% detection rate against all of the malware samples during my series of tests. McAfee detected, blocked, and removed both simple and advanced threats, including viruses, trojans, spyware, keyloggers, and rootkits.
But unlike Norton and Bitdefender, McAfee slowed down my computer a bit during a full system scan — while I was able to browse the internet, use Microsoft Office, and watch videos on YouTube (but there was some buffering), I couldn't play CPU-intensive games as my screen kept freezing during gameplay.
McAfee's anti-phishing protection is excellent, preventing me from accessing known phishing and malicious sites. It identified the vast majority of risky sites, outperforming both built-in protections from browsers like Chrome and Firefox and web protection from most competing antiviruses.
I'm also a huge fan of McAfee's Wi-Fi protections. This provides an easy-to-read map of all devices on your home Wi-Fi network, giving you total control over your online security and allowing you to lock out intruders.
McAfee's parental controls are also some of the best on the market — in addition to blocking inappropriate and unwanted content and apps, they also come with advanced location tracking, which allows you to track your child's device with almost perfect accuracy (this feature works much better than Google or Apple's tools for locating devices).
McAfee Total Protection Basic ($84.99 / year) covers just 1 device and is pretty expensive when compared to similar plans from Norton or Bitdefender, so I don't recommend it. However, the Plus plan ($49.99 / year) with coverage for up to 5 devices or the Premium package ($54.99 / year) with parental controls and coverage for up to 10 devices offer an excellent value. What's more, McAfee offers amazing discounts on its 2-year plans for multiple devices, making it one of the best long-term deals out there.
Bottom Line:
McAfee Total Protection offers an impressive range of internet security protection for all computers and mobiles. McAfee's "My Home Network" feature is exceptionally good, offering centralized security control over every device on your network, and its parental controls are some of the best on the market. This makes McAfee Total Protection particularly great for families looking to keep a highly secure Wi-Fi network and improve their children's safety both online and offline. All Total Protection packages include a commitment-free 30-day money-back guarantee.
6. Avira Prime — Excellent Antivirus Scanner + System Optimization
Avira has one of the strongest and most robust antivirus engines on the market — it consistently earns high scores during independent testing (and scored a 100% detection rate during all of my tests), and it's so good that Avira's anti-malware technology has been licensed out to several competitors, including TotalAV. And since Avira's antivirus engine operates entirely in the cloud, it won't slow down your devices like many other competitors that download bulky software packages to your system.
Avira Prime also comes with a lot of really good features, such as:
Real-time malware protection.
Advanced ransomware protection.
Privacy optimization.
System optimization.
VPN.
Password manager.
Premium apps for Android and iOS.
While many antivirus products include tune-up tools designed to help your device run smoothly and free up hard drive space, I think Avira'ssystem optimization tools are some of the best on the market — they include:
Startup optimizer. Saved a full 2 minutes from my PC's start time!
Game booster. Automatically allocates system resources and stops background processes to improve system performance.
Junk file cleaner. Removes duplicates, unused files, and some cached files.
Avira Prime is a particularly good antivirus if you have an old or slow PC that's often low on hard disk space. Avira's system optimization tools had my old Windows 7 computer running like new — in fact, it almost seemed faster than my new Windows 10 PC!
At $59.99 / year, Avira Prime is a good value, but it's pricier than some top-rated antivirus packages. Avira does have cheaper plans, including Internet Security ($45.99 / year), but Prime is the only package that includes advanced system optimization, the VPN, and mobile apps.
If Avira sounds like a good antivirus, but you don't want to spend any money right now, Avira's free version is the best free antivirus software on the market — coming with free real-time protection, free ransomware protection, and even a free version of Avira's VPN.
Bottom Line:
Avira's cloud-based scanner and excellent system optimization tools make it the most lightweight security suite on my list. Avira's Prime package also has a VPN, password manager, and coverage for up to 5 devices across all operating systems. You can try out Avira risk-free with a 60-day money-back guarantee.
We currently have no evidence to suggest that Moscow-based Kaspersky is a threat to users.
Kaspersky Internet Security takes Kaspersky's well-known antivirus protection and adds some impressive bonus features that will help keep you safe online.
Kaspersky's antivirus engine consistently delivers some of the best results in the industry against all types of malware — the program was 100% effective in all of my anti-malware testing.
Kaspersky also includes a good variety of cybersecurity features, such as:
Anti-phishing protections.
Safe Money secure browser.
VPN (200 MB/daily)
Webcam protection.
I really like Kaspersky's Safe Money feature — the program detects when you're about to make a payment online or access a banking website, offering to launch a safe, sandboxed browser window that's impenetrable to malware and spyware. While I'm a fan of Safe Money, I slightly prefer Bitdefender's secure browser, Safepay, which loads much faster than Kaspersky's. Kaspersky also lets you use a virtual keyboard when handling online payments to avoid keyloggers.
In my opinion, Internet Securityis Kaspersky's best-value plan, providing malware scanning, web protections, and the Safe Money secure browser for up to 5 users, for $23.99 / year — this is a good deal, but it's still slightly more expensive than some higher-ranked competitors. However, parents will want to check out Kaspersky Total Security,which provides some of the best parental controls on the market for up to 10 PCs, Macs, Androids, and iOS devices, for $29.99 / year.
Bottom Line:
Kaspersky offers a well-designed antivirus package with a good anti-malware scanner and useful extras like a secure browser for online finances. Parents should consider upgrading to Kaspersky's premium Total Security plan which adds excellent parental controls. All of Kaspersky's plans have a 30-day money-back guarantee.
8. Panda Dome — Best for Flexible Pricing
Panda offers its advanced virus scanner and easy-to-use interface across 5 different pricing plans — I love that Panda provides its excellent security solution to everyone, regardless of budget.
During testing, Panda's malware scanner performed well (95% malware detection rate and 100% ransomware detection rate), and I also liked most of the additional features. One Panda extra I really like is the Rescue Kit, which is a bootable version of Panda that can be operated from a thumb drive (in case your computer gets heavily infected by malware).
Panda's flexible pricing options include:
Free. Includes real-time virus protection for Windows and an app scanner for Android, plus a Rescue Kit and a VPN (limited to 1 server and 150 MB per day).
Essential ($23.99 / year). Adds Android and macOS real-time malware protection, a Windows firewall, and Wi-Fi protection.
Advanced ($28.49 / year). Adds parental controls for Windows, protection against ransomware, and safe browsing.
Complete ($42.99 / year). Adds a password manager, device optimization tools, and a file encrypter and shredder.
Premium ($66.99 / year). Adds unlimited VPN access, an update manager, and 24/7 priority technical support.
All of Panda's plans offer a good value. Even the free plan is pretty good, offering real-time virus protection — something that many free antivirus products lack.
All of Panda's features are great, but I was pretty disappointed with Panda's VPN — it didn't perform well in speed tests, and the unlimited VPN is only available on the most expensive plan. If you're looking for a VPN included in an antivirus package, I'd recommend Bitdefender or TotalAV.
Bottom Line:
If you want a simple free malware scanner with real-time protection or a full-featured internet security suite, Panda has an option for you. Panda comes with lots of extras, including advanced ransomware protection, a Rescue Kit for saving malware-infected PCs, a password manager, parental controls, and a file encrypter and shredder. And all of Panda's premium plans are backed by a 30-day money-back guarantee.
9. Trend Micro — Best Web Browser Security Extension
Trend Micro has a decent anti-malware engine as well as an excellent web browser extension that monitors security risks, blocks online scams, and checks websites for unsafe content.
Trend Micro's antivirus scanner scored pretty well in my testing, catching the majority of viruses, trojans, ransomware, and spyware on my system, though it didn't score as well as top competitors like Norton and Bitdefender.
However, Trend Micro's web browser extension really impressed me — during my tests, it detected scam links, unsafe content, malicious code, and even misinformation. It also blocked ads and scanned my browsing history for any dangerous sites I may have visited accidentally.
While web browsers such as Chrome and Firefox integrate some phishing protection, Trend Micro's browser extension detected more phishing websites in my testing than Chrome, Firefox, and Safari.
Trend Micro also offers a WhatsApp and Messenger service, where users can send a suspicious message, links, or even a screenshot to Trend Micro to assess for any threats.
Trend Micro Antivirus + Security protects 1 Windows device with malware protection, advanced ransomware protection, and a secure browser for online finances. Trend Micro Internet Securityprotects up to 3 devices (PC only) and adds device optimization tools, social networking protection, and parental controls. Trend Micro Maximum Security protects up to 5 devices (including Windows, Android, Mac, iOS, and Chromebook) and adds a password manager. Trend Micro's plans start at $19.95 / year.
Bottom Line:
Trend Micro offers a strong set of malware and internet security features for Windows, Mac, Android, iOS, and Chromebook users. It's particularly good at web protection, and its browser extension will help you avoid malicious websites, scam links, and detect suspicious content. All Trend Micro plans are backed by a 30-day money-back guarantee.
10. BullGuard — Best Antivirus for High-Powered Protection (Good for Gamers)
BullGuard offers powerful anti-malware protection, along with many additional features — including an excellent gamer booster, a customizable firewall, a performance optimizer, intuitive parental controls, and identity theft protections.
BullGuard's antivirus engine scored very well in all of my recent tests — detecting every single piece of malware I placed on my computer. I also think BullGuard has one of the best phishing protections around, scoring perfect results when I tested it against hundreds of fake websites.
One BullGuard feature I really like is Game Booster — it frees up system resources to enhance CPU performance during gaming. During my tests, Game Booster increased my frame rate and decreased my load times while playing high-performance games like Destiny 2: Beyond Light and Apex Legends. While I was impressed with BullGuard's Game Booster, I prefer Norton's gaming antivirus that provides slightly better frame rates than BullGuard.
I also like BullGuard's identity theft protections, which provide live credit monitoring and identity theft insurance to users in the US, Canada, and much of Western Europe (Norton and TotalAV only protect US users with their identity theft protections).
On the other hand, I'm not a big fan of BullGuard's parental controls, and I don't like that the company doesn't include a VPN as part of its antivirus packages, like Norton and McAfee do.
BullGuard Antivirus includes malware and phishing protection, game booster, and coverage for 1 device. BullGuard Internet Security adds multi-device coverage, performance optimization, and parental controls. BullGuard Premium Protection also includes a home network scanner and identity theft protection. BullGuard's plans are a good mid-price choice for both casual users and avid gamers, with plans starting at $9.99 / year.
Bottom Line:
BullGuard provides a good malware scanner, lots of added features, and a specialized game booster that improves performance for PC gamers. Users looking for extras like identity theft protection and coverage for up to 10 devices can download BullGuard Premium Protection, while gamers looking for a simple antivirus for 3 devices should check out BullGuard Internet Security. All of BullGuard's plans include the game booster and come with a 30-day money-back guarantee.
Bonus. Malwarebytes — Minimalistic Antivirus (with Good Web Protections)
Malwarebytes is a simplistic, easy-to-use antivirus that offers good virus protection for all operating systems and devices. During my tests, Malwarebytes's advanced malware scanner detected around 90% of my test malware, which is pretty good (but not as good as top competitors like Norton or Bitdefender).
Malwarebytes also comes with excellent web protections, which successfully identified and blocked most of the phishing sites I tried visiting during testing. And Malwarebytes also offers a VPN with unlimited data, servers in 30 countries, and decent speeds. However, Malwarebytes's VPN isn't a good choice for streaming or torrenting (if you're looking for a good VPN to access streaming sites and torrent files, I recommend ExpressVPN).
Unfortunately, Malwarebytes doesn't have any additional features that the other antiviruses on this list offer (like a firewall, PC optimization tools, parental controls, etc.). While I'd like to see Malwarebytes add some of these extra features, I still think it's a pretty good choice for users looking for a minimalistic antivirus program that they can install and forget about. Malwarebytes starts at $39.99 / year.
Bottom Line:
Malwarebytes offers a good malware scanner, excellent web protections, and a decent VPN, but not much else. While Malwarebytes lacks a lot of the features I'd like to see in a premium antivirus in 2023, it's still an overall good choice for users looking for a simple, no-frills antivirus. Malwarebytes comes with a generous 60-day money-back guarantee.
Bonus. MacKeeper — Intuitive & Feature-Rich Antivirus for Mac
MacKeeper is one of the rare antiviruses specifically designed for Mac — and it comes with good malware protection, a range of security and privacy features that build upon Apple's native protections, and a very intuitive macOS app.
In my testing, MacKeeper detected more than 99% of Mac-specific malware files, which is similar to the best antiviruses for Mac, including Intego and McAfee. And its Mac cleanup and optimization tools removed around 3.5 GB of junk and duplicate files from my MacBook Pro (I also really like how MacKeeper also offers the option to delete unwanted email attachments, which is something I haven't seen in any other antivirus).
MacKeeper's VPN is also really good — secure, fast, and able to access streaming sites like Netflix. The only thing I dislike about the VPN is the lack of transparency regarding the no-logs policy, so I'd like to see MacKeeper provide clearer information on how it manages user data.
On the other hand, unlike almost all top competitors, MacKeeper is missing anti-phishing protection, which I consider to be a crucial security feature for an antivirus in 2023. It also doesn't have a firewall or parental controls, both of which are included with Intego.
MacKeeper offers several plans that start at $10.95 / month. The plans are all the same, and the only difference between them is in the length of the subscription and the number of Mac computers covered (1-3).
Bottom Line:
MacKeeper is a really good Mac-only antivirus — it has near-perfect malware detection rates, it includes excellent system cleanup tools, and it offers a secure and fast VPN with unlimited data. However, it's missing anti-phishing protection, a firewall, and parental controls. MacKeeper offers several paid plans and backs all purchases with a 14-day money-back guarantee.
Comparison of the Best Antiviruses of 2023
| | | | | | | | | | | | |
| --- | --- | --- | --- | --- | --- | --- | --- | --- | --- | --- | --- |
| Antivirus | Starting Price | Malware Detection Rate | Firewall | VPN | Password Manager | Parental Controls | Extra Features | Supported Operating Systems | Number of devices | Free Version | Money-Back Guarantee |
| 1.?Norton | $19.99 / year | 100% | ✅ | Unlimited data | ✅ | ✅ | Webcam protection, dark web monitoring, cloud storage | Windows, Mac, iOS, Android, Chromebook | Up to 5 | ❌ | 60-days |
| 2.?Bitdefender | $23.99 / year | 100% | ✅ | Unlimited data (with Bitdefender Premium Security) | ✅ | ✅ | System optimizer, webcam and microphone protection, ransomware remediation | Windows, Mac, iOS, Android | Up to 10 (with Bitdefender Premium Security) | ❌ | 30-days |
| 3.?Intego | $19.99 / year | 100% | ✅ | ❌ | ❌ | ✅ | Mac optimization and cleaning tools, Mac backup options | Mac, Windows | Up to 5 | ❌ | 30-days |
| 4. TotalAV | $19.00 / year | 99% | ✅ | Unlimited (with TotalAV Internet Security) | ✅ | ❌ | Performance optimization, ad blocker | Windows, Mac, iOS, Android | Up to 6 | ✅ | 30-days |
| 5. McAfee | $49.99 / year | 100% | ✅ | Unlimited data (with automatic subscription renewals) | ✅ | ✅ | Wi-Fi protection, identity theft protection | Windows, Mac, iOS, Android | Up to 10 | ❌ | 30-days |
| 6. Avira | $45.99 / year | 100% | ❌ | Unlimited data (with Avira Prime) | ✅ | ❌ | System optimization tools, | Windows, Mac, iOS, Android | Up to 5 | ✅ | 60-days |
| 7. Kaspersky | $17.99 / year | 100% | ✅ | 300 MB/day | ✅ | ✅ | Webcam protection, secure browser | Windows, Mac, iOS, Android | Up to 10 | ✅ | 30-days (USA) and 14-days (UK) |
| 8. Panda | $23.99 / year | 95% | ✅ | Unlimited (with Panda Dome Premium) | ✅ | ✅ | Wi-Fi protection, file encryption and shredding, update manager | Windows, Mac, iOS, Android | You can cover as many devices as you want | ✅ | 30-days |
| 9. Trend Micro | $19.95 / year | 97% | ❌ | ❌ | ✅ | ✅ | Secure browser, social networking protection, device optimization | Windows, Mac, iOS, Android, Chromebook | Up to 5 devices | ❌ | 30-days |
| 10. BullGuard | $9.99 / year | 100% | ✅ | ❌ (available as a separate purchase) | ❌ | ✅ | Game booster, identity theft protection | Windows, Mac, Android | Up to 10 | ❌ | 30-days |
| Bonus. Malwarebytes | $39.99 / year | 95% | ❌ | Unlimited (with Malwarebytes Premium + Privacy) | ❌ | ❌ | None | Windows, Mac, iOS, Android | Up to 5 | ✅ | 60-days |
| Bonus. MacKeeper | $10.95 / month | 99% | ❌ | Unlimited | ❌ | ❌ | Mac cleanup and optimization tools | Mac | Up to 3 | ❌ | 14-days |
How I Rated the Best Antivirus Software of 2023
Strong malware protection. I only recommend products that have proven to protect against the most advanced malware threats — not only viruses, but also spyware, rootkits, ransomware, and anything else that could cause me or my devices harm. I personally conducted dozens of malware tests, stress-tests, and CPU performance tests to make sure that these products can provide rock-solid protection against all viruses, malware, and other dangerous internet security threats.
No (or minimum) false positives. While no antivirus software is 100% immune to false positives, some programs raise fewer false positives than others — I still think it's better for an antivirus to raise false positives than to miss real malware, but constantly getting false alerts can be pretty annoying. The antiviruses on this list returned zero or very few false positives during all tests.
High-quality features. Most antivirus brands offer additional internet security features in their paid antivirus packages. But a lot of times, these extras are just flashy additions that will weigh your computer down and affect your device's performance (not to mention increase the price). I personally tested each of the features for each of the products on this list to guarantee that each antivirus's features are genuinely useful and effective, not just expensive, flashy extras.
Speed and efficiency. The best antiviruses are lightweight and run smoothly — even on older or slower computers — across all of the software's intended operating systems. I personally tested and measured how quick and efficient each antivirus on this list performed against all the other antiviruses on the market.
Multi-platform support. The top antiviruses are compatible with all operating systems, including popular ones like Windows, macOS, Android, and iOS. While not all of my top choices support all platforms (for example, Intego is exclusively designed for Mac), most of the antiviruses I recommend work flawlessly across all operating systems.
Easy-to-use. Whether you're an amateur or an expert, you need virus protection for your computers, your phones, and your tablets. But if the software is so technical that you need to be an IT expert to stay protected, then most users will get too frustrated to even receive basic protection. I personally tested each antivirus software here to make sure that pretty much anyone will be able to set it up easily and use it properly.
Good customer support. It's important to have access to multiple customer support channels in case you need help with your antivirus software. The brands on this list offer a wide range of customer support options, including live chat, email support, knowledge bases, FAQs, and forums. I reached out to each company's customer support team, browsed their knowledge bases, and posted questions on their forums, and I was satisfied with the way they handled my inquiries and resolved my issues.
Good value. Antivirus software can be a big investment. I considered all relevant factors such as web and browsing protection features, how many devices are covered, and whether or not there's a free trial or money-back guarantee. I personally feel that all of these top antiviruses provide great value.
How to Choose the Best Antivirus for Your Operating System
All of the antiviruses on this list provide strong malware protection and a good range of additional cybersecurity protections, but not all of them are great for all operating systems. For example, an antivirus that works perfectly on Windows may have a limited macOS version, or it may provide subpar performance on mobile.
After stress-testing all of the programs on this list on all of the most popular operating systems, I can honestly recommend Norton as the best overall antivirus in 2023. In addition to having perfect malware detection rates and a comprehensive set of internet security tools, Norton provides well-designed, intuitive apps for Windows, Android, Mac, and iOS. While it doesn't have an app for Chrome OS, its Android app also works on Chromebooks (and it's our #1 choice for Chromebook protection).
That said, you may also wish to take a look at our curated lists of the best antiviruses for different operating systems and devices below:
Best antiviruses for Windows. Most antivirus brands have the best protections for Windows devices, so choosing the best Windows antivirus can be difficult. But after extensive research, testing, and comparing, we recommend Norton as the top pick for Windows 8, 10, and 11.
Best antiviruses for Mac. Unfortunately, because most antiviruses focus on Windows, a lot of them provide only bare-bones versions of their Windows software for Mac users. However, there are several really good macOS antiviruses that provide good malware protection, improve upon Apple's built-in protections, and are easy to use on Mac devices. Our top choice for macOS is Intego.
Best antiviruses for Android. Many Android antiviruses aren't good enough to fully protect your device from the latest internet threats, but there are a handful of apps that provide excellent malware and web protection, as well as extras that can further secure your online activities. We recommend Norton or Bitdefender as the top Android antiviruses.
Best antiviruses for iOS. While it's true that iOS devices can't get viruses, they are vulnerable to a wide range of online threats, including phishing scams, spyware and adware, and identity theft. The best iOS antiviruses can keep your device and data safe from all of these threats. Our #1 antivirus for iOS is Norton.
Why We Still Recommend Kaspersky
Following the Russian invasion of Ukraine in February 2022, Germany's Federal Office for Information Security (BSI) has warned companies against using Kaspersky antivirus products due to the company's possible ties to the Russian government. This was followed by the US Federal Communications Commission's decision to add Kaspersky to its list of national security threats.
However, at this point, there is no evidence to suggest that Kaspersky is usafe.
In 2017, Kaspersky started its Global Transparency Initiative — it moved its data storage centers to Switzerland, opened Transparency Centers in Switzerland, Spain, Canada, Brazil, and Malaysia where its source code and software updates are continually assessed, and passed the Service Organization Control for Service Organizations (SOC 2) Type 1 audit.
What's more, Kaspersky has throughout the years exposed many cases of cyber espionage, including those perpetrated by both Russia and the US, and its researchers are among the most well-respected in the industry.
Keeping all of this in mind, we have no reason to think that Kaspersky is now a threat to users. But if you're worried about Kaspersky putting your online security at risk, there are many other alternatives to choose from, including Norton or Bitdefender.
Top Brands That Didn't Make the Cut:
Avast/AVG. Avast (who also owns AVG) has been credibly accused of tracking and selling user data for profit. Because of this, we no longer recommend any Avast product on this site.
ESET. ESET makes great contributions to the field of cybersecurity. Unfortunately, its current home antivirus product is not user-friendly enough for me to put on this list.
Webroot. Webroot is a lightweight program with a good malware scanner and an excellent password manager, but its ransomware protection isn't great, its system optimization tools need improvement, and it's missing most of the extras I want to see in premium antivirus in 2023.
Sophos. Sophos is good at detecting all types of malware, its apps are very easy to use, and it has remote management for up to 10 devices. However, I don't like its additional features, and I think the brands that made it to my list offer an overall better value.
Comodo. Comodo is a free antivirus with decent malware removal rates, but its cross-platform antivirus product currently has too many bugs, and certain features don't work properly.
Best Antivirus Software for 2023 — Frequently Asked Questions
How does an antivirus work?
Antivirus software scans your device for any harmful files. These harmful files are known as viruses or malware — and they include a wide range of different threats, like trojans, worms, spyware, adware, keyloggers, cryptojackers, rootkits, and more. In most cases, malware is designed to damage your device or gain access to your sensitive data for financial gain — or both.
Antivirus programs use malware databases to see if the code of any of your scanned files matches the code of known malware in the database. It also checks for files that are similar to the ones in the database. Advanced programs like Norton and Bitdefender also use machine learning to detect malware based on their behavior. This is how antivirus software is able to detect new or emerging malware.
In addition to providing an on-demand malware scanner that detects and removes malware that has already infected your system, antivirus software also includes real-time protection that actively scans the programs that are running in real-time. Real-time protection is therefore able to block malware BEFORE it can infect your device.
Antiviruses can sometimes flag safe files as unsafe. These are known as false positives. If this happens, all you have to do is whitelist the program, and your antivirus will allow it to run. Whitelisting files is easy, but you should only do it if you are certain that a file is 100% safe.
What's the best antivirus software for Windows 10?
I recommend Norton 360 as the best antivirus software for most Windows 10 users. It provides the best antivirus protection according to my tests, and it includes some excellent extra features — phishing protection, Wi-Fi protection, a password manager, a firewall, a VPN, and a lot more.
But all of the antiviruses on this list will work for all Windows 10 users (and many even work on older PCs that run on Windows 7 and Windows XP).
For Windows users looking for a free product that's better than Microsoft's built-in Windows Defender antivirus, I'd recommend Avira Free Security for Windows (scoring as the top choice for 2023's best free antivirus software).
Do I really need an antivirus in 2023?
If you're using the internet, you need to stay protected against online threats. The good news is that you're probably already using an antivirus — if you're on Windows, Mac, or mobile OS, your devices already have antivirus protection. And these built-in antiviruses are not bad. But they do leave a lot of holes in your cybersecurity.
The top antivirus packages all offer advanced protections — full-suite anti-malware engines (including phishing protection, ransomware protection, webcam protection, and Wi-Fi protection), security enhancements (including customizable firewalls, parental controls, and device optimization) and extra features (like password managers, file shredders, and VPNs. Norton 360 and Bitdefender Total Security both have all of these things and more.
So the question of buying an antivirus isn't so much about if you need it — because you do — but it's more about what level of protection you want to have.
Is it worth paying for antivirus software?
Yes. While free antivirus software, including Windows Defender that's built into all PCs, has greatly improved over the years, it still lacks many protections necessary for complete online security in 2023.
For example, most free antiviruses lack real-time protection, which prevents malware from installing on your device while you're using your computer. Free products also lock some of their most useful features behind a paywall, such as ransomware protection, web protection, or virtual private networks (VPNs).
The best paid antiviruses, on the other hand, include all of these features, plus many other extras (like password managers, parental controls, and system optimization tools). Premium antiviruses also include multi-device coverage across all major operating systems so you can protect all of the devices in your household.
How much does a good antivirus cost?
A decent antivirus doesn't cost much at all, especially considering the protection one offers.
For example, Norton, our top-rated antivirus, starts at just $19.99 / year. You can also pay a little extra to upgrade your plan to cover all of your devices and to access more features, such as dark web monitoring, a VPN, and identity theft protections.
However, some antivirus products are far too expensive and don't provide good-quality features, so it's always best to look for antiviruses that offer a good value for the price.
What is the cheapest antivirus software?
Bitdefender is one of the cheapest antiviruses on the market, starting at just $23.99 / year, and it also offers some of the best security features around.
However, most top antivirus brands regularly run special promotional offers, significantly reducing their price per subscription (for example, Norton is currently offering a 52% discount), so its plans start at just $19.99 / year).
It's worth noting that some cheap (and free) antiviruses don't offer a decent level of protection, so while you may be saving money, you could put your devices at risk. That's why you should only choose a trusted low-cost antivirus that offers excellent security protections.
What's the best antivirus software for Mac?
I recommend Intego as the best antivirus for Mac. It's designed exclusively for macOS, and it performed exceptionally well in my tests. It's got a lot of cool features like real-time protection and a customizable network firewall.
That said, most of the antivirus products on this list have highly capable Mac applications as well. And they all run without any issue, even though there may be certain conditions.
For example, Norton 360 is a great choice for Mac users, but certain features (such as Cloud Backup and Parental Control) are limited on Mac due to Apple's restrictions.
How do I choose the best antivirus software for me?
Choosing the right antivirus software package can be challenging — there are so many choices, and the most expensive products don't always offer the best protection.
Here's what you should do to help you find the right antivirus product:
Decide what features you need. Basic antivirus protection is essential, but other internet security features are also important. If you use public Wi-Fi networks, you should choose a product that includes a VPN. If you have kids, you should find an antivirus with parental controls. The more comprehensive products on this list, such as Norton 360, provide these advanced features (and a lot more).
Consider which and how many devices you need to protect. You might have more than one device that requires antivirus protection. All the products on this list offer plans with multiple licenses — for example, you can use the top McAfee plan on up to 10 devices, including smartphones. While most of my top choices also offer top-quality apps for all major operating systems, including Windows, macOS, Android, and iOS, some antiviruses don't have mobile apps — for example, BullGuard doesn't provide an iPhone app, but it's good for PC gamers.
Take advantage of a free trial/money-back guarantee. There are several brands on this list that offer a no-commitment free trial. For example, your first month using Panda is totally free. And almost every other brand offers a "no questions asked" money-back guarantee — for example, TotalAV offers a 30-day refund period, and Norton's refund period is a generous 60 days.
Test out the software. Spend some time testing the product you've chosen. If you're not happy, reach out to customer support. Or simply get a refund — these brands have seriously good reputations to maintain, and they will 100% honor any valid refund request. You could conceivably test every product on this list — at no expense whatsoever — before settling on the right one.
Will an antivirus slow down my device?
Antivirus software may slow down your device — but system slowdown usually happens only during a full system scan. However, the best antivirus programs run quickly and smoothly even during full scans, allowing you to uninterruptedly use your device.
My top choices, Norton and Bitdefender, had zero impact on my device's performance during testing — I could stream video, play games, work online, and make video calls while they were running in the background. They caused only minor slowdown during full system scans, but this was barely noticeable, and I could still engage in all of the above-mentioned activities without any problems.
Additionally, some of my top choices — including TotalAV and Avira — have excellent system optimization tools that will help clean and speed up your device. And some brands even include game boosters (I recommend Norton for gamers), which enable you to play high-performance games without any lag.
If you liked this article, please subscribe to our reddit community to discuss it. You can also find us on Twitter and Facebook.