Natural referencing is a rigorous process that involves discipline, perseverance and a medium and long-term strategic vision. The implementation of an effective SEO strategy is essential to attract qualified traffic, generate business opportunities and increase your turnover.
Search engines drive 300% more traffic to sites than social media. (Source – 67 SEO figures)
93% of online experiences always start with a search engine. (Source – 67 SEO figures)
Presence in the first results, especially on Google, is therefore a key issue for companies.
In this article we will show you how to put in place an effective SEO strategy in order to position yourself in a sustainable way in the results of search engines.
In this article dedicated to SEO strategy, we will see the following points:
What is an effective SEO strategy?
Why do you need an SEO strategy?
1. Perform an SEO audit
2. Identify your SEO goals
3. Define your target audience: Who do you want to attract?
4. Do an SEO competitive analysis
5. Analyze content gaps
6. Analyze Inbound Link Gaps
7. Establish an editorial calendar
8. Provide the best user experience (UX)
9. Track your progress and measure results
Conclusion
What is SEO?
Google's algorithms are constantly evolving, yet and without wanting to oversimplify, natural referencing is based on 3 major points:
technical SEO
content marketing
quality netlinking (external links and internal networking).
Natural referencing or SEO (Search Engine Optimization) is a set of techniques aimed at optimizing the visibility of a web page in the results of search results.
In other words, the positioning of a site is considered good when it is referenced on the first page or in the first positions of the natural results on keywords corresponding to its theme.
What is an effective SEO strategy?
According to Hubspot, "an SEO strategy is the process of organizing website content into themes. This helps search engines understand a user's intent when performing a search. 
At DigiDux, we believe that SEO, like other marketing levers, must be part of a "ROI" logic. An effective SEO strategy must optimize your SEO while always keeping in mind the profitability of your investments . And therefore answer the following questions:
How to get your website in the top search engine results?
How could SEO help your business grow?
In summary : A SEO strategy is an action plan that allows you to optimize all search engine criteria over time to position your site in the first pages of natural results, keeping profitability in mind. of your investments.
Why do you need an SEO strategy?
Whether you are b2b or e-commerce, an SEO strategy allows you to cover major optimizations for the pages of your site:
content optimization (On-Site SEO, keywords, blog posts, etc.)
technical and performance optimizations
reputation optimization (Off-Site SEO, domain authority )
with the aim of:
improve the positioning of your e-commerce or b2b site sustainably
attract qualified traffic from potential customers
offer the best user experience (responsive design, page loading speed, etc.)
capture more business opportunities
contribute to increasing your turnover
get the best possible return on investment
Before you begin, review the current state of your web presence
Having your site positioned at the top of the Google results pages is good, but converting visitors to your site and generating customers is better!
This is why careful consideration of your website and your digital presence is important. This can condition the success (or failure) of your SEO strategy. For example, poor branding (lots of negative reviews) could negatively affect all SEO efforts. 
Here are some questions to ask yourself before you start the SEO process:
Is traffic really the problem?
Would more traffic increase your conversion rate?
What do people think of your website and your business (or products and services)?
1. Perform an SEO audit
The SEO audit or SEO analysis is the first step in optimizing a site for natural referencing.
This audit is crucial for the implementation of an effective SEO strategy. It allows to evaluate the strong points, the weak points, the state of the competition, the profile of backlinks, the axes of improvements, etc.
This is your action plan to reach the top positions on search engines.
The tools you need for an SEO audit
An SEO audit covers several aspects, which is why we recommend using several tools because each of them will cover a very specific element.
control the indexing of your site's web pages (Google Search Console, ahrefs, oncrawl, deep crawl, screaming frog, botify)
search for keywords (Semrush, Ahrefs)
evaluate netlinking (ahrefs, majestic seo, moz)
track the positioning of your keyword list (ahrefs, semrush, monitorank)
analyze UX (user experience, hotjar, click tale)
evaluate the performance of your site (GTMetrix, Google Mobile Test, Google Page Speed)
To keep things simple you can start your SEO audit with these 3 main tools:
Google Analytics
Google Search Console
An audit tool like Semrush or Ahrefs or Screaming Frog, etc.
The essential steps of an SEO audit
Technical seo audit to identify technical problems and solve them.
Keyword audit to validate the relevance of the selected keywords and find new opportunities.
SEO content audit to identify underperforming pages and validate content marketing strategy.
On-Page SEO analysis to properly optimize each page.
The netlinking audit to identify the strengths and weaknesses of the backlinks profile.
UX audit to understand visitor behavior
Auditing the Google suite to ensure the site is properly configured with Google.
Auditing the competition to understand what competitors are doing and improve your SEO strategy.
2. Identify your SEO goals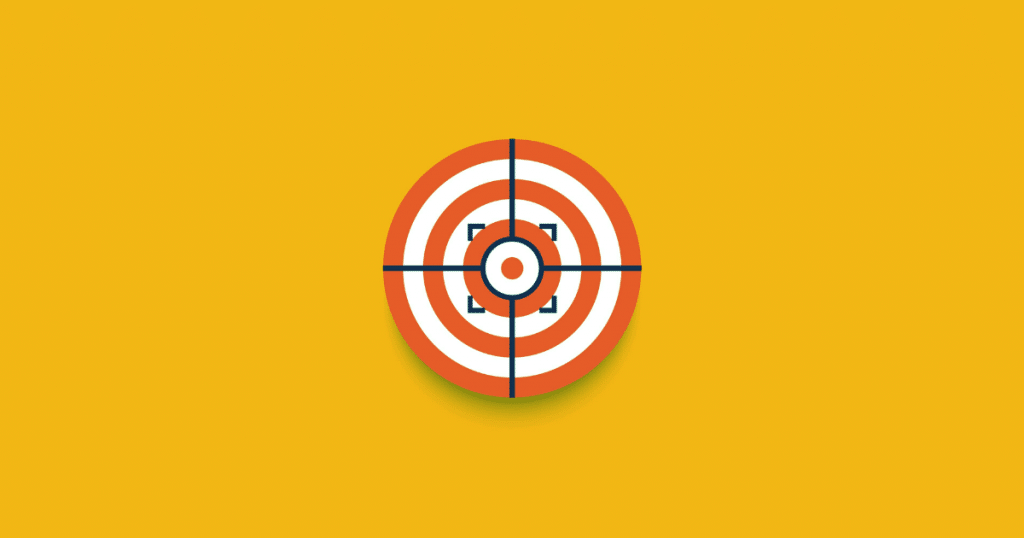 Like any strategy, whether it's inbound marketing, social media or SEO, it's fundamental to have objectives. This allows you to measure the performance of your SEO strategy.
For your SEO strategy to bring real added value, it must be consistent with your company's corporate objectives.
Our advice is to start from corporate objectives, translate them into marketing objectives and finally into SEO objectives.
Example of SEO goals
Improve positions on selected queries by XX% in Y months
Increase the natural traffic of your site by XX% in Y months.
Generate XX leads per month from organic traffic.
Identify new positioning opportunities.
Improve the speed of the site by XX%.
Decrease bounce rate by XX%
Improve conversion rate by XX%
Increase Domain Authority by XX points
Acquire XX quality links every month.
3. Define your target audience: Who do you want to attract?
Before any marketing campaign, you need to define your target audience. The same goes for your SEO strategy. 
With a deep understanding of your customers, you will be able to:
choose the right queries (using keyword metrics )
choose the most relevant sites for your netlinking campaign
test different approaches (value proposition, CTA, etc.)
quickly learn what works and what doesn't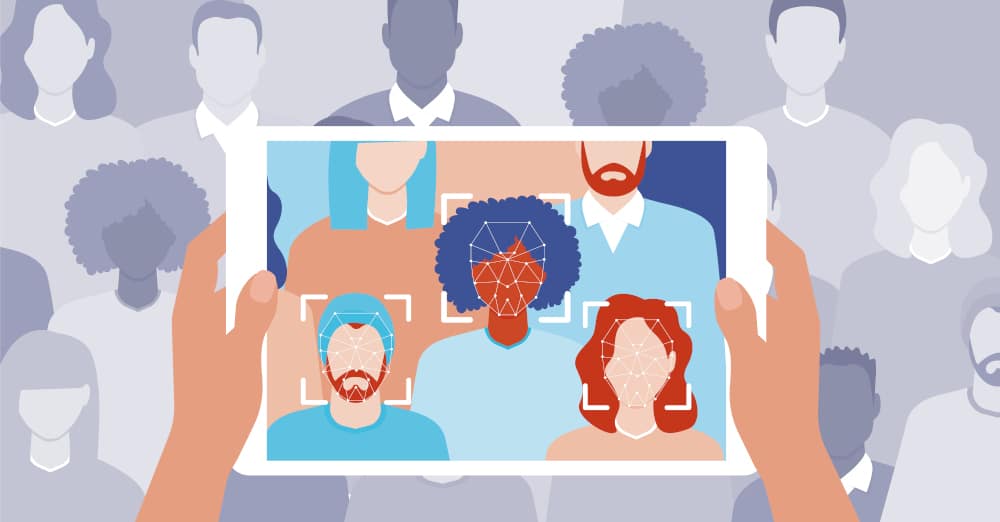 4. Do an SEO competitive analysis
In natural referencing, competitive analysis consists of identifying the elements that work well with your competitors and that you can incorporate into your SEO strategy. 
It usually includes:
analysis of content, keywords and their positions
netlinking and backlink profile analysis
Your competitors are a goldmine of SEO information and this step allows you to:
identify your main competitors, their keyword strategy and their netlinking strategy
identify content that generates qualified traffic
learn what works and what doesn't in your industry.
find the weaknesses of your competitors and take advantage of them.
find the strengths of your competitors and replicate them.
understand which SEO actions will be prioritized in the future.
assess the difficulty of outperforming your competitors in the SERPs.
what keywords should you target?
what topics will you need to cover?
where can you find links?
what do you need to stay ahead of the competition?
The goal here is to take ownership of the most effective elements in your own SEO strategy. Indeed, rather than guessing which keywords to target, which content to create or which links to promote, rather identify what is already working with others.
5. Analyze Content Gap Analysis
Content gap analysis is an important process in an SEO strategy. It is done in two steps:
evaluate existing content on a subject (from your competitors or on your own website)
discover the gaps (what is missing on your site or on a subject) to improve your content and cover the "gap" (the gap)
Concretely by "spying" on your competitors you will:
identify the best content of your competitors,
research the keywords on which their content ranks well
create your own content by improving those of competitors in different ways and providing greater added value,
share your content with a group of like-minded people.
With a better understanding of what makes your competitors rank well, you'll be able to quickly deploy solutions that help you rank on search engines like:
optimization of meta tags (meta title, meta description, etc.)
optimizing your existing content
find new or the right keywords to use for the creation of new content
discover keywords with an interesting search volume
discover long-tail keywords
discover ideas for creating infographics
etc.
6. Analyze inbound link gaps (Link Building Gap Analysis)
The acquisition of links (or back links) is one of the fundamental pillars of natural referencing. It is a powerful lever that has a significant impact on the performance of your SEO strategy. These external links allow you to:
reassure search engines about the quality and reliability of your site
and therefore allow you to reach the first results of search engines.
The backlink gap analysis allows you to get a list of all the external links from your competitors that your site does not have.
This netlinking strategy is very popular because it allows you to obtain backlinks in a simple and effective way.
After selecting your main competitors, you can use an SEO tool (like ahrefs, majestic SEO or SemRush), to analyze their links in detail:
number of links
distribution of anchors
variety of backlink types
etc.
7. Establish an editorial calendar 
Content creation is one of the pillars of a good SEO strategy. Setting up an editorial calendar allows you to ensure that each publication is linked to a search for keywords and not to forget anything:
target audience
targeted keywords
search intent of Internet users
kind of production
supports
diffusion
key dates and frequency of publications
On-Page SEO best practices
8. Provide the best possible user experience on your site 
In general, to please Google, you have to please users. The user experience is therefore part of the SEO criteria and must occupy a central place in an SEO strategy.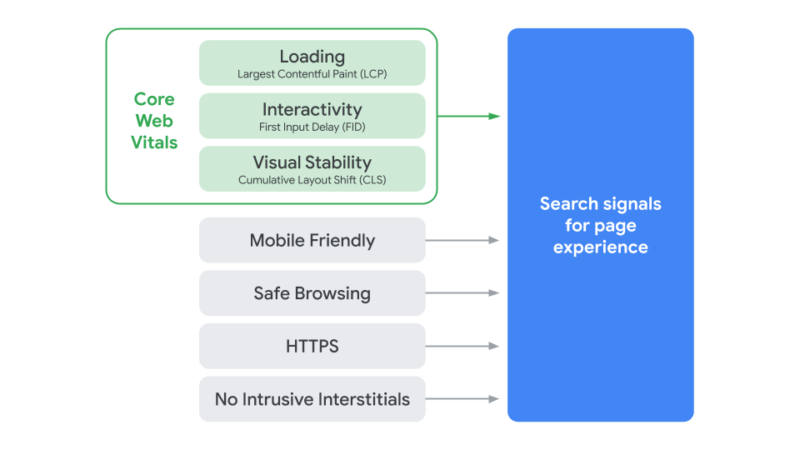 Get ready for the Google Page Experience update
Google Page Experience is an algorithm that examines all indexed pages that puts user experience at the heart of SEO and takes more criteria to rank web pages.
Google Page Experience is therefore a search ranking factor that encompasses all facets of UX calculated through what Google calls signals.
How to improve the UX of your site?
In order to improve the UX of your site, here is a list of actions and questions to ask yourself:
is it easy to contact you?
is the mobile browsing experience enjoyable?
is the loading time of your site optimal?
do users easily understand what you offer?
is your site visually pleasing to visitors?
is your bounce rate too high?
9. Track your progress and measure the results of your SEO strategy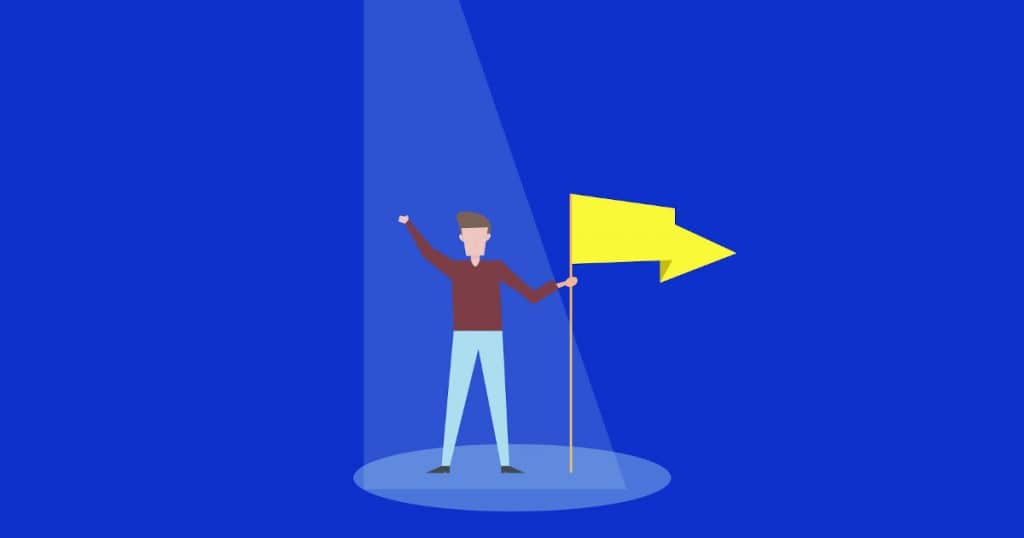 Monitoring and analyzing the macro and micro data of your company's site is essential for good SEO. There's no point in taking the time to work on your SEO strategy if you're not also tracking your progress! In order to optimize your SEO strategy, a periodic and consistent report on the progress made is a necessity.
Here are some SEO performance metrics you can track:
Tracking your positioning
The volume of organic visits and the share of traffic
The average loading time
The bounce rate
The duration of the sessions
The number of pages visited per session
Page indexing
Referring domains and backlinks
Number of leads and customers generated by SEO
Conclusion on the SEO strategy
SEO is an ever-evolving field, with new techniques and tools being created all the time. 
Rather than seeing SEO as a one-time thing to check off your checklist, take it as an integral part of your marketing efforts. By following the previous steps, your SEO strategy will always pay off in the long run.
To summarize in a few questions
What is an SEO strategy?
A natural referencing strategy is an action plan that brings together all the techniques that make it possible to position a website in the first results of search engines.
How to make an SEO strategy?
To develop an SEO strategy, you must:
1. Perform an SEO audit
2. Identify your goals
3. Define your target audience
4. Do a competitive analysis
5. Do keyword research
6. Acquire inbound links
7. Establish a editorial calendar
8. Provide the best possible user experience
9. Track your progress and measure the results achieved
How to get a good natural referencing?
To have a good natural referencing:
Solve technical SEO errors
Acquire quality links
Create high value-added
content Update your old content
Optimize user experience (UX)