The professional network could be likened to a spider's web which extends and offers new possibilities over its ramifications. Today, the web makes it possible to extend one's network well beyond a simple geographical area or one's immediate knowledge.
The benefits of creating a good professional network are numerous. It gives you, from a more personal point of view, the possibility of optimizing professional opportunities in terms of employment or career development.
For your business, you will have the opportunity to develop sources that can be used in the context of informational or competitive intelligence and improve the visibility of your company or your products. Regarding recruitment, which is not always easy to set up, the network gives you a head start in finding the right people.
If it is indisputable that growing your professional network is essential, it is not always an easy exercise to practice. To help you, we have detailed for you 9 ideas in order to put the maximum of chances on your side.
The basics of a good professional network
A professional network will only be of interest if it is adapted to your needs, and if it is maintained on a regular basis. Above all, it is important that it is based on good foundations. For this purpose, your needs must have been defined very precisely.
Depending on your situation and your expectations, you will not have the same needs in terms of professional relations. If you want to develop your network in order to enrich your information monitoring, you will have to settle on a network directly linked to your company or your products.
An effective professional network must be based on targeted relationships. To do this, you can define them according to several criteria:
You have common interests or skills
You are linked by membership rules either to a group, to a community, to origins…
You have established a common trust and you want to work together or carry out a project,
You can classify them by the possibilities you have to access the members of your network (Blogs, telephone, email, social networks, etc.)
You have opportunities to exchange on a regular basis,
How to develop a professional network
A professional network consists of several levels. We find the information network which corresponds to the people who will help you in the context of your business. Those who hold a function similar to yours, members of professional clubs, consultants, trainers and other people who intervene directly on your subject or who interact in your company.
Then we have the support network, which will be set up to encourage you in your business. We find, your sponsors, former teachers or trainers, boss, colleagues or associates.
Finally, there is the operational network that allows the project to materialize. This is where the managers and partners, collaborators, are located. Satisfied customers or people who have a cross-functional interest in the project.
Here are 9 steps to success in developing your professional network.
1. Establish an action plan
Wanting more network is good. But knowing why and understanding what you expect from it is even better. The meetings you will have must also be built according to your ambitions and your values. You should therefore ask yourself the following questions:
What is my professional or development goal?
In what perspective will I solicit my network?
How will I interact with him?
So that means you have to stay strategic and selective. There are many requests, especially in the context of virtual networks such as Linkedin . And you cannot accept all requests.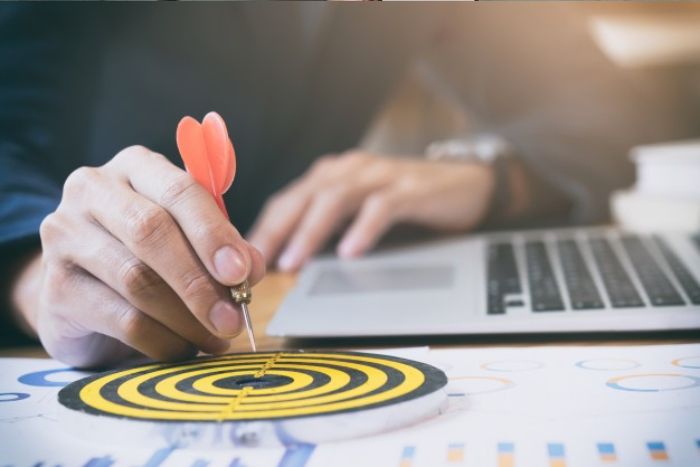 2. Qualify your relationships
This analysis work will allow you to target your network according to your expectations. As for a prospect, it is easier to obtain a result if you contact a person who has an interest or a link with the product or the project in question. To do this, you can create a table with different values ​​that may be useful to you. Here are some examples :
The nature of your relationship (friend, close family, colleague, etc.)
The frequency of this relationship (1 x per year, 1x per month, regularly, etc.)
Trust (you can grade it by numbers 1 for a person to whom you cannot entrust your entire project, 2 for a person to whom you will give more professional information while keeping the personal part and your feelings… It's up to you to create your ranks and what you want to include in them)
The winner / winner (do you both have things to bring to each other?)
The value for your project (informative, operational, support…)
…
This list is not exhaustive and should be set up according to your needs.
3. Internet to speed up the process
Internet can no longer be ignored and mainly in the process of creating a professional network.
First, you need to create a professional profile. A detailed and dynamic CV form that highlights your wishes and needs. Don't forget to value your skills and what you can bring. You or your project.
Choose the social networks that will be of most interest to you. You find LinkedIn or Viadéo which are sites with essentially professional connotations and others like Facebook, Instagram, Twitter, TikTok which are more general. You should choose them according to your project.
When you have completed your profile, you can start inviting people you know to join you. Then, research the different networks to find new people to include in your profile. (groups, companies, centers of interest, etc.)
We can tend to add everyone, thinking that it's a lot… Focus on quality and targeting. Always keep in mind your objectives and the criteria set out in your plan.
4. Associations of entrepreneurs
There are many professional networks specializing in your field of activity. If you are a solopreneur, you will be able to find associations with other people in your case. The advantage? You benefit from group dynamics, a portfolio of interesting contacts and you meet other entrepreneurs who may need your know-how.
5. Don't stay focused on yourself
It's not just about connecting by wondering what others can do for you. Stay in the exchange, take an interest in your interlocutors by asking them questions about their expectations, their desires, their activity, etc.
It is very likely that your interlocutor will return the favor.
6. Don't play a role
Whether it's the virtual network or physical meetings, keep it simple and neat in your approach. For this we advise you to:
Stay yourself. No need to play a role, better assert your authenticity
Simply present who you are and your professional project
As far as possible, state the name of a contact that you have in common with this new interlocutor.
7. Use alumni networks
Your old class buddies, whether from college, high school, prep or even school, are probably also on professional platforms like Linkedin or Viadeo. Do not hesitate to contact them again.
Some may work in companies that win you over or are in key positions for your development.
The advantage of past camaraderie is that contact will be easier to (re)establish.
8. Prioritize face-to-face meetings over virtual ones
Being behind your screen is good, but meeting people "in real life" is better! It's actually the combination of the two approaches that will allow you to expand your network more effectively.
To meet people in the flesh, you will be able to:
Go to networking evenings
Organize a lunch following a first meeting or after a virtual exchange
Participate in trade shows or meetings organized by your chamber of commerce
9. Nurture your network
Finally, it is important not to limit your efforts to meetings but also to maintain your network. To do this, once you have contacted and met a person, consider reconnecting with them by email or call. The choice of channel is to be adapted to the person you have in front of you, the nature of the meeting, etc.
In any case, do not let too much time pass before reconnecting. To anticipate, you can for example put a reminder in your agenda in order to relaunch it in due time.
See the relationship over the long term and repeat this operation regularly. Otherwise you will quickly be forgotten and it will be very difficult to reactivate this member of your network.
Also use social networks to mark your presence. A like or a comment on a post can remind you of the good memories of your interlocutors.
Our advice for developing your network
The network can help you get started, develop professionally or carry out a project, sell a product… It must be set up from the start of your project and even upstream if possible. The more you have anticipated your expectations in terms of relational needs, the more you can rely on your network to move forward.
A network adapts and maintains itself. It is important to update it constantly and to adjust it as you progress in your professional business.
Don't hesitate to go to trade fairs or business lunches, for example, even if you don't know anyone. On the contrary, the fact of being alone is often a driving force for integration. It may require you to step out of your comfort zone and engage in conversation.
Whatever your objective, do not stay fixed on it, but listen to your interlocutor. There is nothing more negative than feeling that a person is only there for their own interests.
Even if it seems time-consuming, know that the time you have invested in a quality network at the start of your project will be a definite plus later on.