Looking for an easy way to scan documents with your printer or scanner? If so, you should check out To scana free and open source all-in-one scanner app for windows. This application allows you to scan documents with your printer or scanner, then edit and save them in various formats. To learn more about this app and how it works, I invite you to continue reading this article.
Scanner, the ultimate scanning app for Windows
To scan is an excellent scanner application available for free on Windows. This app is perfect for anyone who wants to quickly and easily scan documents, photos, and other items to turn them into PDFs or image files.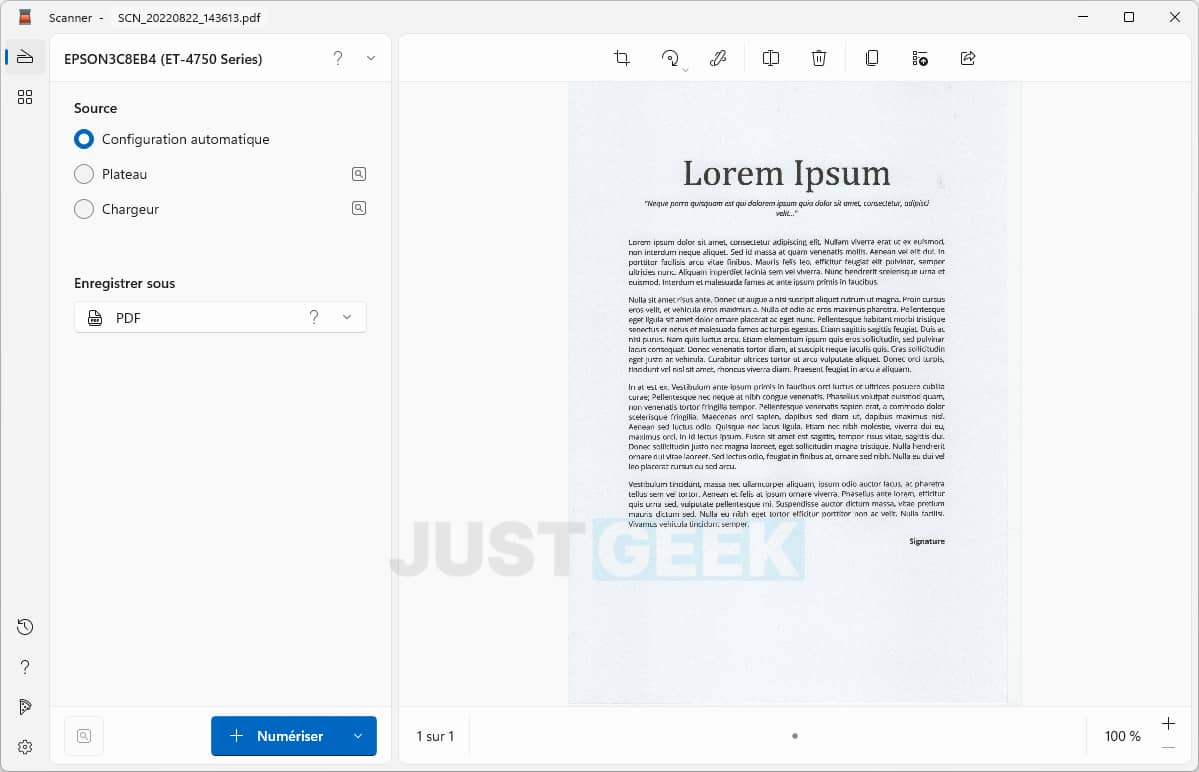 Scanner is easy to use and has all the features you need to get your job done quickly and efficiently. With Scanner, you can scan documents in color or black and white, and save them in a variety of formats, including JPG, PNG, PDF, TIF, and BMP.
Additionally, Scanner includes powerful editing tools that allow you to crop and rotate scans before saving them. You can also choose the color mode of your scans to get perfect results.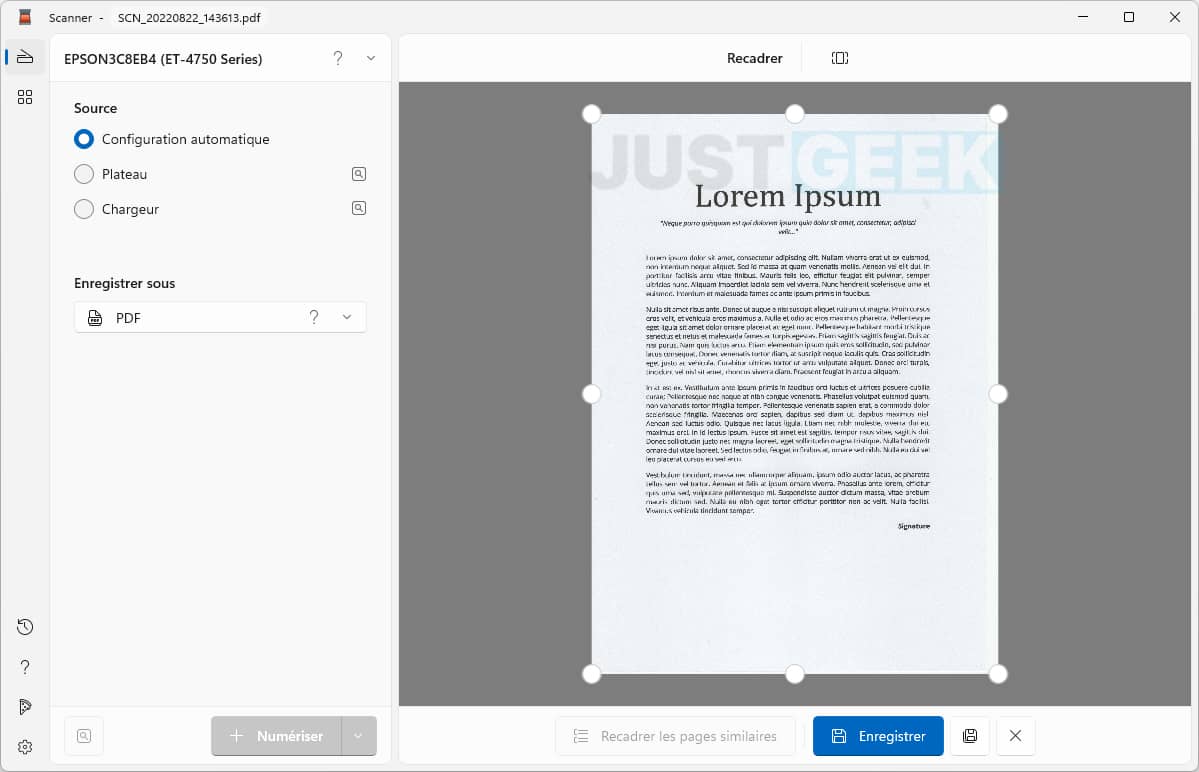 But that's not all ! Scanner also allows you toannotate your scans with Windows Ink. And if you need to share your scans with others, just click "Share" to send them via email or nearby sharing.
1. start with download scanner app from the Microsoft Store Where through the GitHub platform.
2. Turn on your printer or scanner, then open the app on your computer.
3. Then place your document on the glass plate, then from the software interface, select the output format (JPG, PNG, PDF, TIF or BMP) and start the scanning process by clicking on the " Scan ".
4. After scanning your document, it appears in the "Preview" window where you can edit it if necessary. You can crop or rotate the scanned document or add annotations.
5. When you're done editing your document, just click the " To register ".
✅ That's it! You will have understood it, scanning a document with this free application will only take you a few seconds 😎
What you must remember
Overall, Scanner is a great scanning solution that will definitely meet the needs of anyone looking for an easy way to scan documents on their Windows PC. In addition, the app has many interesting features such as the ability to save your scanned documents in various formats (including PDF), but also to annotate your scans.