If you regularly surf the web, you must have seen these images with humorous tones that are "memes". Often taken from films or cartoons, they are taken out of context to be diverted and parodied. This phenomenon, which literally exploded with social networks, has even become a form of communication in its own right! Like emojis and ASCII codes in their day, they add visuals to a conversation to make it more lively and dynamic. But have you ever wondered how to create these famous memes? This is precisely the purpose of the application that we are going to present to you: Meme Generator !
Meme Generator, a generator of funny and free memes!
A simple and free solution for create memes is to use the free Windows Meme Generator application. For this, you must first install the software on your PC.
Once the program is launched, just choose the image you want from a huge collection of images (over 250 memes). You will then be spoiled for choice, because the most famous memes of the last ten years are all present! If you can't find what you're looking for, you can of course import your own images.
Then, you must enter your text (top and bottom) using the two fields provided for this purpose before saving the "work" in PNG, JPEG or BMP. You can also share your creations with your friends directly on social networks.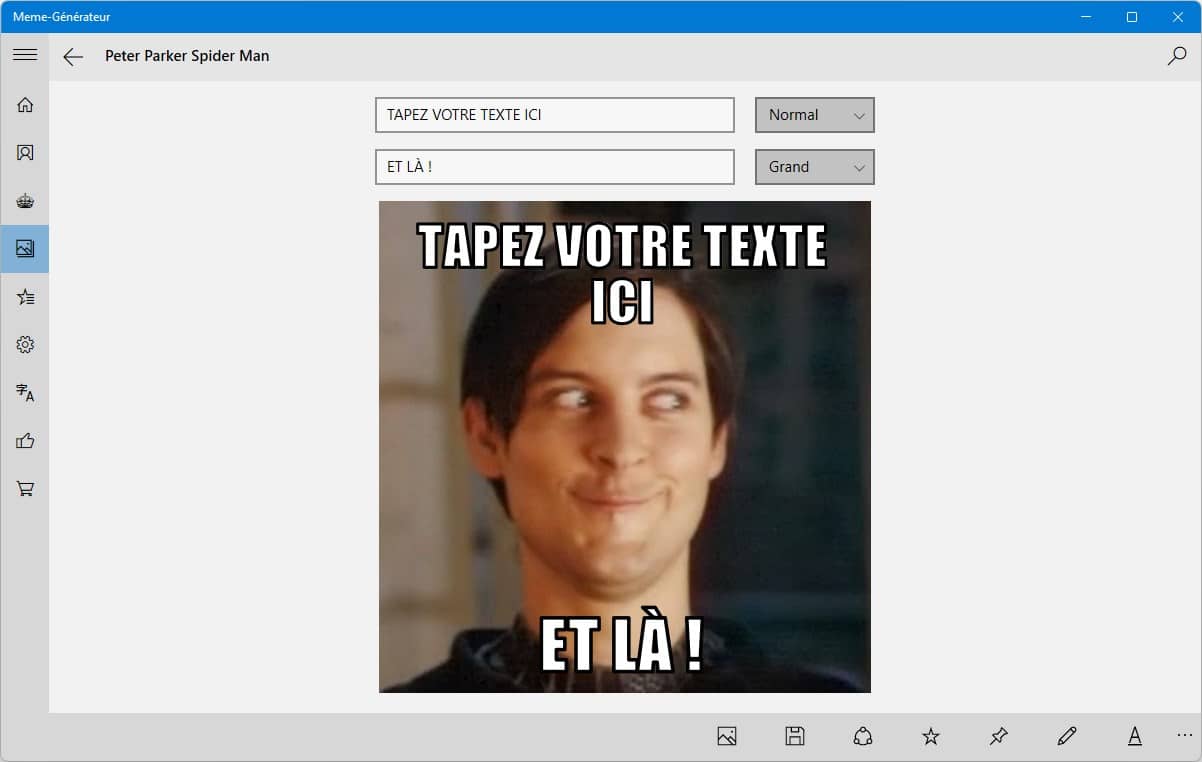 To go further in the creation of memes, the application offers to intervene on various elements. For example, it is possible to modify:
The size of the text or its black edges
The font
Text color
Uppercase or lowercase writing
The black borders at the top and bottom of the image
What's more, if you don't have any inspiration, you'll find a button at the bottom right of the app (next to the floppy disk icon) that allows you to generate a random meme.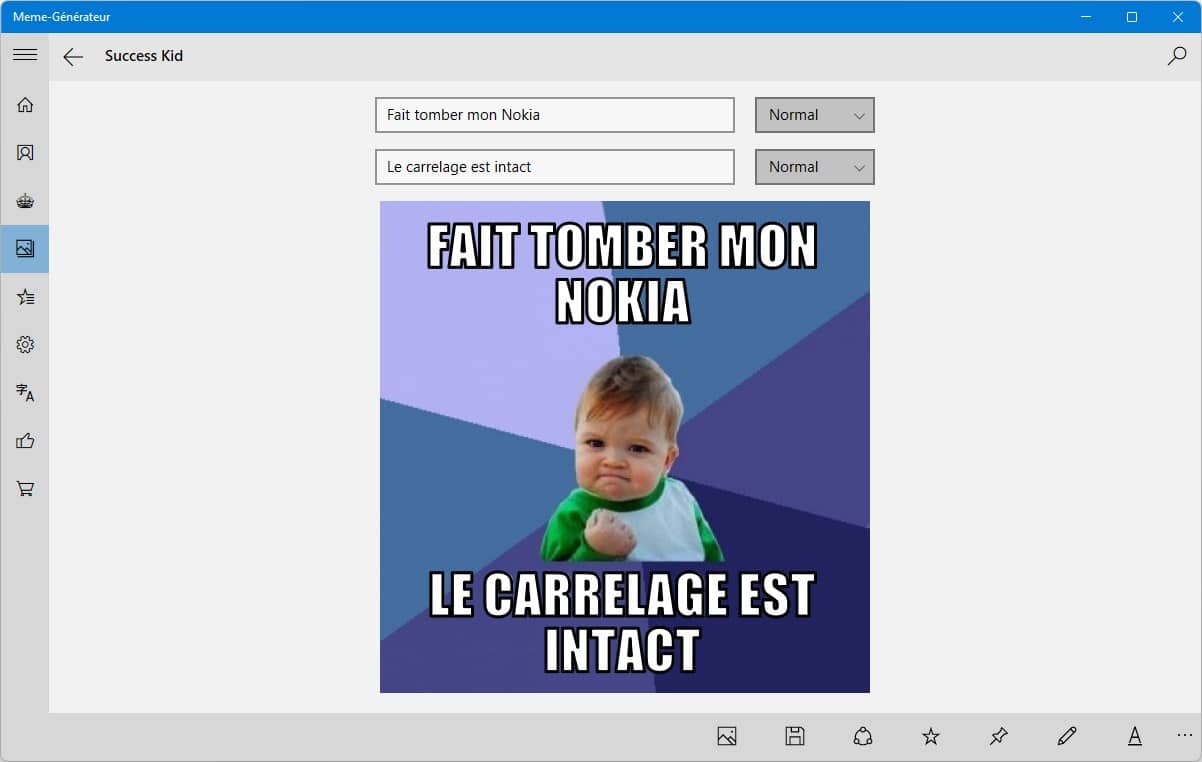 In addition, concerning the "Keep Calm" meme, it is also possible to modify the color of the background and the text, the icon at the top, and the format of the final image. Also, Meme Generator allows you to put the images you use often in favorites to find them easily.
Finally, the software is translated into 16 languages, including French, and offers an option to switch the interface to dark mode.
You can download Meme Generator securely on the Microsoft Store. The application is light, easy to use, translated into French and free (with some paid options)… What more could you ask for? Try it out and let us know your thoughts in the comments!
What you must remember
Meme Generator is arguably the best free app to create memes on Windows. It has a simple and easy to use interface, which makes it perfect for creating memes easily and quickly. Moreover, the app also incorporates a variety of features that allow you to customize your meme as you see fit. However, if you prefer an online solution, I invite you to take a look at DrMemes.