What until then seemed almost unthinkable happened on Wednesday. A stable coin , the UST, saw its price decouple from the dollar and collapse until it was worth 0.26 USD. The sister token, Luna, meanwhile, has lost around 96% of its value in the past seven days.
Narrative of events
The cryptocurrency market is currently going through a relative crisis of confidence . This, after the price of BTC suffered a loss of more than 50% since last November. Bringing in its wake altcoins such as Solana or Cardano. As the resilience of these markets is tested, a new element has sent a wave of panic through the cryptosphere. The third largest stablecoin, the Terra USD (UST) has broken away from the dollar price and collapsed by 50% in 24 hours!
The UST is what is known as an "algorithmic" stablecoin. That is to say that the adjustment of the supply and the stabilization of its price is ensured by a complex system of joint mint and burn. This cryptoasset therefore promised to be pegged to the price of the dollar, but this parity was swept away on Wednesday following massive withdrawals which led to a sudden imbalance between the supply of tokens in circulation and demand.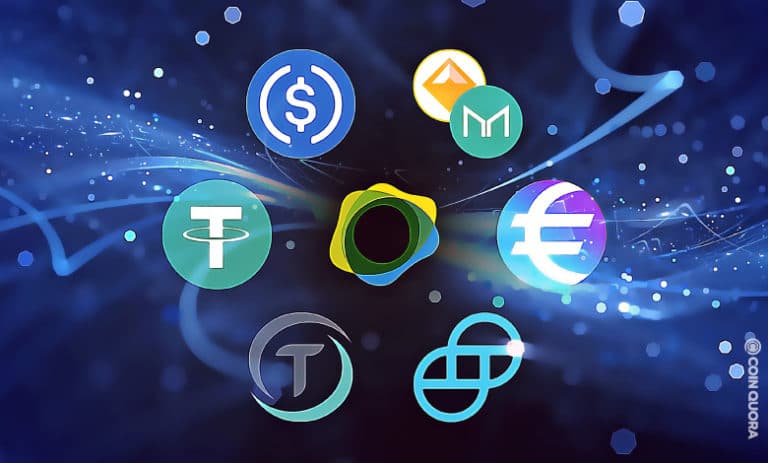 Can uncertainty severely impact the markets?
Witnessing this scenario raises fears for the future of other stablecoins. Indexation to the dollar was considered until then as acquired and unshakable . Stable coins play a real banking institution role in the crypto economy. They offer a solid store of value that is impervious to the known volatility of cryptocurrencies.
The fall of the UST led to the fall of companies that had chosen to use this digital currency in the financial services they offered. In France, this is notably the case of the company Just mining . Created by Owen Simonin, better known on Youtube under the pseudonym Hasheur.
It is difficult for the moment to determine if this event can sound the death knell of the confidence invested in the stable coins. Nevertheless, other stablecoins have unscrewed following this event. The Neutrino USD (USDN) decoupled from the dollar rate on Wednesday and is down 18% since then. The crypto Waves, associated with the USDN, plunged on its side by almost 40%.
Do Kwon, creator of the UST, made a last-ditch effort to bring the UST back to its $1 level by raising the daily mint rate. This venture could allow the UST supply to be consumed, with the expectation that this will drive the price higher. In this regard, Do Kwon said on Wednesday:
I understand that the last 72 hours have been extremely difficult for all of you. Please know that I am committed to working with each of you to overcome this crisis, and we will get through this.