It's no secret that Netflix is ​​carving out the biggest share of the internet streaming market. But, there are other platforms on the web which are competitors to the latter which offer their users quite original and legal content whether you are in Usa, Canada or anywhere else on the planet. In this blog post, we are going to bring you the best alternatives to Netflix in 2023 .
The legal SVoD and VOD services that we are going to present to you are quite amazing because they offer almost the same functionalities as the giant Netflix or even more; Hard to believe but still true. These alternative streaming platforms to Netflix today offer relevant and quality content to have a good time in front of your small screen. Without further ado, let's get to the heart of our matter.
Video on Demand (SVOD) Platforms: Alternatives to Netflix
Here are the best alternatives to Netflix on the internet for you. So, let's take a look at the sites you can use instead of Netflix to watch TV, series and your favorite movies.
Amazon Prime Video
Launched by the Amazon E-commerce platform, Prime Video; This streaming site gives you the opportunity to watch many original movies and series with exceptional quality. To take advantage of the different services offered, all you need is a simple subscription to benefit from the multiple privileges that Prime offers such as delivery of your item when you make a purchase on Amazon.
Disney+
Disney+ is an excellent video on demand ( SVOD ) platform that is a very good alternative to Netflix. This streaming service was officially launched in France in April 2020 and continues to grow in number of downloads and subscribers. Make your Disney+ subscription and benefit from the large catalog of films, series, television shows in French and many more.
Youtube Premium
Launched in 2015 by the giant YouTube, YouTube offers an offline viewing mode, not to mention that it also gives the possibility of background playback. The icing on the cake, an iOS and Android application allows access to YouTube content in everything.
HBO Max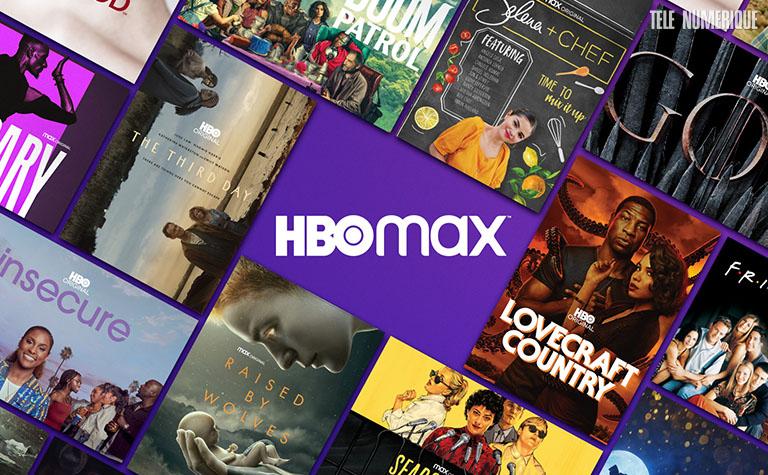 HBO Max has everything HBO had, and then some. Both HBO and HBO Max pack current-run shows including Euphoria, as well as completed seasons of Sopranos, Curb Your Enthusiasm and Veep. But for $14.99 per month (or $9.99 with ads, and no big Warner movies), HBO Max adds a lot more to be a compelling competitor to Netflix. We loved The Flight Attendant with Kaley Cuoco, and its imminent return is on our calendars. There's also Friends, the Studio Ghibli library and original shows like Made for Love. 
But now that the days of Warner Bros' movies coming out on HBO Max on day 1 are over — it was great to get James Gunn's The Suicide Squad, Dune and King Richard without waiting, we've looked beyond the big films for why we love HBO Max. It keeps offering new and exciting projects, such as Tokyo Vice, the Tony Hawk documentary and shows like Barry and A Black Lady Sketch Show.
Hulu
Hulu's one of the most interesting options on this list, and its unique nature makes sure it's one of the best streaming services. While it doesn't deliver as many new originals as say Netflix, its quality to quantity ratio is better. But more importantly, its next-day airings of cable and broadcast TV  shows make it a must-have for many cord-cutters who don't want to spend $35 or more on the likes of Sling. And at $6.99 per month, it's a lot cheaper than the $15 standard Netflix plan.  
In addition, the service hosts a number of original shows (including joint ventures with the BBC, like The Wrong Mans and season 4 of The Thick of It), a selection of offbeat movies and a surprising amount of classic anime series. Recent Hulu hits include Only Murderers In the Building season 2, Fire Island and The Dropout. Even with a paid subscription, you have to sit through commercials, but far fewer than if you watched the same shows on cable. Hulu's live TV streaming option is also a solid aspect of its overall package, and that will let you watch CBS too.
Sling TV
Unlike the above on-demand services that outrank it, Sling TV is a streaming service to replace cable, offering many of the most popular live TV channels. We (two of TG's streaming writers) cut the cord with Sling TV for the following two reasons: its competitive price is married with a decent assortment of channels. Sling is especially handy for sports fans, as it offers a variety of ESPN channels — and this alone is worth the price for some. The only real problem is that Sling TV's recent buffering issues have randomly ruined a good night here or there — supposedly, though, they're fixed.
Other popular networks, like NBC, BBC America, CNN, Cartoon Network, TBS and the Food Network, sweeten the deal. If you want a live TV service with more channels (such as ABC and CBS), we say consider Fubo TV, unless you need TNT. In which case, Sling may be the best for you. Check out our Sling TV guide to packages, channels and more. While most of the popular streaming services start at around $65, Sling stands out with its $35 per month starting price. In 2021, while YouTube TV found itself having trouble staying on all of the best streaming devices (most notably the best Roku devices), Sling didn't have this problem, part of the reason why we're so high on the service. If you never make us question your ability to keep top channels, you'll keep your confidence high. 
Sling keeps changing its new offer deal. It's currently at 50% off for your first month, and that's the best deal. Sometimes it goes to $10 off the first month (which is at least $7.50 less savings than the half-off deal).
 Apple TV Plus
When we first named Apple TV Plus one of the best streaming services, it entered this list at the very end, in last place. In the months since? We keep going back to Apple TV Plus, as its hot streak is almost unparalleled outside of HBO Max. Severance is arguably the show of 2022, The Afterparty was a great surprise and Apple TV Plus even took home the best picture Oscar for CODA. So for anyone who says Apple TV Plus is for "Ted Lasso and little else," tell them they need to check out the best Apple TV Plus shows and movies. It's serving up programming that continues to surprise and charm, while Netflix almost feels routine and boring. 
From Schmigadoon! to The Velvet Underground, and from Beastie Boys Story to Mythic Quest, there's something for everyone. Want drama? For All Mankind and The Morning Show scratch the prestige and tabloid itches, respectively. Family content is in full force with Charlie Brown specials and And the reasons to spend the modest $4.99 per month on Apple TV Plus keep showing up, as it's now streaming Friday Night Baseball.
Peacock
Peacock can finally be considered one of the best streaming services, as parent company NBCU finally got things to work with Amazon — and the service is on Fire TV. Yes, it took almost a year, but it's finally here. In that time, the Tokyo Olympics were significantly delayed — and while that's not Peacock's fault, it did take away one of the major reasons to consider the service. The subsequent Winter Olympics, though were magnificently handled by Peacock, which also streamed this year's Super Bowl. Peacock's improving at live events.
We at Tom's Guide subscribe to Peacock for a variety of reasons. Some like the Peacock Originals Girls5eva and Vigil, which proved to be two of our favorite new shows — the kind of shows that get you to move from Peacock's free tier to its paid tier. One staffer (Henry) only has Peacock for the WWE live events and content. Also, the Saved By The Bell reboot was much better than expected. 
Fubo TV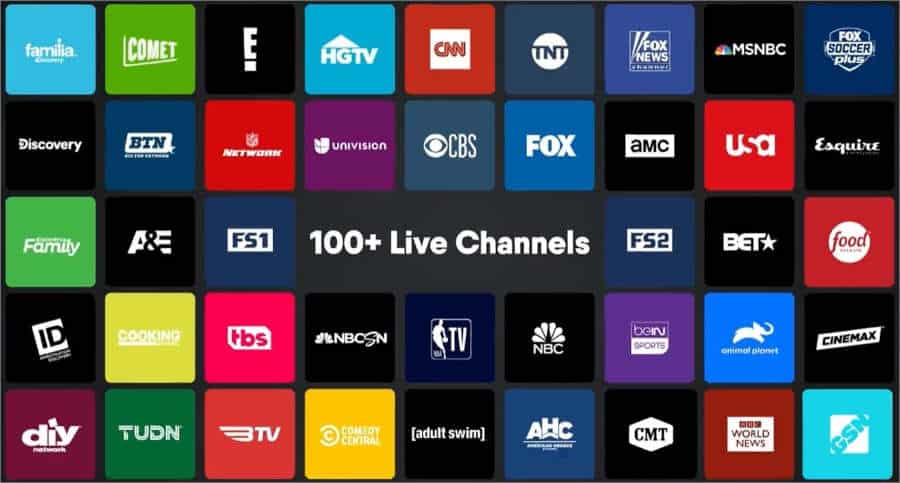 Fubo TV is one of the best streaming services for anyone looking to have access to live sports without an actual cable subscription. Fubo's standard plan is $69.99 and offers 120-plus channels, including almost every major broadcast and cable network. And unlike other live TV streaming competitors like YouTube TV and Sling TV, Fubo has 4K streaming for select content on demand and select live events. The other knock against Fubo, besides its higher price, is the limited Cloud DVR storage. 
When we tested Fubo TV, we found that its multi-screen view was the biggest differentiator outside of its surplus of international sports. Those features work really well together, though, as we got to watch races and futbol simultaneously. 
While Fubo's channel lineup is the largest among the higher-priced streamers, they just got a major pair of gaps filled, including ABC and ESPN. By adding ESPN, Fubo makes itself the top streaming service for NFL fans, offering all the major broadcast networks, and the NFL Network too. In addition, the lineup includes popular networks like NBC, Fox, AMC, Food Network, MTV and Syfy, as well as a ton of niche sports channels. Its only big sports flaw is TNT, which is a must for NBA playoffs. 
MyCanal
Launched by the private French national generalist television channel Canal+, focused on cinema and sport, MyCanal is an online service that brings together almost all the content broadcast on the Canal Plus channel. To benefit from it, a simple free Canal Plus subscription is necessary. In addition, you will have the possibility of having videos on demand and replays.
CONCLUSION
Arrived at the end of this article, we dare to believe that we have been able to answer your concern; It is true that the list of alternatives to Netflix is ​​quite long. Some of the platforms we alluded to in this blog post prove to be relevant. It's up to you to make the choice based on your use, your requirements and your preferences.