Android 13 has the daunting task of taking over from Android 12, which was a major update after several years without much upheaval for the ecosystem. This year, the emphasis will not necessarily be on the interface (despite some changes all the same), but many new features are expected.
The successor to Android 12 is already in the works. Android 13, codenamed Tiramisu , will be Google's next major operating system update. After several phases of previews and betas, this new version of our favorite OS will be released later this year. New features, interface changes, on which smartphones the update will be available… We already have information on the future of Android.
WHEN IS ANDROID 13 COMING OUT?
For several years now, the deployment schedule for new versions of Android has changed very little. Google rolled out the second Developer Preview , aimed at developers, on March 17, 2022. This will give you a first clear idea of ​​what Android 13 will look like. After several DP releases, we will have in May 2022 the expected annual Google I / O event, a conference dedicated to new software from the firm, during which we should learn more about the OS. It is also during this period that we can expect the first beta version . Then finally, we can bet on an official release of the stable version of Android 13for the end of August or for the month of September. It cannot be excluded that it will be necessary to wait until October, as for Android 12, if Google decides to make the launch of Android 13 coincide with the release of the Pixel 7 , which could be the first smartphone from Google with a camera under the screen.
WHICH SMARTPHONES ARE COMPATIBLE WITH ANDROID 13?
The exact list of mobiles that will receive the update to Android 13 will have to wait for the various announcements from manufacturers, but we can already identify trends. Of course, Google will very quickly upgrade its compatible Pixel smartphones (Pixel 4a and above) with the update. All devices participating in the beta should also be quickly brought to switch to Android 13. This changes every year, but Samsung, Xiaomi, OnePlus, OPPOand other manufacturers usually place one or more of their latest high-end smartphones on the list. The reaction time of brands can differ for several reasons (number of models to update, complexity of the software overlay used, resources allocated to development, etc.), but Android smartphone manufacturers have made progress in this area recently.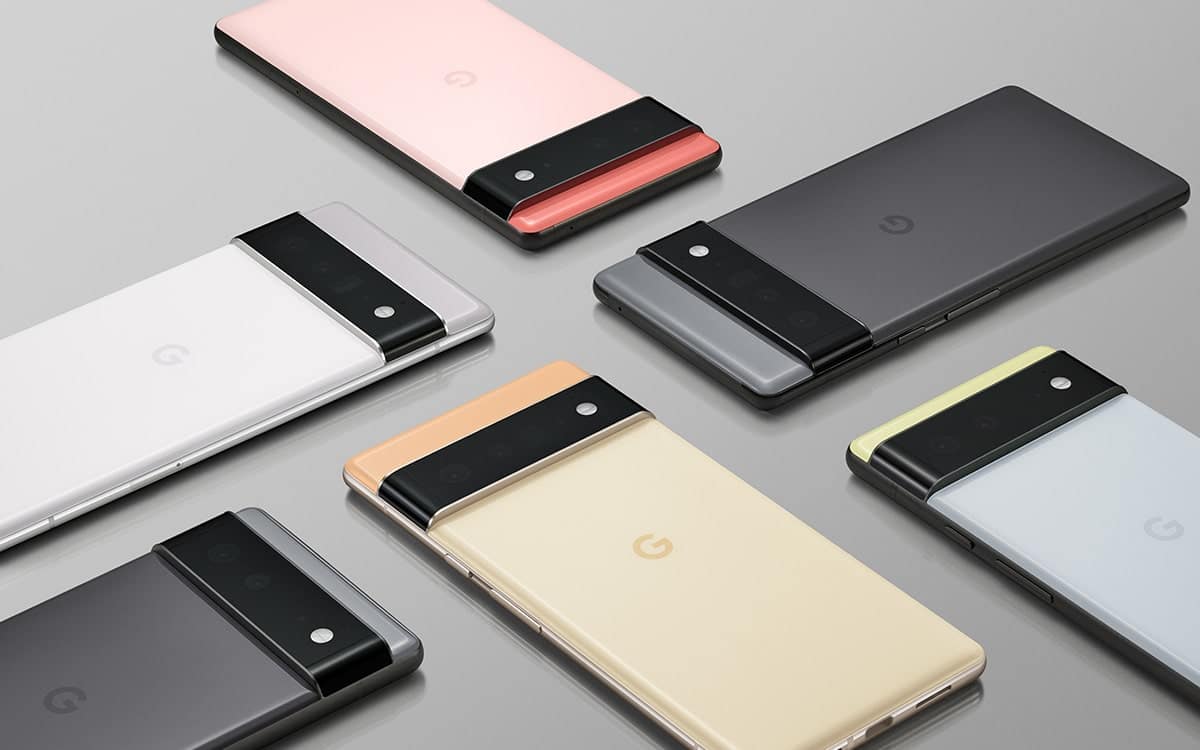 Here is the list of smartphones likely to run Android 13:
GOOGLE
All the brand's smartphones from the Google Pixel 4 to the Pixel 6 Pro
SAMSUNG
All Galaxy S20
All Galaxy S21s
All Galaxy S22
The Galaxy Z Fold, Fold 2 and Fold 3
The Galaxy Xcover 5
The Galaxy Note 20 and Note 20 Ultra
The Galaxy A52 and A52 5G
The Galaxy A72
Regarding Samsung, we recently learned that the Galaxy could be running Android 13 much earlier than expected . Indeed, the Android 13 beta phase could begin as early as July 2022 on eligible Galaxy smartphones. Usually, the beta arrives rather in September.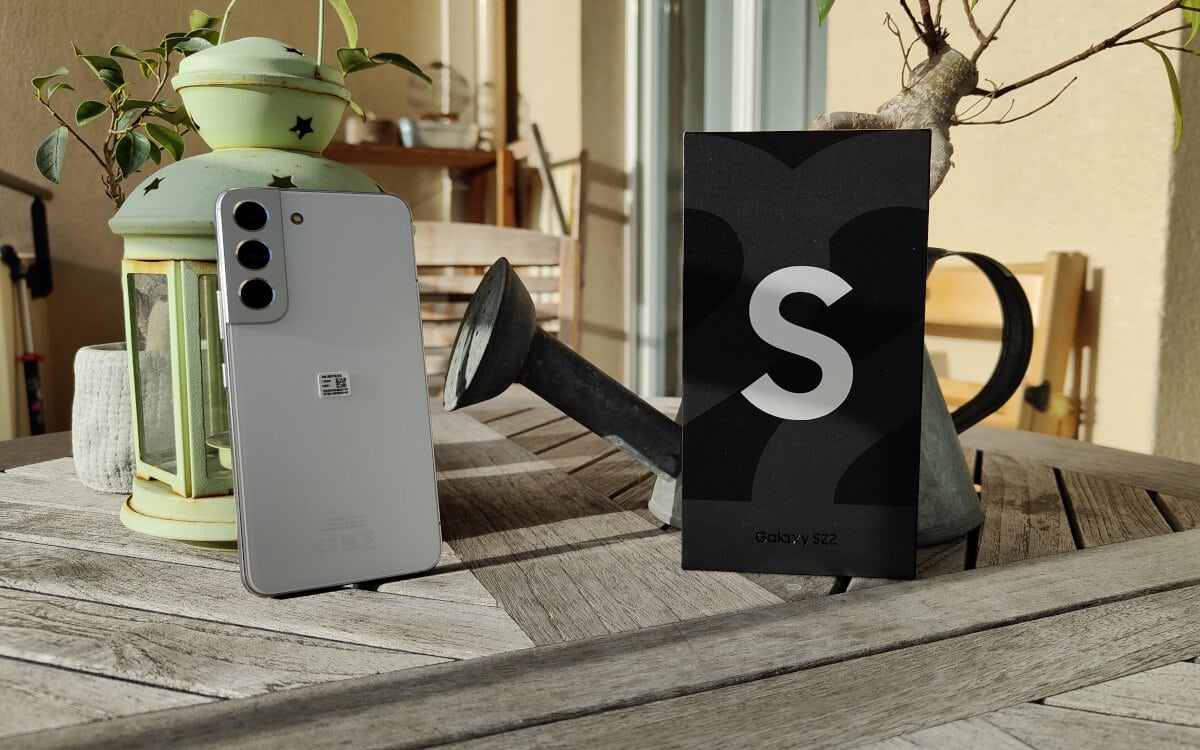 XIAOMI
All Xiaomi 11T
The Poco M3 Pro 5G and M4 Pro 5G
The Xiaomi Redmi 10
All Xiaomi Redmi Note 11
The Xiaomi 12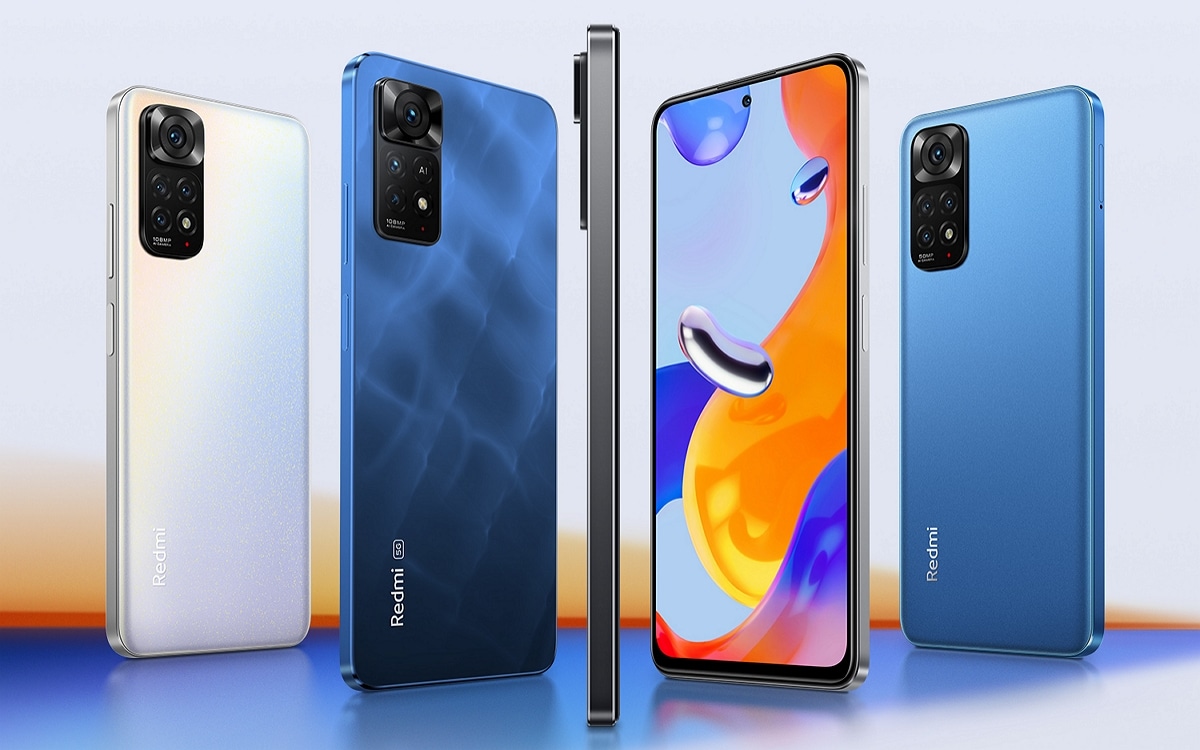 OPPO
All Oppo Find X3
All Oppo Find X5s
The Oppo Reno 6, 6 Pro and 6 Z
The Oppo Reno 7 and 7 Pro 5G
The Oppo Find N
Oppo Find X2 Pro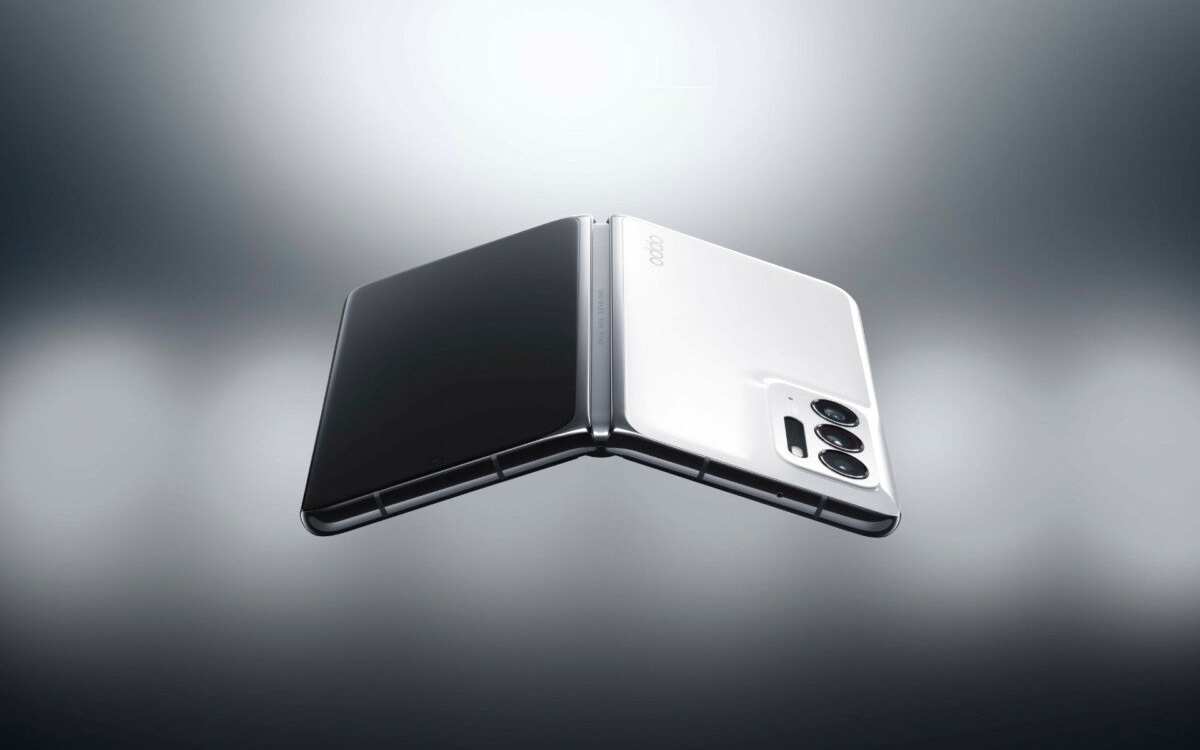 VIVO
The IQOO 8 and 8 Pro
The IQOO 9 and 9 Pro
the Vivo X60 Pro
All Vivo X70
REALME
All Realme 9
The Realme GT Master, Neo and Neo Flash, Neo 2 and 2T
The Realme GT 2s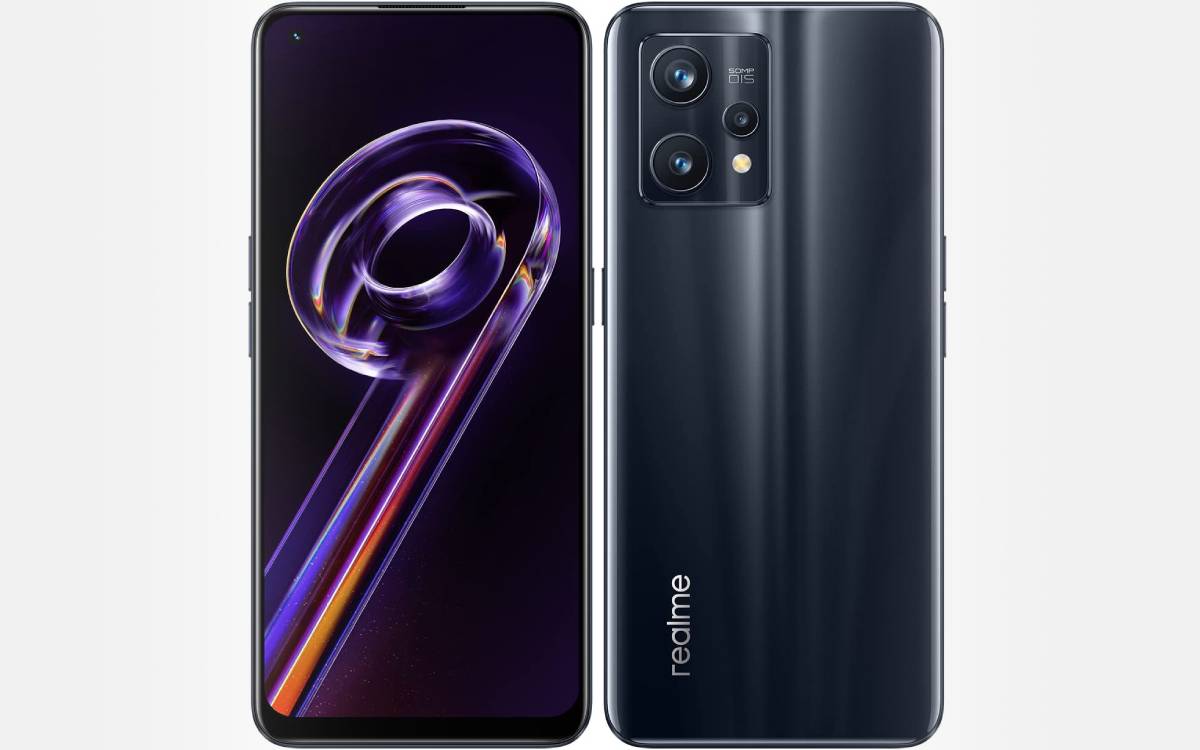 ONEPLUS
All OnePlus 8
All OnePlus 9 including OnePlus 9R
The OnePlus Nord 2
The OnePlus Nord CE and CE 2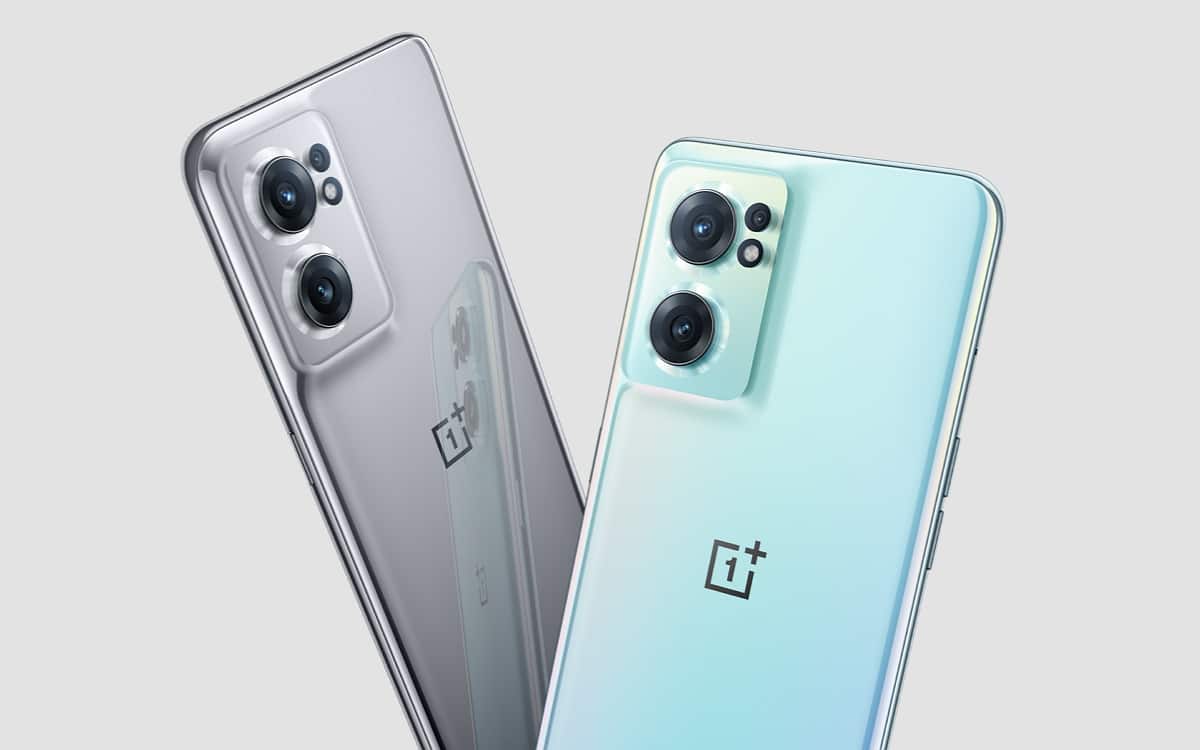 MOTOROLA / LENOVO
All Motorola Edge 20
The Motorola Edge 30 Pro
NOKIA
Nokia G10
Nokia G11
Nokia G20
Nokia G21
Nokia G50
Nokia G300
Nokia X10 / X100
Nokia X20
Nokia XR20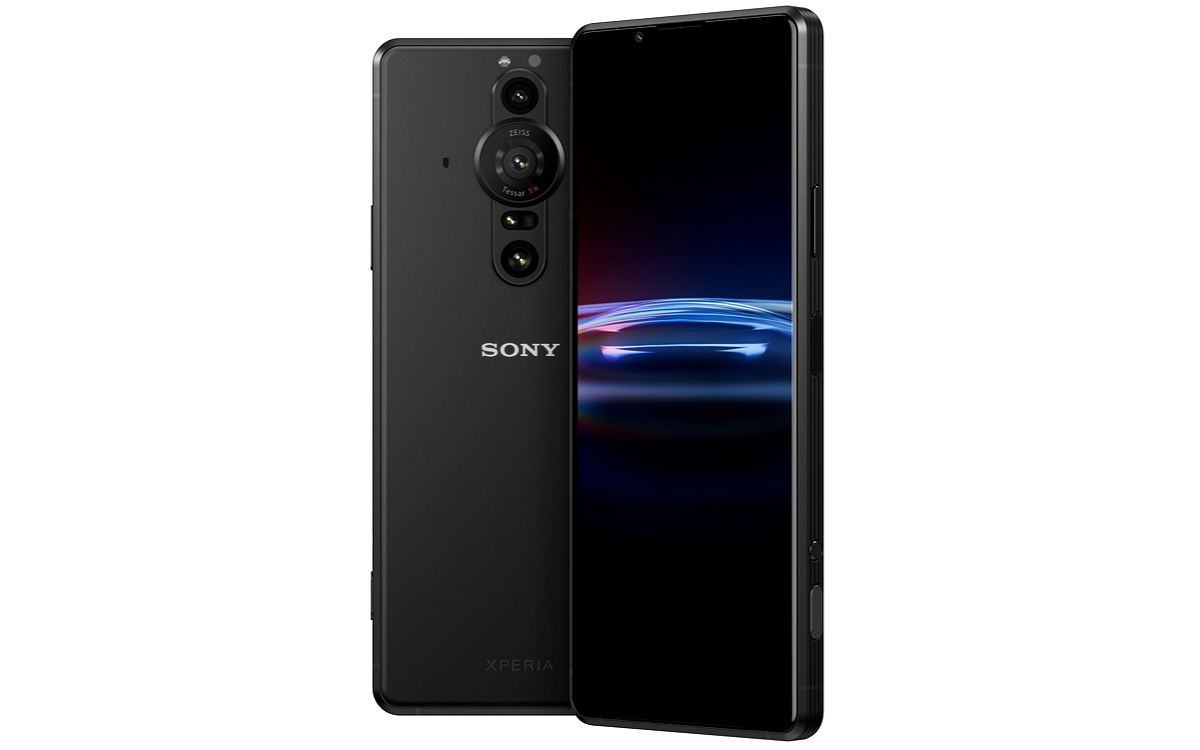 SONY
The Sony Xperia 1 III
The Sony Xperia 5III
The Sony Xperia 10 III
The Sony Xperia Pro and Pro-I
ASUS
The Asus Zenfone 8 and 8 Flip
ROG Phone 5 and 5S
HOW TO INSTALL ANDROID 13?
A notification will let you know when the update is available to download and install, just follow the on-screen instructions to upgrade your smartphone to Android 13.
WHAT'S NEW IN ANDROID 13?
Like each new version of the OS, Android 13 will bring interface improvements, new features, performance optimizations and improved security. Discover below some of the expected novelties. Be warned: Google may decide to add or remove features through Developer Previews and Betas.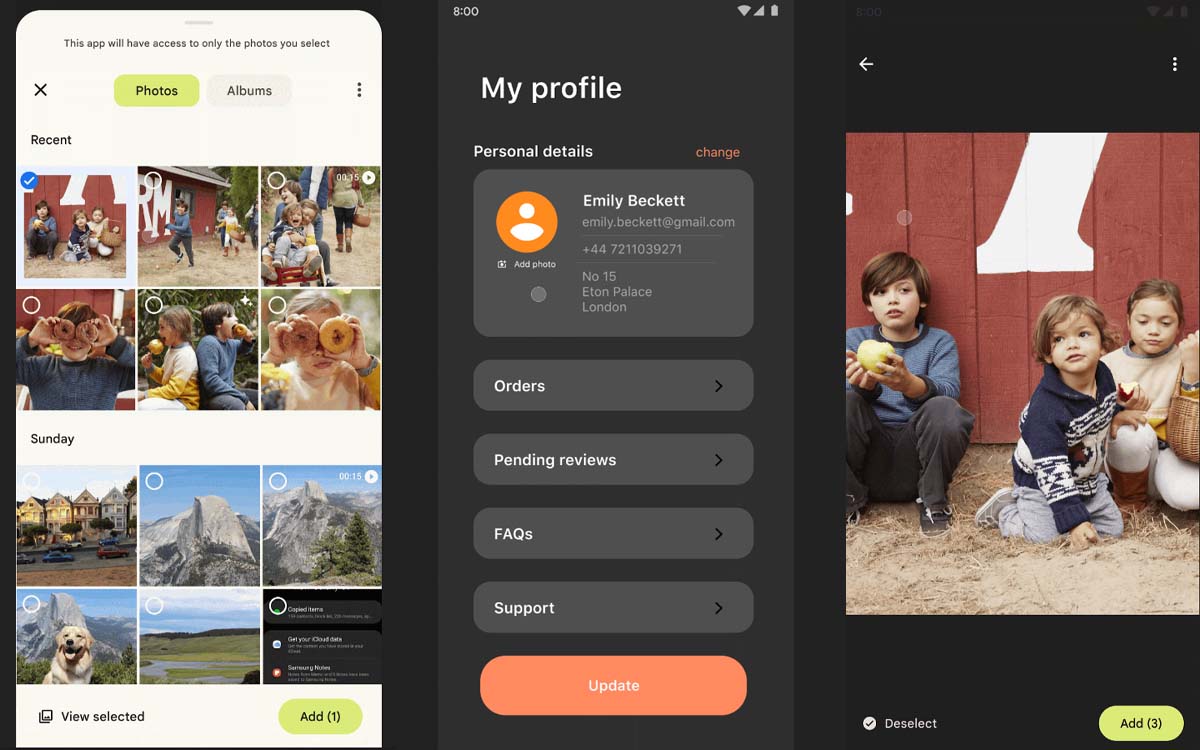 SHARE MEDIA ON A NEARBY THIRD-PARTY DEVICE
Android 13 should bring far fewer interface changes than Android 12, which was generous in this area. But a new UI element should still be integrated, allowing music to be transferred to a speaker by approaching it, for example . This function should serve to greatly simplify the transfer of multimedia content from one device to another. All you have to do is approach a connected speaker with your smartphone and tap on an option appearing on the screen so that the music you are listening to on the speaker or with your headphones is not played. on the enclosure.
It would also be possible to transfer content to other connected objects, such as a smartphone, a tablet, or even a Smart TV or an Android box. For now, Google seems to focus on audio, but we can imagine a similar function for video content. On the other hand, it is quite possible that this technology is only compatible with devices that have an ultra wide-band (UWB) chip, which are still very rare in the Android ecosystem. Android 13 should also facilitate compatibility with UWB and participate in the democratization of this standard.
This option is called Media TTT (tap to transfer) for the moment, but it is likely that Google will opt for a more marketing name when the function is available for what looks like a successor to Android Beam and Nearby Share. Below you can find screenshots obtained by Android Police, which explains that this is a mockup used by Google engineers for the development of this new option.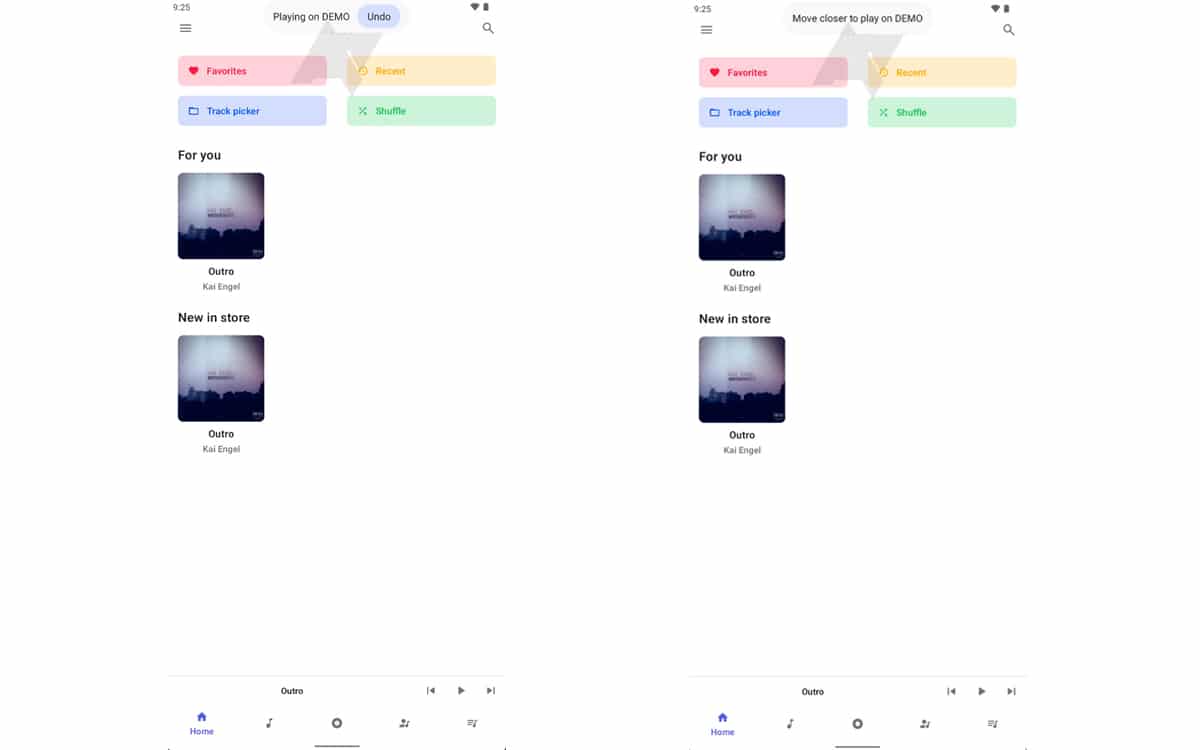 CHANGE USER ACCOUNT
Android already gives the possibility of filling in several profiles or user accounts on a single device. It is particularly practical on a tablet which is used by many people, but also in the case of a loan. Each user can thus take advantage of their own personalized home screens, accounts, applications, settings… But there is a catch: this option is buried in Android's settings, and it navigates through many menus and sub-menus to access them, which is far from practical.
Google has realized this and is working on a switch of user profiles directly integrated into the lock screen , thus making it possible to switch from one to another much faster. This is what Microsoft has been doing for a long time with Windows, but it is true that such a function is more essential on a computer. And since the Mountain View company never really got down to improving the Android tablet experience until recently, it must have considered that this option was a gadget on a mobile.
Three types of profiles can be created: owner, restricted and normal user. At the origin of the information, Android Police does not know if this function of Android 13 will be exclusive to tablets or if it will also be worn on smartphones. Another novelty that could appear with the update according to commits spotted on Android Open Source Project (AOSP), the possibility of implementing contactless payment options via NFC for profiles saved on the device that is not the main account.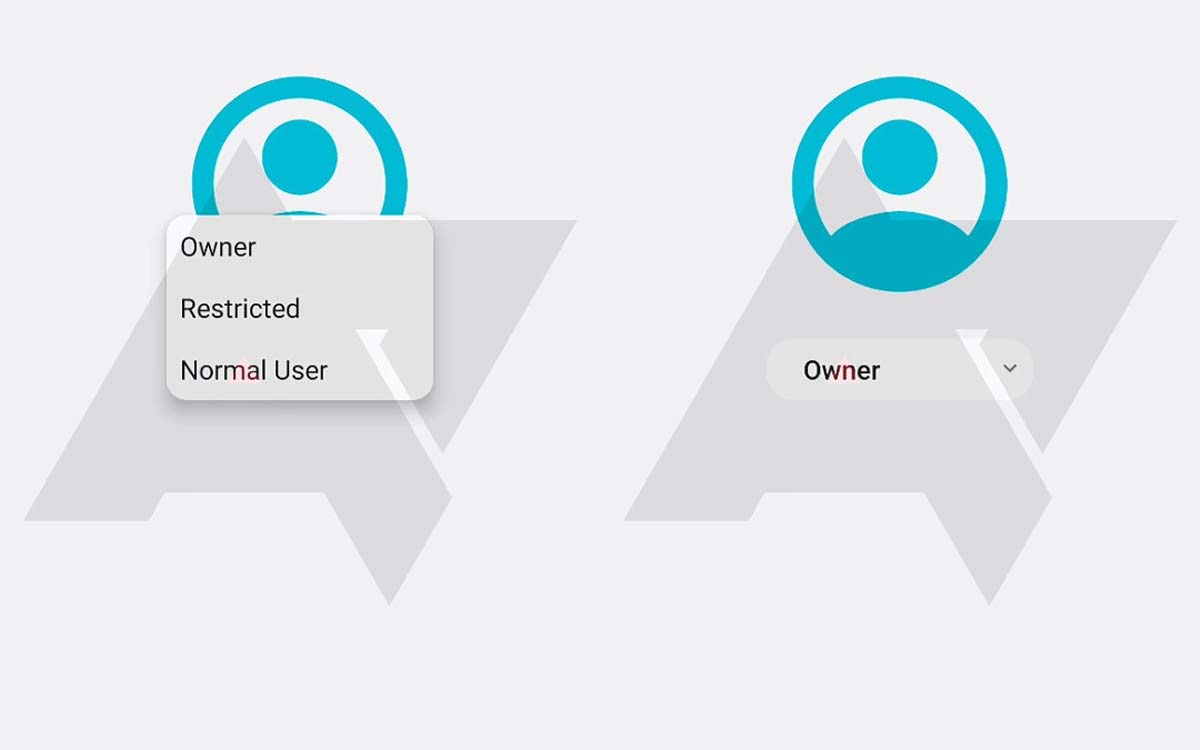 DISABLE SUMMONING GOOGLE ASSISTANT VIA THE HOME BUTTON
Google has relied heavily on navigation by gestures in the latest versions of Android, forgetting to devote itself to the still many users who have kept the good old navigation by buttons, whether out of habit for or for a reason of accessibility. With the update to Android 13, an option should appear to disable the invocation of Google Assistant when pressing and holding the home button. Users who activated the voice assistant by accident will therefore finally be able to get rid of it. The function is offered on both three-button and two-button navigation.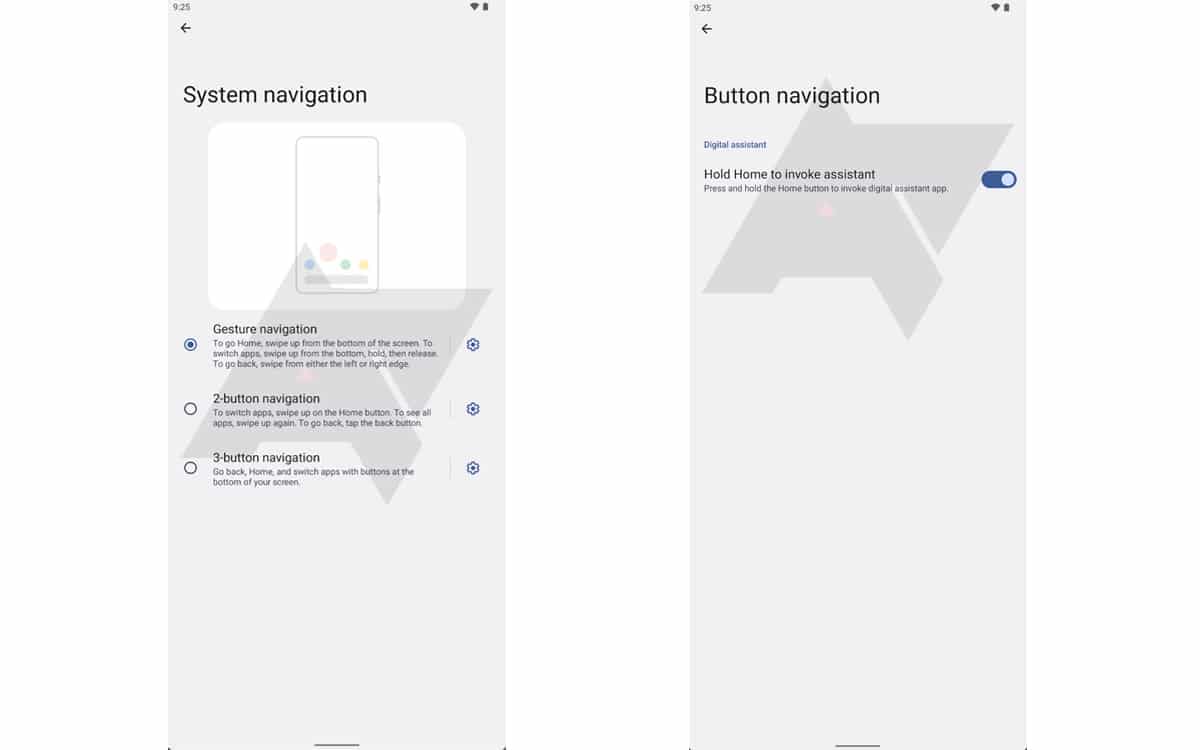 PALINGUAL
With Android 13, Google wants to give users the option of choosing a default language for each installed application. Good news for those who speak several languages ​​and who do not necessarily always use the same one depending on the situation or the type of applications used. The option will be available through the system's language settings or from the "App Info" pop-up menu obtained by tapping and holding an app.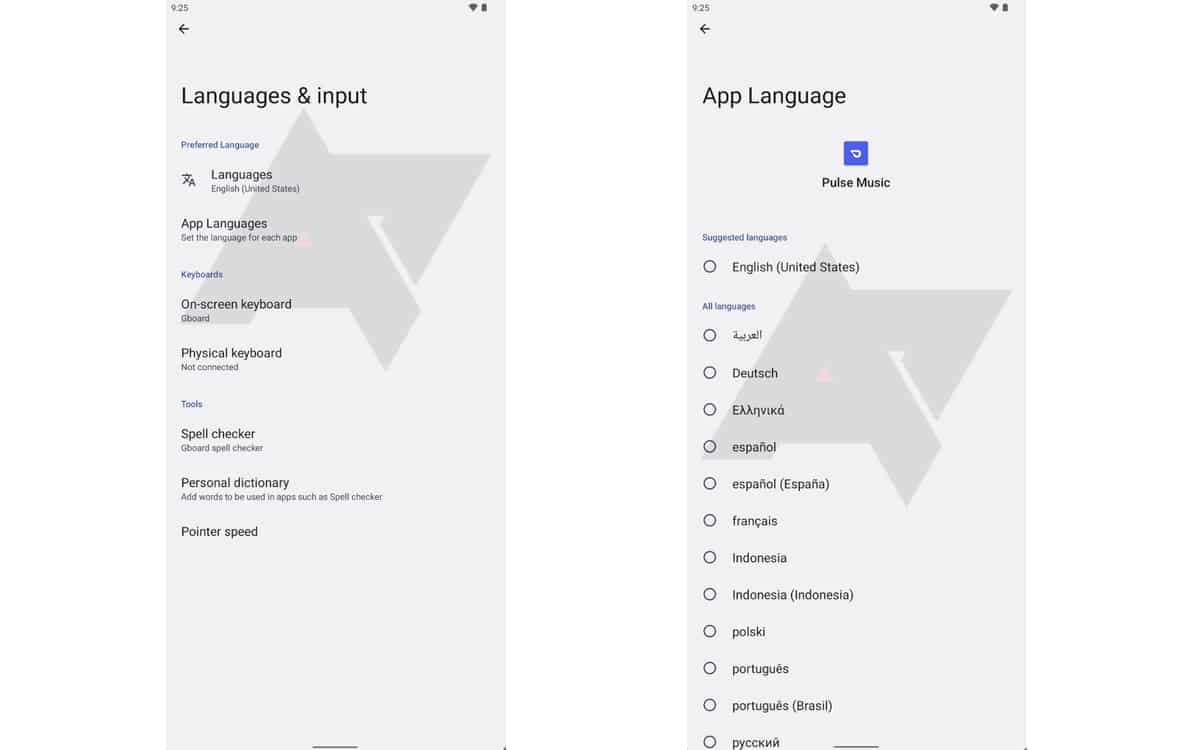 BLUETOOTH LE AUDIO 100% SUPPORTED
Android 12 opened the door to the Bluetooth LE Audio API, but there is still some way to go before this protocol is fully supported by the operating system. But the process is on the right track, according to expert Mishaal Rahman, who made some discoveries while rummaging through AOSP's documentation. A commit tells us that Google has added the LC3 (LE Audio) codec to the system settings, and that it has been set as a priority option. Smartphones compatible with this standard will therefore first attempt to establish an LE Audio connection with audio devices that support it.
Bluetooth LE Audio on Android 13 was finally added during Developer Preview 2. It brings better sound quality even when bandwidth is reduced. Its energy consumption is lower and the codec can broadcast audio on several streams simultaneously, to play sound content on several audio accessories at the same time.
APP NOTIFICATIONS DISABLED BY DEFAULT
According to XDA Developers, Google is testing a function whereby the user will have to authorize an application to send him notifications. By default, each app installed could therefore not produce notifications, a way of combating unwanted communications. We would then authorize the app to send notifications as we do today so that it can access contacts, the microphone or the camera. The source does know that the American group could run out of time to integrate this option on Android 13, and that we should perhaps wait for a future version of the OS to benefit from it.
CUSTOMIZE THE LOCK SCREEN CLOCK
While some manufacturers already offer lock screen clock customization options on their software overlay, the possibilities are very limited on Android Stock. Currently, the time display is central and it is moved to the upper left corner when notifications appear. From now on, the user will be able to choose between two modes (yes, only): the big clock on two lines in the center of the screen, or in a smaller one at the top left with the hours and minutes on the same Y axis We could even see this new option land before Android 13, on Android 12L , a version of the operating system better thought out for tablets and folding smartphones.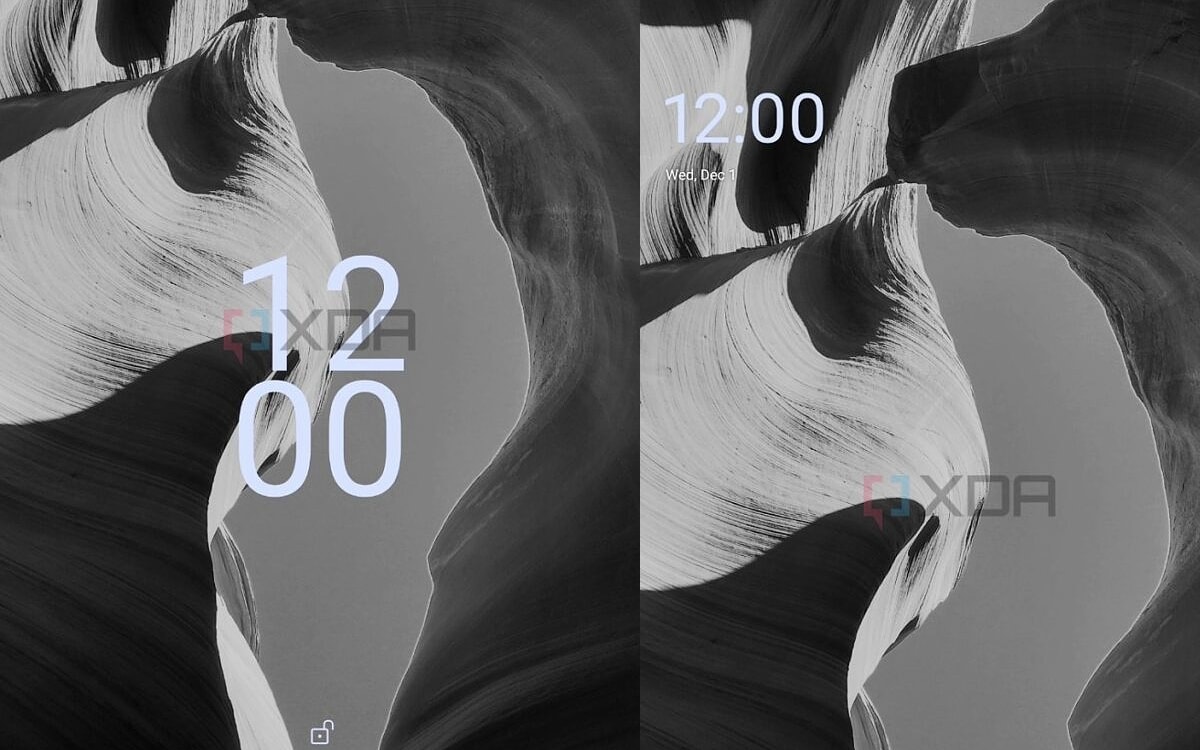 TARE: TO IMPROVE BATTERY LIFE
The Android Resource Economy (TARE) must reduce the energy consumption of applications, and therefore contribute to increasing the autonomy of smartphones. This feature would use an Android resource credit system, says XDA Developers. This number of credits allocated for each app would decrease as the battery capacity decreases. Applications will then have to adapt by reducing activity or closing less useful processes. New in Android 13 which could well improve the daily life of those who are always low on battery. It remains to be seen whether the system can force apps that are not developed for them to operate in slow motion. A priori, it is the processes started via the JobScheduler and AlarmManager functions that are targeted.
DISABLE THE PHANTOMPROCESSKILLER FEATURE
We're sticking with the battery optimization theme with PhantomProcessKiller, a feature in Android 12 that limits the number of subprocesses in each app to 32 and shuts down power-hungry ghost processes running backwards. -plan. Problem, if the intention is good, the functionality is accused by some developers of restricting the operation of certain applications too much. As a workaround, Google should allow PhantomProcessKiller to be disabled with Android 13 , in Developer Options , with the next update. This is all that Mishaal Rahman spotted within the Android Open Source Project.
A MORE ACCESSIBLE QR CODE READER
The QR Code has become an essential part of our daily lives in recent years, the health situation linked to COVID-19 having finished exploding its use: to share Wi-Fi access, to access the menu of a restaurant, to obtain information on a product… the QR Code is widely acclaimed. Except that it's not always very practical to scan one quickly. You have to unlock your smartphone, sometimes open the camera and look for the scan option if you don't have a direct shortcut on your home screen. Android Police tells us that an option will be offered on Android 13 to give access to the QR code scanner directly from the lock screen, to save time far from be negligible as it has become common to have to read a QR Code. A shortcut to the player can also be added in the OS quick settings interface.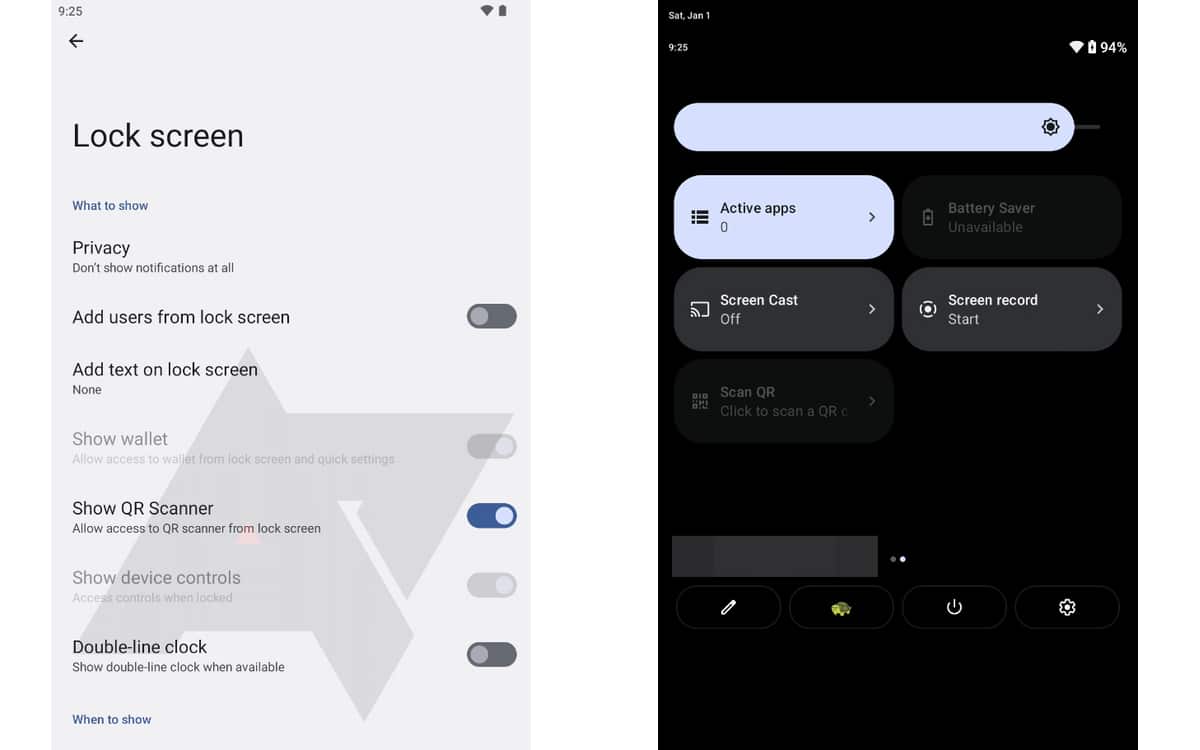 NEW OPTIONS FOR MATERIAL YOU'S MONET THEME
One of the main attractions of Android 12 was Material You, an all-new design starring the Monet theme , which allows dynamically changing the colors of the interface (down to system menus and app icons ) depending on the wallpaper chosen for their smartphone. Android 13 will go even further in customization by improving Monet, which would be entitled to three new "filters" to accompany the already existing "Tonal spot".
"Vibrant" would only accentuate a few colors compared to "Tonal Spot". "Expressive" would increase the width of the range of colors used, even if it means moving away from those of the wallpaper, but still remaining in harmony with it. And "Spritz" would bet on the desaturation of colors to approach a monochrome atmosphere.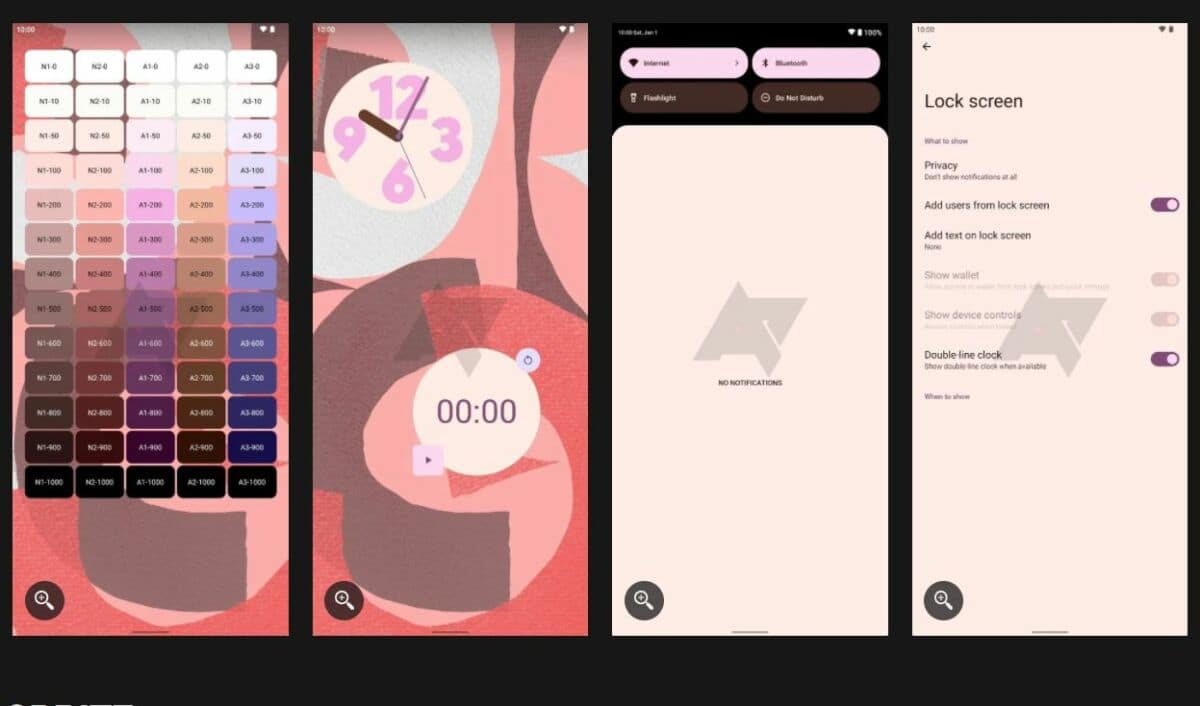 THE DESIGN OF THE VOLUME CONTROL
It must be recognized that controlling the sound volume of the speakers of the smartphone or tablet and the audio devices connected to it by wire or Bluetooth has not always been very practical on Android. After multiple redesigns of the interface of this function, Android 13 will bring its stone to the building and improve the aesthetics and convenience of the volume mixer. Android Police clarifies that Google teams are still actively working on this UI element, and that the end result may differ from what can be seen in the leaked screenshots that we have. offer below.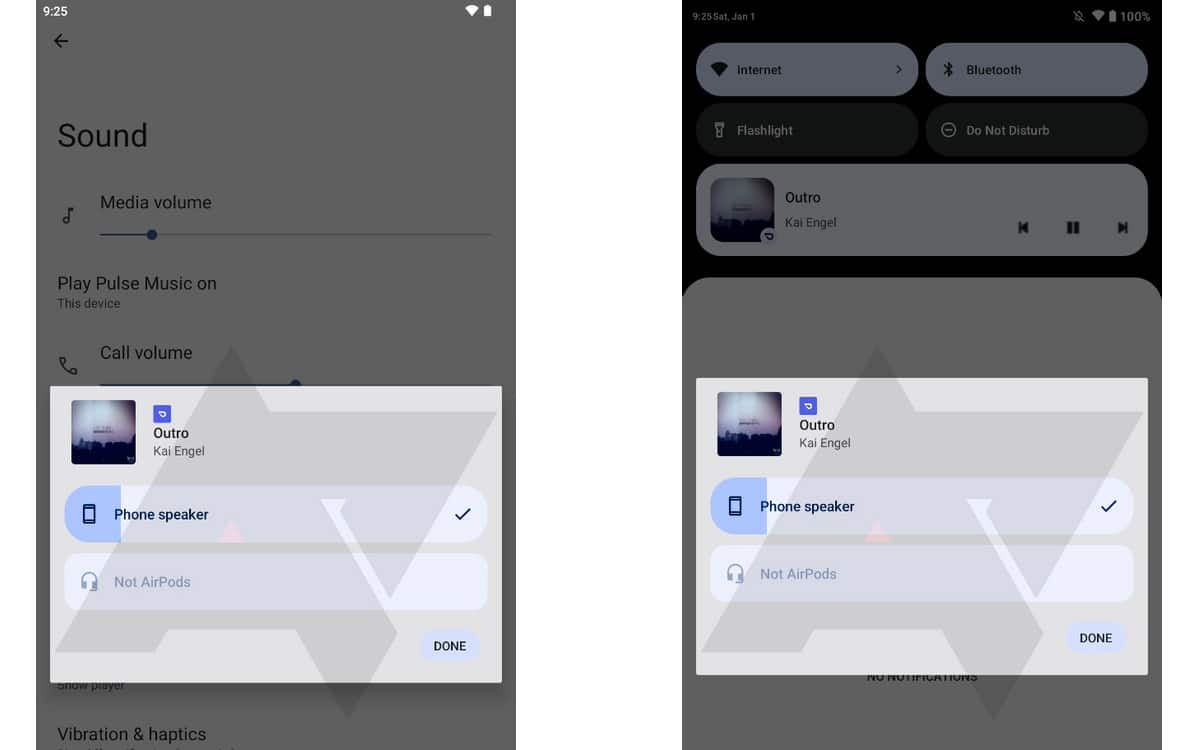 SECURITY HARDENING
In addition to various corrective patches providing fixes for security flaws and other vulnerabilities, Android 13 could (again according to a contribution on AOSP) adopt support for the DNS over HTTPS (DoH) data encryption protocol, which would come in complement to the DNS over TLS (DoT) currently in use. In both cases, the main aim is to protect users against "man-in-the-middle" type attacks.
A REDESIGNED TASKBAR
For the first time, Android 13 will allow the display of 6 applications in the taskbar . When one of them is deleted, the OS even goes so far as to suggest another based on the smartphone's usage history. However, this novelty brings a small problem. Unlike older versions, Android 13 doesn't extend the taskbar when it shows fewer apps, so it stays centered smoothly. Instead, the operating system leaves a vacant space, as you can see in the screenshot below.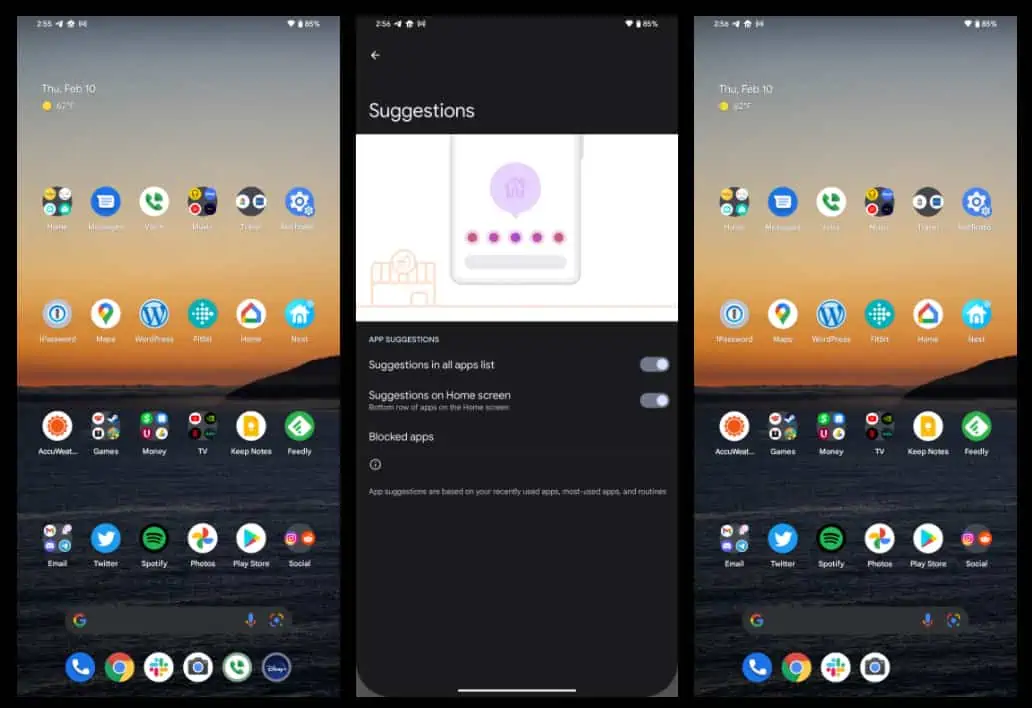 A NEW, MORE CONVENIENT DROP-DOWN MENU
The drop-down menu, the interface that appears when you swipe down, got a little overhaul with the Developer Preview 2 . On Android 13,  the power and settings buttons are now placed at the very bottom right . This allows easy access with the thumb. We also notice a new button that allows access to the user's profile (accessible only via the settings today). Finally, we can also note the arrival of a new interesting icon.  This allows you to see how many applications are running in the background.
YOUR SMARTPHONE WILL NOTIFY YOU IF AN APP DRAINS THE BATTERY
On Android 13, your phone will be able to alert you if an app has been draining battery life for more than a day . The measurement only affects  apps that are open in the background . If the app  continues to drain battery life when it is no longer actively in use, a notification will notify you. Unsurprisingly,  Android 13 will exempt certain apps , such as system apps, VPN apps, or apps that the user has decided to whitelist.
ANDROID 13 ACCELERATES THE LAUNCH OF GREEDY GAMES
Google has integrated several functions dedicated to gamers into Android 12. These allow in particular to adapt the performance and behavior of the smartphone. Thanks to these tools, smartphone brands have been able to develop panels accessible from within a game to suppress notifications and improve performance. With Android 13, Google goes further by directly giving the game the possibility of accessing a mode where performance is occasionally increased. The goal is to accelerate the start-up phase of the most demanding games , such as Genshin Impact , by benefiting from a surplus of processor power.