In this pandemic period, tools for controlling a PC remotely are meeting with enormous success. If the prospect of being able to access your desktop computer from the comfort of your home appeals to you, we suggest you fall for one of these services. Today we want to draw your attention to AnyDesk . It is a remote desktop software that will suit both individuals and businesses.
Summary
AnyDesk, a remote desktop software with multiple advantages
A free solution and paid offers
How to use AnyDesk to control a PC remotely?
What you must remember
AnyDesk, a remote desktop software with multiple advantages
AnyDesk is free, cross-platform remote desktop software . It is available on Windows, Linux, macOS, Raspberry Pi, Chrome OS, iOS and Android. Thanks to it, you can very easily access a remote computer for example to carry out computer repairs or to continue working on it.
Using AnyDesk has definite advantages. It is software that ensures IT professionals and individuals secure and reliable remote connections . The more than 300 million downloads recorded by AnyDesk proves that users scattered around the world trust it.
If you are looking for performance, AnyDesk is the software for you. It promises you low latency , fast transmissions and perfect fluidity . What's more, AnyDesk offers you a completely secure service. To do this, the software uses TLS 1.2 technology in particular. It is known to protect your computer from unauthorized access. Additionally, AnyDesk uses an RSA 2048 asymmetric key encryption system that verifies every connection.
A free solution and paid offers
AnyDesk adapts to all your needs. If you wish to use it for private non-commercial purposes, the software is free. The self-employed or small businesses can, for their part, turn to the Lite offer which is offered at $ 10.99 / month. This subscription gives you access to a single workstation.
There is also the "Professional" offer which is suitable for medium-sized companies. It is priced at $29.99/month. This subscription offers you the possibility of launching one or more simultaneous sessions. Finally, you have the Power offer. This is accessible through a subscription of $52.49/month. It is especially aimed at organizations that need unlimited concurrent sessions.
The main functionalities that accompany these offers are the transfer of files between computers, local printing of files stored on the remote desktop and workstation control from a mobile.
How to use AnyDesk to control a PC remotely?
AnyDesk is arguably the easiest remote desktop software to use . Indeed, a few steps are enough to connect to a remote computer . Here 's how to use AnyDesk .
Note : To make this tutorial, I used two Windows 10 computers.
1. Start by downloading AnyDesk client on your devices.
2. The program does not require any installation on Windows. All you have to do is run the AnyDesk.exe file .
3. Once launched, get the ID (or address) of the workstation you want to access remotely. If you do not have access to the machine, it is up to your contact to give you their AnyDesk ID.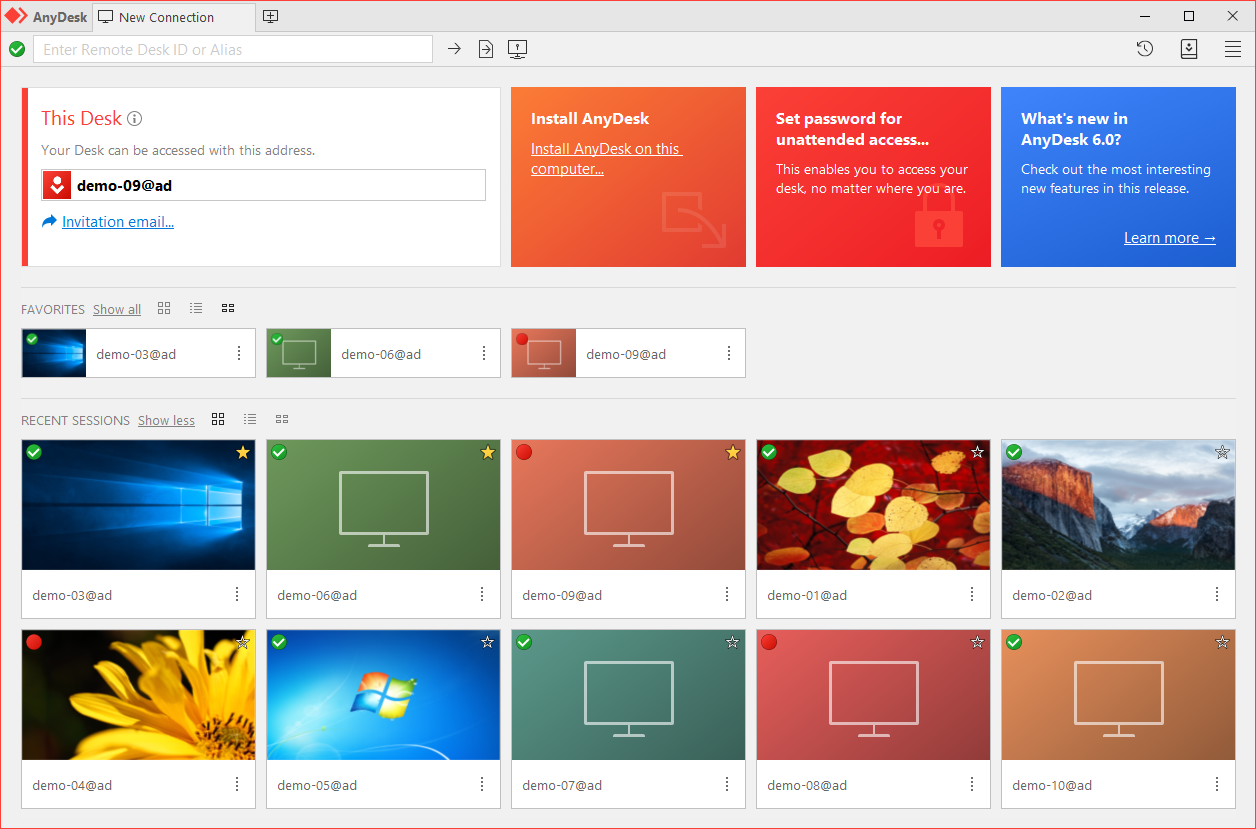 4. Then, from your computer, enter the workstation ID of your interlocutor under " Other workstation ", then click on " Connect ".
5. Wait a few moments for your correspondent to accept the connection to his device.
6. On the PC of your interlocutor, here is the message which is displayed when you try to connect. He must click on the " Accept " button to authorize the connection to his computer. Of course, your interlocutor has the possibility to grant you the following permissions:
Authorize the use of the keyboard and the mouse, the clipboard, the file manager, save the session, lock the device at the end of the session, listen to the sound or even draw on the screen.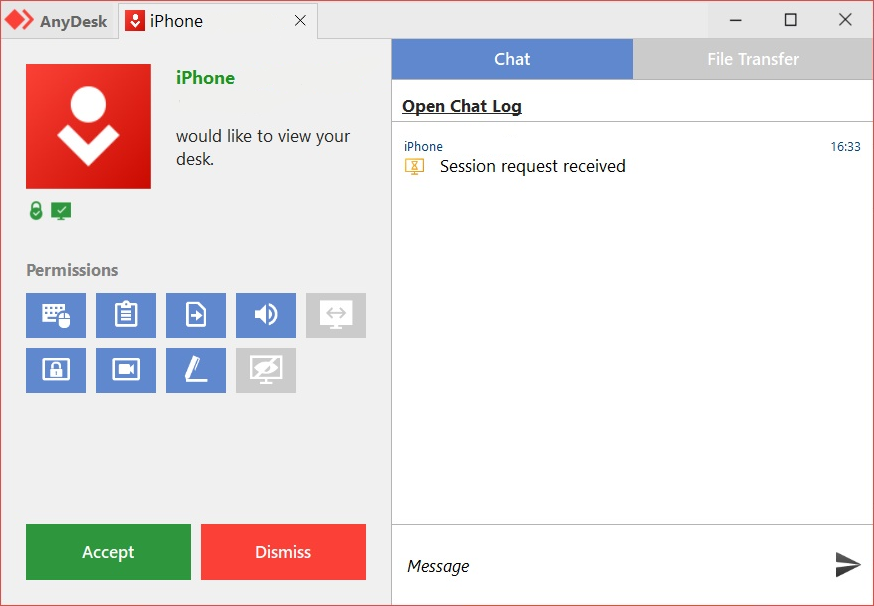 7. Once your contact has accepted the connection, you will see their Windows desktop displayed on your screen.
What you must remember
AnyDesk is arguably the easiest freeware to use for controlling a PC remotely. Both simple and practical, AnyDesk also has the advantage of being cross-platform. Thus, you will be able to remotely access a Windows, macOS and Linux computer without any effort. Finally, you will also appreciate its level of security with an encryption system that secures each of your connections.
If you liked this article, please subscribe to our reddit community to discuss it. You can also find us on Twitter and Facebook.