Looking at old family photos, historical snapshots or even black and white films, have you ever wondered what it could look like in color? It was from this idea that was born Colourise ; a web application that allows you to colorize your old photos. We show you how this free tool works in this article!
Bring color back to your photos on Colourise.com
Colourise is an online tool that allows you toadd color to your old black and white photos. For this, Colorise relies on artificial intelligence, which makes the color recomposition process automatic. Therefore, if you have a whole stock of old family photos, you will love this tool!
With Colourise, you don't need to know how to edit images or use expensive photo editing software; everything is done online by simple drag and drop.
It is important to keep in mind that results may vary from photo to photo; in some cases the result will be more convincing than in others. Uploaded images cannot exceed 1200 x 1200 px. Their size must also be less than 5 MB, otherwise the image will be automatically compressed and will lose quality.
With respect to privacy, images you upload or download to this online service are permanently deleted after 30 minutes. Moreover, the tool is completely free and does not require any registration or creation of an account. Everything is done from your favorite web browser (Chrome, Firefox, Edge, etc.). You can then share the result with your loved ones to make them relive precious memories.
To colorize a black and white photo, you just need to follow the steps listed below:
1. Select the black and white photograph you want to colorize and drag it onto the online tool page.
2. Wait a few seconds for the image to process and the AI ​​to color your photo.
3. Click on the button " Download to upload your new color converted photo.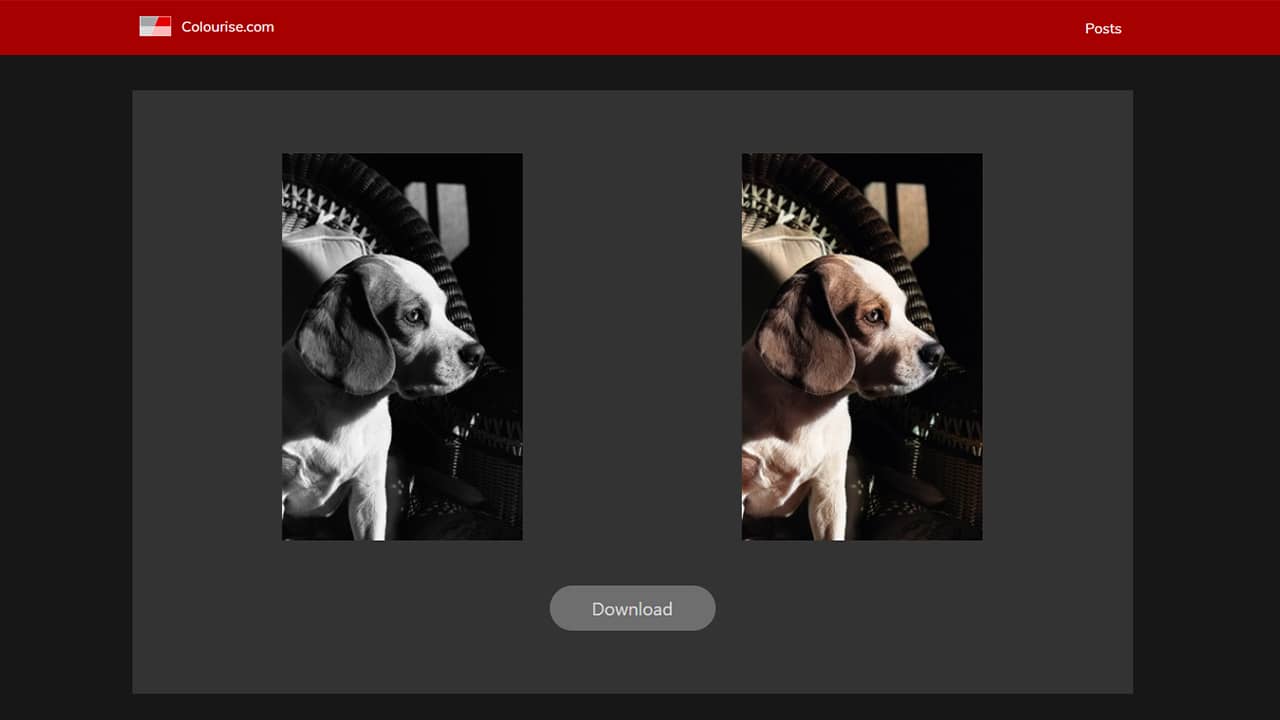 ✅ That's it, now you know how to colorize a black and white photo with this free online tool 😎
What you must remember
Head over to Colorize.com now to bring old photos back to life. Just upload a black and white photo and Colourise will automatically add color to it. This process is fully automated, so you don't have to worry about choosing colors or anything else. Just sit back and watch your photo come to life in color!
Colorize.com is not the only online tool that can colorize a black and white photo. You also have the Image Colorizer tool or the PhotoGlory software. With this, you have enough to make your old photos as close as possible to the reality of the time.
And you, do you know of other free and practical tools for amateur photo editing? Share them with us in the comments!