Cloud storage is a revolutionary technology, allowing you to save your data and documents directly on the internet. It is thus possible to save space on your hard drive, but also and above all to guarantee data security and to access it from any device.
Widely adopted by companies, cloud storage has gradually become more popular with the general public. Nevertheless, consumers are often afraid of having to pay for these services. However, there are many free online cloud storage services today. So, which cloud to choose? Discover the cloud comparison of free cloud services as well as a guide to choosing the free online storage service that suits you.
Definition – What is cloud storage?
Cloud Computing technologies offer many possibilities. Cloud computing makes it possible to carry out all the operations usually carried out on a PC directly on the Internet.
The concept of cloud storage therefore refers to the fact of storing data directly on the internet rather than on a hard drive or other physical medium. This is cloud backup. In fact, the data is stored directly on the Cloud provider's servers, in a remote Data Center. These servers are managed and maintained by the provider.
Cloud storage allows access to its data from any terminal by simply connecting to the Cloud service on which it is stored. In addition, unlike local storage, cloud backup guarantees data durability.
If the hard drive fails, the files are lost, while on the cloud they are preserved forever (at least in theory) . This is one of the advantages of free cloud storage. Some services also allow you to edit the content of files directly from your browser.
Most often, cloud storage services are billed on a monthly subscription system. The price of this subscription varies according to the storage space used.
Some Internet users prefer to stick to local storage for the sake of security. However, vendors deploy many security features. In particular encryption, two-factor authentication or even strengthening the physical security of their servers.
Content editing
In addition to offering storage space, some services also offer online content editing through the cloud. This very useful function is only offered by Microsoft OneDrive, Google Drive and Dropbox. Each of these services has its own benefits and unique operation.
Dropbox allows you to view PDF documents, and even modify them by installing certain plugins. For those who regularly need to edit PDF content, tools such as WriteBox or TextDropApp will be very useful. There are also dozens of Dropbox compatible plugins. They make it possible, for example, to synchronize files on different platforms (inSync) or to encrypt data (SafeBox, BoxCryptor, etc.).
As for Microsoft OneDrive, it offers the possibility of editing all types of documents from a web browser. Thus, it becomes possible to edit Word, Excel or PowerPoint documents without even needing to have the Microsoft Office suite. Subscribing to OneDrive then saves the price of an Office subscription.
On the other hand, Google Drive allows the opening of all document formats. A Word text with Docs, an Excel table with Sheets, or a PowerPoint presentation can be opened without difficulty by the various Google services. It also makes it possible to modify or edit these documents from a browser without using software, and even to create PDF documents. Again, this cloud service saves the price of a Microsoft Office subscription.
Top Free Cloud Services
1. pCloud the Swiss free cloud
This digital safe service, based in Switzerland, allows you to benefit from 20GB of free cloud storage space . It doesn't consume any space on your hard drive, unlike many cloud services. It is faster than Dropbox, and more secure thanks to the Crypto encryption system. This service also allows files to be shared with people who do not use pCloud.
File  size is not limited, and it is possible to synchronize any folder . The desktop app is compatible with Windows, Linux, and macOS, while the mobile app is offered on iOS and Android. An integrated video and audio player allows the playback of streaming media files. The only downside is that file versioning is not very intuitive . Similarly, no local encryption system is offered with the free plan.
2. HiDrive the cloud from 1&1 IONOS
1&1 IONOS ' reputation for web hosting and cloud storage is well established. Launched by the German company STRATO owned by 1&1 IONOS, HiDrive is a cheap and secure Cloud. Very advantageous for businesses, HiDrive prices start at €1 excl. VAT/month for 100 GB . In all, four packages are offered by 1&1 IONOS for storage on HiDrive , including a 2000 GB Pro offer for €1 excl. VAT/month for 6 months , then €20 excl. VAT/month.
3. Idrive the best free cloud for continuous backups
With Idrive,  you can enjoy 5GB of cloud storage space for free . The free cloud service is easy to install. An unlimited number of devices can be associated with each account. An option allows continuous backups. It is also possible to perform disk image backups. It is possible to archive files and synchronize complete folders. We regret a lower speed than some competing services.
4. Sync.com the fast and confidential free cloud
The  Sync.com service offers 5GB of free cloud storage space . The advantages of this service are a fast synchronization speed, a very good privacy policy, and an easy-to-use interface. On the other hand, we deplore the customer service response time, which is often more than an hour. The encryption system slows down uploads and previews. The mobile client does not allow file sharing.
5. Sugarsync the easiest free cloud to install
Sugarsync offers you 5GB of free cloud storage space . The application is very easy to use, and more intuitive than other file synchronization services. Up to five previous versions of each file can be saved. The apps are also very well designed.
On the other hand,  we deplore the absence of real-time collaboration functionality, and a very slow online backup . No private encryption key secures the online backup. It is also very difficult to cancel an account.
6. Box.com, an intuitive and complete free cloud
With Box.com, a direct competitor to Dropbox, you can benefit from a free cloud storage space of 10 GB . Additional space was once granted to owners of Samsung Galaxy S3 and LG Nexus 4, but this partnership with the Korean leaders in the mobile market has not been renewed.
Despite  its many features, Box.com is very easy to use . The sharing and collaboration features are very complete. File access control is also highly developed. It is possible to preview the files directly from the browser. On the other hand, the desktop application leaves something to be desired.
7. Flipdrive the free cloud on web browser
FlipDrive does not require an app to be installed on desktop or mobile. Cloud management is done directly on the internet via a web browser. This service then allows you to share your files freely . Moreover, it offers 10 GB of free storage.
FlipDrive provides the ability to back up data that you might not have thought of. Including browser preferences, bookmarks or contacts. The lack of a local backup client is unfortunate.
8. SpiderOak the most secure free cloud
SpiderOak  is a cloud storage service recommended by Edward Snowden, the famous privacy and confidentiality whistleblower . You can enjoy 2GB of free cloud storage space. Privacy features are the main advantage of this service. An unlimited number of devices can be associated with each account. The file synchronization feature is valuable, as are the customization options for backups. On the other hand, file sharing is too complicated, and the upload/download speed is disappointing.
9. Google Drive, a free cloud coupled with an office suite
Google Drive provides 15 GB of free cloud storage space . It stands out for its well-researched sharing and collaboration features. Its various Google services such as Docs and Sheets provide the ability to open and edit all document formats. For example, texts, tables or PowerPoint.
Plus, most Gmail users don't need to create one. However, it lacks automatic backups, scheduling, and the ability to select folders to sync from the hard drive.
Also, no local encryption is offered . This service is one of the services recommended for occasional users. On the other hand, those who need to regularly back up a large amount of data should turn to Google Cloud Platform .
10. OneDrive the free cloud from Microsoft
Microsoft once offered 15GB of OneDrive free cloud storage, but eventually decided to reduce that space to just 5GB . This cross-platform offer has the advantage of supporting Hotmail or Outlook addresses. The web application is simply masterful, and the integration with Windows 10 is flawless.
On the other hand,  we deplore a rather slow upload and download speed, a limitation of 10GB per file, and a maximum number of files limited to 20,000 . Similarly, no local encryption is offered and the NSA can very easily access the data stored on this cloud. The iOS app is also very buggy.
11. Amazon Cloud Drive the best free cloud for photo backup
Amazon 's  cloud service is among the most reliable and powerful available today . You can get 5GB for free. This service particularly excels in the field of photo backup , with an automatic image backup feature, and Amazon Prime members enjoy unlimited space for images. The web interface is very good.
We  regret the absence of a file synchronization feature . Desktop applications are very limited. It is not possible to share folders, only files. Useful features like versioning or scheduling backups are also lacking.
13. Apple iCloud: the best free cloud for iOS and macOS
iCloud is Apple's standard service for backing up and synchronizing files. This includes photos, emails, contacts, calendars, notes, reminders, messages and other content. In its basic version, it offers 5 GB of online storage for free . To take advantage of all the features offered, it is best to have a Mac or an iPhone, or even an iPad.
It should be noted that the creation of an Apple ID account is necessary to use it. Also, the iCloud service has a sleek interface for its apps and web service. Unfortunately, this service pales in comparison to the competition. No Android or Windows Phone app is available. Also, iCloud does not meet the standards for file synchronization services.
14. MediaFire the free cloud hosting giant
Very well  known for its file download service hosted on the internet, MediaFire also offers 10GB of free cloud storage space . A mobile application is available on iOS and Android. It is possible to synchronize folders automatically. Advanced statistics can be viewed. It is also possible to keep different versions of a file. On the other hand, we regret a very slow upload and download speed. Data security methods are not disclosed.
15. Mega, the biggest free cloud storage
The famous Kim Dotcom, creator of Megaupload and Megavideo, offers a free cloud storage service with 7 million users. To store their files, just head over to Mega's site and start dragging them.
Also, these folders can be synced across devices. The cloud service makes it possible to recover deleted files, or previous versions of a modified file.
When it comes to privacy, Mega relies on Article 12 of the Universal Declaration of Human Rights. The latter stipulates that "No one shall be subjected to arbitrary interference with his private life, family, home or correspondence, nor to attacks on his honor and reputation". In addition, this cloud provider guarantees end-to-end encryption. However, MEGA's security features can hardly be used by a novice. Another downside is the lack of transcoding of shared videos.
16. Yandex Disk the free cloud from the Russian internet giant
The Russian internet leader, Yandex, offers 10 GB of free storage space on its cloud. The company has taken a similar path to Google. It offers email, mapping, music, news, video, search engine and taxi booking services.
The Yandex.Disk cloud service was launched in beta a few weeks before Google Drive. Since then, it has been the most widely used cloud service in Russia, Ukraine and Turkey.
Its advantages include ease of use of its web client, desktop integration. It also has a built-in photo editing and screenshot tool .
In terms of security, file transfers are encrypted using SLS/TLS, and data access is protected by Russian laws. The application works with iOS, Android, Windows Universal, Mac, Linux and WebDAV systems. Among the defects noted is the download limited to 2 GB on the web and 10 GB on other applications.
17. Bajoo, the other free French cloud
With Bajoo, you can have 25GB of free cloud storage space located in France . Again, this service therefore takes advantage of very strict French laws on data confidentiality, and guarantees the impossibility for the government or any other third party to access your files without your direct consent. The data is end-to-end encrypted, and even Bajoo cannot access it without your password.
However,  the official site of the service does not include any legal notice, which can cause mistrust . In addition, the application consumes a lot of computer resources.
18. Jottacloud the Norwegian free cloud
On Jottacloud,  you can enjoy 5GB storage space for free . The servers are located in Norway, which is a big advantage for European users. Storage and backup are unlimited. The download and upload speed is also very decent. On the other hand, we regret the absence of local encryption, and the loss of upload speed for larger files.
19. Digiposte the free cloud of La Poste
The cloud service of the post office, directly hosted in France. You can have 5GB of free cloud storage space. Use this space strategically, for example to store your most valuable administrative documents. Indeed,  the Post Office is an institution that is not in danger of disappearing, unlike certain American or Asian companies .
20. Syncplicity the simple and secure free cloud
This  service offers you 10 GB of free cloud storage space . It allows you to manage your data from anywhere. Data security is guaranteed by strong AES-256 encryption. Unfortunately, it lacks granular control. Online file editing is also limited. It is not possible to create user groups, and no file search function is offered.
21. kDrive, the free cloud for SMEs.
The Swiss from Infomaniak developed this cloud service in 2020. In a short time, it managed to convince a good number of customers thanks to strong arguments in its favor. It should be noted on the one hand its many advanced functions with regard to sharing, online collaboration and sharing. Security and privacy are the other strengths that allow kDrive to make it an alternative solution to the cloud giants that is worth taking a look at.
What are the different types of cloud storage?
There are three main distinct categories of cloud storage: public, private, and hybrid . In the case of the public Cloud, the data is stored on the provider's servers and distributed between its various Data Centers which can be disseminated between continents.
Users generally pay according to the resources they use , in addition to a rate related to the volume of data stored and the frequency with which it is accessed. This model is particularly suitable for storing unstructured data. This sector is dominated by Amazon Simple Storage Service (S3), Google Cloud Storage, and Microsoft Azure.
In the case of the private cloud , storage resources are deployed as a dedicated environment, protected behind the corporate firewall. Private cloud storage incorporates the features and functionality of public cloud services, but the data is hosted internally. This model offers more options for customization and control over data, and is suitable for companies with strict security or compliance requirements.
Finally, the hybrid cloud is a mix between the public cloud and the private cloud. The user may choose to store certain unstructured data in the public cloud, and to store actively used data in an on-premises cloud.
This model therefore offers maximum flexibility . It makes it easier to support seasonal peaks in data creation or access to information thanks to the elasticity of the public cloud. This model is increasingly adopted by companies.
Advantages and Disadvantages of Cloud Storage
Cloud storage brings many benefits. It saves money , since you only pay for the capacity you use.
In addition, it is possible to access the data from anywhere in the world , from any device connected to the Internet. This is a real advantage over physical storage media such as hard drives.
Ease of use is also at the rendezvous, since the servers are entirely managed by the service providers. Finally, the possibility of making backups adds additional security to the data.
However, this technology also has drawbacks. Opting for Cloud storage implies agreeing to entrust the control and protection of your data to a third party, which represents a heavy responsibility. Security measures are implemented, and leaks remain rare, but you have to be aware that zero risk does not exist.
In addition, data access and data transfer to the cloud can represent an underestimated cost by companies . For example, the monthly cost of an optical link can reach several thousand euros.
Enjoy 2 TB of online storage for life with pCloud

Guide – What are the criteria to consider when choosing a free cloud? Which cloud to choose?
Security

In principle, data stored on the free cloud does not benefit from specific encryption on the storage space in question. They are only encrypted during the transfer process. However, some free online storage services encrypt the data on the remote hard drive. Such is the case of Mega, which opts for 2048-bit encryption . On the other hand, other providers offer to pay extra to take advantage of an encryption service. This was the case of pCloud and its Crypto option, billed at $3.99 per month.
In most cases, the data remains stored in the clear. To encrypt the data, it is enough to use a compression tool and a password, with software like WinRAR. Or, you have to use a program designed for this purpose such as Boxcryptor or Cloudfogger.
Either way, data stored on the free cloud is generally safer than data stored on the hard drive. Suppliers place great importance on data security in order to maintain credibility with their customers. Moreover, they have the financial means to ensure this security.
Storage space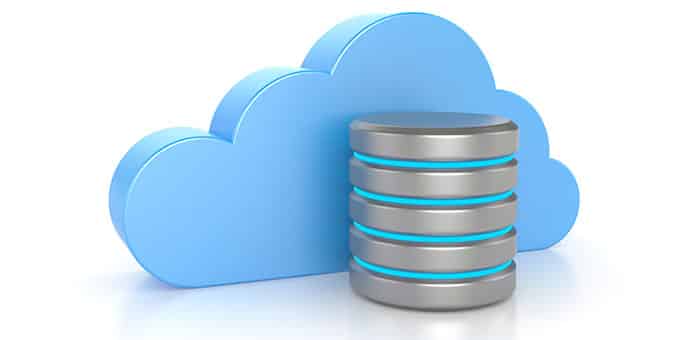 In terms of storage space, not all free cloud services are created equal. At most, the user has 50 GB for free with Mega. This capability should be enough to meet the needs of most Internet users.
On the contrary, some free cloud services offer only the bare minimum to entice users to subscribe to the paid version. Among them is Dropbox, which only offers 2 GB of free space. To avail more space, users will have to pay $9.99 per month for 100 GB, $19.99 per month for 200 GB, or $49.99 per month for 500 GB.
However, Dropbox stands out with a File History backup feature. After modifying or deleting a file, users can find it intact for a period of thirty days.
Maximum file size
You should also consider the maximum file size allowed by each service. In this field, Mega or Hubic are the leaders, because they do not offer any size limit. However, other services offer more storage space but limit the maximum file size. It is therefore necessary to determine the size of the files and the total size of the content to be stored in the cloud to determine the appropriate cloud backup service.
Keep in mind, however, that free cloud storage services don't stay frozen in time forever. Since they are free, the providers of these services sometimes consider that they are not accountable to users.
Indeed, these services can disappear overnight, or change radically in conditions. At first, Microsoft offered 25 GB of free storage to its subscribers . The space was later reduced to 15 GB and then to 5 GB. This kind of initiative pushes users to opt for the paid version. In this case, Microsoft offers 50 GB for €2 per month. However, such a ploy can also encourage users to abandon the service and turn to the competition.
Transfer speed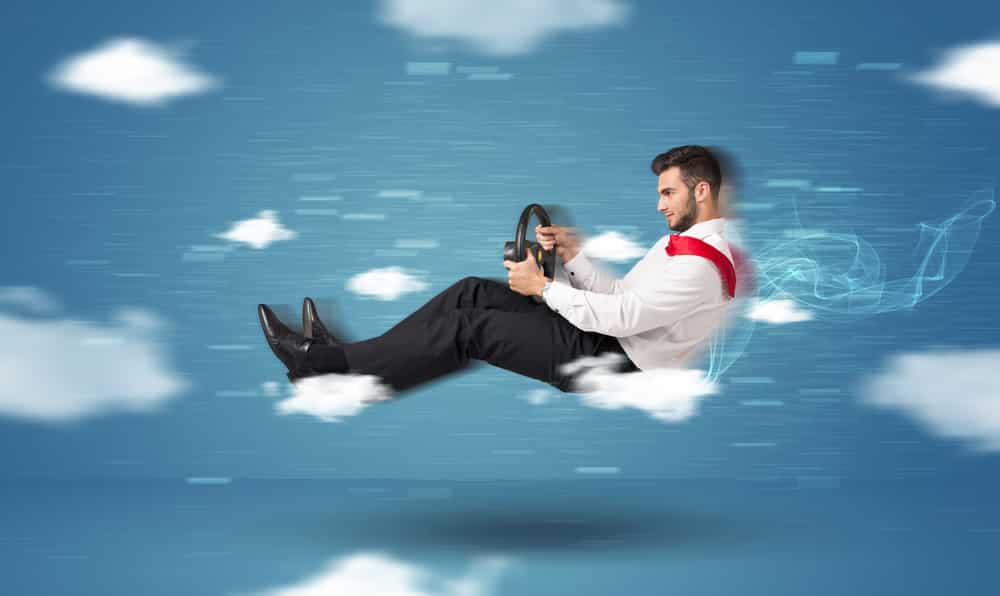 Transfer speed is an important feature of cloud storage services . It is she who determines the time required to transfer your files to the cloud, or to download them. In this area, Google Drive wins the prize with 10.5 MB/s in download and 5.5 to 6 MB/s in upload. Less known, Ozibox also excels with an upload speed of up to 12 MB/s. Dropbox offers around 8.5 MB/s to 9 MB/s in download and only 650 KB/s in upload. At Mega, the download speed is 1.5MB/s and 1.8MB/s upload. For its part, the French Hubic offers an upload and download speed limited to 1.2 MB / s . Microsoft is clearly at the bottom of the ranking, since OneDrive is limited to 500 kb/s in upload and download.
Applications
Mobile apps and desktop apps are the software that helps manage, edit, and download the documents from a cloud storage service. In fact, the quality and comfort of use of the application are important to take into account when choosing a free cloud service. It is also possible to use the service's website from a browser, but this solution is generally less practical. Among the best applications are those of DropBox, Google Drive, OneDrive and Hubic. The Google Drive client, for example, allows files modified online to be synchronized locally, instantly. The reverse is also valid. In fact, changes made to a local file are immediately saved to the cloud,
Desktop apps
The Microsoft OneDrive app is also excellent. It is available on Windows, macOS, and management can also be done online on Windows 8.1 or Windows 10 . The latest version of the OS allows direct access to OneDrive from Explorer. A directory is created from the first installation to allow the user to find all his files stored online on the cloud server. The user then selects the files they want to download to their hard drive. The Hubic app is also remarkably easy to pick up. The app indicates the number of GB used and available in the synchronization directory automatically created on the hard disk, the interval between each synchronization, and allows you to choose precisely the elements to be synchronized within a folder . do not offer a desktop app or a mobile app . We can cite for example e-nautia, whose users must content themselves with a web interface to manage their files. For the rest, most services come with an application for management.
Applications mobiles
The Mega service offers a mobile application for Android and iOS. This application allows you to efficiently manage cloud storage, load files, rename them, delete them or share them. Dropbox on its side offers many mobile applications to manage, delete, rename, share files, or create folders . Third-party developers are also allowed to create unofficial Dropbox applications. The French Hubic has nothing to be ashamed of when faced with its competitors. The Android application allows you to see the available storage space, manage the cache, and protect the storage space using a 4-digit code . A valuable feature that strengthens cloud security.
Content editing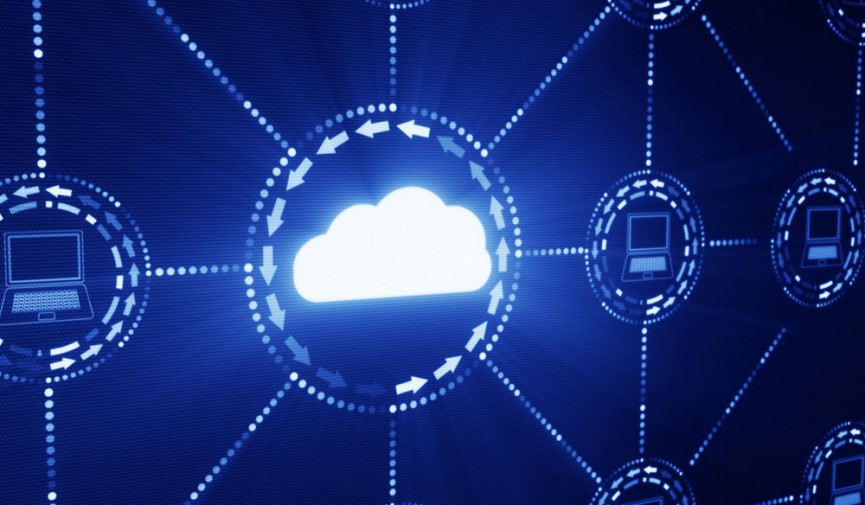 In addition to offering storage space, some services also offer to edit online content through the cloud . This very useful feature is only offered by Microsoft OneDrive, Google Drive and Dropbox. Each of these services has its own advantages and its unique operation. On Dropbox, it is possible to consult PDF documents, and even to modify them by installing certain plugins . Tools such as WriteBox or TextDropApp will be very useful for those who regularly have to modify content in PDF format. There are dozens of plugins compatible with Dropbox, allowing for example to synchronize files on different platforms (inSync) or to encrypt data (SafeBox, BoxCryptor…). With Microsoft OneDrive it is possible to modify all types of documents from a web browser . You will be able to edit Word, Excel, or PowerPoint documents without even needing to own the Microsoft Office suite. Subscribing to OneDrive can therefore save the price of an Office subscription. On Google Drive, it is possible to open any document format. A Word text with Docs, an Excel table with Sheets, or a PowerPoint presentation can be opened without difficulty by the various Google services. It is also possible to make modifications or edit these documents from a browser without going through software, and even to create PDF documents. Again, this cloud service can save the price of a Microsoft Office subscription .
Streaming
Some free cloud services allow streaming audio/video files to be played over the internet, without downloading them to a hard drive . The encoding is directly supported by the cloud server, which makes it easy to open any video or audio file formats from any device.
The Dropbox service allows you to view any audio or video file in real time on any browser without downloading . Major formats AVI, MP4 and MKV are all supported. Unfortunately, this feature is only available on desktop. On mobile, it is necessary to download the video and audio files beforehand.
The Google Drive service also allows streaming audio or video files . AVI, MP4, MOV formats are supported. It is possible to view the videos saved on the cloud storage space, or to preview them thanks to a very economical transcode system in terms of bandwidth.
On mobile, however, sometimes Google Drive struggles to open a video document that is too heavy. For its part, Microsoft OneDrive also offers audio and video streaming from the cloud . Users can listen to music or watch videos without having to download them first.
However, only certain standard formats are supported. MP3 or MP4 formats are supported, but not high-quality formats like FLAC or MKV. If you want to take advantage of a streaming feature, on the other hand, it is better to avoid Hubic . This service does not allow you to play a video or audio file directly from the mobile or desktop application. It is necessary to download the file to open it from your device.
On Mega either, no video or audio streaming functionality is offered . It is necessary to download the file to a hard disk. However, the service offers a compression feature in ZIP format. In addition, in addition to offering hard disk download, Mega allows files to be downloaded directly to another cloud account.
Multi-versions
Few free cloud services allow users to maintain multiple versions of a single . The Dropbox service allows file history to be kept for 30 days. It is thus possible to restore a previous version of a file.
Similarly, Google Drive offers 30 days of history and 100 file changes. With OneDrive, Microsoft offers for its part to keep the 25 previous versions of a file. These three free services are the only ones to offer to keep several versions of the same file. On all other services, be extremely careful not to trick yourself into saving erroneous changes to a .
Transfers between services
It is very useful to be able to transfer your documents from one cloud service to another. This process enhances the security of files by backing them up twice . Unfortunately, competition requires, very few services offer such functionality. To transfer documents from one service to another, it is therefore necessary to download and upload them again.
Enjoy 2 TB of online storage for life with pCloud

Cloud FAQs
🏆 What is the best free Cloud?
Several companies offer free Cloud solutions with services that differ from one to another. However, it is not because one is called Microsoft or Google that one has the best offer. This is why you have to choose a Cloud according to your specific needs. Check the storage space, the security criteria, as well as the nationality of the company which influences the quality of its customer service. Finally, make sure your choice is compatible with all the platforms you use: Windows, Android, Linux, macOS. The 2TB lifetime storage offer from pCloud is one of the most advantageous.
💻 What is Cloud Computing?
Cloud Computing refers to the delivery of on-demand resources and services over the internet. Thus, the storage and access to data is done via the web rather than on the hard drive of a computer. The storage is not local, but on a support only accessible by internet. The Cloud has the advantage of guaranteeing the durability of data which, in theory, is unlikely to be lost.
💸 Is the Cloud free?
The Cloud is available in paid versions, but can also be offered for free. It is then necessary to check several criteria to ensure good service. As with all things, free leads to a general simplification of the offer which will integrate fewer functions. The most important is that relating to security, in order to have data protected at all times.
👑 What is the Sovereign Cloud?
In April 2016, the Ministry of the Interior and the Ministry of Culture gave this definition of the Sovereign Cloud: " deployment model in which the hosting and all the processing carried out on data by a cloud service are physically carried out within the limits of the national territory by an entity governed by French law and in application of French laws and standards ."