You are on Linux, under one of the distributions that I have recommended to you and bam, you suddenly need a tool to convert audio or video files from one format to another?
No problem, now that you're on Linux, everything is possible and it's free and open source. And this tool is Curlew , which is simply a super easy-to-use multimedia converter.
Curlew supports more than 100 different file formats and allows you to convert each of these formats into another format, but also to edit these formats, or complete file metadata. Each conversion in progress appears in a list and can then be paused or simply canceled and it is possible to view the rendering of the conversion even before it is completed.
And that's cool, because it avoids waiting for hours while waiting for an uncertain result.
Description:
Curlew is an easy to use, Free and Open-Source Multimedia converter for Linux. It written in Python and GTK3 and it depends on FFmpeg or Libav.
Main features:
Easy to use and clean user interface.
Hide the advanced options with the ability to show them.
Convert to more than 100 different formats.
Allow to edit formats.
Shutdown or suspend PC afer a conversion process.
Show file informations (duration, remaining time, estimated size, progress value).
Show file details using mediainfo.
Allow to skip or remove file during conversion process.
Preview file before conversion.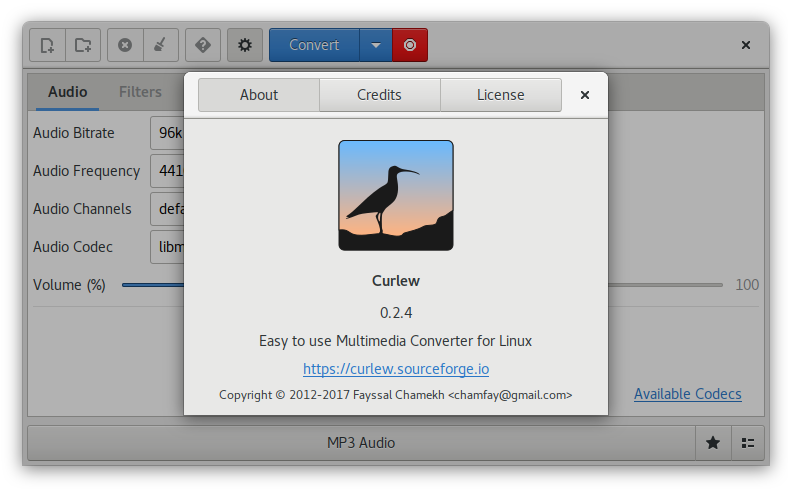 If you liked this article, please subscribe to our reddit community to discuss it. You can also find us on Twitter and Facebook.