In our quest for information, entertainment or news, many of us turn to YouTube. This online video platform is indeed an Alibaba cave in which you can find anything and everything. But how do you know if a video deserves your attention or not?
In a world where literally "time is money", we seek more and more to optimize our time and our day so that we would like as much as possible to waste as little time as possible doing or watching trivial things. Speed ​​and performance are therefore the qualities we seek the most, whether in our professional activities or in the tools we use on a daily basis.
Precisely, we can now apply the same principle when we go to YouTube thanks to the online tool You-tldr .
You-tldr allows you to optimize your time on YouTube
Have you ever thought how easy it would be for you to determine which videos to watch and which not based on a text snippet of what is said in those videos? This is precisely what You-tldr offers us to do.
Whether you want to get a quick preview of what's in a video before watching it in its entirety, have a brief summary of its contents, or transcribe the video to text for you to study, read, or otherwise, You-tldr is the app website you need.
You-tldr allows you to view a quick transcript of supported YouTube videos in this way so that you have an idea of ​​what the video is about.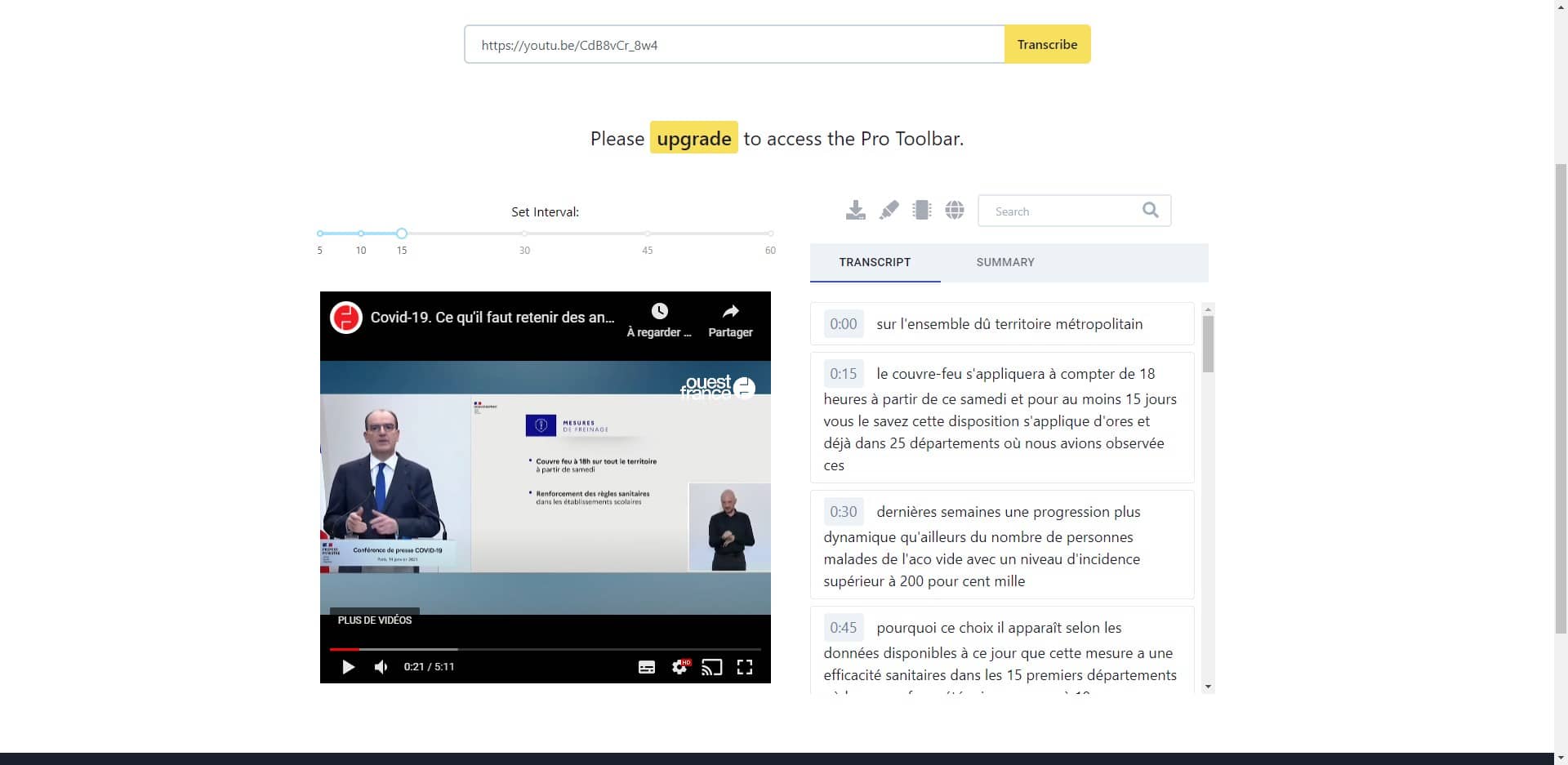 You-tldr, a Pro version for more features
These creators, Bilal and Hamza Tahir created it in just a week but, after asking their Slack community what other options added to You-tldr, we can expect that this application can also generate a transcription for the YouTube videos without subtitles or store transcripts in a personal account.
In its "Pro" version, You-tldr is also able to transcribe YouTube videos into other languages, offer us the possibility to issue comments and notes on the transcriptions and edit the video according to the generated transcription pieces. .
Anyway, You-tldr is a very useful app for anyone who wants to transcribe YouTube video to text!
If you liked this article, please subscribe to our reddit community to discuss it. You can also find us on Twitter and Facebook.