Are you looking for a powerful tool to convert your different types of files ? You are in the right place ! Today I introduce to you Converter365.com a free online converter that supports over 1000 file formats . Thanks to it, you will be able to convert any type of file  (audio, archive, document, image, video and many others). Here is some information to help you learn more about this ultra-complete platform.
Converter365: A Powerful Online File Converter
Converter365 is an online tool that allows you to solve all your problems related to converting a file. The main goal of the creators of the platform is to allow their users to be able to easily convert any file without hassle.
The converter is only available online. In other words, no software installation is required. Likewise, it's free, you have the best possible conversion qualities without paying anything.
The platform provides you with a variety of converters. Including image converter, audio converter, video converter, document converter, archive converter and e-book converter. But that's not all, you also have a presentation converter, a spreadsheet converter and a vector converter. What more ?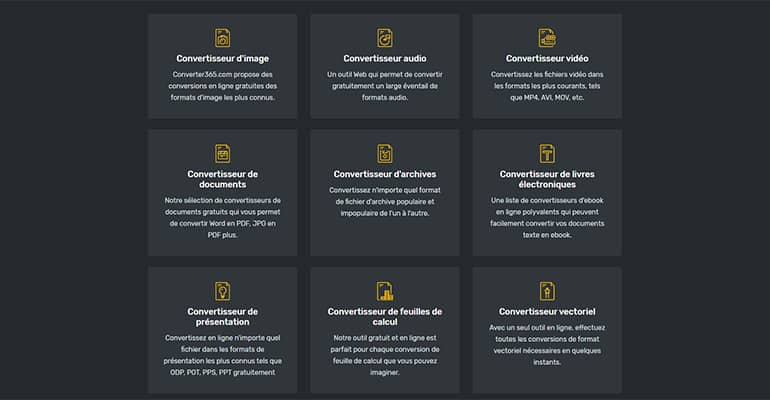 Convert a file to another format
To convert a file to another format on Converter365, nothing could be simpler! The first step is to upload all the files you want to convert directly from your computer, smartphone or tablet. Simply click on the " Add Files " button or enter the URL of your file. Note that you can use your mouse to drag and drop your files.
You can convert as many files as you wish provided that the total size does not exceed 200 MB. If your files to be converted are larger, simply repeat the operation. Conversions are unlimited and all uploaded files are deleted within a minute of conversion.
The second step is to choose the output format. Select the format from the drop-down menu next to " Convert to ", then click the " Start conversion " button to start the conversion.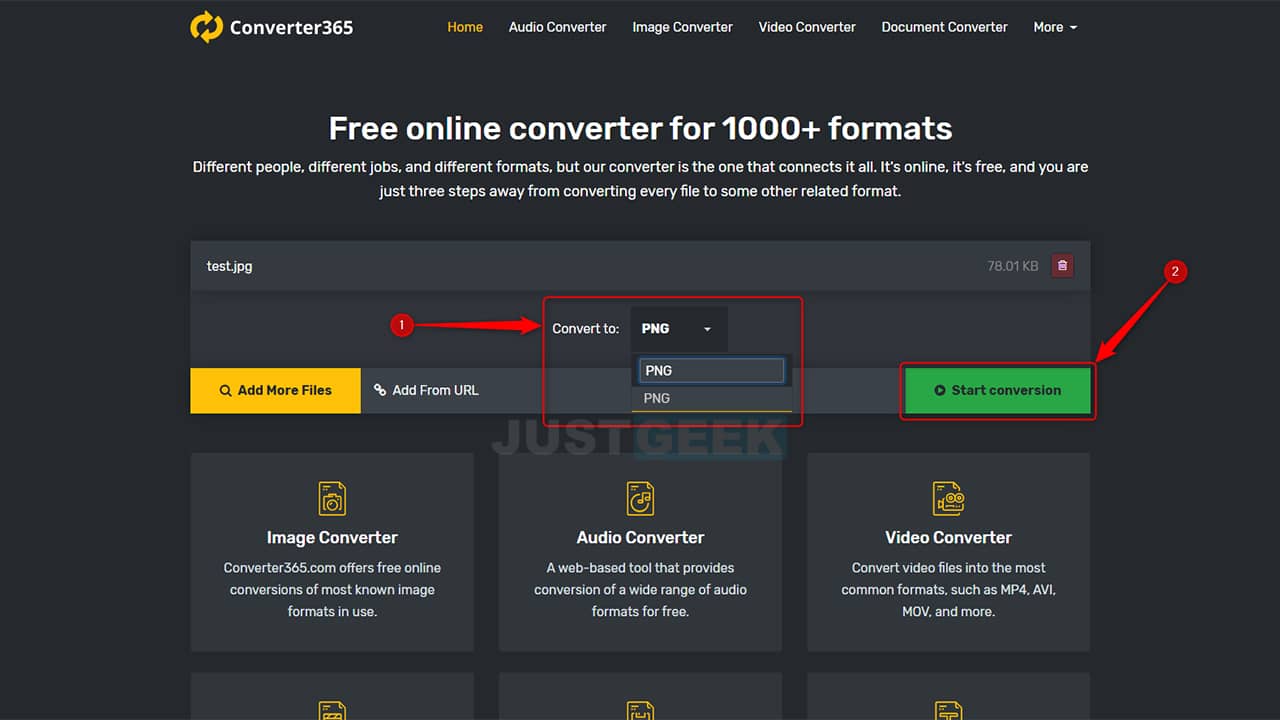 The third step which is the last by the way is to download the converted files. Indeed, you should now download all new converted files with the best possible conversion quality.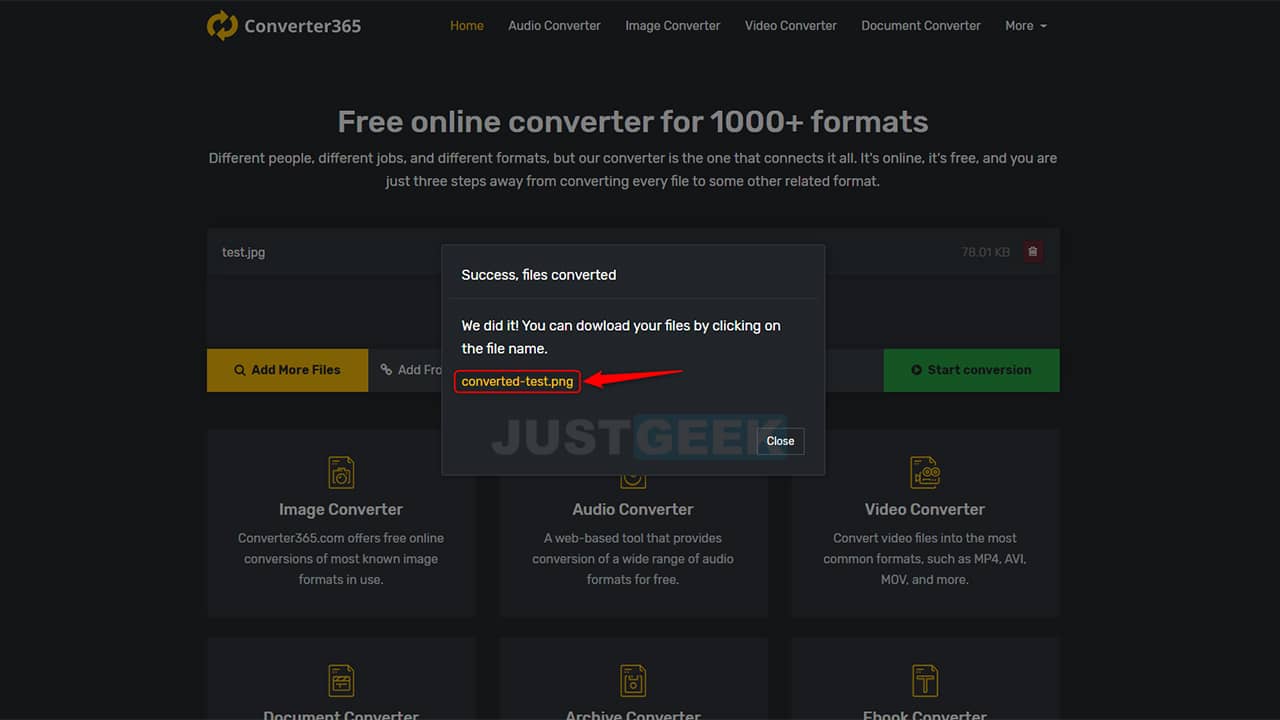 You realize that there is nothing complex with this online converter. You follow these different steps correctly and you convert your files into the format you want.
Conclusion
Converter365 is simply an excellent file converter. Thanks to it, you can convert any type of file and all this for free.