To make a good first impression online, it's important to have a great profile picture. Whether on Linkedin to find a job or on Tinder to find love, the profile picture represents you. It is one of the main elements that helps others to form an idea of ​​who you are. You must therefore take special care of it so as not to look bad. However, if you are not a Photoshop fan, creating a nice profile picture with a beautiful background is a real challenge. Luckily, there is a free online tool called PFPMaker that makes it easy to create a great profile picture .
What is PFPMaker?
PFPMaker is a free tool to create an attractive professional and/or personal profile picture. The principle of this tool is very simple. In fact, PFPMaker has an artificial intelligence that can automatically remove the background from a photo and provide a variety of backgrounds to make the photo more eye-catching. The process is amazingly simple, because all you have to do is upload the original photo in 2 or 3 clicks and PFPMaker will take care of offering you several photo templates with plain, colored, graphic backgrounds. or landscapes. In addition, PFPMaker offers the possibility of making some simple adjustments to perfect the proposed models.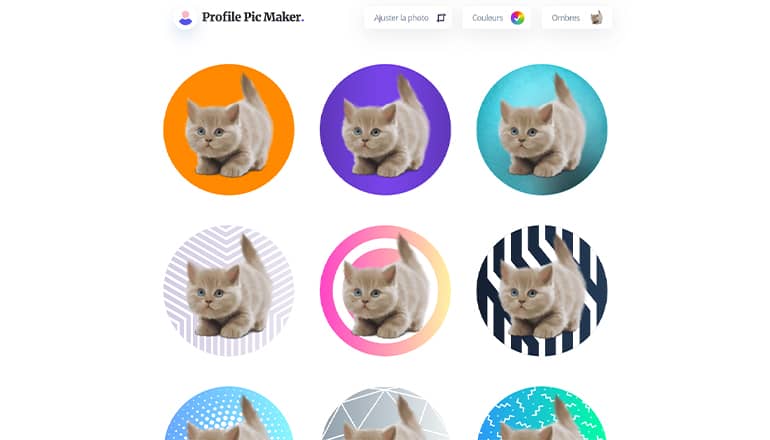 How to use PFPMaker?
1. To create a beautiful profile picture with PFPMaker, go to PFPMaker.com . Since PFPMaker is totally free, you can create your profile picture without even having to register.
2. Then click on the big " + " button in the middle of the page to upload your photo. After only a few seconds, PFPMaker generates more than fifty photos with backgrounds and effects all different from each other.
3. At this stage, you can already upload the profile photos that you like the most. To do this, simply put your cursor on the chosen photo and click on the small green arrow that appears below.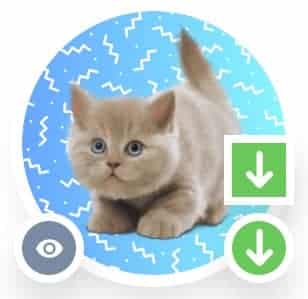 However, it is possible to go further by using the following three settings:
-Adjust the photo: you can indeed modify the size and the inclination of the profile photo.
-Change colors: if the color of the background does not suit you, PFPMaker allows you to change it to your liking.
-Add a shadow: PFPMaker also allows you to add shadows to your profile picture for a more elegant look.
Conclusion
All in all, if you need a great profile picture for your social media accounts, PFPMaker is a tool you should definitely try. It allows you to create beautiful profile photos quickly, for free and without having any graphic design skills.
If you liked this article, please subscribe to our reddit community to discuss it. You can also find us on Twitter and Facebook.