Working on an assignment, project, or presentation that requires input? Do you think your document would be more presentable and more serious if these were presented in the form of graphics? You are completely right. However, you don't have the time or the skills required to create a graph from A to Z  ?
Don't worry, we've found the ideal tool to help you quickly and easily design the graphic you need and more, customize it to your liking, without any need to be a computer whiz. The icing on the cake, the online tool that we offer you does not require registration and is accessible to everyone.
Charttt meets all your data representation needs
Currently, it is not uncommon to find graphs everywhere: on the Internet, in magazines, in scientific journals, etc. Graphs do have the advantage of giving very clearly the exact situation of a given subject, and you yourself may need data graphs to represent an idea.
That's what Charttt is all about . Indeed, this free online tool allows you to create your graphics yourself. And if you think it will be time consuming for you, think again. In just a few minutes, you will master using Charttt and you will be able to create all the charts you want, in the shapes, colors and sizes you want.
Customize your data charts
This online tool actually offers up to 9 different types of data charts . By moving the slider, you can change dimensions, specify chart name, adjust text size and location, choose bar and background color, and more.
You will also easily find how to modify the text boxes to enter the labels and the value of each of the data. Once your graphic is ready, you can copy its link or code to embed it on your websites. You can also download your chart in PNG format.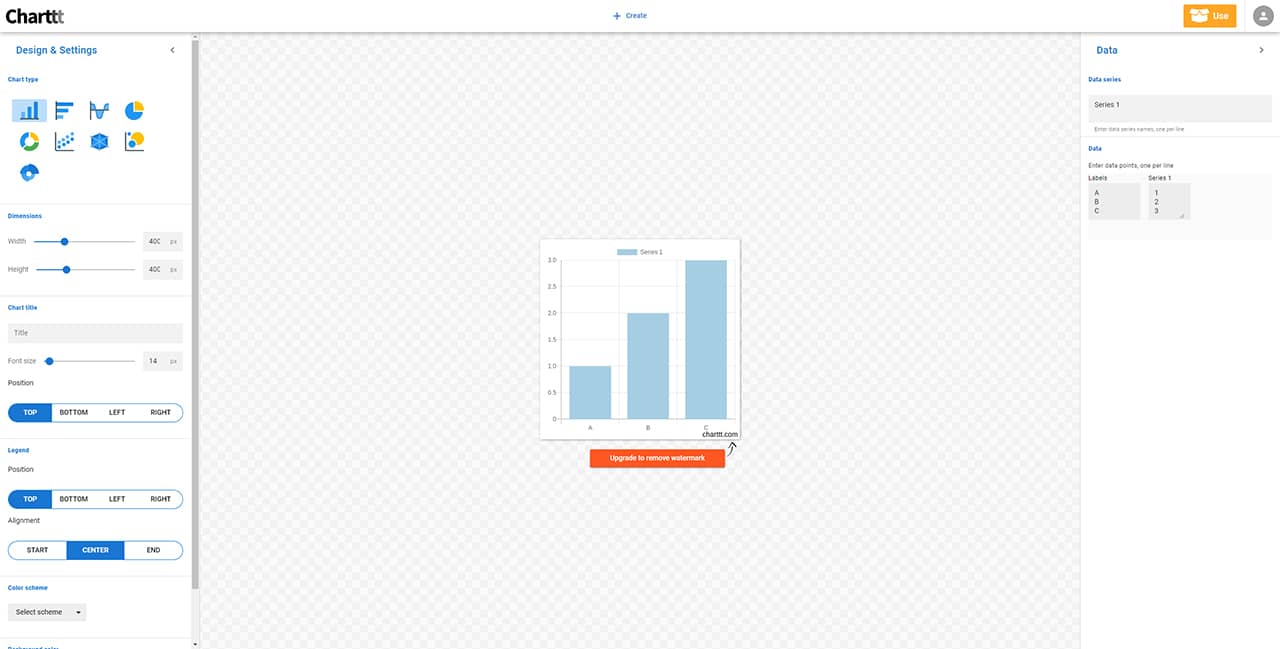 Note that the chart option displays a watermark on your chart. If you don't like it or inconvenience you, you can remove it by subscribing to the service at the rate of 1 dollar per month during the trial phase.
Nevertheless, with Charttt, designing data charts will never be a dilemma for you again. You will not only save time and skills, but your documents, projects and presentations will only be perfect! To start using this service, just click on this link .
If you liked this article, please subscribe to our reddit community to discuss it. You can also find us on Twitter and Facebook.