Now, most social networks are no longer satisfied with a profile picture. For a few years, these platforms have also offered you the possibility of adding a cover photo to your account. The use of this image goes far beyond the simple aesthetic aspect. Some companies use it, for example, to publicize their brand or their news. Choosing or creating a cover photo can be tricky. This is what Headers.me was designed for. This app will help you create cover photos in no time!
Create your cover photos for free
Headers.me is a tool that takes a thorn out of your way by helping you create a cover photo . The advantage with this application is that it gives you great freedom of customization. Because of this, you can be sure that you will have a cover photo that will meet all your requirements .
It is indeed a fun and intuitive tool that allows you, for example, to create a title or modify the body of the text. On the other hand, it offers you the possibility to change the color or choose the background that suits you. You can also adjust the text size to your liking. And all these features are available to you for free  !
It should be noted that Headers.me is a tool that was developed by Twan Mulder . To discover his work and take advantage of all these options, it is on this site that it happens.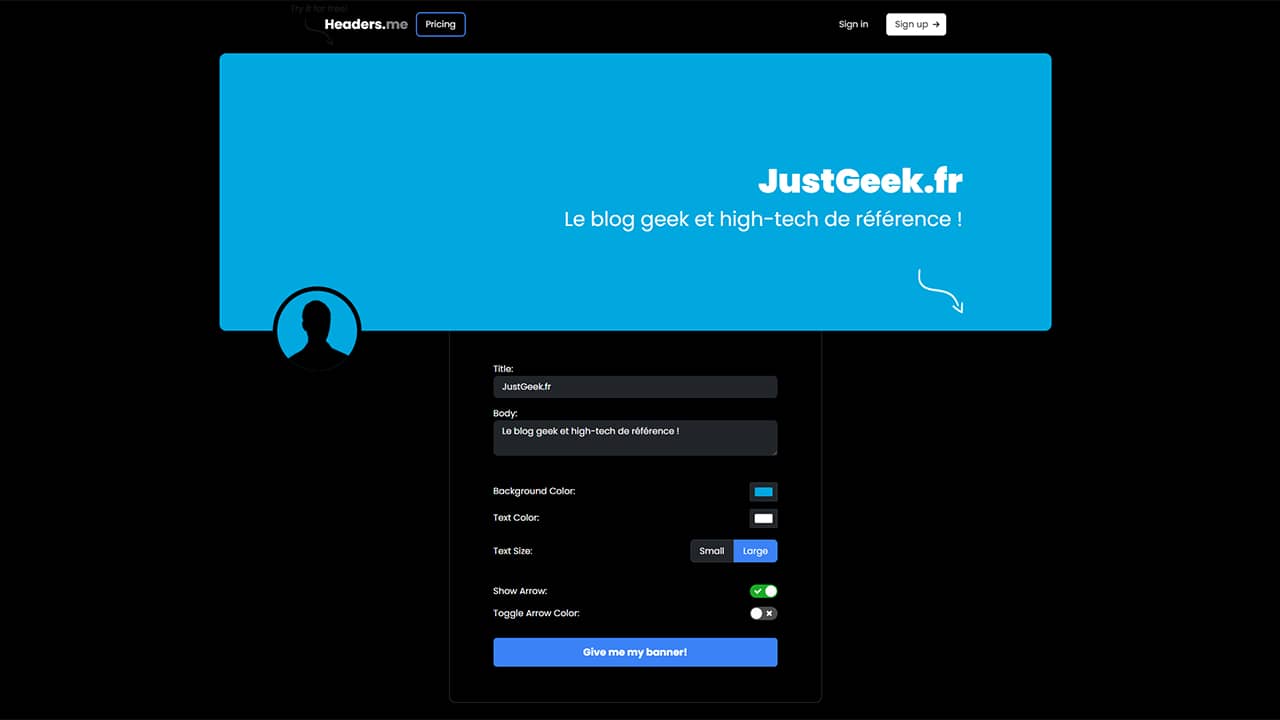 Your cover photo in just a few clicks
There is nothing easier than creating a cover photo on Headers.me . All you have to do is go to their site. You will directly see a section for designing your cover photo. It contains all the options mentioned above. You will only have to define the parameters of the image you want to have. Once done, click on the "Give me my banner" button. Your cover photo will be downloaded in PNG format. All you have to do is share it on all your social networks.
It should be noted that there is a paid version of Headers.me which is 1.25 dollars per month. It gives access to even more customization options. In particular, you can create a cover photo for all social networks (LinkedIn, Facebook, Pinterest and Twitter), access gradients and background patterns or even choose the font (more than 1048 Google fonts).
If you liked this article, please subscribe to our reddit community to discuss it. You can also find us on Twitter and Facebook.