Many people use the photo collage to illustrate significant moments in their lives (travel, birth, marriage, etc.). To do this, you don't need to be an expert photo editor or a professional graphic designer; you just need to use collager ! This is a free software that allows you to make beautiful photo collages in just a few clicks! In this article, we tell you all about this wonderful photo editing tool.
Collagerator, a software to make your photo montages for free
Collager is a photo editing software completely free and freely downloadable. It is a tool developed by MediaHuman which also offers other useful software in everyday life (YouTube to MP3 converter, YouTube video downloader, voice recorder, etc.).
The strength of Collagerator lies in its ease of use. Even the less computer-savvy will be able to quickly get to grips with the tool because of its sober and intuitive interface. You can stick the photos you want on a background to keep an aesthetic memory of the highlights of your life.
The background of the montage is available in several models that you can customize, in particular by playing on the colorimetry or the shadows of each photo. You also have the flexibility to place your photos, resize them and frame them as you see fit.
Other small options such as adding a frame or blurring allow you to give a depth effect to certain shots. Collagerator thus provides you with a range of functionalities to create beautiful photo collages in just a few clicks, and share them with your friends (they will be jealous, that's for sure)!
The tool is compatible with all versions of Windows and macOS. To install it, you will need 60 MB of free space. The software accepts the main image formats (JPEG, TIFF, PNG, GIF, etc.). Apart from these prerequisites, you are free to use it as you see fit!
Overall, Collagerator makes creating a photo collage easy and fun. So, if you also want to create your own photo collage for free, you will find all the explanations in the rest of this article.
1. start with download collager from the developer's official website.
2. Then proceed to install the software and then open it.
3. For create a new photo collageclick on " new collage ".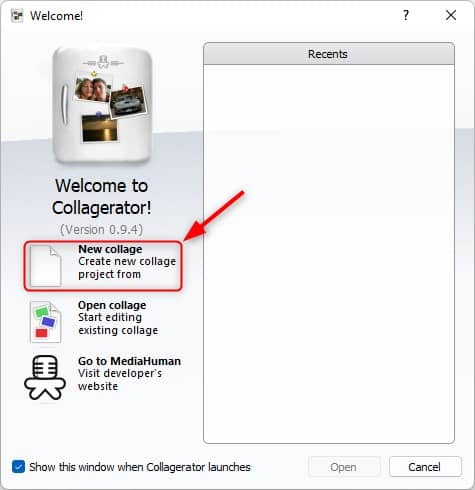 4. Next, select the page format, then select an available template and validate with "OK".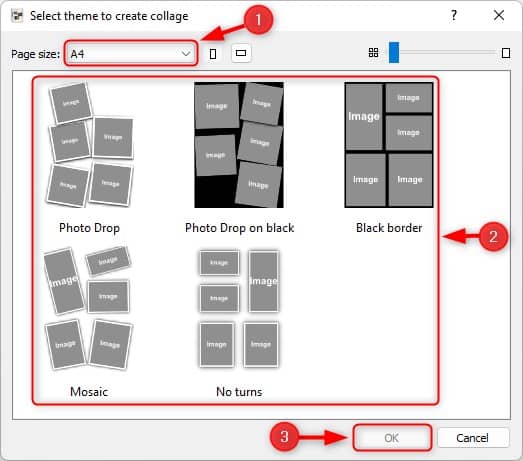 5. Import your photos by clicking on the small icon in the form of " + ".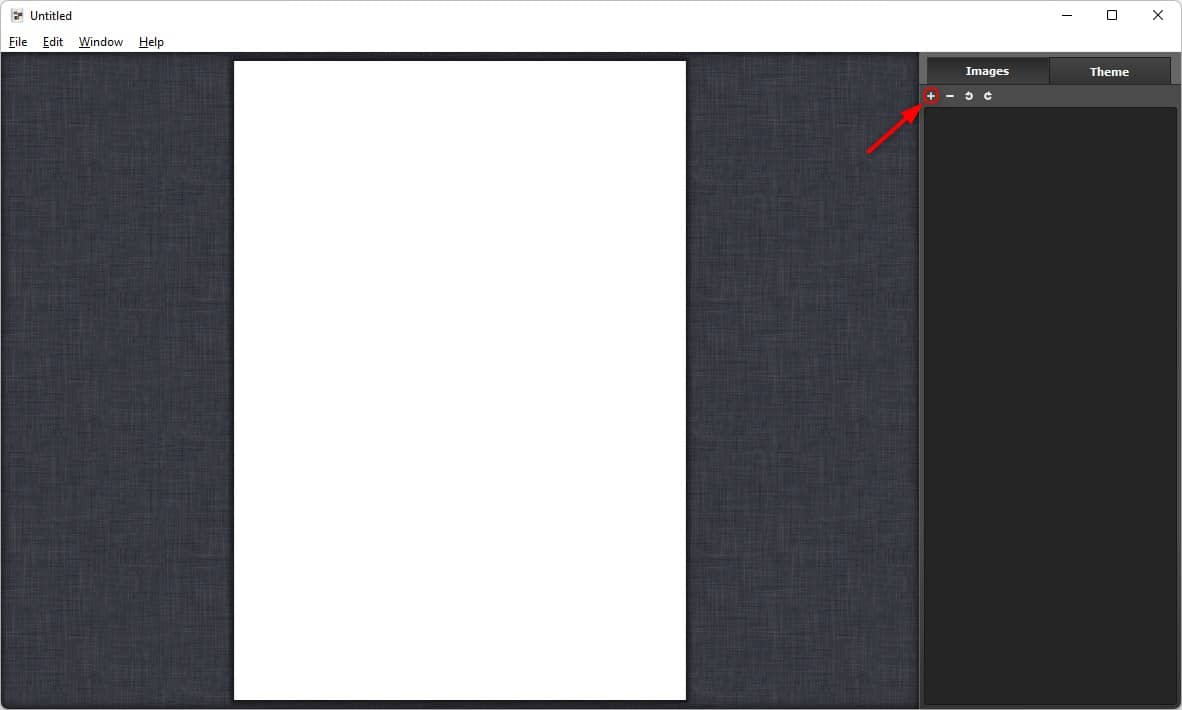 6. Now you can organize your photos however you like.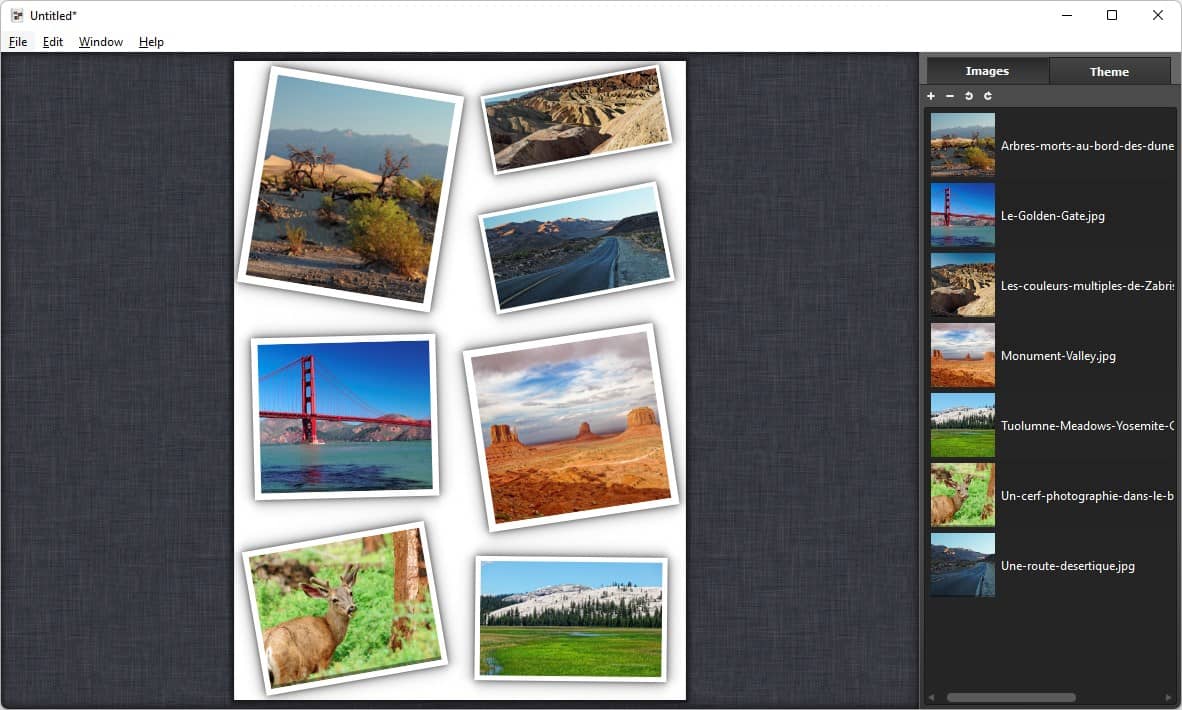 7. To access the customization options, click on the " Theme (at the top right of the window), then browse through the various settings:
Arrange : this option allows you to configure the spacing between the photos, but also to reorganize the arrangement of the latter.
Shadows : Allows you to add a shadow to your photos.
Frames : This option allows you to add an outline to your photos and adjust its color and thickness.
Background : from this option you can choose a background for your photo collage (transparent, color, gradient or image of your choice).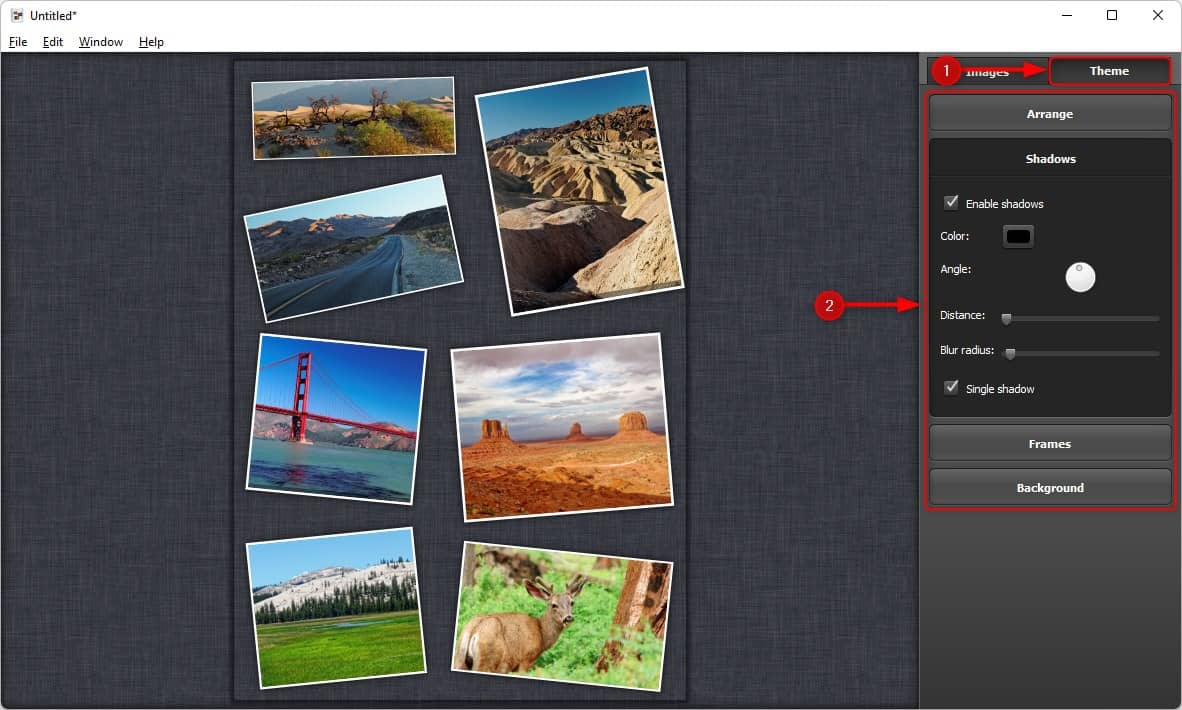 8. Finally, once your photo collage is complete, you have the option of exporting your image in the format of your choice. To do this, click on the menu " Queue », then on « Export… ".
Note that you can also save your photo collage project to resume later. To do this, click on the menu " Queue », then on « Save as… ".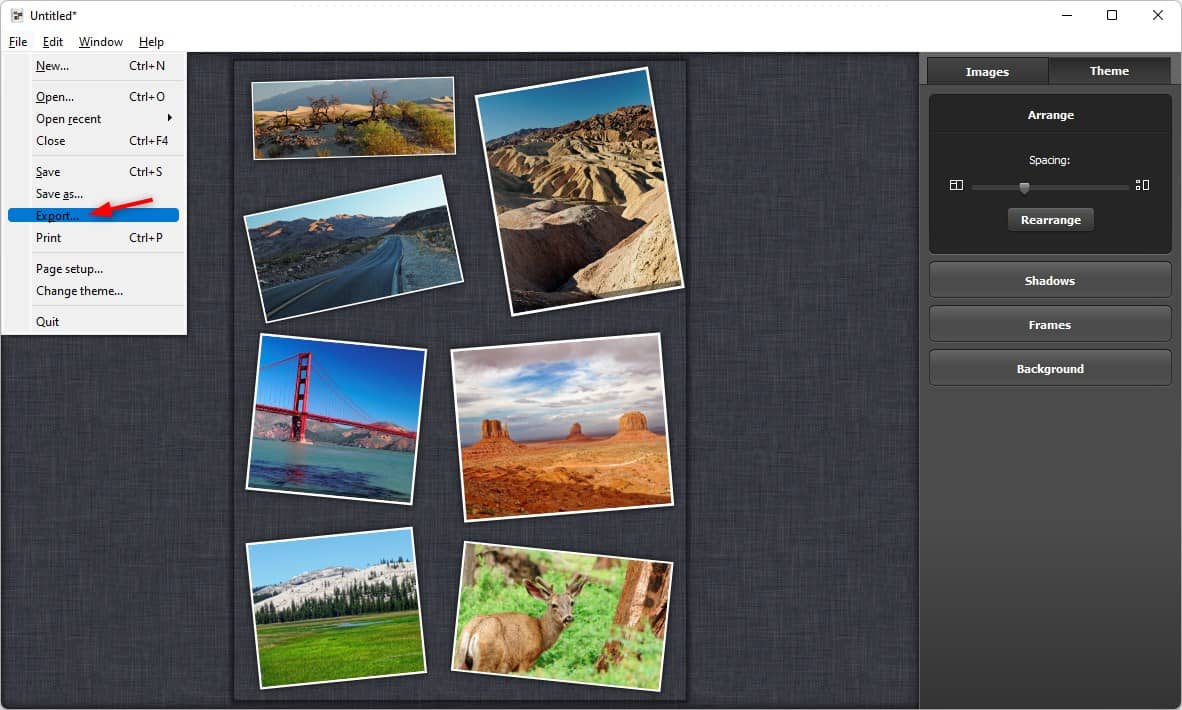 9. Select the format (PNG, JPG, etc.), size and resolution of your choice, then click "OK".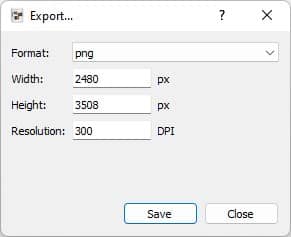 ✅ And here is the result! Well, I made a very simple photo collage, but it's just to show you an example 😎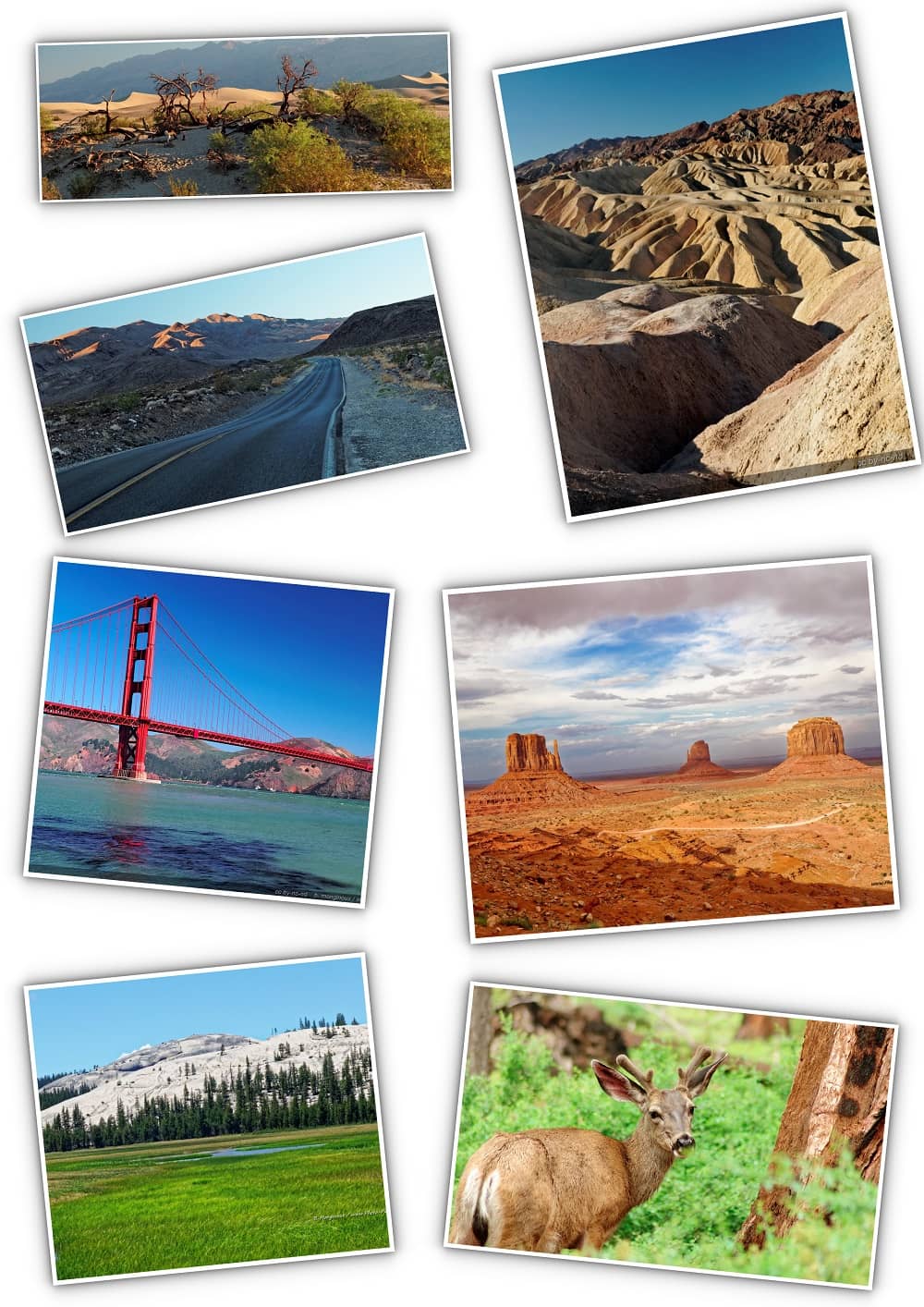 What you must remember
All in all, Collagerator is a great free app that will help you create beautiful photo collages. The app is easy to use, and you can choose from many templates and customization options. You can also share your photo collages with your friends and family, on social networks or download them to print.