Want to crop an image or photo? No need to install specialized photo editing software. AnyCrop is a free online service that allows you to improve the quality, change the format and resize your images in just a few clicks.
Resize, improve the quality and change the format of your images with AnyCrop
AnyCrop offers you a free online image processing service. Thus, you can process and re-edit your images on your computer or smartphone without the need to install any software or application. The tool supports the most popular file formats such as JPEG, PNG, SVG or WebP.
In addition, the images are directly processed on your device. So you can crop any image, even if you are offline. The images are not transmitted to any remote server.
How it works ?
The operation of AnyCrop is very simple. Simply upload your image or photo by clicking the blue " Choose Images " button or by dragging and dropping.
Once you have selected your image, several options are available to you. Of course, you can crop the image as you see fit by moving the highlighted area. The original dimensions are displayed at the top left. The cropped dimension is displayed at the top right.
But that's not all, at the bottom left, you can choose the output format: JPEG, PNG or WebP. And at the bottom right, you can drag a little slider to improve the image quality.
Finally, when you have finished the work, click on the " Start " button to start the image processing process. Wait a few seconds, then save the image wherever you want. Note that you can also share it by email or on social networks such as Facebook, Twitter or Instagram.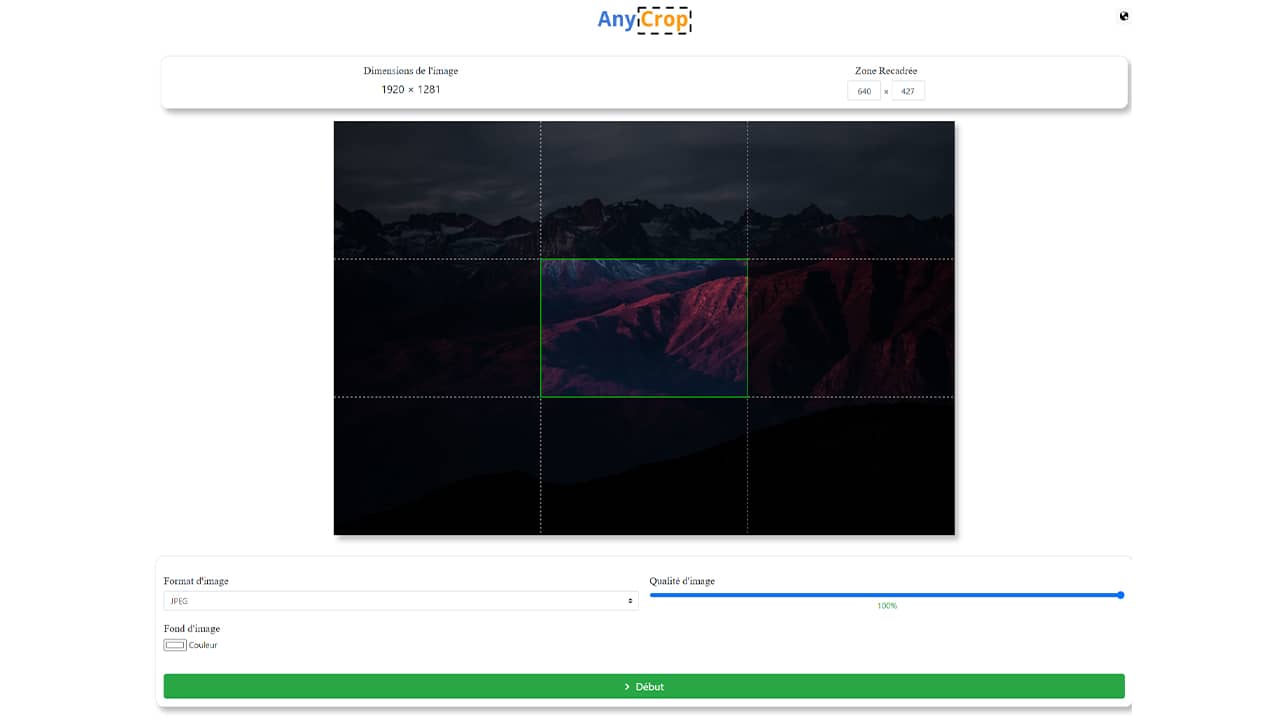 Conclusion
AnyCrop is a great tool for quickly resizing an image. It works on both computer and mobile device. This allows you to work on an image anywhere and anytime. What more ?!
If you liked this article, please subscribe to our reddit community to discuss it. You can also find us on Twitter and Facebook.