To stand out on social networks, you have to know how to be creative, but above all have the right tools. If you want to impress your followers on Twitter, we suggest you test Real-time Banner . Using this tool, you can create a Twitter banner that will look like no other . By using Real-time Banner, it will update in real time. Suffice to say unheard of!
An interactive Twitter banner
Real-time Banner was designed by a certain Tony Dinh. If you want to impress your subscribers, this is the tool for you! Indeed, with Real-time Banner, you will be able to create a one-of-a-kind Twitter banner .
After processing via Real-time Banner, your banner will display interactive content in real time. It will instantly show the emojis of people who comment on your posts.
You will also be able to use Real-time Banner to display the profile pictures of the latest people who have subscribed to your account. On the other hand, you can use it to highlight the countdown of an event on your profile. And that's just a tiny fraction of what you can do with this tool.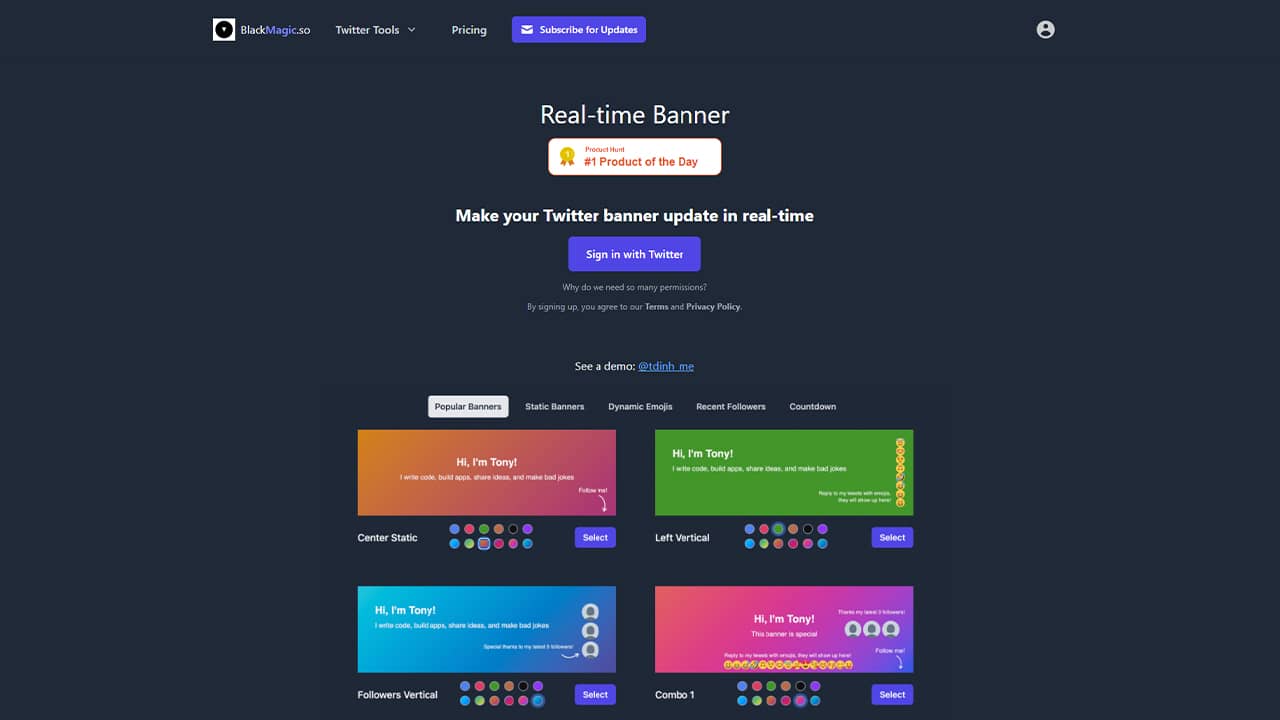 A customizable banner
With Real-time Banner, you will have the option to choose from five different types of banners . These include statistical banners or dynamic banners that are hugely popular with users.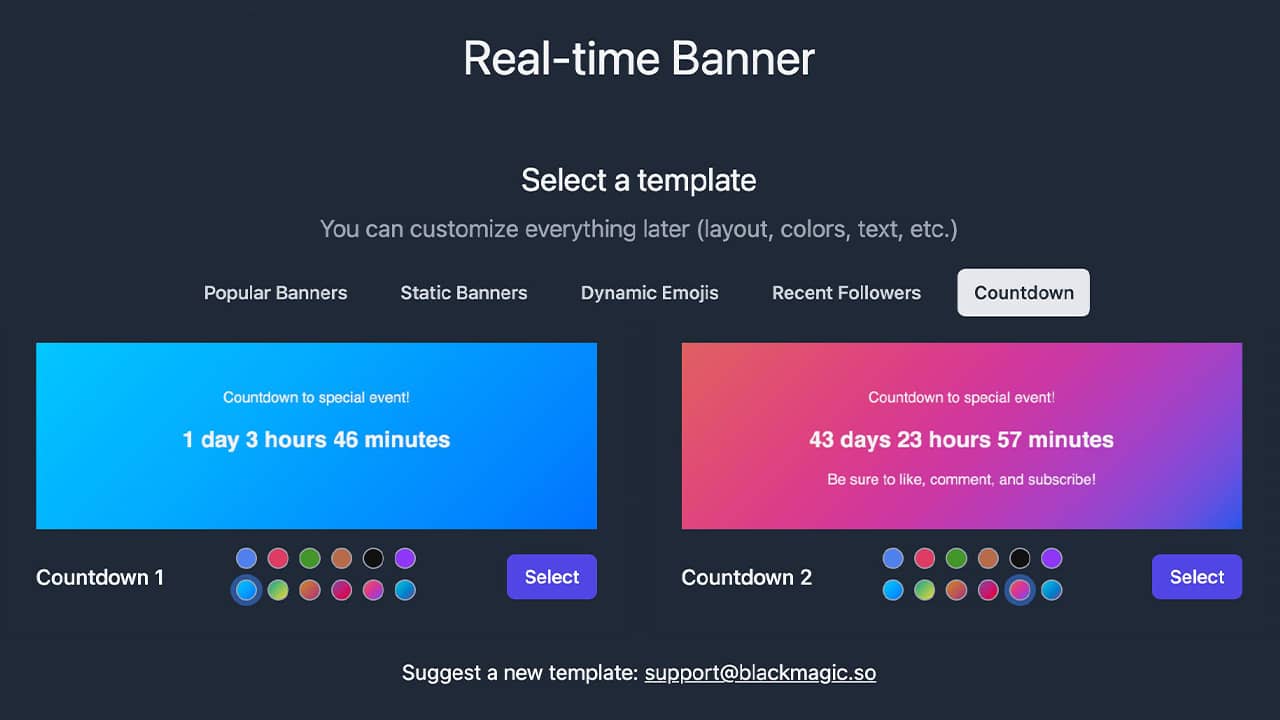 Real-time Banner also offers you to personalize your banner from A to Z. You can change its colors, background and even add text to it.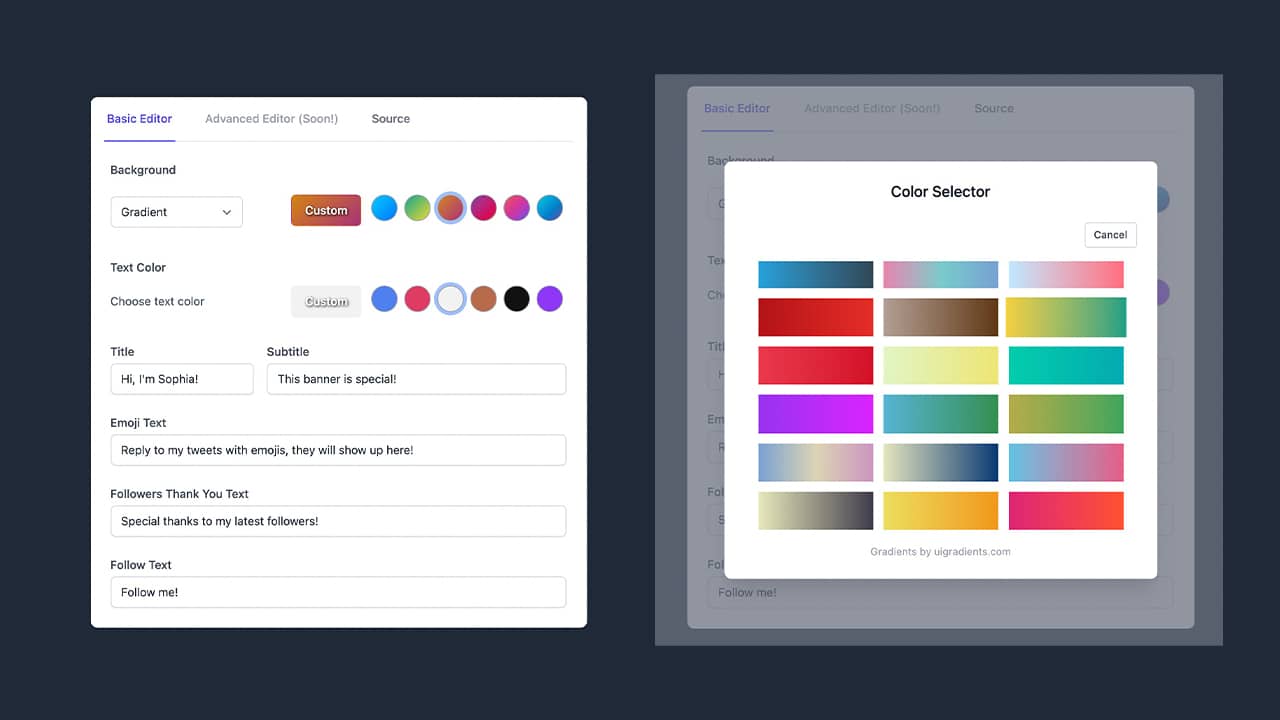 How it works ?
Using Real-time Banner is not complicated. To get started, go to the official website of the tool. Once on it, you will be greeted with a button that will ask you to sign up through your Twitter account. This will give the site permission to access your profile.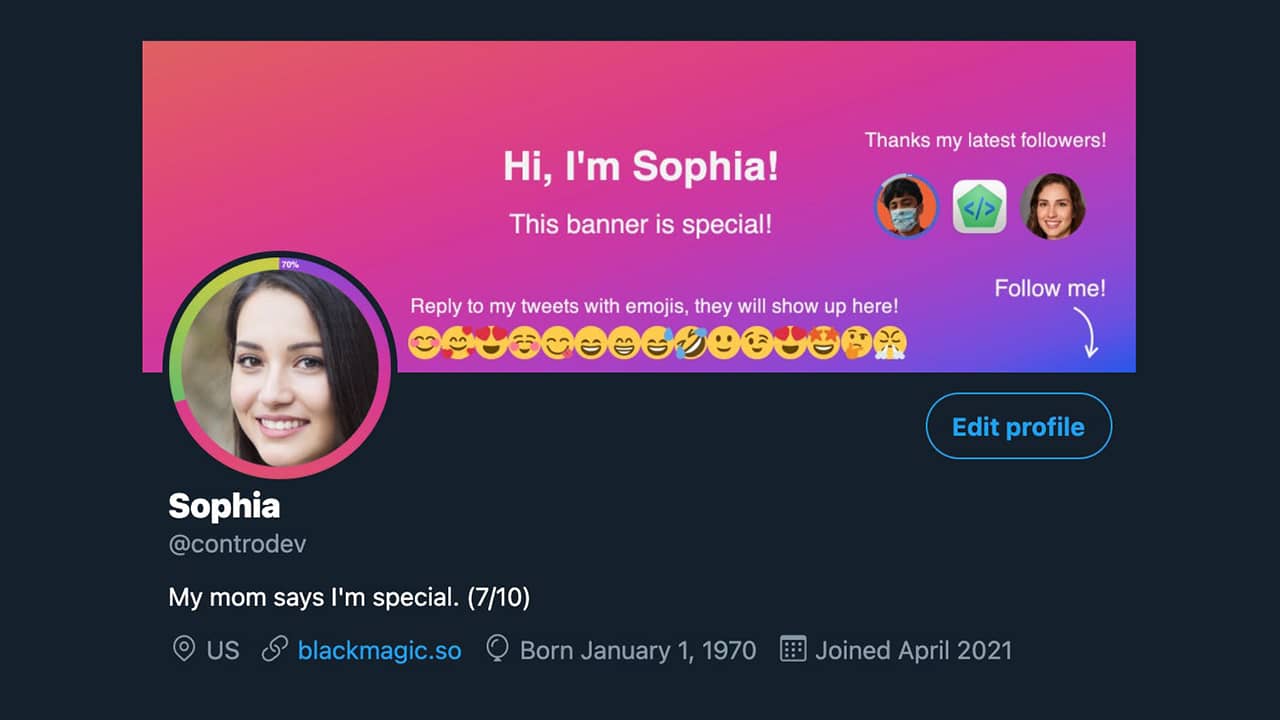 When this is done, all you have to do is follow the instructions given by Real-time Banner. It should be noted that this tool is completely free. So you can have a great time creating your banners!
Source : ProductHunt.com
If you liked this article, please subscribe to our reddit community to discuss it. You can also find us on Twitter and Facebook.