Dark Mode is a feature found on many websites and apps today. However, not all websites have yet adopted it. Therefore, today I present to you an extension soberly called Dark Mode that allows you to activate the dark mode on any website. To learn more about Dark Mode and how the extension works, it's in the rest of this article that it happens.
What is Dark Mode?
Dark Mode is a feature that applies a dark and pleasant theme to the websites you visit. Once enabled in your web browser, all interface elements of websites will switch to dark colors. Thus, you will obtain better visual comfort during your surf sessions at night or if you work in a poorly lit environment.
Additionally, Dark Mode reduces the light emitted from your device's screen, minimizing eye strain and power consumption. In sum, dark mode is a useful and practical feature that you should adopt without delay.
Enable Dark Mode on Any Website
As I told you above, not all websites offer a dark mode. For this reason, today I present to you Dark Mode , an extension that allows you to activate or deactivate dark mode on any website that does not have this feature.
The operation of the Dark Mode extension is very simple. Once installed, a new icon will be added to your web browser's toolbar. It comes in the form of an ON/OFF switch. To activate or deactivate the dark mode on a website, you just have to click on this icon.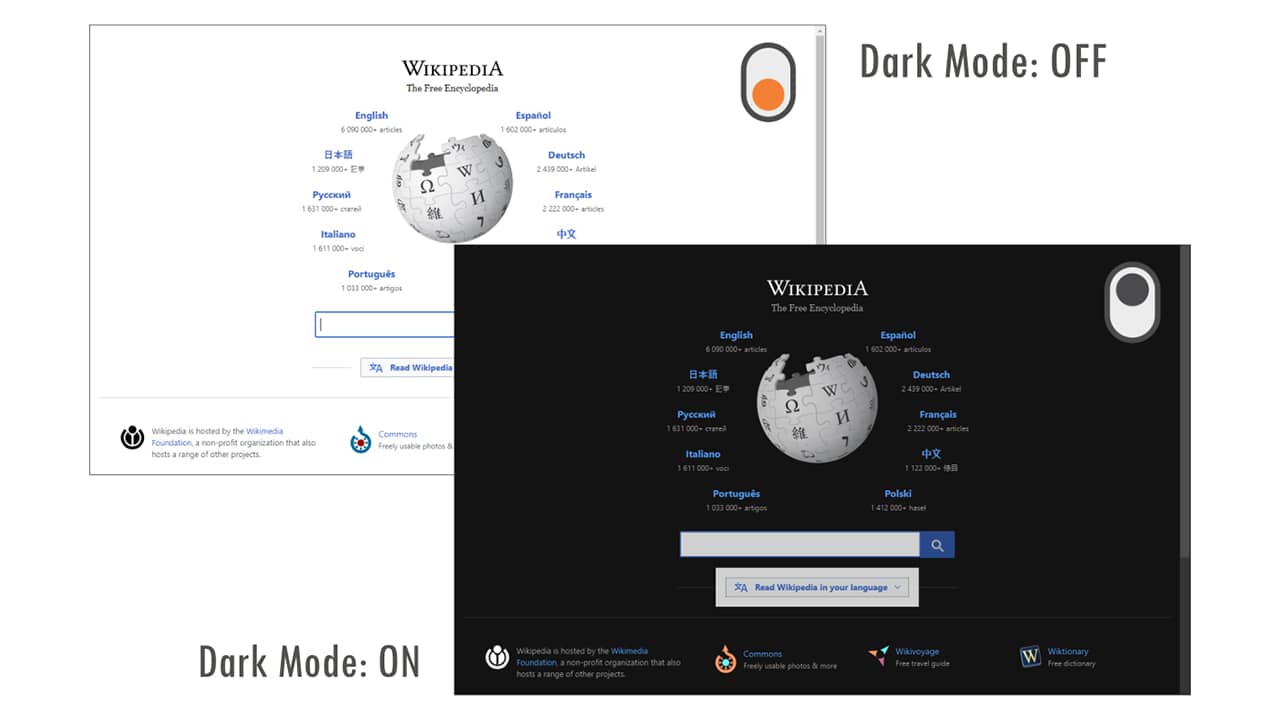 Besides, the extension has many options. To access it, right-click on the extension's icon, then click "Options". From there, you can choose from 25 custom dark themes with different text and link colors.
Moreover, you will be able to create your own dark theme and whitelist one or more websites you don't want to apply dark mode on.
Dark Mode is available for Chrome , Firefox , Edge , and Opera web browsers .
If you liked this article, please subscribe to our reddit community to discuss it. You can also find us on Twitter and Facebook.