This is one of the most common questions people ask after installing WordPress on their domain. To make your WordPress site fully functional and 100% SEO optimized, you need to complete these 16 essential settings.
WordPress is an open-source content management system that was initially associated with blogging, but today it has grown into a powerful platform for building great websites.
Now over 28% of the world's websites are powered by WordPress.
What to do after installing WordPress?
The key factors that made this tool popular are the flexible, diverse and easy to edit website design. There are many themes available for free or at affordable rates.
It is an easy to use interface that encourages people to create their own website. But many people get confused right after installing WordPress. Once you have installed WordPress, a crucial question arises as to what steps to follow.
Here are the top 25 things to do after installing WordPress:
1. Edit your permalink structure
The Permalink setting is the first thing to do after installing WordPress on your website. There are different types of link structure, but to make it simple and SEO friendly, choose only the Post Title option.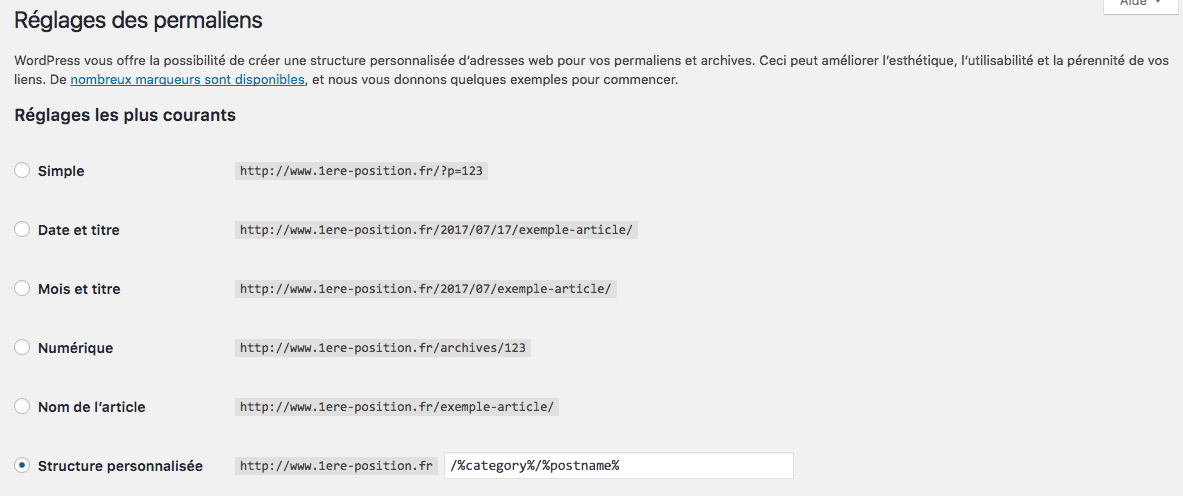 Go to Settings > Permalink and select "Post Title" or Post Name. Click on "Save".
You can also choose the custom structure like in the image above by displaying the category in your links.
2. Delete posts, comments and default pages
By default, you will find a Hello World message, a dummy comment and a sample page is created. You should remove them as soon as you have completed your WordPress installation.
Go to Articles > All Articles and remove the default "Hello World" message.
Go to Pages > All Pages and delete the default "example page".
Click on "Comments" and delete the default comment.
3. Edit the 3 Ts: your website title, time zone, and tagline.
Websites with all the fine details help make a business look more professional. Be sure to check and change the three crucial Ts for your WordPress website. You can modify them in the "General" menu of the "Settings" option.
Go to Settings >> General
Title: Add your site name in the title field so that visitors can identify your website tab in their browser.
Slogan: Slogan is one of the most critical components of marketing, it can help you stand out from others. Describe your business or website in a short, concise, and witty manner.
Time zone: Add your time zone to the website for accurate time reports and notifications.
4. Enable/disable user registration
By default, this option will be disabled. But if you want to allow users to create author accounts on your website, you can enable this option. Typically, websites with multiple authors have this option checked.
Go to Settings >> General
Check/uncheck the "Anyone can register" box as needed.
If you check this box, you must also change the "New User's Default Role" option to Contributor, Editor, or Admin, according to your plan.
5. Add a contact form to your website
Websites are one of the most important platforms for interacting with customers or potential customers. A contact form makes it easy and quick for visitors to contact you. WordPress does not come with an integrated contact form by default.
There are several free and paid plugins to add a contact form to your site, here are a few:
Best WordPress Contact Form Plugins
I use Google Forms , this is enough for me, as I only need a basic contact form.
6. Set up Google Analytics to stay on top of trends
Google Analytics captures all the data about your website visitors – the number of visitors to your site, the time they spent on a particular page, where your visitors came from….etc
From Theme Options: If you are using any of the StudioPress themes, you can find a header section where you can just put the analytics tracking code.
If your theme doesn't have this option, you need to edit the HEADER file and add the tracking code.
If you are not comfortable touching theme files, use a plugin for Google Analytics to do this job.
Personally, I just kept the tracking code in one of my footer widgets.
Best Google Analytics Plugins for WordPress
MonsterInsights
Google Analytics Dashboard for WP
Analytify
GA Google Analytics
Google Analytics +
WordPress Google Analytics Plugin
WP Google Analytics Events
Enhanced Ecommerce Google Analytics Plugin pour WooCommerce
Google Analytics Counter Tracker
Better Google Analytics
7. Install a plugin for WordPress SEO
SEO is great for generating more free traffic for your website. WordPress is one of the most SEO-friendly platforms out there, giving users a foundation to boost their SEO.
You should ideally install an SEO plugin right after installing WordPress to optimize your posts for popular search engines like Google, Yahoo, Bing, etc.
What is the best free SEO plugin for WordPress?
We use WordPress Seo from Yoast to optimize our sites, the free version of the plugin is more than enough.
8. Add a WordPress Cache Plugin
It's quite simple, you need a cache plugin so that your website can load faster. There are many good free cache plugins. Here are the best WordPress caching plugins in 2019.
Do you know that my website loads in less than 1 second?
I am using wp faxtest cache to make my website load faster. Your web hosting company plays a major role in making your website faster. I realized these facts after using a few popular hosts like Bluehost & HostGator and OVH.
9. Delete Unused WordPress Themes
Creating and customizing a website design is easier with WordPress. You can choose from a number of themes, both paid and free, available online.
But once you have decided which theme to keep, delete all unused themes. But keep a default theme to fall back on, in case something goes wrong in the future.
To remove the theme, go to "Appearance", then click on "Themes".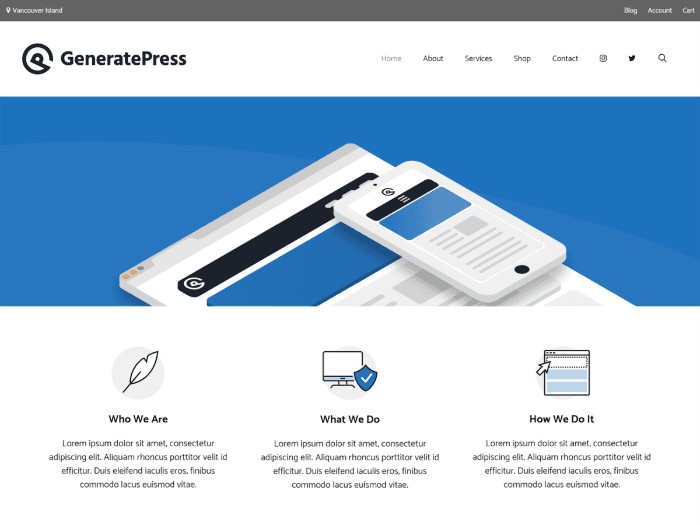 Trust me, using a free theme is good for saving money. But premium themes are really very cheap and it is the best investment you can make for your blogging journey. Here are my favorite WordPress themes.
Genesis Child Themes
Themes MyThemeShop
WP Astra [Drag and Drop Theme Builder]
10. Install a backup plugin
Data loss is one of the harsh realities of today's digital world. Every year millions of dollars are lost due to data loss. This can be avoided by making periodic backups of the website so that the data can be recovered if something goes wrong.
When you run a business, it is not possible to perform manual website backups on a daily basis; this is where backup plugins save the day.
Best WordPress Backup Plugins
BackupBuddy
UpdraftPlus
BackWPUp
BackUpWordPress
WP-DB-Backup
VaultPress (with Jetpack)
11. Secure your website with the best security plugin
Although WordPress is quite secure on its own, it is recommended that you take additional security measures to prevent any cyber attacks.
Some of the traditional but critical steps include setting up strong and unpredictable passwords, investing in a VPN to prevent hacking. I use iTheme Security for free for a few of my websites.
Best security plugins available for WordPress.
WordFence
BulletProof Security
Security juices
iThemes Security
Acunetix WP SecurityScan
All In One WP Security & Firewall
12. Configure WordPress Comments
Comments play a crucial role in building a community for your blog. You can receive instant feedback, and also interact with readers and visitors.
Go to Settings >> Discussions and make sure the option "Allow users to post comments on new articles" has been selected.
Do you know that you can use an additional plugin to spice up your commenting system?
Best WordPress commenting plugins for your content-based website.
Disqus Comment System
Jetpack Comments
Facebook Comments
wpDiscuz
CommentLuv
Livefyre Comments
13. Add a Favicon
Known as a favicon, this small image can be instrumental in improving brand recognition.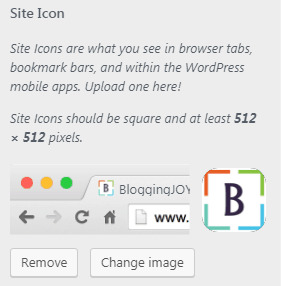 Go to Appearance >> Customize >> Site Identity to add a favicon. Here you can download a 512 x 512 pixel file in png, jpeg or gif format.
14. Change the default category
The default category will be in the name of Uncategorized. You cannot delete it, so you must rename it. Be sure to change the slug as well.
Go to Articles » Categories, hover over Uncategorized and click Edit.
15. Create a landing page for better conversion
A custom homepage layout is essential to clearly inform visitors of your website's message.
Go to Pages » Add New. Create a page called "Home" (or whatever name you want).
Now navigate to Settings » Reading.
In the Home page display section, choose A static page
There are a few good page builder plugins for WordPress.
Beaver Builder
Elementor Pro
visual composer
16. Install a Sitemap Plugin
If you use the Yoast SEO plugin, you can generate an XML sitemap. But personally, I don't like the URL structure of their sitemap. So I used the Google Sitemap plugin to generate a clean Sitemap.
Yoast SEO
Sitemap: yoursite.com/sitemap_index.xml Google Sitemap Plugin: yoursite.com/sitemap.xml
Best XML Sitemap Plugins for WordPress
All in one SEO package
Yoast SEO
Google XML Sitemaps
Simple Wp Sitemap
Conclusion
Building a great website is an ongoing process that would require constant attention and frequent updates. But getting most of the essentials from the first step can be a great start for your website.
These steps can help you attract a large audience, which can help you generate more leads. But while implementing them, make sure you don't lose sight of your content, which is an essential aspect of any website.
If you liked this article, please subscribe to our reddit community to discuss it. You can also find us on Twitter and Facebook.