In this article we will iscover follow.it, the best alternative to Feedburner 2022.
Since its inception in 2004, FeedBurner has focused on creating tools that harness the power of RSS, short for Really Simple Syndication, a technology standard for publishing regularly updated web content. After Google took over in 2007, no major updates have been made so far.On April 14, 2021, Google announced that it would migrate FeedBurner to a new infrastructure, but would remove "non-essential" features, including email subscriptions, leaving many bloggers and website owners wondering what to do next. afterwards. Switching to a Feedburner alternative is therefore best done as soon as possible.
The question is: switch to what?
Discover follow.it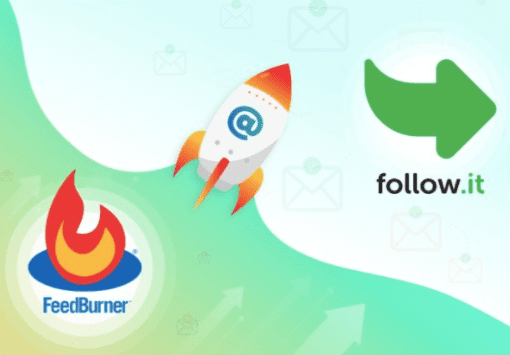 Follow.it is a free tool that can solve this problem for you. It works on a simple concept – readers want new and interesting content, while publishers want readers, so it optimizes every stage of the funnel to bring readers back to your blog.
Follow.it offers a way to turn your site visitors into subscribers, ensuring they receive notifications (automatically) when you post new posts and maximizing the chances of them seeing the notifications and clicking on them. This is not a new service, it has been around for 5 years and is used by over 100,000 sites.
Why should I switch to follow.it?
Follow.it 's sender reputation is excellent, which ensures that your emails land in people's inboxes and have maximum chances of being read and clicked on. On follow.it, subscribers have explicitly stated that they want to receive content from the sites they have decided to follow. In addition, many users receive news in their "Journal", an email containing information from various sources that they follow. The likelihood of subscribers interacting with these emails in a positive way, i.e. opening them and clicking on them, is very, very high.
A particular advantage of follow.it is that it gives subscribers many more options (compared to subscribing to a regular newsletter). For example, visit the Wpcours tracking page at follow.it.
As you can see, you can filter the feeds according to your needs (i.e. set the news to get – this is especially important if the site publishes a lot of posts) and also set the output channel (stream ).
You can choose from a "Journal" option (all articles from the last 24 hours in a single email, to avoid information overload), "Unique emails" (one email for each new publication), RSS and Newspage. Telegram is also added as a follow channel, and many more will follow. See the follow.it feature roadmap .
How do I switch from Feedburner to follow.it?
The process is simple, but it depends on the CMS you are using, i.e. if you are using WordPress, you can install Feedburner alternative and RSS redirect extension which will guide you through the process, and if not, start by setting up your feed on follow.it .
The next step is to download your email subscriber list from Feedburner. Go to the feeds dashboard of your Feedburner and select the "Followers" section in the "Analyze" tab.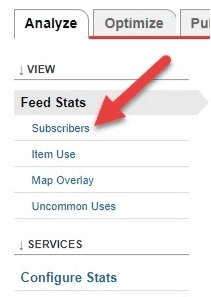 Scroll down to "Email Subscription Services" and click on "Manage Your Email Subscriber List".
Then go to "Subscriber Management" and export your email subscribers to a CSV document.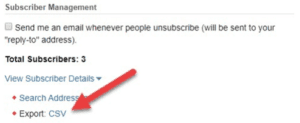 You can now import emails the usual way – by going to the "Followers" ​​page of the feed you want to import users for (i.e. login , navigate to "All Feeds in the left menu, click on the icon for subscribers) and click on "Import subscribers".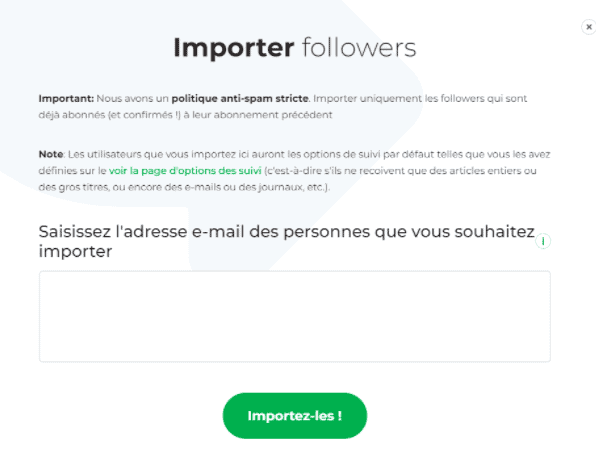 There you can paste the list of emails you want to import and click "Import them!" to start the import process.
Don't forget to delete your Feedburner feed so your subscribers don't get the same notifications from two different services. You can do this by clicking "Delete Feed" at the top of the page: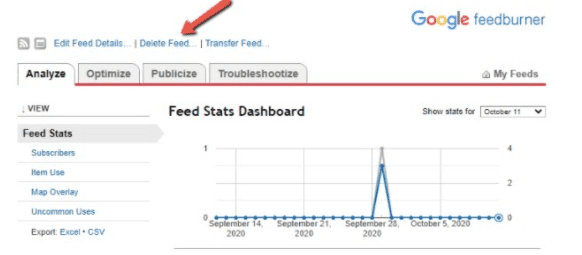 Conclusion
If you are looking for an alternative to Feedburner or just starting your blog, follow.it should definitely be considered. Its "basic" package includes many features, allows an unlimited number of subscribers and is 100% free; optional premium packages are priced very fairly.
Their mission is to prevent information overload and ensure that subscribers don't have to worry about receiving unwanted emails and keep them coming back to your site! What are you waiting for? Head over to follow.it to get started!
If you liked this article, please subscribe to our reddit community to discuss it. You can also find us on Twitter and Facebook.