Basically, in 2011,  The Sandbox is a mobile game that met with some success (up to 1 million monthly users). Created by the Pixowl studio, the latter was bought in 2018 by Animoca Brands, which then offered a blockchain version on the Ethereum network from 2019. The basic idea is that players can create/monetize their own content and/or buy plots of land (called LANDs, there are 166,464 of them) to place their possessions on.
In just 2-3 years Sandbox has become a platform that has reached a much wider audience, has migrated to the Polygon network (Layer 2 on Ethereum, in order to reduce transaction costs) and now integrates different types of games, from decentralized finance or even a marketplace for NFTs . It is for example possible to sell your 3D creations via a marketplace, to transfer your possessions from one game to another or to offer specific experiences by holding NFTs.
Note: if you are new to this world and don't really know what an NFT is, I refer you to my article dedicated to the subject: all about NFTs .
On Sandbox you find 3 main sections:
the creation part (VoxEdit, Game Maker, Avatar), several editors that allow you to generate and animate models
the marketplace where you can buy/trade your possessions
the gaming part, where you can build, monetize and share your 3D space
If the game is not yet fully finalized and open, it is however possible to participate in versions in public beta-test mode (the second alpha-test is open on March 3, 2022, accessible on Windows and macOS) and it already has 1.6 million users. Or at least connected wallets.
In terms of partnerships, it's also quite serious: Adidas, Ubisoft, Atari, Warner Music Group, the Care Bears and Walking Dead licenses or the artist Deadmau5. Recently, major French brands have also bought spaces there, including Carrefour and Casino. When are the virtual milk cartons?
The SAND token
The $SAND token (ERC-20 token) allows you to play and carry out all the necessary transactions: buy land, real estate, sell an object, etc. 
The $SAND will also allow you to do staking or bring liquidity to the platform (with Ethereum on the SAND/ETH pool to give just one example). Bringing liquidity or staking allows you to get rewards not only in the form of additional tokens, but also in the form of exclusive NFTs.
The token also allows you to have a right to vote during proposals for the evolution of the game (governance).
Why is Sandbox an interesting project?
The project is one of the pioneers when it comes to virtual worlds and they have already managed to unite a huge community. For the moment only the Axie Infinity, Decentraland and to a lesser extent Gala or Enjin projects can more or less compete.
Any brand can create a special experience in Sandbox  and reach its fans as much as introduce new players to its universe. This was the case last summer for the Walking Dead franchise, which put plots of land and special affiliate NFTs on sale for several weeks.
Gucci, Atari, Binance, crypto projects like UOS or even Metamask have bought spaces there.
At the beginning of 2022, the start-up Due Dilly, which is in the business of collectible cards, set up with the objective of creating a bridge between physical and digital products. It will be possible to buy cards directly in their virtual store, with privileged access to certain rare sales via the purchase of an NFT, but the blockchain will also make it possible to monitor card evaluations through a smart contract. They also offer collectors an opportunity to collateralize their NFTs with physical cards (and keep track of provenance).
One of the latest examples? A sale of 10,000 avatars in collaboration with rapper Snoop Dogg, the Doggies . The latter, all different and usable as characters in the game, have unique traits making them more or less rare and therefore more or less expensive on the resale market. Snoop also offers passes (still in the form of NFTs) that give you access to private virtual concerts, limited series NFTs, in-game bonuses, better rewards if you stake your tokens or allow you to participate in the creation of the Snoopverse, a mini-universe that will revolve around the rapper.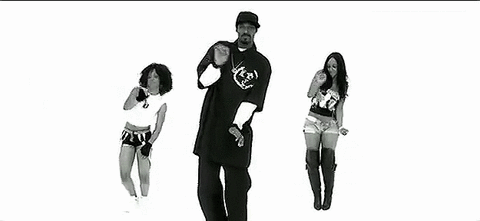 In short, imagine all that is possible to create in order to promote an artist, a humanitarian organization, a company, a store, an art gallery, an awareness campaign, a cultural event, etc… it's quite crazy !
Where to buy SAND?
Sandbox being one of the first and biggest metaverses right now, it is quite easy to get hold of it. Upbit, Binance, FTX, Kraken… all offer it. This is also the case with LiteBit of course, which now offers 70 tokens for purchase. If I recommend them to you, it's because they've been around for a while and they're reliable (best crypto broker award in 2019 and 2020).
If you liked this article, please subscribe to our reddit community to discuss it. You can also find us on Twitter and Facebook.