Since May 25, 2023, the ChatGPT iOS application, developed by OpenAI, is now available for all French users on the App Store. This launch marks a major turning point for chatbot technology, providing the ability to interact with ChatGPT's AI directly from an iPhone (iOS). Here's how to download it for free!
Summary:
ChatGPT iOS App: Features and Functionality
ChatGPT Plus: An advanced experience
Security and alternatives pending full availability
How to Download the ChatGPT App on iOS
The future of ChatGPT
Conclusion
ChatGPT iOS App: Features and Functionality
The ChatGPT iOS app offers a host of innovative features. In addition to syncing conversations across devices, it also integrates Whisper, OpenAI's open-source voice recognition system, enabling voice typing.
As a reminder, the ChatGPT chatbot can be useful in many situations. It can provide instant answers on various topics, as well as personalized advice. Additionally, it can offer creative inspiration, professional assistance, learning opportunities, and much more.
ChatGPT Plus: An advanced experience
For those seeking a richer experience, the ChatGPT Plus subscription can be purchased directly through the app for $19.99 per month. This subscription provides access to the latest version of the GPT-4 model and guarantees priority access, allowing you to receive answers from the chatbot even during peak server demand.
Security and alternatives pending full availability
The release of the official ChatGPT app on iPhone is also excellent news in terms of security. It eliminates the risks associated with unofficial third-party applications, which can sometimes be scams. The official app ensures a safe and high-quality experience, straight from the source.
For those still awaiting availability in their region or Android users, ChatGPT can still be enjoyed as a web application. Simply add a shortcut to the ChatGPT website on your device's home screen to access all chatbot features directly from your browser.
How to Download the ChatGPT App on iOS
Here are the simple steps to download the ChatGPT app on iOS:
Start by downloading the ChatGPT application from this address.
You will be redirected to the app download page on the App Store.
Tap the "Get" button to start the download.
Wait for the app to download and install on your device.
Once the installation is complete, the ChatGPT app icon will appear on your home screen.
Tap the icon to open the application and enjoy all its features and the immersive experience offered by ChatGPT directly from your iPhone.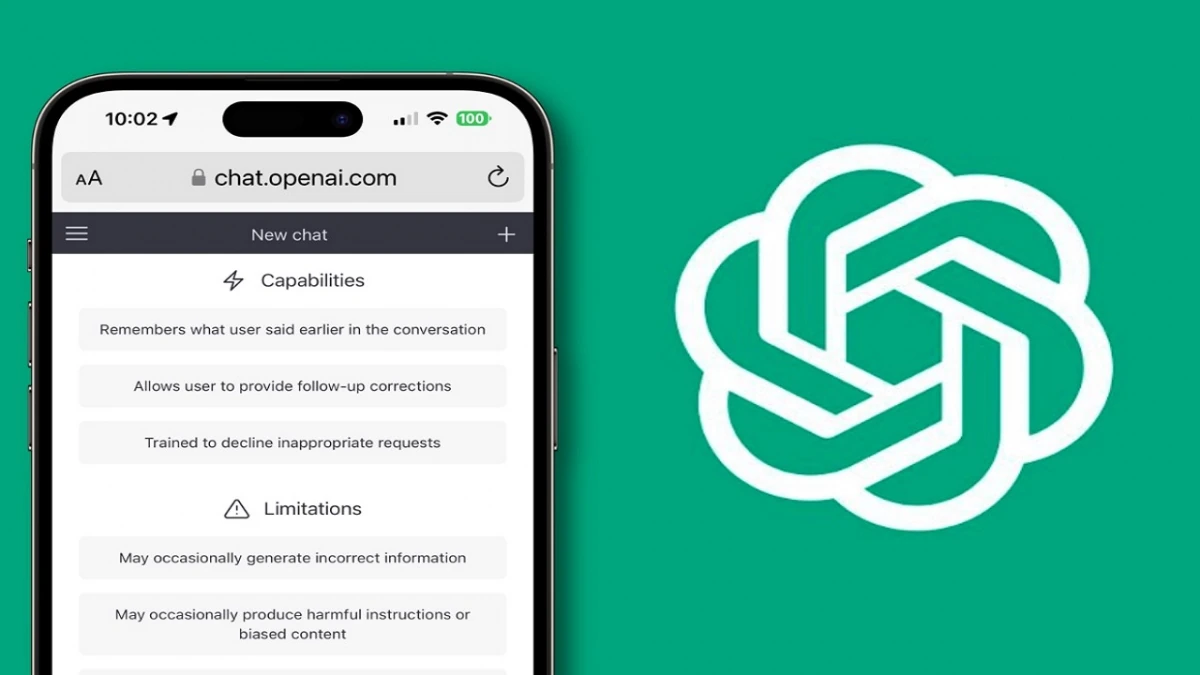 By following these simple steps and clicking on the provided link, you can quickly download and install the ChatGPT app on your iOS device. Enjoy interacting with AI and explore the possibilities offered by ChatGPT.
The future of ChatGPT
ChatGPT is a constantly evolving tool. OpenAI is committed to collecting user feedback and continually improving app functionality and security. The launch of ChatGPT's iOS app in France is just the beginning of a series of steps to make this cutting-edge AI research more useful and accessible. Android users, get ready, ChatGPT will soon be available on your devices!
Conclusion
In summary, the arrival of the ChatGPT application in Europe marks a new era for chatbot technologies. With its innovative features, commitment to security, and ongoing improvements, ChatGPT is positioning itself as an indispensable tool for integrating AI into daily life. The future of AI interaction is here, and it's more accessible than ever.