When you love a song so much that you want to dissect every word with precision, when you want to hear the pure voice of Joey Starr , your favorite artist, or even create a mashup and put the vocal part of a title on another beat… there is nothing better than the a cappella version. But the latter is not always easy to find. Sometimes it is even almost impossible.
Luckily for us Acapella Extractor exists. As the name suggests, it helps to extract vocals from any song . This is made possible by using the open source Spleeter library , developed by the Deezer team. Acapella Extractor is available online, it's free, open source and can also be used on mobile, what more could you ask for? (croissants and a pumpkin pie, yes I thought of that too)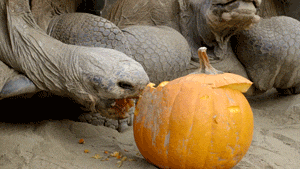 Just upload a .WAV or .MP3 file and wait a few seconds (well, it could take up to 1 or 2 minutes depending on the case). You will then receive a new audio file containing just the a capella version. Fingers in the nose.
Some limitations to note despite everything: your starting file must not be more than 80MB nor last more than 10 minutes. As for the download link of the final result, it will only be valid for 6 hours. In addition, their charter mentions that you should not use the service if you are not of age, that you do not own the rights to the songs, blah blah blah … lol.
The creators of the site also offer the opposite manipulation, namely extracting the instrumental and deleting the lyrics. The principle is totally the same as for Acapella Extractor and it happens on Remove-Vocals .
Whether it's for your own mixes, preparing your karaoke evenings or creating your personal mashups, these tools could give you a good little helping hand. It's not perfect (sometimes there's too much echo, the volume isn't uniform, it's sometimes quite mechanical) but more than enough to have a little fun. And then there is a question of logic, the less instruments there are on the original title, the easier it is for the tool. Their YouTube channel offers some examples.
Now it's off to the race that everyone is waiting for: who will be the first to put a text by Dalida on Black Sabbath? go go go