When working on different devices, the process of copying and pasting text can be tedious. Luckily, there's a handy solution to simplify this task: Cross Copy. In this article, we will explore this online tool that makes it easy to transfer text between your devices. No more hassle of juggling between your computer, smartphone, and tablet to share important information. Cross Copy simplifies your workflow by letting you effortlessly copy and paste text.
What is Cross Copy?
Cross Copy is an online tool that allows you to instantly transfer text between different devices. Whether you're working on a computer, smartphone, or tablet, this online app enables you to copy text to one device and effortlessly paste it to another.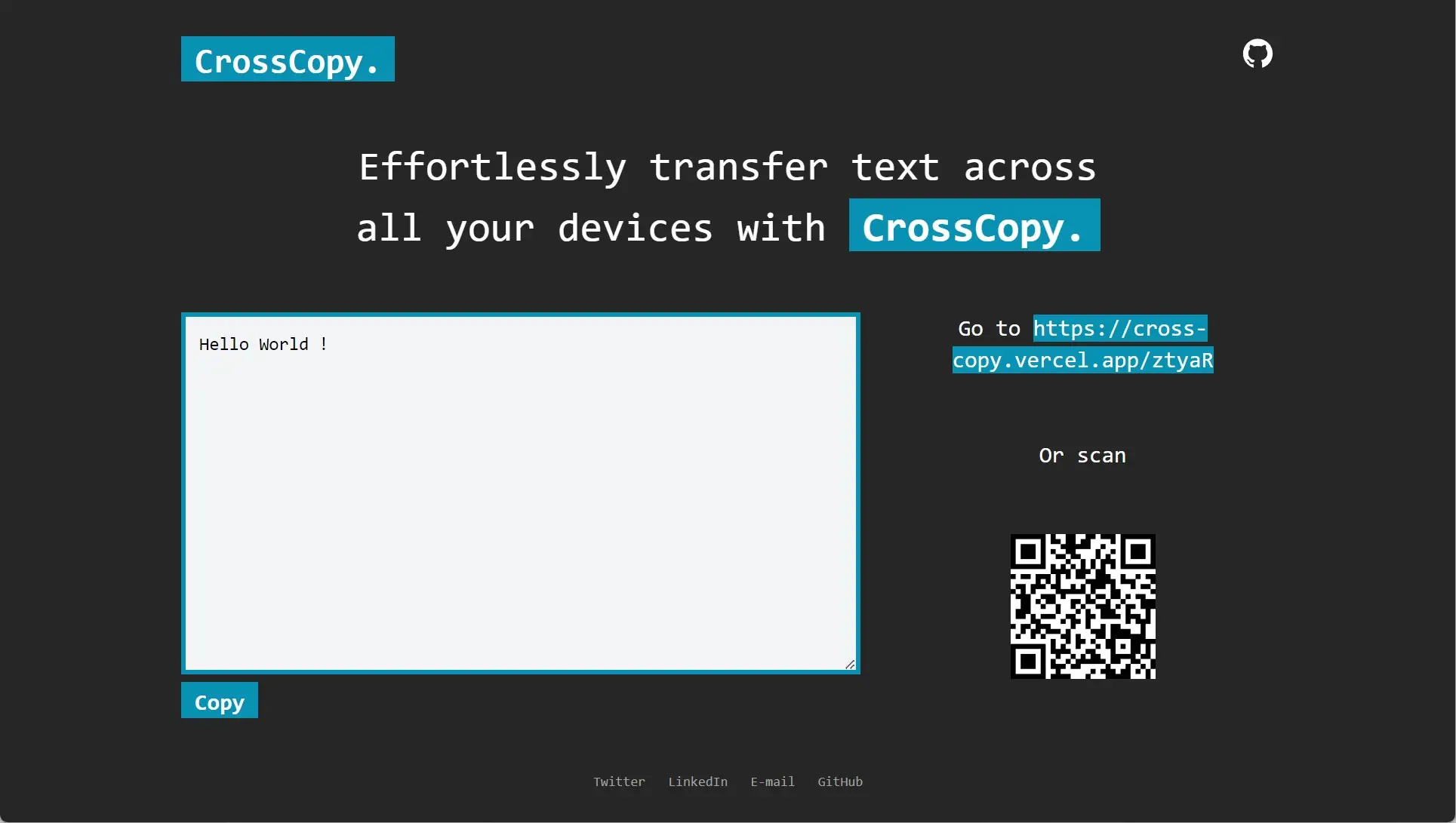 The advantages of Cross Copy
Cross Copy offers a host of practical benefits for users. First of all, it saves valuable time by avoiding the need to retype the same text on different devices. This is especially useful when you're working on a large project and need quick access to the same information on different devices.
Additionally, Cross Copy is a convenient solution for students. You can easily copy notes taken on your computer and instantly paste them to your smartphone for on-the-go viewing. No more manually re-copying information or emailing it to yourself.
How to use Cross Copy?
Using Cross Copy is extremely simple. First, visit the official Cross Copy website. You don't need to download or install any additional apps because everything is done online.
From the site interface, paste the text in the provided field, then share the URL or scan the QR code with the device on which you want to retrieve it. You will then be redirected to the page of the Cross Copy site containing the text that you just need to copy by clicking on the "Copy" button.
What you must remember
Cross Copy is a free online solution that simplifies the transfer of text between different devices. Its ease of use and the ability to access texts from anywhere make this tool an essential choice in our digital lives. Forget about cloud services and sending emails to yourself. You can use this tool right now by visiting its website.