Looking for a way to easily share files online for free? Discover File.coffee , a 100% free service that allows you to share files online with your friends, family or co-workers. To learn more about the features of this service and how it works, I invite you to read the rest of this article.
Easily share files on File.coffee
File.coffee is an online service that lets you share files with other people for free. For example, you can share photos, documents or online videos with anyone you want. The complete list of supported files is available at this address.
The service offers a simple and user-friendly interface , which makes it very practical for individuals and professionals alike. All you have to do is upload your file, then share the generated link with the person of your choice. This person can then download your file, or even simply view it online when it is an image or a PDF document for example.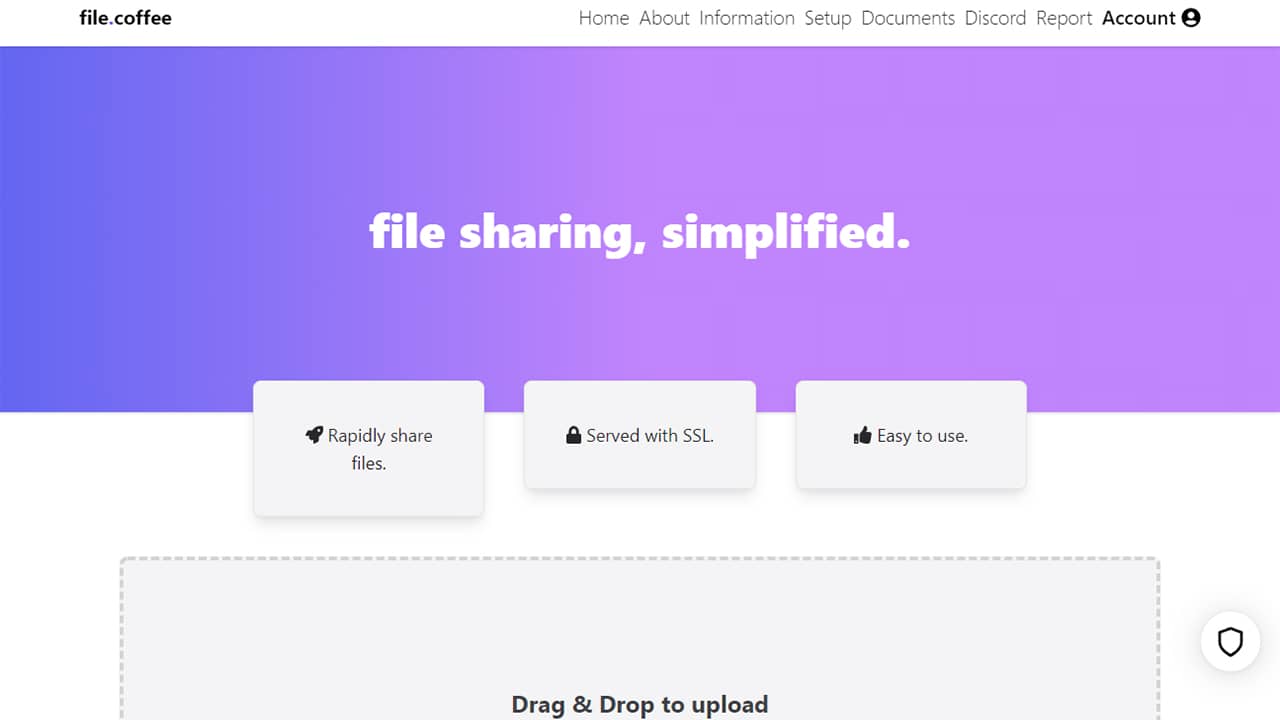 On File.coffee, you can share files up to 15MB without an account, and up to 30MB if you register on the site. Admittedly, other competitors do better at this level, but know that you can upload as many files as you want.
Moreover, the site developer states that the files you upload to the platform can stay online for about 2-3 years without an account and forever if you register. A big plus for this type of service.
In addition, note that registering for the platform offers another advantage: the possibility of managing your files. You can thus recover the links of any file you have already uploaded and delete those which no longer interest you.
To summarize, here are the main features of File.coffee:
Easy File Sharing : Users can host files by uploading them to the site. The maximum size per file must not exceed 15 MB without an account or 30 MB with an account.
Quick Access : Files are easy to find and can be viewed quickly online.
User-friendly interface : The site offers an easy-to-use user interface.
Secure Platform : All files are encrypted using 256-bit SSL, ensuring your data remains confidential at all times.
What you must remember
File.coffee is a great way to share files with anyone. The platform is easy to use and requires no registration. However, note that registration gives you significant advantages such as the ability to manage your files and upload files up to 30 MB. It's up to you 😉