If you need a handy tool to easily and quickly convert your files, FreeConvert can be the solution. It is indeed an online file converter that offers a lot of handy features. Zoom on the FreeConvert tool.
FreeConvert, a free online file converter
FreeConvert presents itself as a handy tool that supports more than 1500 formats . Videos, images, audio or electronic books, you can use FreeConvert to transform the encoding format of your files, without damaging them.
The tool offers a free version, but you can also register to take advantage of even more advanced options for converting your files. In any case, FreeConvert guarantees total confidentiality of your files thanks to a 256-bit SSL encryption system. Once downloaded, the converted files are then automatically deleted from the servers after two hours.
Interesting features
Practical, FreeConvert offers various interesting features. First of all, you can convert multiple files at the same time without any quality loss . Moreover, the online tool offers you many output file formats.
Then you have the option to select your files from your device (computer, smartphone, etc.) or from a Dropbox or Google Drive account.
Finally, you will find many other advanced options on the tool's website for even more practical use!
How to convert a file with this online tool?
The free version of FreeConvert does not require any registration. As an online tool, you will be able to easily access it from any device and web browser. To convert a file to another format, follow these steps:
1. From your favorite web browser, go to FreeConvert.com .
2. Once on the home page, click on the " Choose Files " button to select your file to convert. Note that the maximum file size you can convert is 1 GB. You must register on the site for the conversion of larger files.

3. The online tool will then offer you several output file formats. Depending on the type of file you want to convert, you may be offered advanced options.
4. To start the conversion process, click on the " Convert " button.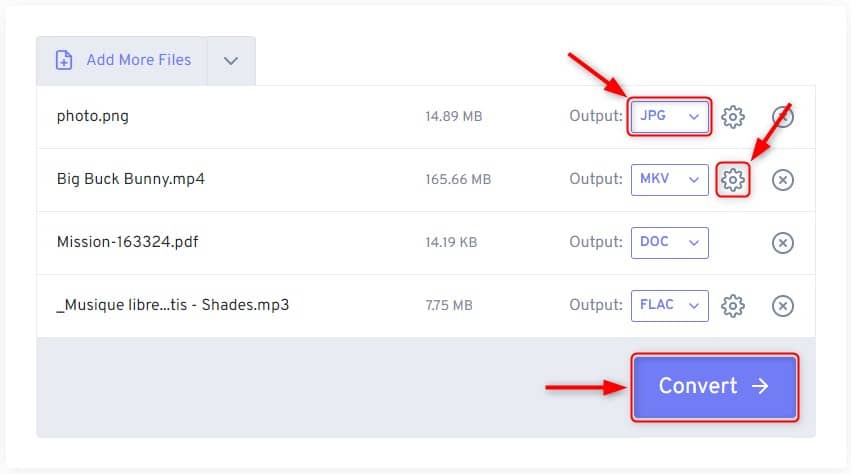 5. Finally, to retrieve your converted file, click the " Download " button. And if you have multiple files, you can click the " Download all " button to download them all at once.
Note that a QR Code is available for each converted file. Thus, you can very easily download it from your Android smartphone or iPhone.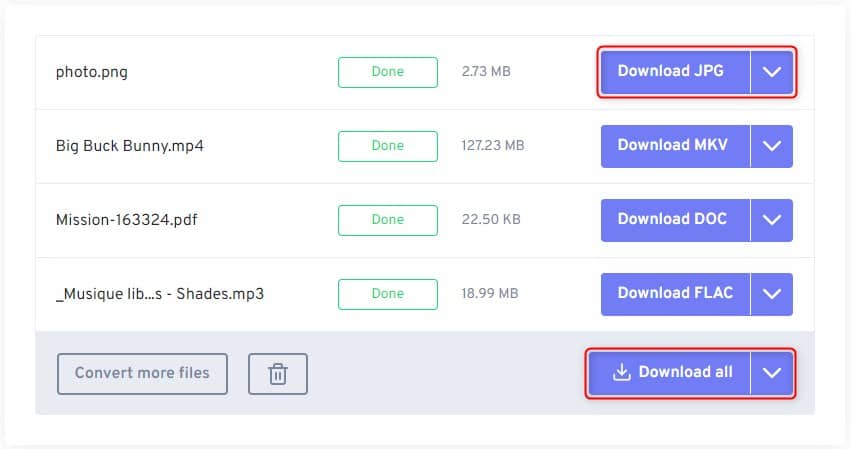 What you must remember
FreeConvert is a very powerful online tool to convert any type of document: image (JPG, PNG, SVG, GIF, WebP), video (AVI, MP4, MKV, WMV), document (DOC, PDF, TXT, PPT, XLS , CSV). You will therefore have no trouble converting your file to the format of your choice. Moreover, the conversion process retains the original quality of your files.
If you liked this article, please subscribe to our reddit community to discuss it. You can also find us on Twitter and Facebook.