The GAFAMs: Google, Apple, Facebook, Amazon and Microsoft. Also referred to as the "Big Five", these five tech giants today dominate the world thanks to Big Data. How have these companies become more powerful than governments, what are they doing with your data, and how is the European Union struggling against this new imperialism? Discover everything you need to know through our complete file…
For centuries, millennia, the world was ruled by governments . Even today, political leaders are considered by most to be the highest sphere of power.
Yet, in reality, the tech giants are steadily gaining in influence . In an era where the web, smartphones and social networks are omnipresent in our lives, the digital titans are making rain and shine.
Sitting on mountains of data, these companies are gradually building what all the greatest leaders once dreamed of: a global empire , covering the entire planet and extending to the most remote regions.
The GAFAMs (Google, Apple, Facebook, Amazon and Microsoft) fascinate, amaze, worry and shake the greatest world powers. Discover how the "big 5" dominate the Earth thanks to AI and Big Data.
Contents
What are GAFAMs?
GAFAM vs FAANG, NATU, BATX…
GAFAM and power
An empire built on hundreds of acquisitions
How has COVID-19 strengthened the power of GAFAM?
GAFAM and Big Data: Big Brother's eye is watching you
GAFAM: acquisitions in artificial intelligence
GAFAM: a disputed hegemony, a besieged fortified castle
Why is the European Union fighting against GAFAM?
The EU's plan to compete with GAFAM
Top fines imposed by the EU on GAFAM
The reasons for dismantling the GAMAFs
GAMAF and Ukrain War
What are GAFAMs?
The acronym GAFAM refers to the five most popular and publicly traded American technology companies: Google, Apple, Facebook, Amazon and Microsoft.
Also referred to as the "Big Five," these five giants alone reach a market capitalization of $4.5 trillion . They are all among the ten most highly rated American companies. They are all listed on NASDAQ.
The oldest of these five companies is Apple, which went public in 1980 . Then come Microsoft in 1986, Amazon in 1997, Google in 2004 and Facebook in 2012.
In addition to their market capitalization, these five organizations stand out for having a major influence on their sector of activity and on the market as a whole. Many investors are convinced that the state of health of GAFAM has an impact on the entire sector. Their actions therefore also act as an index.
Generally speaking, the GAFAMs are America's technology leaders . Their products range from mobile and PC operating systems to hosting services, software products and online stores.
GAFAM vs FAANG, NATU, BATX…
More recently, a new acronym has emerged: FAANG (Facebook, Apple, Amazon, Netflix and Google) . Streaming giant, Netflix, replaced Microsoft in this quintet due to its meteoric rise.
Note, however, that Netflix is ​​the only one of these five firms to belong to the "consumer services" and multimedia content sector. The other four are associated with the technology sector.
Thus, even if Amazon also offers consumer services such as the Amazon Prime Video streaming service , it is also and above all specialized in e-commerce and Cloud Computing .
Another group is that of "NATU", bringing together the most disruptive recent companies: Netflix, Airbnb, Tesla and Uber. In China, the equivalent of GAFAM are BATX: Baidu, Alibaba, Tencent and Xiaomi .
GAFAM and power
Technological advances promote the "digitalization" of our daily lives. However, this sector is controlled by a handful of actors. The GAFAMs have several billion users and a market capitalization of more than four trillion dollars.
Each new product or innovation allows them to consolidate their power and extend their influence in the arteries of the global economy. Their brands are among the most renowned in the world.
The five GAFAMs compete in several types of markets such as computer hardware, mobile and PC operating systems, and entertainment. Looking to the future, they are also competing in futuristic fields such as cloud, AI and quantum computing.
Currently, Amazon ranks first in the field of e-commerce while remaining the American leader in the Internet in terms of capitalization and brand image. Similarly, Apple is a world leader in high-end electronics and entertainment.
For its part, Microsoft is Apple's main rival in the operating system market. Finally, Google and Facebook continue to dominate the web and social media sector. Their revenue continues to grow through advertising, and their user bases are gargantuan.
An empire built on hundreds of acquisitions
The GAFAM empire is built on hundreds of acquisitions of startups and companies. These five giants followed the same pattern. They started by operating in a single sector of activity: e-commerce for Amazon, or web search for Google. Subsequently, they extended to other lands in a sprawling way through acquisitions.
Amazon has grown from a simple online bookstore to the largest unified e-commerce platform in the world. To climb to the top, it bought dozens of companies in this sector such as Zappos.
The Seattle firm has also become a major player in the food trade by buying Whole Foods Market for 13.7 billion dollars. It has also entered the IoT field by acquiring home security and router companies.
In 2012, Amazon started buying many Cloud Computing startups . Its AWS platform now dominates the cloud industry globally. Now, the firm is aiming for the robotics, healthcare and autonomous vehicle sectors…
Apple has acquired many companies in the field of software automation, virtual assistants or health sensors. In 2010, she purchased Siri which was originally developed by the Department of Defense .
Since 2013, Apple has acquired 14 artificial intelligence, facial recognition or machine learning companies. It has also acquired companies allowing it to increase its income from services. We can cite the example of Beats for 3 billion dollars in 2014 , having enabled it to enter the music streaming sector with Apple Music and to compete with Spotify. In the first six months of 2019, Apple acquired 25 companies.
Google is far from being outdone. From Google Docs to Google Earth, almost all of its products stem from acquisitions. In July 2005, seven years after its founding, the firm seized Android and its mobile operating system for 50 million dollars.
To compete with Microsoft in the business applications niche , it did not hesitate to acquire already well-established startups. This is how Writerly became Google Docs, and Tonic Systems became Google Slides. In 2007 Google entered the video streaming market by buying YouTube for 1.6 billion dollars. Even its advertising revenues stem from technology acquired in the mid-2000s with the purchase of the DoubleClick startup.
Since 2007, Google has acquired more than 30 artificial intelligence companies . This is what allowed him to enlist the greatest AI researchers in the world, such as Demis Hassabis, whose company DeepMind was acquired in 2014 for the tidy sum of $625 million.
Despite investigations by regulators, Google continues to absorb many companies. It is particularly active in the Cloud sector to compete with Amazon and Microsoft , and notably acquired Alooma, Looker, Elastifile and CloudSimple in 2019 alone.
The digital mapping business is 80% owned by Google . In addition to developing its Google Maps tool, the firm acquired its main competitor Waze in 2013.
Finally, Facebook may have bought fewer companies than its rivals, but it made the most expensive acquisition of any GAFAM when it snapped up WhatsApp for $19 billion in 2014 . Two years earlier, she bought Instagram for $1 billion. She also tried to take over Snapchat for $3 billion, only to be refused by founder Evan Spiegel.
The story of Mark Zuckerberg's social network begins with an acquisition. In 2005, the firm bought AboutFace which held the domain name "facebook.com" .
In addition, Facebook uses its social networks to generate revenue through advertising. It entered this field through the acquisition of Atlas in 2013 and LiveRail in 2014. The same year, it entered the virtual reality market by buying Oculus for $2 billion .
This imperialist strategy is attracting criticism , as many experts fear it will harm innovation and consumers. In October 2020, the House Judiciary Committee published a report on the subject.
These acquisitions have enabled GAFAM to seize valuable patents or brilliant engineers . This is how flagship products have been created, such as Google Docs or iTunes. In some cases, it was more of a way to eradicate all competition and the companies acquired quickly disappeared into oblivion. A strategy summarized by "copy, acquire, kill"…
How has COVID-19 strengthened the power of GAFAM?
What if Big Data had enabled GAFAM to become more powerful than governments? The question arises today, all the more so after the COVID-19 crisis .
Since the start of the pandemic, giants like Amazon, Facebook, Netflix and Google have played a key role. In the most affected countries, it is thanks to them that citizens have been able to stay in touch, order meals and products , but also receive information and instructions from the government. In France, even the Doctolib platform used to make vaccination appointments is based on the AWS Cloud. So where are the limits of their power?
Last year, Amazon acquired Whole Foods: the largest organic supermarket chain in the United States. A winning bet transformed into a masterstroke by the emergence of the coronavirus, since confined Americans have massively turned to e-commerce.
According to CommerceIQ, from February 20 to March 15, 2020, cold medicine orders increased nine-fold, dog food orders increased thirteen-fold, and toilet paper and paper towel sales tripled. Amazon confirms that sales have reached the levels of the Christmas period, and has also recruited 100,000 additional employees to cope with the sudden increase in demand.
In addition to making Amazon happy, this e-commerce rush has allowed the firm to collect the largest set of data on American consumption habits . Experts worry the Seattle titan is moving closer to a trade monopoly…
And Amazon isn't alone in aggregating mountains of data "thanks" to COVID-19. Nearly half of the world's population was confined for months, and the consumption of multimedia content also exploded. Demand was so high that Netflix and YouTube (owned by Google) were forced to temporarily lower the definition of their videos so that all users could enjoy streaming.
In a few weeks, Netflix, Google and Facebook have harvested astronomical volumes of data. These companies now hold more information about consumers' habits and preferences for content and entertainment than any government …
GAFAM and Big Data: Big Brother's eye is watching you
Thanks to the vast volumes of data they collect, the GAFAMs undoubtedly know your most intimate secrets . The Security Baron website has reviewed the privacy policies of Facebook, Google, Apple, Amazon, Microsoft, but also Twitter to create an infographic revealing all the data they aggregate on Internet users.
The greediest of the "Big 5" seems to be Facebook . Mark Zuckerberg's firm collects information about your work, your income, your ethnic origins, your religion, your political opinions or even the advertisements you click on. This information is in addition to personal details such as your phone number, email address, geographic location or the devices you use. As Security Baron points out, this data can be exploited by advertisers, and is also highly coveted by cybercriminals.
By comparison, Twitter is significantly less greedy . Unlike Facebook, Google and Microsoft, the microblogging service does not collect a user's name, gender or birthday. It is content with the phone number, email address, time zone and videos viewed. This is perhaps what explains why Jack Dorsey's firm is less profitable…
Microsoft and Google are not to be outdone, since the virtual assistant Cortana is constantly listening and Gmail is reviewing all your emails. Google stores your browsing history, web activity, and location history. Suffice to say that these companies may know you better than your own family…
According to Security.org, Google and Facebook are the two GAFAMs that collect the most data. On the contrary, Apple and Amazon respect your privacy more . This difference is explained by the fact that their income is less directly linked to advertising.
GAFAM: acquisitions in artificial intelligence
The GAMAFS have acquired startups in the AI ​​sector to perfect their existing solutions and launch themselves into conquering new or old markets. As far as Facebook is concerned, its takeovers are intended to set up new offers or to develop existing ones.
Among the notable acquisitions is that of the LiveMaps development project which was announced in September 2019. This company is developing innovative technologies aimed at creating a virtual reproduction of reality.
Subsequently, this giant acquired Scape Technologies at the beginning of 2020. This London company specializes in the design of software based on computer-aided vision. Its mission is to analyze the content of data centers to convert them into 3D.
In turn, Mapillary was acquired in June 2020. It designs interactive maps and neighborhood images using a computer visualization system. As for Apple, most of its takeovers aim to improve the quality of its virtual assistant, Siri.
Thus, the firm took over Voysis in April 2020. In principle, this young shoot will help this electronics giant to develop the function of its voice assistant to enable it to recognize the languages ​​used by Internet users. In addition, to facilitate the processing of data used by Siri, learning Inductiv has joined the Apple teams. The startup specializes in locating and automatically correcting errors in databases.
GAFAM: a disputed hegemony, a besieged fortified castle
The explosive growth of the GAFAMs and their total domination of the market have important consequences for Internet users, for competitors, and more generally for the entire architecture of the Internet.
These companies have the power to eliminate all competition to ensure the oligopoly, and do not hesitate to do so. This involves acquiring successful startups and newcomers, the way Facebook acquired Instagram and WhatsApp.
They can also promote their own products and services , like Google via the results of its search engine. This imperialist strategy greatly reduces diversity in the digital domain.
As a result, many shields are raised against this hegemony . For years, GAFAMs have been accused of anti-competitive practices and have been the subject of lawsuits, investigations or even sanctions by market regulators and the governments of different countries.
As early as the 1990s, Microsoft had to face these opponents. Since then, many lawsuits have been opened . Between 2017 and 2019, the European Commission alone fined Google €8 billion for its anti-competitive behavior.
In addition to suffocating competition, the GAFAMs are also accused of heavily influencing the political sphere . For example, Facebook has been criticized for allowing political parties to influence voting intentions. Recently, Twitter caused controversy by censoring Donald Trump.
They are also accused of collecting massive volumes of personal data on Internet users. At a time when Big Data is considered the new oil , these mountains of information represent a fortune whose true value cannot be measured. They also represent a threat to confidentiality…
The multinational nature of these companies also allows them to avoid taxes, in a way that is often considered unfair . These organizations do not deprive themselves of "tax optimization" so as not to pay their taxes, especially in Europe.
The dominance of GAFAM is more contested in the European Union than in the United States. For good reason, the old continent exercises stricter controls on large companies and consumer rights occupy a more important place in our societies.
Why is the European Union fighting against GAFAM?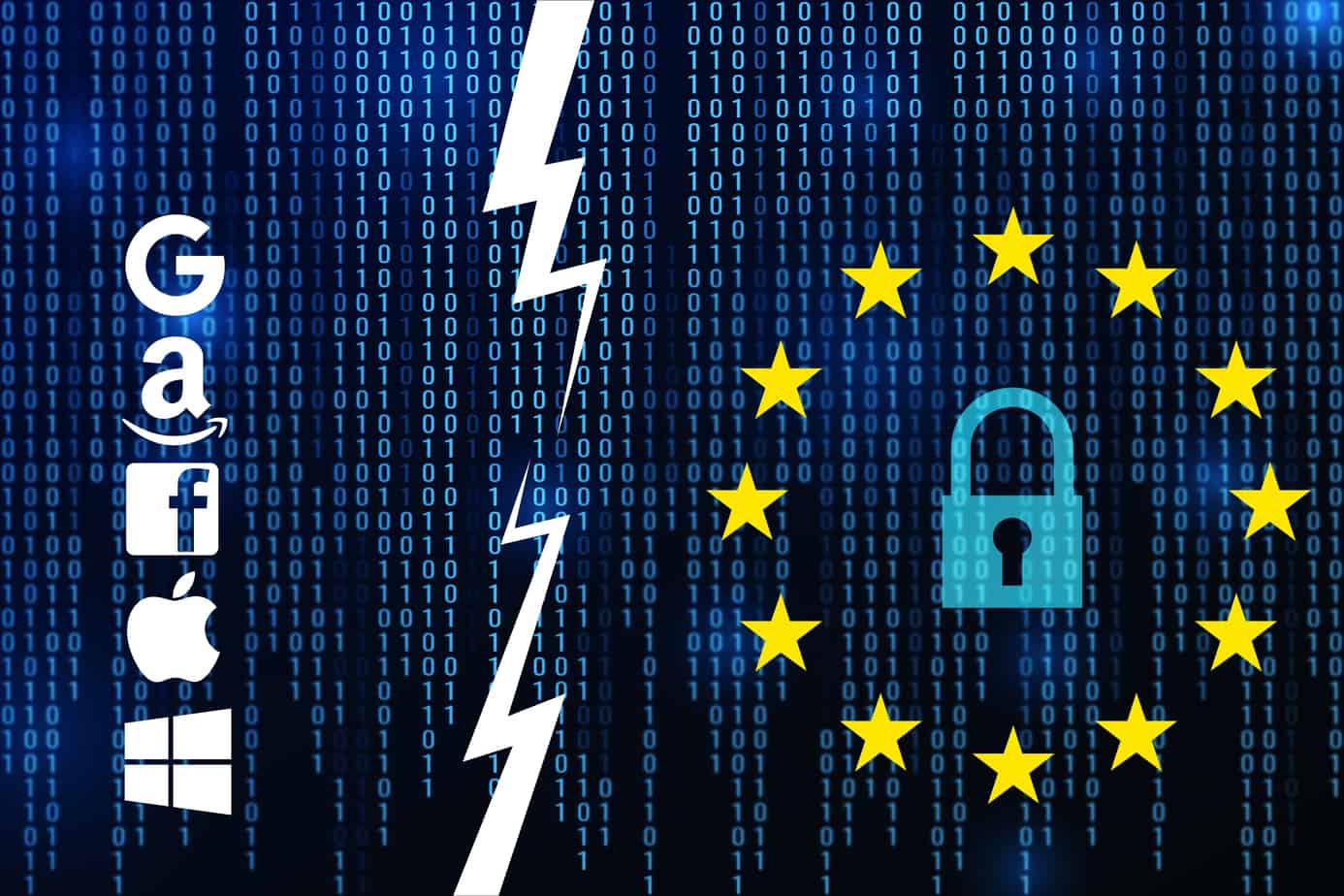 For many years, the European Union has opposed the hegemony of GAFAM. For good reason, its founding principles and values ​​are at odds with these American tech giants.
Indeed, the EU has always fought against companies trying to acquire a monopoly, against unfair competition, tax evasion, or intrusion into the privacy of European citizens. It is therefore not surprising that all GAFAMs are the subject of investigations on the old continent.
Google is criticized for its exploitation of personal data for advertising targeting purposes. As soon as the GDPR was adopted, the CNIL imposed a record fine of 50 million euros . Europe also accuses it of its anti-competitive practices, in particular its abuse of a dominant position with the Android OS. In the past, Microsoft had been fined 2.2 billion euros for similar practices with its Windows OS. In total, since 2010, the European Union has launched three investigations into Google and fined it $10 billion.
Apple is generally more exemplary when it comes to privacy and confidentiality. However, the EU is taking a keen interest in its "tax avoidance" practices . A few years ago, Apple exploited a loophole in the tax system to reduce its taxes in Europe and the United States thanks to Ireland.
Facebook is in Brussels' sights on data privacy. Mark Zuckerberg's corporate privacy policy has been heavily criticized, and several class action lawsuits have already been launched. The numerous data leaks that have occurred on the social network since the Cambridge Analytica affair have added fuel to the fire.
Amazon and Netflix are criticized for placing country-to-country restrictions . Netflix content or Amazon products are not uniformly available in all countries, and this conflicts with the principle of free movement of the European Union.
The EU's plan to compete with GAFAM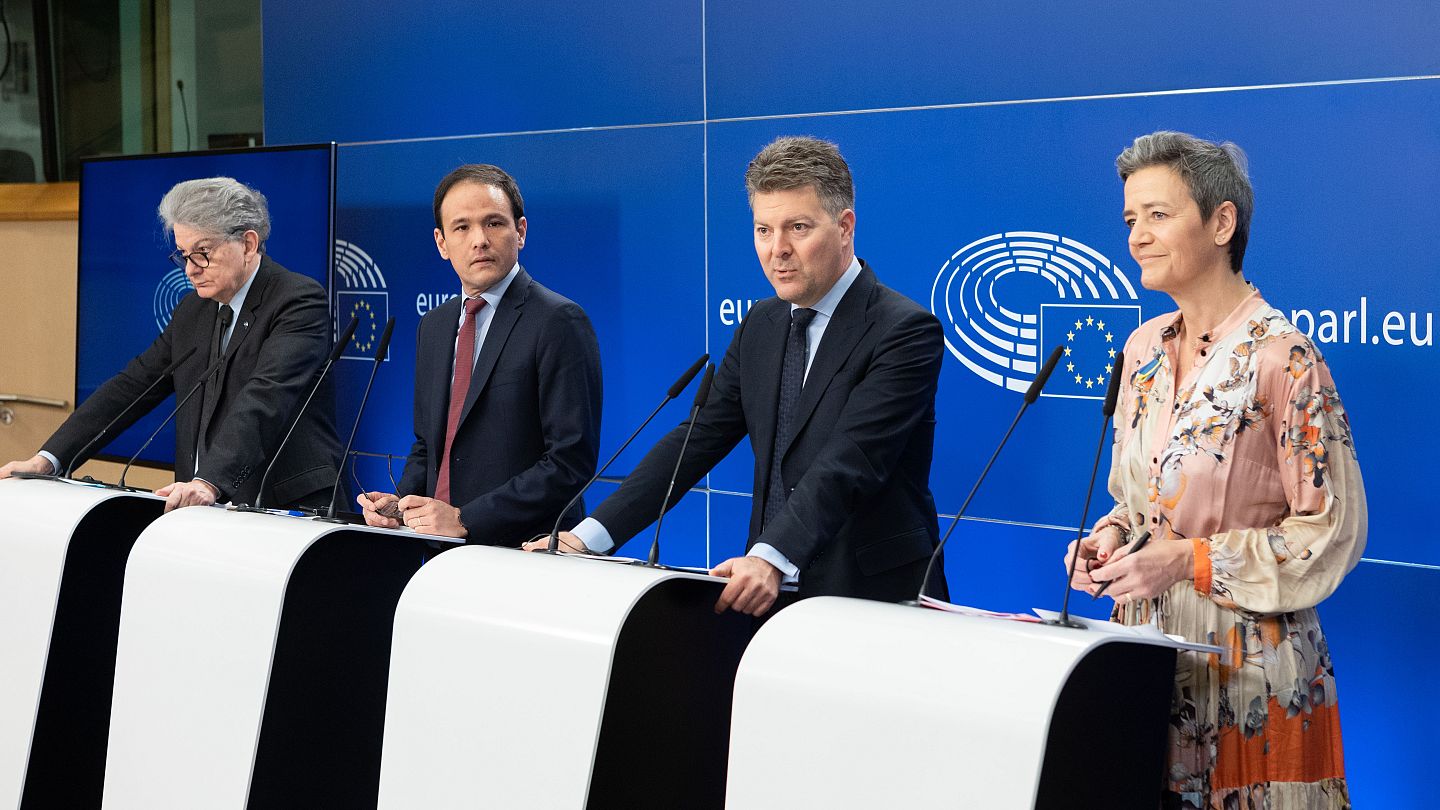 At present, the European Union lags far behind China and the United States in the areas of AI and Big Data . This delay benefits the two superpowers, enjoying free access to the data of European citizens.
It is this data that allows GAFAM to grow at a breakneck pace. These data-driven companies develop services such as social networks, e-commerce stores or artificial intelligence systems.
For the European Union, this situation has lasted far too long. In February 2020, during a press conference, the President of the European Commission, Ursula von der Leyen, unveiled a plan to allow the old continent to regain its technological sovereignty .
The objective of this strategic plan will be " to fuel our economy and find European solutions for the digital age through digital transformation ". Several measures have been announced.
First of all, concerning Big Data, the European Commission wants to create a " single European data market " by 2030. Like people and goods, data will circulate freely in the EU.
Thus, European companies will finally be able to exploit the vast volumes of data. More companies will be able to become "data-driven", and our European tech giants will finally be able to compete with American GAFAMs or Chinese BATXs.
To enable this transition, a data access and reuse governance framework will be developed. The aim will be to encourage data sharing, while respecting " European values ​​and rights such as data protection and fair competition ".
Another EU strategic initiative is open data or Open Data . High-value datasets will be open and can be freely reused, while cloud infrastructure will be developed to support massive data reuse.
In total, the Commission intends to invest 4 to 6 billion euros in this secure and environmentally friendly Cloud infrastructure, and in systems allowing the reuse of data.
In the field of artificial intelligence, the European Union wants to stimulate the development of this technology of the future by attracting more than 20 billion euros of investment per year over the next ten years.
However, ethics remains the watchword . To avoid the risks of abuses linked to AI, Europe wants the systems to be " transparent, traceable, and supervised by humans ". They will also have to be trained using unbiased data to prevent any risk of discrimination.
Biometric authentication methods like facial recognition will be the subject of great debate. For now, this technology is banned from Europe.
A governance structure will be put in place at European level to ensure compliance with the rules and avoid fragmentation within the bloc of 27 . While waiting for the plan for Europe to be finalized, discover all the alternatives to GAFAM to free yourself from their grip…
Top fines imposed by the EU on GAFAM
The four US tech giants are under a series of financial sanctions from Europe. These fines are often challenged in court by Gafam because of their limited scope. Here are the top 5 highest sanctions imposed by the EU.
Apple: sentenced to a fine of 13 billion euros
In August 2016, Apple was ordered by Brussels to pay Ireland €13 billion over unpaid taxes. As for Ireland, it has been denounced by the European Commissioner for Competition for its tax ruling which it grants to the apple brand.
Google: a fine of 4.3 billion euros
In July 2018, Brussels imposed a heavy fine of 4.3 billion euros against Google. This is a record sanction that the European authorities have never imposed in the context of an abuse of dominant position case . Earlier in June 2017, Google had already been penalized 2.42 billion. While in March 2019, the European Commission condemned it for 1.5 billion. This last measure is due to the restrictive practices of its AdSense advertising network.
Microsoft fined 899 million euros
The competition authorities pronounced a penal sanction of 497 million euros during the year 2004 following the abuse of a dominant position by Microsoft. In addition, they demanded that the group take measures to guarantee the "interoperability" of its software with that of its competitors.
However, Microsoft was slow to act. Thus, the company saw itself inflicting a new fine of 280.5 million euros in 2006. Two years later, the Commission imposed another fine of 899 million on it because of its lack of responsiveness. .
Luxembourg has requested 746 million euros from Amazon
Luxembourg imposed a fine of €746 million on Amazon in July 2021 for non-compliance with the GDPR . This amount constitutes the largest sanction imposed by the European CNIL. Amazon called it a "baseless" accusation and said it would "vigorously" defend itself against the decision.
Facebook fined 110 million euros
In May 2017, it was Facebook's turn to be sanctioned. The European Commission imposed a fine of 110 million euros. She accuses him of having delivered incorrect data during the investigation into the takeover of WhatsApp.
The reasons for dismantling the GAMAFs
Breaking up Gamaf offers more opportunities for small businesses. Indeed, it has been found that Google covers 92% of search queries globally while Amazon sells almost everything a consumer may search for. Consequently, small business owners have little or no market space.
In addition, the acquisition of competing companies is another business practice that gamaf engage in to protect their dominant position. One way to ensure fair trade between industries is to prevent them from entering adjacent markets.
Additionally, many observers believe that gamafs are increasingly seeking to monitor and dictate to consumers what they see and buy online. Google's targeted ads elicited similar reactions. Again, healthy competition can solve end-user privacy dilemmas .
The more the number of players seeking to offer secure platforms increases, the more gamaf is forced to strengthen the confidentiality of user data.
Regulating the scope of gamaf can minimize the scope and severity of cyberattacks against national security systems. Indeed, Russian hackers were able to access emails sent by National Telecommunications and Information Administration (NTIA) personnel via Microsoft Office 365. This incident shows how it can open a door into sensitive processes and government military and intelligence operations.
Tech giants at the heart of the information war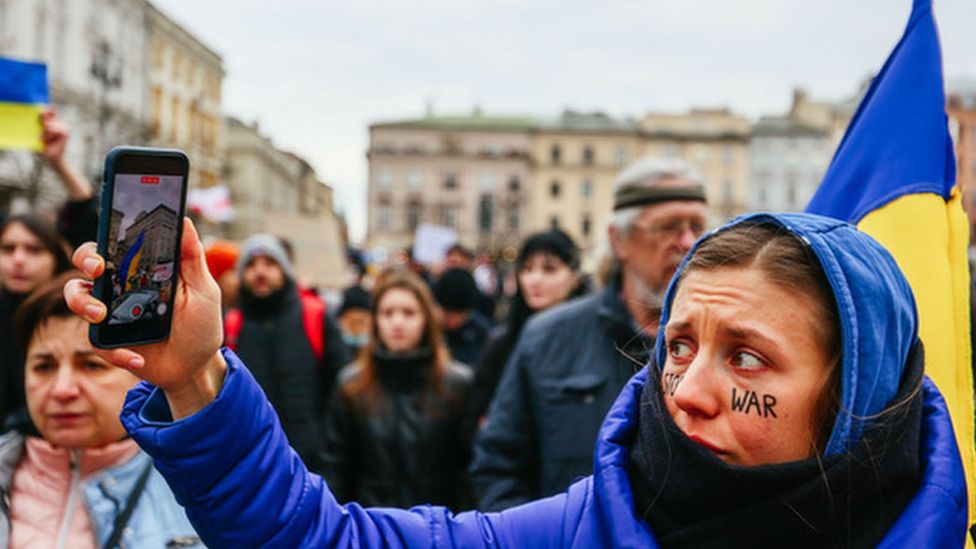 Silicon Valley giants are at the heart of the infowar. Between hacking attempts and infoxs, they are forced to manage. And it's not that simple. State of play.
How are the giants of Silicon Valley mobilizing around the war in Ukraine? If he was able to delay, their commitment is becoming more and more clear, assumed over the days, almost hours.
Hack and infox… the platforms taken by storm
It started with hacking operations, of course. Last Wednesday, just hours before the Russian military invaded Ukraine , Microsoft's Threat Intelligence Center detected the presence of an unknown "windshield wiper" malware, which targeted government departments and Ukrainian financial institutions. A few days later, it was Meta who revealed how several accounts of Ukrainian military leaders and public figures were targeted by cyberattacks , some of them posting fake videos showing the capitulation of the authorities of the attacked country. Those responsible, said Mark Zuckerberg's company, would be this group of Belarusian hackers, known as the Ghost writer,filed by American intelligence for similar facts in recent years. Twitter, Snapchat, YouTube, Instagram, Telegram were also affected by the "ghost writer".
A quick response from companies
At Microsoft, in less than three hours, an update made it possible to block the code of the virus. Meta responded by blocking the targeted accounts and contacting their owners. The Californian company also announced that it had removed a pro-Kremlin influence campaign from its platform, while Twitter pinned messages referring to Kremlin propaganda organizations, which would be around 45,000 per day since the start of the war, specified the company. Google Map for its part ceased to be available in Ukraine, in order to prevent its maps from being used by the invader.
" It is not enough "
"It's not enough" regrets Marietje Schaake, director of the Cyber ​​Policy Center at Stanford University. "The power of technology platforms in the formation of information has never been clearer", she wrote on her Twitter account , "they must be pressured, so that they stop being a megaphone state propaganda . European states themselves are now demanding that American technology multinationals step up a gear.
On Monday the leaders of Estonia, Latvia, Lithuania and Poland wrote to Meta, Google, YouTube and Twitter asking them to suspend Russian official media accounts, starting with two very popular news sites. influencers funded by the Kremlin, Russia Today and Sputnik. "Online platform providers and technology companies must take a stand as authoritarian regimes threaten our societies by undermining peace and democracy," the letter said .
Are the Gafams ready for war?
Zeynep Tufecki already demonstrated it in his book Twitter and tear gas, published in 2019: American social networks were not designed with a view to war. Faced with coups, wars, acts of propaganda or official censorship, they do not yet know how to act in this type of situation. Faced with the influx of messages from Eastern Europe and Russia, summoned to get more involved against fake news, Twitter thus mistakenly deleted valuable videos posted by journalists last week on the advance of the forces. Russians, as The Verge recalls . At Meta the situation is "chaotic", writes the New York Times, not only because of the level of attacks and misinformation coming from Russia, but also because of reluctance, at least initially, to censor Russian official media. Nick Clegg, head of international affairs for the company, finally resolved to do so on Monday , like Tiktok stopping access to Russia Today and Sputnik in Europe to respond to growing pressure from European governments.
The companies concerned seem to be unaware of the method to adopt in the face of the contradictory demands of political leaders but also of their Ukrainian, European, American and Russian users. All fear that access to Russian territory will be withdrawn, Moscow having already suspended several services from a certain number of them , as it had already done in the past . Facebook, Twitter are impacted, YouTube will no doubt soon be, which has removed from its platform five channels posting Russian propaganda videos. Google has yet to respond to the Kremlin, which is demanding the removal of any mention of the war from its search engine.
Notable differences between platforms…
In this mixed landscape of GAFAM's commitment to this "war effort of democracy against autocracy", as President Biden presented it to the American nation on March 1, all platforms are not equal. Their context is obviously different. And their management of the crisis too. Twitter would be a bad student. "Twitter hasn't done anything yet! ", got carried away Cédric O, Secretary of State in charge of the digital transition and electronic communications on the France Inter program "L'instant M" "I want to say it here very formally: put small messages 'Ceci is a message sponsored by the Russian government' when the Russian government is increasing its nuclear threat, is ridiculous and indecent".
Conversely, Microsoft reacted immediately, and beyond its own commercial interests. The same evening the company detected the malicious virus, reports the New York Times. , just as the Russian tanks first crossed the Ukrainian border, Tom Burt, who oversees the company's efforts against cyberattacks, contacted Anne Neuberger, deputy national security adviser for the White House. Washington and Microsoft have since been working hand in hand, even if it means sharing the details of the code with European allied countries and exchanging information as soon as it seems useful to them.
"We are a business, not a government or a country," said Brad Smith, Microsoft President, in a blog post published by the company on Monday, "but we will coordinate constantly and closely with the Ukrainian government, as well as with federal officials, NATO, and the European Union. »
Others take the lead. Apple has announced that it will no longer sell any products online in Russia . Elon Musk decided to install his Starlink network via his satellite in order to ensure the Internet to all Ukrainians.
Neutrality or not… the choice of platforms?
After the Frances Haugen case, it could be considered impossible for platforms to claim to be able to remain neutral as in the past. Wrapping oneself in "freedom to inform" by presenting oneself as "apolitical", not responsible for the content broadcast… seems complicated in view of the stakes. But it is also difficult to cut off social networks and web companies from Russia or any communications related to the war in Ukraine. This is what tens of thousands of Telegram users have just reminded its CEO Pavel Durov. Very popular in Russia, as in Ukraine, the application is now an essential medium for citizens of both camps. They broadcast, among other things, more or less authentic videos and images of the war, taken, when they are not faked, with their mobile phones. When Durov signaled to his 600,000 subscribers that he was considering blocking certain accounts implicated in disinformation about the current war, he opposed such an outcry that an hour later he backtracked.