Google Helpful Content update is an algorithm that seeks to identify content that really helps users (from Google's SERPs). Sites with too many useless pages should expect to see their overall visibility drop, including for their quality pages.
Here, Google hopes to identify the pages useful to the Internet user, created really for humans, and to distinguish them from the pages created exclusively for the search engines. The distinction is not always so obvious as that…
Helpful Content: new signal used in the algo
According to Google's communication, Helpful Content must be seen as one of the many criteria of the algo. What is called a " ranking signal " in English SEO jargon.
Google prefers to speak of "signal" (the word "criterion" seems to me more appropriate in French) than of penalty. Besides, there will be no "penalty" information in Search Console.
Is the Google Helpful Content update in place?
Announced in advance in an article published on August 18, 2022, Google began the rollout on August 25. Allow about 2 weeks for it to be fully deployed.
In summary :
Google began rolling out a major algorithmic update on 08/25/2022
Its name is Helpful Content because Google aims to favor sites that publish useful content and penalize those with a lot of content created especially for search engines.
Like the Panda update (2011), the algo is sitewide : if the site is poorly seen by this algo, the whole site can be impacted, even the good pages
It is primarily for English-only content, so you have time to prepare.
It's a  sitewide algo  : what does that mean?
A sitewide algo applies to an entire site. This means that Google analyzes all the (indexable) pages of the site to "decide" whether the site should be "demoted" in the SERPs, and to what degree.
This is already the case with other parts of Google's algorithm for more than 10 years: already in 2011, Panda worked like this (and it is integrated into the algorithm now).
Some believe that a solution is to move all poor quality pages or sections of the site to a subdomain. I do not recommend this solution because:
it is not guaranteed that Google really considers them as distinct from the rest of the site
it makes you make important technical modifications (change of URL therefore also setting up redirects and modification of many internal links)
it's really hiding the dust under the rug
Which languages ​​and which countries are concerned?
For the launch, only content in English is concerned , in all countries . As with other Google algos, it will no doubt be extended to other languages ​​gradually.
If your site is (mostly) in French , you probably/perhaps have enough time to think ahead . Read my advice a little further.
Is Google's Helpful Content algorithm in real time?
Yes and no ! Google constantly analyzes all content and tries to give it some sort of rating. But that does not mean that each reworked page can get out of the "penalty" as soon as Google has recrawled it. The reason is probably that Google must accumulate enough data on the page (including data related to users who arrive on this page) and on the whole site (because it is a algo based on the whole site ).
As with its other algos (like Core Update), Google needs to collect enough data before it can deploy it. It is therefore illusory to hope that the modifications made just before the date announced in advance of an update will be taken into account. In the same way, since we are talking about an algorithm intended to be updated permanently, it must be understood that Google is based on data collected long before. According to John Mueller, it takes "months" ( source ), maybe 2? So if you have been penalized by this update, in addition to significantly improving your site, you will probably have to wait several months.
What signals does Google rely on?
A machine learning (AI) algorithm aggregates many signals (criteria) to assess whether a page has been designed to help Internet users or only to rank well in Google. To develop the Helpful Content algorithm, Google also involved humans, the famous Search Quality Raters.
In concrete terms, Search Quality Raters use an adapted version of Google to carry out numerous searches. Each time, they must judge whether the results correspond exactly to the request of the Internet user, according to a very precise codification explained in this document. Here are, for example, the 6 possible values ​​(in 2015) to assign to a document in response to a request in a specific context:
vital: usually this is an official page
useful: result very useful to most Internet users
relevant: result useful to many Internet users
not very relevant: result not really useful to Internet users but which is nevertheless related to the request. A few internet users might find the result useful
off-topic or useless: useful result for very few Internet users, if any
Unable to rate: The human reviewer is unable to rate the document.
role of Google search quality raters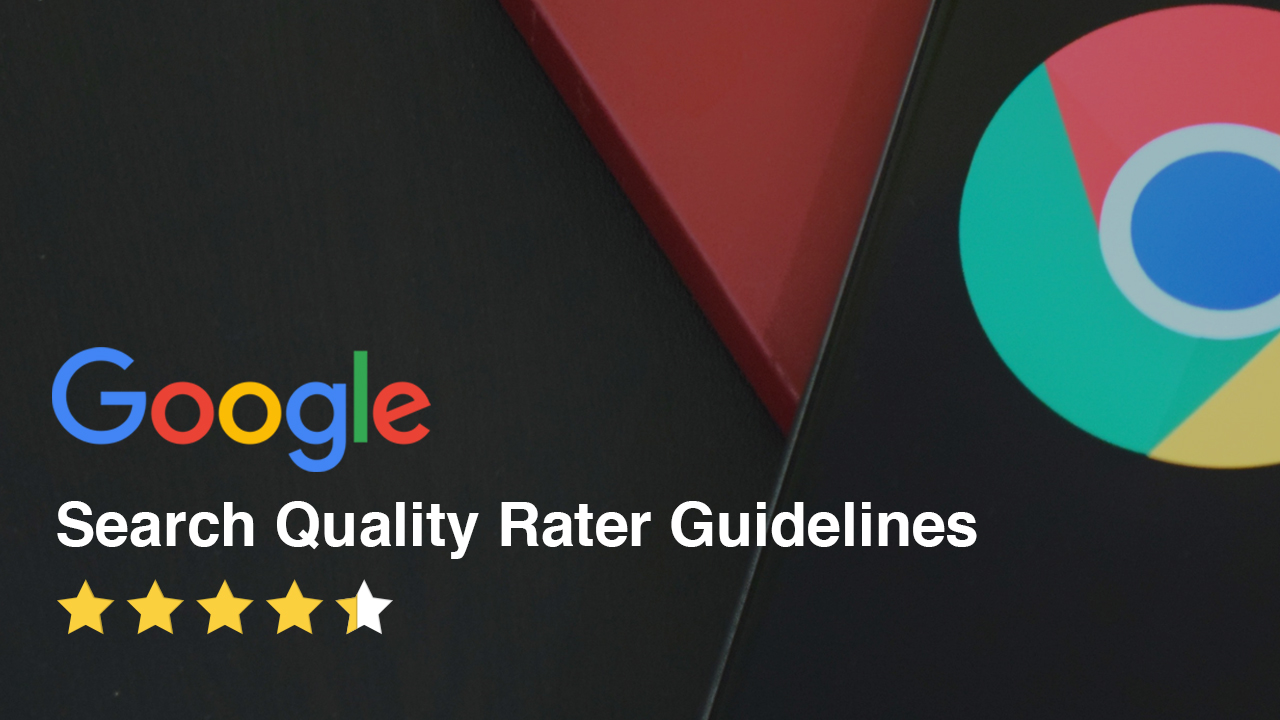 Human Raters are people whose job it is to rate the quality and relevance of results returned by Google search engines. They are there to add a human touch to the by definition automated algorithm. These people are (most of the time?) sub-contractors, paid by the hour.
Their role is to check the results and say whether they are relevant or not. But they don't have the ability to manually modify the results (nor the algorithm for that matter). On the other hand, their conclusions are used by Quality Search to validate – or not – a change of algorithm. Remember that Google makes several hundred changes a year, most are undetectable but some have a big impact (eg Mayday, Panda or Penguin).
What topics are targeted by Google Helpful Content?
The algo concerns all themes .
However, Google said that according to its tests, the impact will be greater on online educational content, as well as those related to arts and entertainment, e-commerce and technology. The reason is not that these areas have been targeted, but because the content concerned could be more numerous.
How do you know if you risk a penalty with Google Helpful Content Update?
If you answer "yes" to one (or more!) of the following questions, you are at risk because they describe strategies primarily focused on search engines:
Is the content primarily intended to attract searchers from search engines, rather than being designed for humans?
Do you produce a lot of content on different topics in hopes that some of them will perform well in search results?
Do you use extensive automation to produce content on many topics?
Do you mostly summarize what others have to say without adding much value to it?
Do you write about topics just because they seem to be trending and not because you would otherwise write about them for your existing audience?
Does your content make readers feel like they need to search again for better information from other sources?
Are you writing to a particular word count because you've heard or read that Google has a preferred word count (when no, it doesn't)?
Did you decide to enter a niche area with no real expertise, but mostly because you thought you were getting search traffic?
Does your content promise to answer a question that actually has no answer, such as suggesting that there is a release date for a product, movie, or TV show when it doesn't? is not confirmed?
How to take advantage of the Google Helpful Content update?
According to Google, we must always follow the same advice: create content for people, not for search engines. To find out if you have a " People-first " approach, check that you answer "yes" to each of the following questions:
Do you have an existing or anticipated audience for your business or site who would find the content helpful if it spoke directly to you?
Does your content clearly demonstrate first-hand expertise and in-depth knowledge (e.g. expertise resulting from using a product or service, or visiting a location)?
Does your site have a main goal or objective?
After reading your content, will the reader feel like they learned enough about a topic to help them achieve their goal?
Will the reader of your content feel like they've had a satisfying experience?
Do you keep our tips for core updates and product reviews in mind?
What to do in case of Google Helpful Content update penalty?
The steps to recover after a fall related to the Helpful Content Update
It's still a little early to say exactly, but here are the steps I recommend you follow:
it may seem surprising, but check that your SEO fall is indeed linked to this update
do an audit of the whole site to identify pages that could be considered created primarily for SEO and not for users.
improve all the pages concerned as much as possible, bearing in mind the EAT aspects. This means that the contents must demonstrate the expertise of their author in order to be really useful for the Internet user. Don't forget that each page must meet an objective, the one announced in the title tag (specified in the meta description). The content on the page must provide the promised answers…
Finally, if you make significant changes to your site, make sure they have a positive impact. It would be a shame to penalize your site even more.