Everyone wants to be as original as possible on social networks to stand out from the crowd. Your options would be to create an avatar or a custom profile picture. To do this, there are many online tools. Gradient Avatar Maker , is one of them and lets you create a beautiful personalized profile picture . To find out more, I invite you to continue reading.
What is Gradient Avatar Maker?
Gradient Avatar Maker is a free online tool that allows you to create a beautiful personalized profile picture that you can use for example for social networks. The use of the platform is completely free and unlimited for all those who need it. You will also not need to create an account or fill in any personal data.
Using the service, you will be able to create excellent profile pictures that will make you stand out on all social networks such as Facebook, Instagram, Twitter or even TikTok.
It's easy to use and handy tool for all occasions where you need to create a custom profile picture. Gradient Avatar Maker also has the advantage of being used directly in any web browser (Chrome, Firefox, Edge, etc.).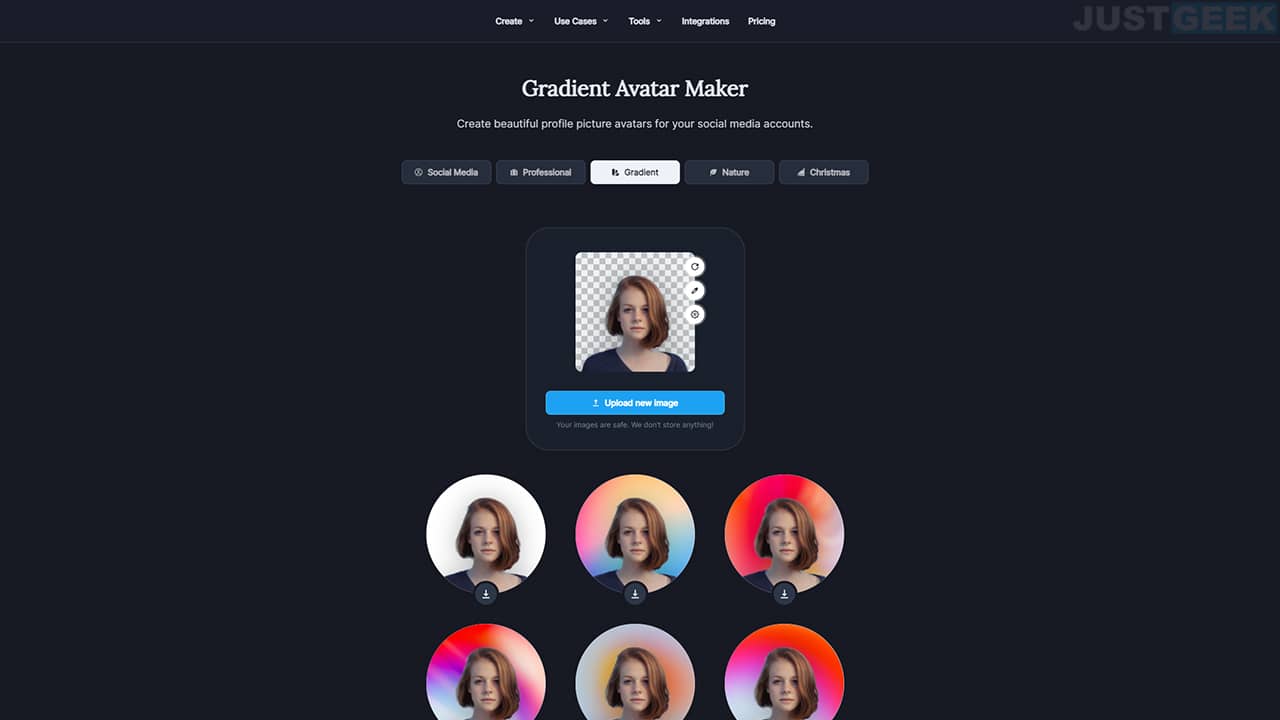 How to create an avatar for free?
Gradient Avatar Maker is very easy to pick up. To create a personalized profile picture for free , I invite you to follow these few steps:
1. First, click on the " Upload new image " button to upload your photo.
2. Once your photo is uploaded, you will automatically get your avatar.
3.  Optionally, you can adjust both brightness and contrast of the image.
4.  In addition, by clicking on the settings icon, represented by the cogwheel, you can add a border to your image or your background, zoom in or out or even blur the background.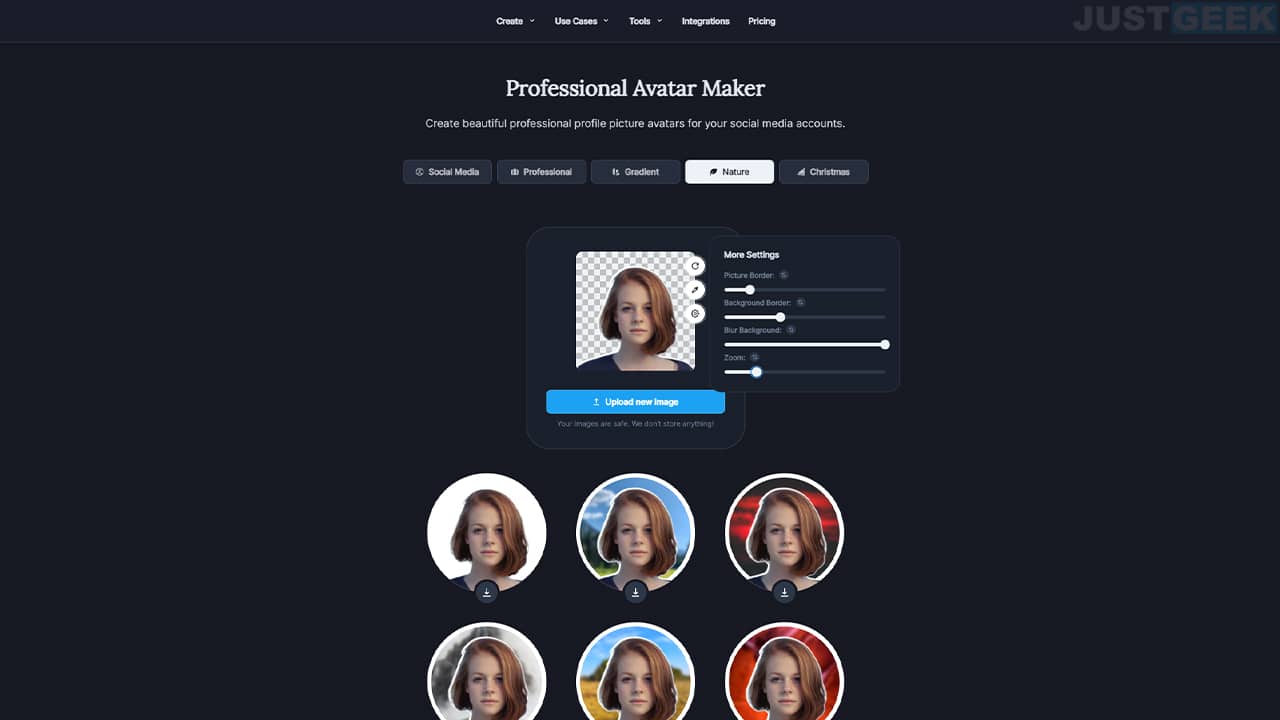 5.  To make it even easier for you, Gradient Avatar Maker provides you with 80 different profile photo templates, based on the photo you uploaded. You just have to choose your favorite to download it in PNG format.
Conclusion
Gradient Avatar Maker is a tool to have original and fun profile photos. Benefiting from an easy handling, the platform allows the user to use patterns, gradients, blurring and other tools to create an original profile picture to be used on the various social networks.
And if you are instead looking for an online tool to create a personalized avatar, I invite you to take a look at Avataaars generator .
If you liked this article, please subscribe to our reddit community to discuss it. You can also find us on Twitter and Facebook.