GTA 6 is the most anticipated game on the planet, and yet, we don't know much about it. It's time to take stock of the future big production of Rockstar Games. Price, platforms, release date, gameplay details, find everything you need to know about GTA 6 here.
WHAT IS THE RELEASE DATE OF GTA 6?
No official release date has yet been announced for GTA 6 . The game hasn't even been unveiled, although we know that Rockstar likes to announce its titles more than a year in advance. So don't expect it anytime soon.
Nevertheless, things are moving in 2022. Indeed, Rockstar seems to fear efforts to accelerate development. Over the summer, the studio began recruiting new employees en masse around the world. In addition, the latter ended up canceling the remaster of Red Read Redemption 2 on PS5 and Xbox Series precisely to focus on the development of GTA 6.
In July 2022, the ever-informed reporter Tom Henderson reported that Rockstar was aiming for either a 2024 or 2025 release. That seems likely.
WHAT PLATFORMS WILL THE GAME BE RELEASED ON?
GTA 6 should logically be exclusively for next-gen consoles, namely the PS5 and Xbox Series X. Given the estimated release date, it wouldn't really be the surprise of the century. However, nothing is yet recorded and we can only assume.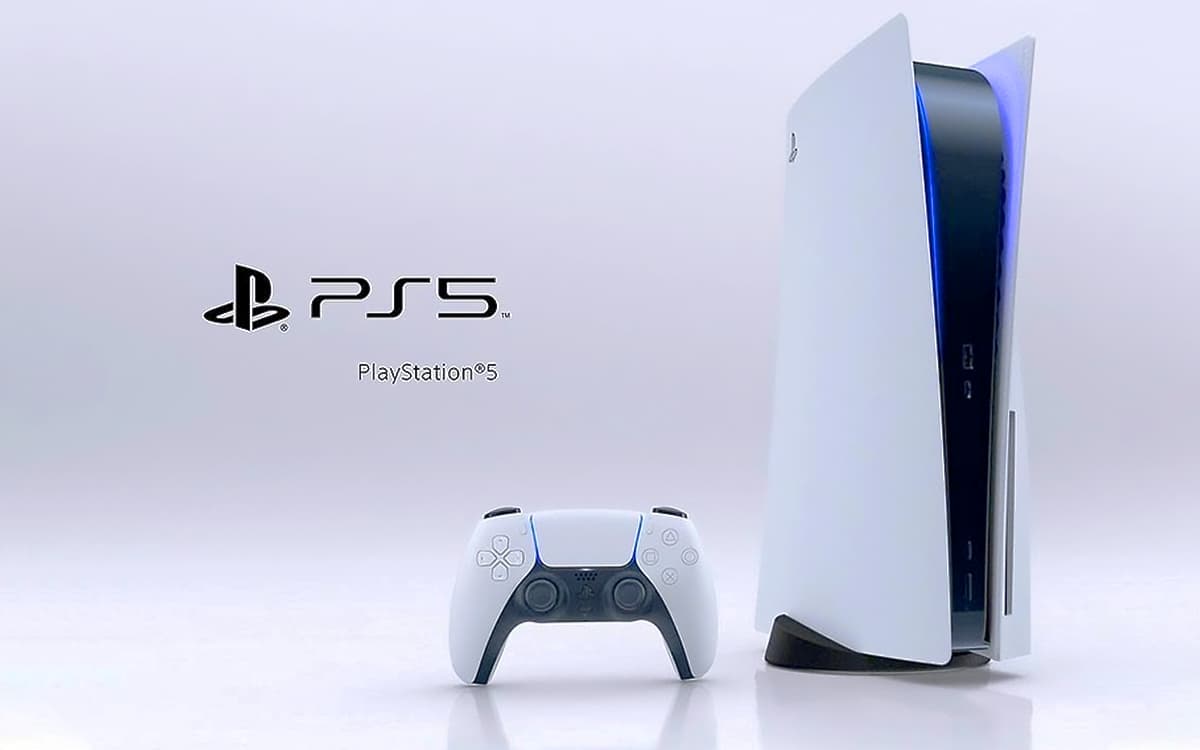 From a technical point of view, it would be amazing to see GTA 6 released in 2024 or 2025 on two generations at once. The next-gen will be well installed by then. As for the PC version, it will certainly have to wait a bit. Rockstar has a habit of releasing its computer games about a year after the console release.
Regarding a possible release of GTA VI on the Xbox Game Pass as soon as the title is launched , the boss of Take-Two has made his positions known on the subject. For him, Microsoft's platform isn't aimed at "frontline" gaming, although he doesn't seem definitive on the matter, saying that " remains to be seen" .
THE SAFEST INFORMATION ABOUT GTA 6
From GTA 6, Rockstar only communicated on one point: the game is in development. The studio did not say more, but at least we are now sure that the machine is launched. After a GTA 5 that lasted ten years (the game having been released on PS5 and Xbox Series X), the developers have finally decided to take the next step.
On July 27, 2022, Jason Schreier (Bloomberg), one of the most trusted video game journalists on the planet, published a long article about the corporate culture change at Rockstar Games. He took the opportunity to deliver some information on the game. Rockstar seems to have changed a lot in recent months. A 180 degree turn after the crunch and toxic culture scandals that made headlines in 2018 when Red Dead Redemption 2 was released. hired contractors and would be more considerate of the well-being of its employees.
This new policy would have consequences for GTA 6. First, development would take longer (employees no longer working 100 hours a week, which happened on RDR 2) and the game would be more "inclusive". This means that Rockstar will no longer be humorous about minorities like before. Moreover, these changes have already been seen on GTA 5 new gen. In short, things are moving internally, according to Schreier.
The journalist gives some valuable clues about GTA 6. It's not much, but it gives us an idea of ​​the contours of the future opus:
The code name for the game would be Project Americas.
The game would take place in Vice City and its surroundings. As a reminder, Vice City is a pastiche of Miami, just as Los Santos from GTA 5 was a parody of Los Angeles.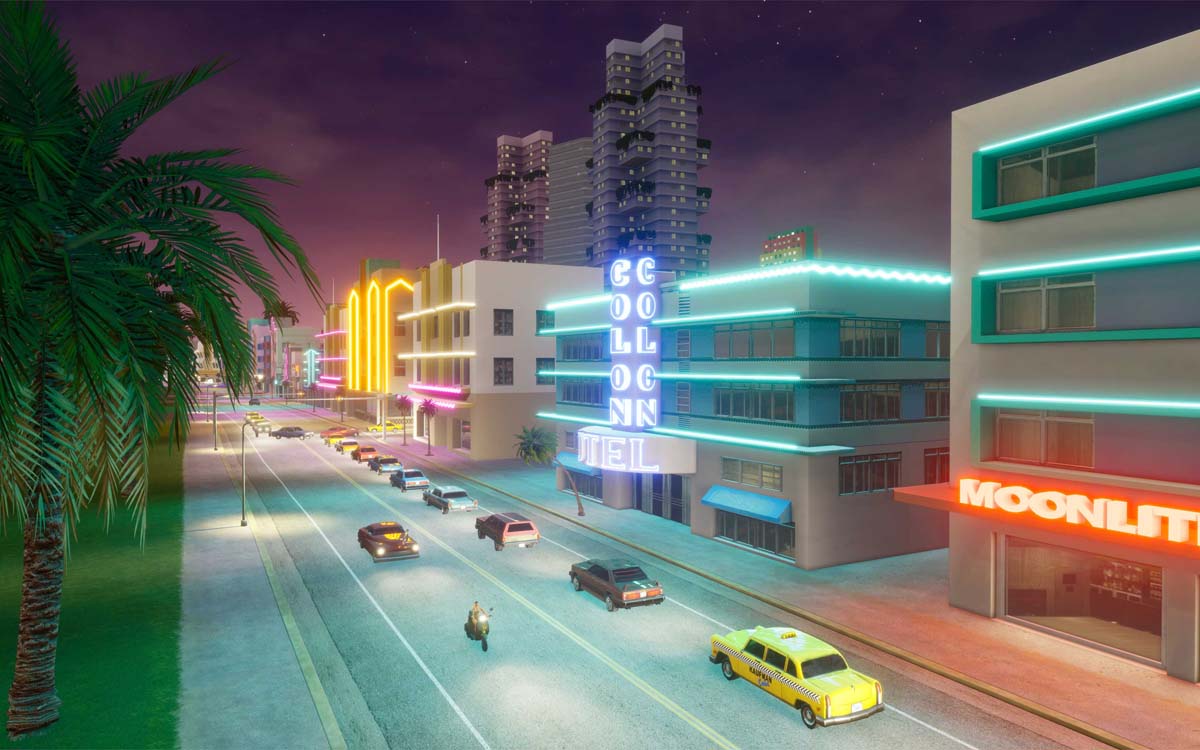 The map would be scalable. Cities and missions would be added over time after release. This would allow teams to avoid the crunch, but also to keep players involved over several years. Some of them would thus be made available via DLC , after the absence of the latter in GTA 5.
The map would be large and include a lot more interiors than previous games. It would therefore be possible to explore a good number of buildings, where the old titles left us outside most of the time.
One of the playable characters would be a woman. Originally from Latin America, she would be part of a couple at Bonnie and Clyde. We can speculate on a gameplay based on several characters as in GTA 5. Note also that the presence of a female protagonist has created a controversy on Twitter and social networks, since many users have expressed their dissatisfaction.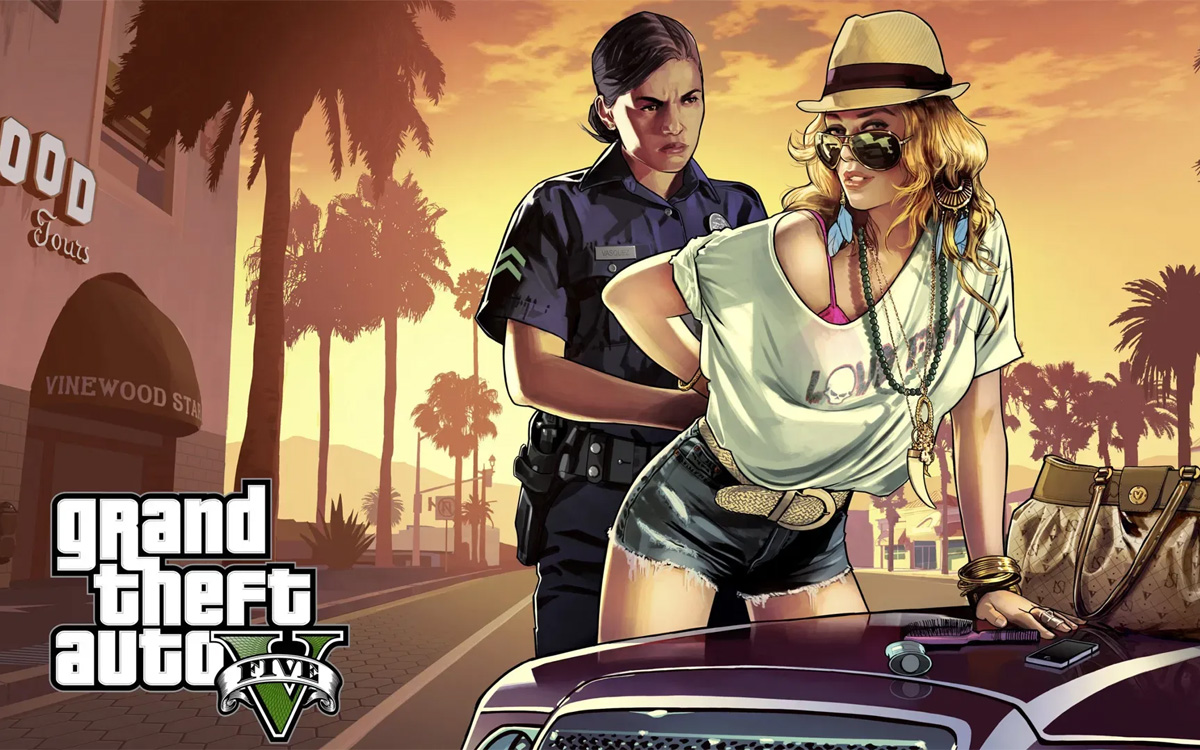 This file is obviously bound to evolve according to official announcements or possible new leaks. We've been waiting for a sequel to GTA V for nine years now, and hopefully Rockstar will give us more information about the sequel soon.
You will not have seen anything more beautiful today: GTA IV with Unreal Engine 5 sauce
continues with these remake teasers of mythical games, thanks to the Unreal Engine 5 graphics engine and currently we would really like the project to succeed!
Yes, we say yes to a remake of GTA IV, powered by the famous Unreal Engine 5, the video gives us so much to go on a mop in Liberty City, with Niko Bellic…
GTA 6 Released on Play Station 4 (PS4), PS5, Xbox, Switch & Steam
Grand Theft Auto 6 is easily one of the most talked about games in the world following the astronomical success of GTA 5 and the insane popularity of Rockstar as a studio. We've gotten just countless leaks for the Game, we've got the setting the time, the gameplay, and the map size release date, which is the main one that people want to know about. One thing that has been hotly debated about the game is the identity of the protagonist.
GTA 6 Game PS4 Release Date, Time, Price (PC, PS5, Xbox, Steam)
| | |
| --- | --- |
| Name of Game | GTA 6 (Grand Theft Auto). |
| GTA 6 Release Date | in 2023 or 2025. |
| GTA 6 Release Time | in 2023 or 2025. |
| GTA 6 (Grand Theft Auto ) First release date | 28 November 1997. |
| GTA 6 Game Creator | David Jones or Mike Dailly. |
| Genres of Game | Action-Adventure Games. |
| GTA 6 (Grand Theft Auto ) Developer | Rockstar Games |
| GTA 6 (Grand Theft Auto ) Characters | 1- woman & 3- Men (Rumors). |
| Grand Theft Auto 6 System Requirements | Windows 10 64-bit, 16GB RAM, 250 Storage |
| Platforms (Grand Theft Auto 6) | PS4, PS5, Xbox & Mac. |
| GTA 6 Twitter | Click Here |
| GTA 6 Reddit | Click Here |
| NewUnzip Homepage | Click Here |
| Official Site | Click Here |
Grand Theft Auto 6 Video Game Wiki (Characters & Full Details)
Now according to multiple reports, GTA 6 is going to have a male protagonist, while other reports suggest it is going to be a male and a female, they're going to be twins. Now, some leaks have suggested there was going to be a female protagonist earlier in development, but that idea was scrapped after it didn't fit with the tone of the story. Well, today, we have a new report from Bloomberg that seems to contradict everything that we have been hearing recently.
 But the validity of this source makes me think this could be real. Take it all with a grain of salt of course. But out of all the GTA 6 leaks that we've covered. This is the most solid one, in our opinion. So let's jump into it. According to a recent Bloomberg report, GTA 6 is codenamed Project, Americas, which we've known for a while.
It will take place primarily in a fictionalized version of Miami. And it was a tad unclear if this fictional Miami was returned by the city. But given the legacy of the GTA franchise, I think we can read between the lights.
GTA 6 Game System Requirements for PC
| | |
| --- | --- |
| Operating System | Windows 10 (requires a 64-bit processor and Operating System) |
| Minimum RAM | 8 GB |
| CPU | AMD FX-6350 & Intel Core i5-2300. |
| GPU Required | Nvidia GeForce GTX 650 Ti and AMD Radeon R7 360. |
| DirectX | Version 12 & Latest version. |
| Memory Storage | 10 GB Free required. |
GTA 6 Release Date, Time, Gameplay, Twitter & News Reddit
The report also says there will indeed be a female playable protagonist although they won't be the only one. So it looks like the leak we talked about a while ago may come to fruition a while back we talked about the possibility of two protagonists in GTA 6 a brother and sister. Bloomberg is now claiming that at least one protagonist is a woman.
This adds more validity to the previous leaks. Bloomberg also reported that Rockstar is planning on adding more cities to the game Mac game map is post-launch content, which is wild, and the map will feature even more interior areas than GTA 5.
Grand Theft Auto 6 Price (PC, PS5 Price, Xbox & Steam)
 Lastly, they said Rockstar is currently shooting for a release date. Are you ready for this? April 23 to march 20/24. That is a massive window in the gaming industry that is ever so changing. But wow. It would be awesome if the game came out next year. But I wouldn't be shocked at all if it gets delayed internally so take that release date is subject to change even more so than the rest of the stuff we're talking about. Now some of this info is new, while others are stuff we've heard of backed but the older information is now being corroborated.
GTA 6 Game Rating & Review
It could help us paint a more accurate picture with the leaks we've been getting over the years and Bloomberg is a huge publication. They don't post stuff for no reason. So I think this is a sign we may need to revisit our big wall of red yarn connecting all the GTA 6 leaks. Whenever a major outlet starts retro actively confirming older leaks. We need to go back we need to see what other information came from that now confirmed leak on death row. If some of that info was correct.
There's a good chance the rest of it is legit. Take it all with a grain of salt because obviously none of this is confirmed by Rockstar. I now have a Bloomberg putting all this on record. That's a big deal. If a major publication is starting to talk about it, I think it means it's only a matter of months or weeks before we get official confirmation from Rockstar, and if this is coming out in April of next year at the earliest. We should be getting a teaser trailer. I'll keep you guys posted if anything new breaks see you soon.
Watch Grand Theft Auto (GTA) 6 Full Trailer