By adding the "nofolow" attribute to your external links, you are asking Google not to follow these links and therefore not to go elsewhere. This is a very good practice for Seo especially for those who use a lot of links that point to other sites.
When you have added the "nofollow" attribute to your links, they will look like:
	
<a rel="nofollow" target="_blank" href="https://easy-tutorials.com/">

The code target="_blank" means: Open the link in a new window, you must also remember to add this attribute to your links to keep the page of your site always open.
How to add the nofollow attribute to all your external links?
There are many wordpress plugins or extensions that allow you to add this nofollow attribute   easily like Wp External links Plugin .
Install and activate WP External links Plugin
To do so follow these steps:
Go to your admin panel, then Extensions ->Add
Type WP External links in the search box
Click the search button
Activate extension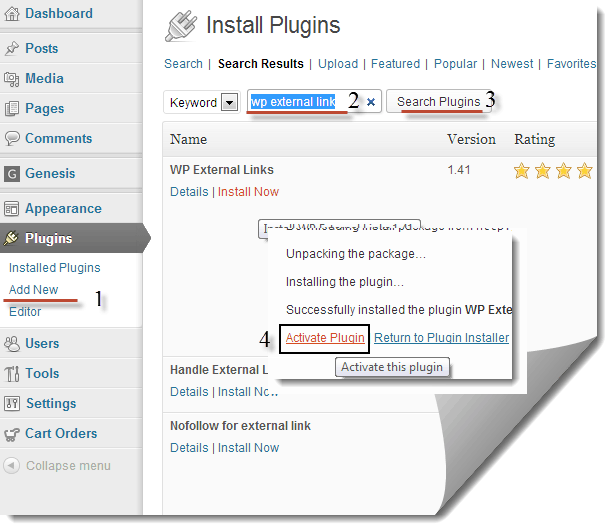 Configure WP External links
For general settings, select Open external links in a new window or tab to prevent the visitor from leaving your site and subsequently reduce the bounce rate.
The second option "apply on  " ie activate the noffolow attribute on: You must choose post contents and comments. To ignore specific links and allow them to have a dofollow attribute, consider adding them to the Ignore links (Urls) box.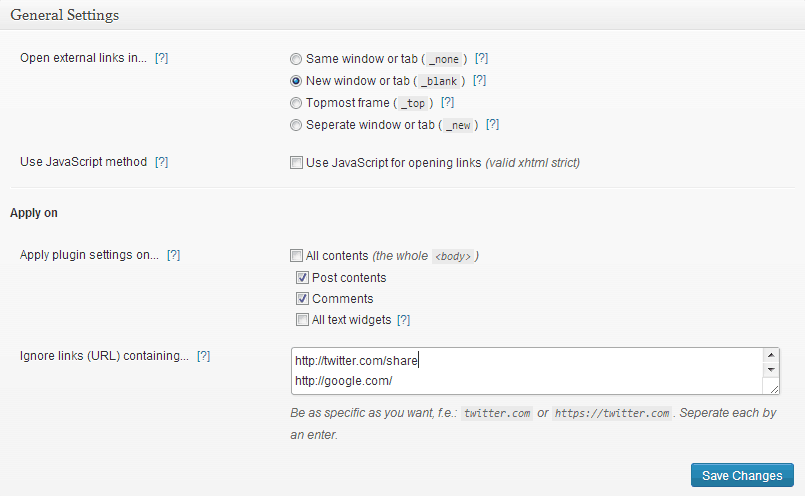 SEO settings for nofollow link
Now you have to configure the Seo parameters of this plugin:
Add rel-attribute  : Check this box to enable nofollow attribute to all your external links. The second box is to add the external attribute.
Set title-attribute: Leave this option as default.

Here is the result after application:
| | |
| --- | --- |
| 1 | <a rel= "nofollow external" target="_blank" href="http://www.sitename.com/" class="ext-link"></a> |
Finally the plugin offers you the possibility to add a small icon next to your external links.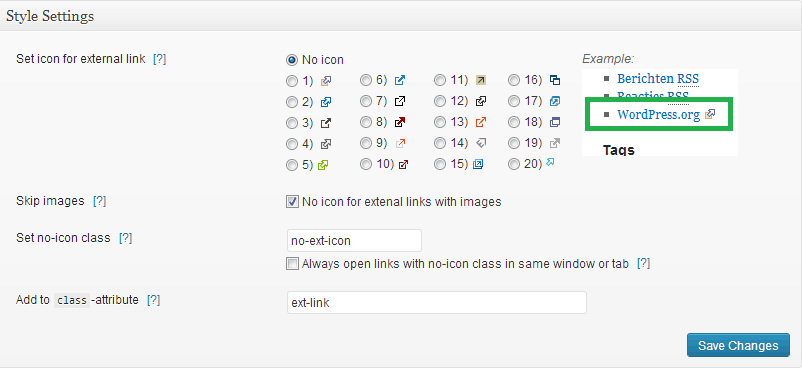 Save settings, purge your site cache, re-build your xml sitemap and refresh your sitemap.
The manual method to add the "nofollow" attribute to your links you will find it on this link: Add "Nofollow" to external links without plugin
I hope this article will help you know how to add nofollow attribute to external links in your WordPress site?
If you liked this article, please subscribe to our reddit community to discuss it. You can also find us on Twitter and Facebook.