From Windows 11 settings, you can now know the system product name. In other words, it is the model name of your computer. You can find it under your computer name. If you don't like the default system product name, you can easily change it. In this tutorial, I show you how to change system product name in Windows 11 . Follow the leader !
What is the system product name?
The system product name refers to the model name of your computer . By default, the manufacturer (OEM) of your computer specifies the name of the system product. For example, if you have a LENOVO Thinkpad T14s, you'll see "LENOVO Thinkpad" or other name under your computer's name in Windows 11 settings. In contrast, if you built your PC yourself , Windows 11 will typically show the model name of your motherboard.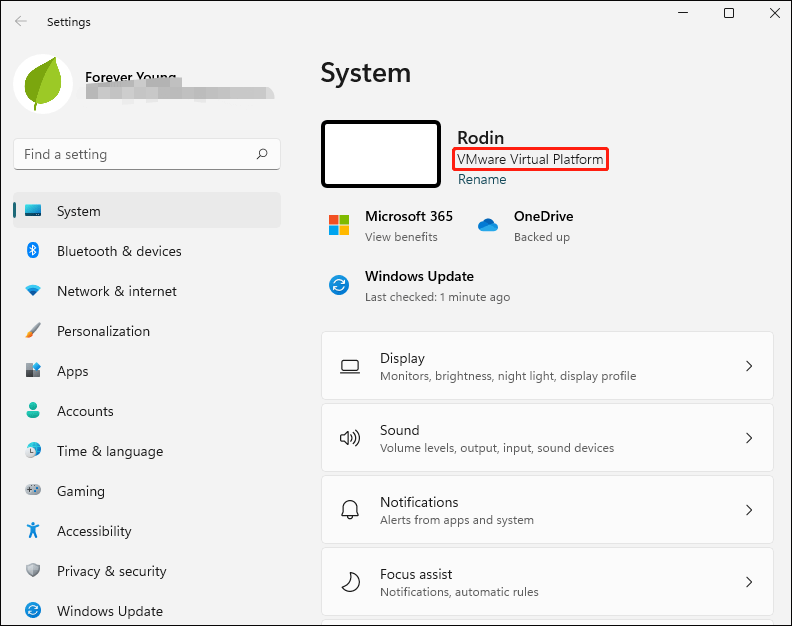 How to Change System Product Name in Windows 11
If you want to change the system product name visible in Windows 11 settings, you need to go through the Registry Editor. This will allow you to replace the default with a custom name of your choice. Here's how.
1. Start by opening the Registry Editor. To do this, simultaneously press the Windows+ keys R on your keyboard, then in the Run dialog box, type regeditand validate with " OK " or Entrée.
2. From Registry Editor, navigate to the following key and create a new " String Value ".
Computer\HKEY_LOCAL_MACHINE\SOFTWARE\Microsoft\Windows\CurrentVersion\OEMInformation
3. Name this new value string: Model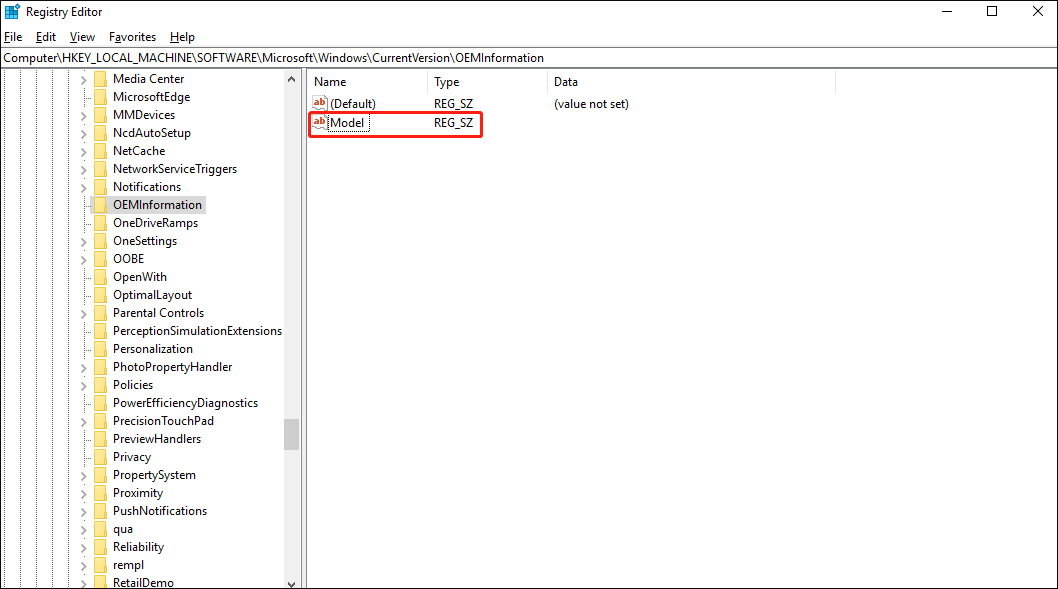 4. Double-click on the new " Model " value, then in " Value data ", type the name you want to see displayed under the name of your computer and confirm with " OK ".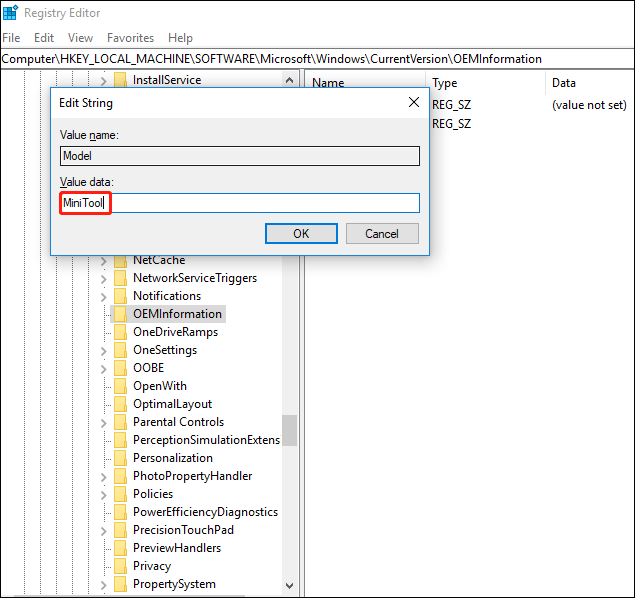 ✅ That's it! Now you can close Registry Editor and open the Settings ( Windows+ i) app to experience the result. Under your computer name, you should see the value for the product name you set in step 4.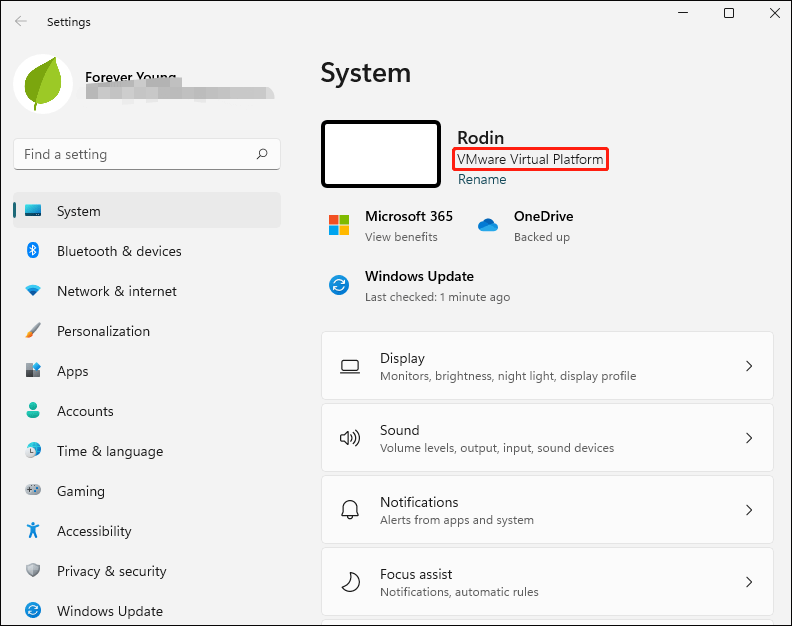 If for some reason you want to show the default name, just remove the string value "Model". To do this, right-click on it, then select "Delete" from the context menu and confirm with "Yes".
If you liked this article, please subscribe to our reddit community to discuss it. You can also find us on Twitter and Facebook.