Search Engine Optimization (SEO) has always been one of the most important approaches to digital marketing. It involves achieving a high placement of your site's content in the results of any search terms entered by users. Since higher rankings generate more traffic, being in the top three results is crucial.
Search operators are now doing the same thing that yellow pages publishers do, except that they are more sophisticated and more proactive. Being careful about SEO is a bit like asking the yellow pages to be classified, and attempting to meet their requirements.
Internet users have adopted the search technology that was offered and tested its compliance with keyword-based search criteria. As they have increasingly simple and effective search tools at their disposal, they are resorting to more and more complicated searches. Indeed, how keywords are placed by combination gives way to the creation and development of a real and coherent search space.
Google has well-integrated this principle and has been able to transform itself over the years, making numerous changes to its referencing system. Thus, once the SEO strategy has been carried out, qualified, permanent traffic, often with a very good acquisition cost compared to other traffic collection techniques and tools, is available to the brand.

This is all a bit more on the technical side, however, we will be reviewing the fundamentals of SEO analysis and the process of doing a website SEO analysis in this article, which we believe will make it much more understandable for you.
An SEO Analysis Means:
SEO analysis is a check on the website's global strength, structure, content as well as various elements which are important for ranking in the search results process: for instance, the website's structure, content, and ranking in the search engines. Consider it to be an examination of an experienced consultant to determine whether you can achieve greater recognition and visibility on the Internet's yellow pages, the search engine results pages. The outcomes highlight where improvements can be made to enhance the visibility of your business in the search engine results, as well as how you can create the most effective SEO strategies for your business.
The Importance of SEO Analysis: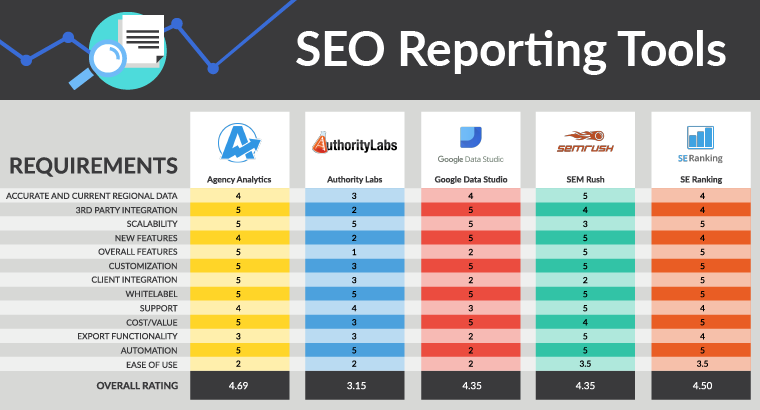 SEO analysis is a necessary precursor to a foolproof strategy for search engine optimization. The analysis demonstrates both your weaknesses and strengths and shows you what you need to address to rank higher in the SERPs.
Along with an on-page SEO audit and a website SEO audit, you can perform an SEO competitor analysis to understand trends, find out where your competitors are in SEO, and develop a strategy to succeed. When it comes to achieving the highest placement in your industry, generating more traffic to your website, and meeting your business objectives and corporate development targets, you certainly benefit from an SEO analysis. The preparation of a comprehensive SEO report will provide you with valuable information and will assist you in developing a sound SEO strategy.
Procedure for Analysing the Referencing of a Website:
There are several technical elements in an SEO analysis that can be classified into three categories:
On-Page Referencing: It encompasses information content, its quality, the use of keywords as well as organizational concerns, HTML code, graphics, and Meta-tags.
Off-page Referencing: It is about the things that are happening beyond the website which are consistently relevant to you, and this can be achieved through link building, listing and presenting at accredited websites, and through regular guest blogging.
Technical Referencing: This includes the composition and operation of the website and its optimized use by search engines. They also involve optimal performance for mobile devices.
You will need to prepare a list of the items you will be analyzing and arrange them in order of priority. Secondly, you should arrange who will conduct the different parts of the assessment, and those that you would like to assign to other agencies. There are certain measures that can be managed with SEO resources and SEO reviewers that are accessible to everyone. Many different keyword navigators and search engines can be used to find keywords, for example, with affordable and sometimes completely free options. You can also use automated analysis for fundamental page content structure problems and technical faults.
What to Look for in a Website's SEO Analysis:
Having previously described the essentials and the reasons why you should carry out an SEO audit, this section provides you with the technical details to give you a better idea.
Your website's URL is the numerical address of your business and an important element for SEO practices. The URLs of the different pages of your website help to organize your content and provide access to the different types of content you offer. They work like signs in a shop that link to the different aisles, categories of products you offer, helping visitors navigate easily.
The most essential component that you are going to be working on for your SEO analysis is the content, which has been identified by Google as being one of the top 3 search engine optimization criteria. This is where you get your message across and it is how the search robots learn about you. The content is made up of your writing, keywords, uniqueness and delivered worth, and pertinence.
Meta descriptions or meta tags are the short words that you use to inform search terms to explain the content of your website. They will assist the robots in searching your pages according to the appropriate keywords and have a significant impact on search engine optimization.
The meta-description should be for all pages, and there should be no overlaps. All the meta descriptions must be at least 135 to 160 characters long and must incorporate the relevant keywords.
Nowadays, most internet users are connecting through mobile devices. If not properly deployed, you will lose out on important prospective visitors and will have a harder time converting them. Search operators are recognizing mobile responsive websites and ranking them higher in the results pages.
 I hope you enjoyed this article.
If you liked this article, please subscribe to our reddit community to discuss it. You can also find us on Twitter and Facebook.