It's not given to everyone to be an expert in graphic design. However, it may happen that one day we need visuals to highlight our personal projects. Fortunately, there are tools that allow us to create great designs for free . Wepik is one of them. If you are interested in knowing how this platform works, we tell you everything!
Free and varied templates that meet all your needs
Wepik is an online tool designed to allow you to create designs for free , even if you are not a professional. This site offers you to discover free and varied models that meet all your needs.
For example, you can use Wepik to design CVs, business cards, menus, to-do lists or even invitations . We particularly appreciate the clean, elegant and modern style of the designs offered by this utility.
If you are a fan of social networks, you can also turn to Wepik to feed your stories. In particular, it has an option entirely dedicated to creating designs for Instagram stories. You can customize the templates uploaded to Wepik from your profile by adding hashtags, GIFs or stickers.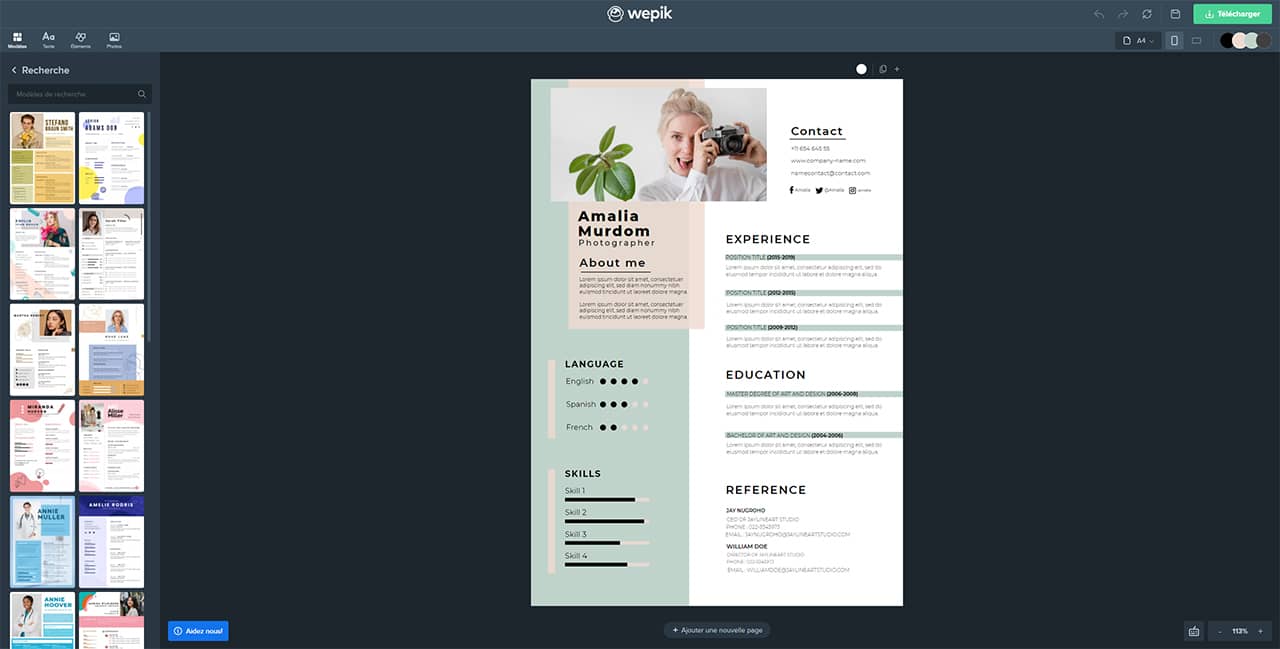 Wepik gives you the choice
On Wepik, you can choose to customize existing free templates or create your own designs . If you choose the first option, you will only have to upload an already existing design. To adapt it to your tastes, all you have to do is add texts, change the colors that don't suit you or modify certain graphics.
On the other hand, if you want to create your own design, you can do it from a blank canvas on Wepik. The tool puts several customizable elements at your disposal. You can put them together and modify them to create a unique composition.
As I write these lines, Wepik offers 128 resume templates, 427 card templates, 99 infographic templates and 45 menu templates for your restaurant.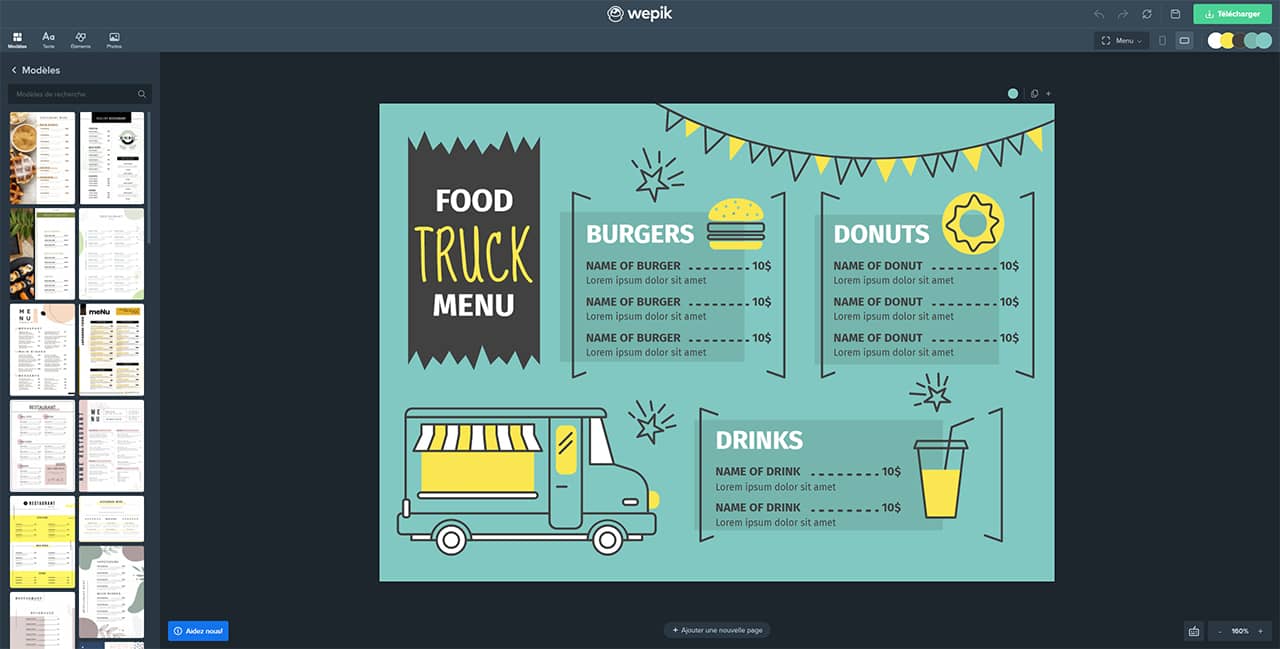 Files in JPG, PNG or PDF format
When you are satisfied with your creation, you can download your file for free in JPG, PNG or PDF format. It should be noted that the use of Wepik does not require any registration. However, it can come in handy if you want to keep track of the designs you've created.
So we give you an appointment on Wepik to get your own idea of ​​this tool!