Windows 11 has a new design that makes it easier and more user-friendly to navigate through its interface. However, there are some changes that might take some time getting used to, one of which is the absence of the classic End Task option on the taskbar. But don't worry, in this article, we'll show you how to enable it.
What is the End Task option?
Before we proceed, it's essential to know what the End Task option is and what it does. It's a tool in Windows that lets you force an application or program to close. This option is useful when a program becomes unresponsive, and the typical exit process isn't working. While it's not preferred to use it regularly, it's handy when you need it.
How to enable the End Task Option on Windows 11
Step 1: Right-click an empty space on the taskbar.
Step 2: Click on the "Taskbar Settings" option.
Step 3: Scroll down to the "Taskbar behaviors" section and look for the "Corner icons" option.
Step 4: Click on the toggle button beside the "Task view" option to turn it off.
Step 5: Turn on the "Show desktop" toggle button below it.
Step 6: Finally, turn on the "Show the End Task button" toggle button at the bottom of the page.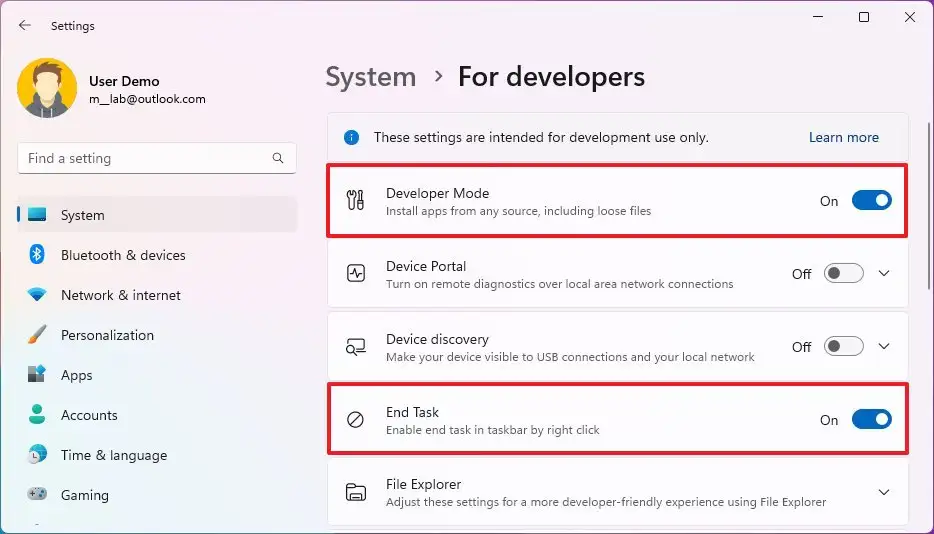 That's it! With the End Task button on the taskbar, you can close unresponsive applications or programs with a single click.
Conclusion
Enabling the End Task option on the taskbar is pretty simple once you know how to do it. However, it's essential to remember that using it frequently can have consequences, such as data loss or even system instability. Therefore, it's always best to save your work before using it or to only use it when necessary.
We hope this guide has been helpful to you, and you're now able to use Windows 11 more efficiently.