The problem when you want to enlarge an image is that you often come up against a loss of quality. No matter how hard we tried to fix it, nothing worked. Fortunately, there are now tools that let you double the size of an image , while preserving its quality . This is particularly the case of Resizer . To find out more, keep reading!
Resizer, a tool that promises you top results
Une fois que vous aurez adopté Resizer, vous ne pourrez plus vous en passer. C'est un outil en ligne qui vous permet d'agrandir la taille d'une image sans pour autant altérer sa qualité. Resizer est gratuit, pratique et facile à utiliser.
Ce service s'appuie sur un algorithme pour supprimer les flous et les pixels de vos images. En plus de préserver la qualité de vos photos, il réduit également le bruit et les artefacts de vos images. Comme vous pouvez le voir, Resizer est un outil qui vous promet des images de qualité.
Aucune inscription n'est nécessaire
Vous pouvez accéder à Resizer depuis votre navigateur web habituel. Comme il s'agit d'un outil en ligne, son utilisation ne requiert ni téléchargement, ni installation.
Par ailleurs, les développeurs promettent que leur outil en ligne restera gratuit pour tous. Une version « pro » avec des fonctionnalités supplémentaires pourrait voir le jour, mais la version de base sera toujours gratuite.
Comment agrandir une image sans perte de qualité ?
There is nothing easier than doubling the size of an image on Resizer . To do this, go to the official Resizer website. You will find a field in which you will have to paste the link of the image you want to resize . The image simply needs to be in ".jpg" or ".png" format. Then click on the " ReSize Photo " button and wait for the Resizer to do its job. It will only take a few seconds.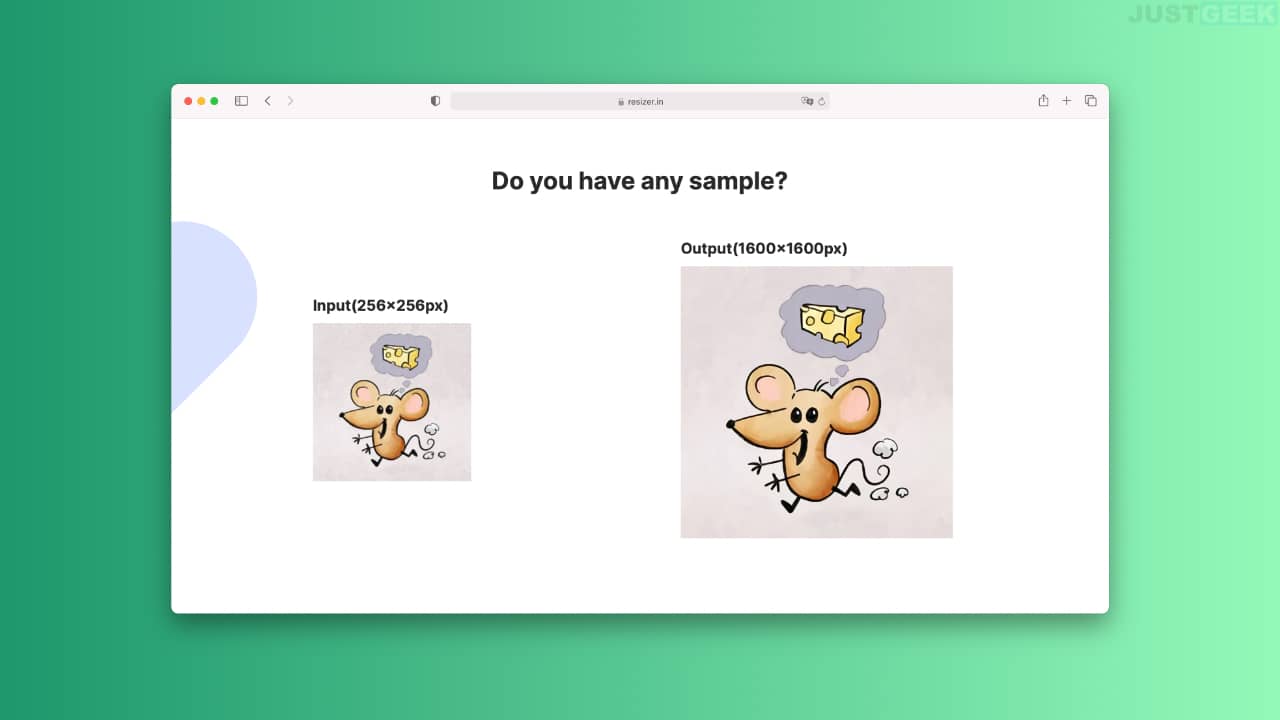 What about the security of your data?
For most users, the security of their data is paramount. And that, Resizer knows it. The service has taken steps to ensure that none of the photos you upload to the platform are stored on its servers. Thus, he guarantees that all images submitted to him are permanently deleted after 1 hour.
After using Resizer, you can therefore sleep soundly.
If you liked this article, please subscribe to our reddit community to discuss it. You can also find us on Twitter and Facebook.