Do you want to increase the visibility of your company on the internet and the positioning of your website in search results?
For this, working on your natural referencing (SEO) and obtaining quality backlinks is essential.
Indeed, netlinking, also called link building, is one of the pillars of SEO. Links are part of the criteria that influence results on search engines like Google.
But before getting to the heart of the matter, a few prerequisites.
What is a backlink?
A backlink, also called a return link or incoming link, is a link that points to your website from another site.
Backlinks are crucial for search engines. Indeed, Google considers them as "votes of confidence". Having more links to your site means more expertise, credibility and better positions in search results.
What is a good backlink?
There are several factors that influence the SEO of your site including backlinks. However, not all backlinks obtained are created equal. Indeed, today, more than ever, it is the quality of the links that is crucial.
Here are three essential criteria for evaluating the quality of backlinks:
Consult our article " Quality Netlinking: 3 essential criteria for effective link building " to go deeper into this subject. 
What is netlinking or link building?
Netlinking, also called link building, is the set of processes and techniques that make it possible to obtain backlinks to a web page in order to improve its referencing.
Why are backlinks important in SEO?
Since 2016, Perficient has conducted a study every year with the aim of answering the following question: "Are backlinks (incoming links) still an important ranking criterion?"
For the fourth consecutive year, they have demonstrated that there is a strong correlation between the number of links and the positioning of a page on search engines.
To learn more about the importance of backlinks in SEO, see our article: " Backlinks: What is backlinking and why is it important in SEO? "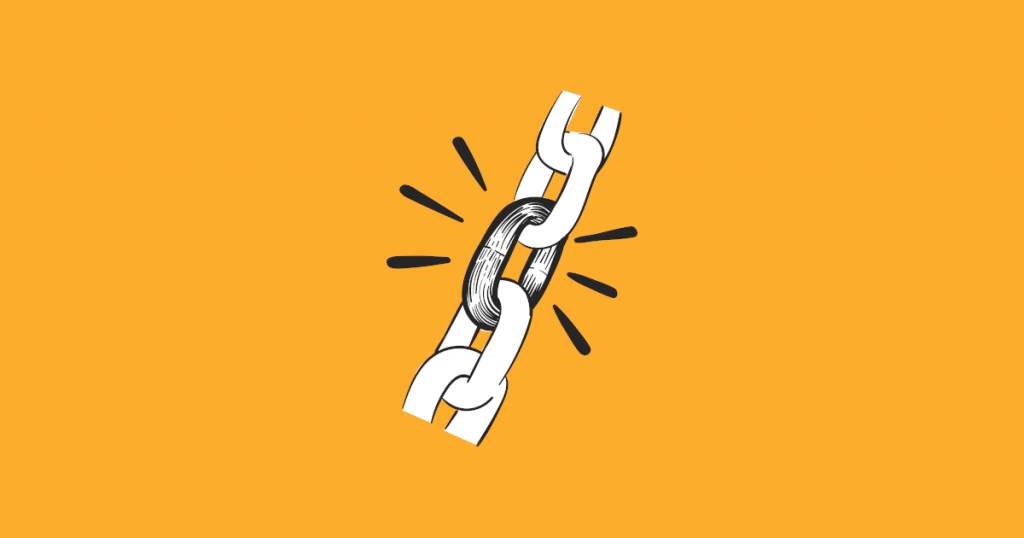 1. Get backlinks with Guest Blogging 
Guest blogging , also called guest article or guest posting, is one of the most used methods to obtain backlinks and therefore improve its natural referencing.
Literally, it means "blogging as a guest". This is an article written by an author but published on a blog or site that does not belong to him.
In addition to getting backlinks, guest posting is an effective technique for several reasons:
increase your perceived expertise,
build your authority on the web,
take advantage of the audience of the site on which your content is published,
drive qualified traffic to your site
develop your relationship with other bloggers
A crucial point for guest posts:
Before establishing a link exchange, make sure that the site in which you want to have a backlink:
has a theme similar or complementary to that of your site
has a good backlink profile
offers unique, relevant and traffic-generating content
2. Replicate competitor backlinks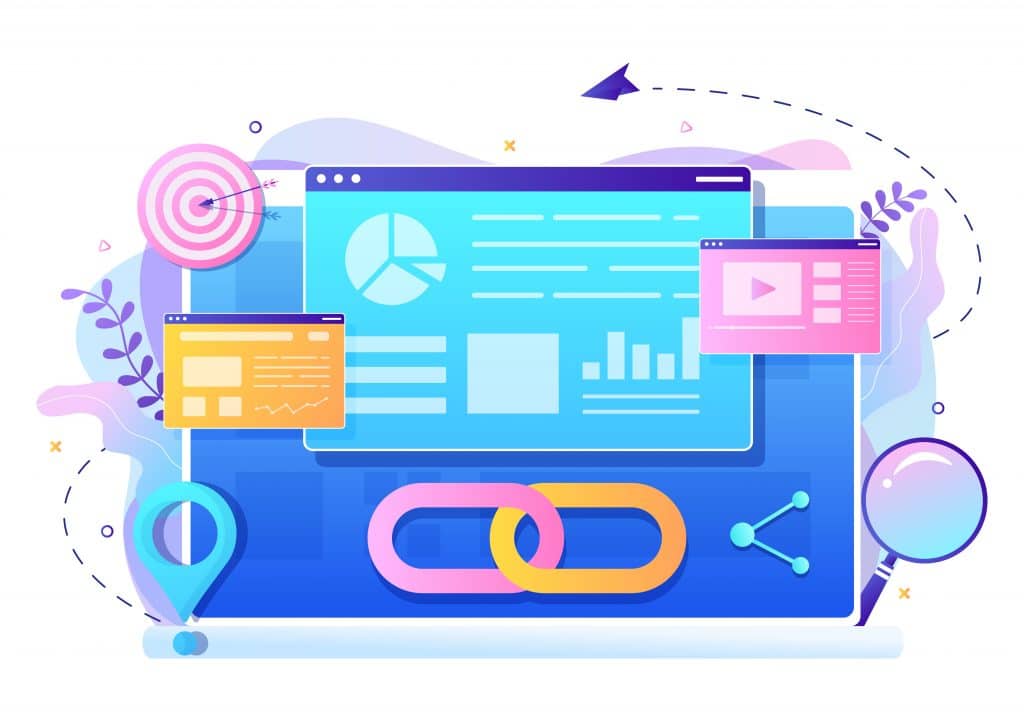 The analysis of the backlinks of the competition is the basis of any successful netlinking campaign.
Indeed, the sites of your competitors are a gold mine. They allow you to find other sites that may offer you quality links.
This netlinking strategy is very popular because it allows you to obtain backlinks in a simple and effective way.
It is based on the idea of ​​analyzing the link profile of your main competitors and identifying the sites most likely to link to your site.
After selecting your main competitors, you can use an SEO tool (like ahrefs, majestic SEO or SemRush), to analyze their links in detail:
number of links
distribution of anchors
variety of backlink types
etc.
3. Obtain links from "resource pages" and link lists
There are many techniques to attract backlinks to your website. The goal is to always favor the quality of the links, rather than the quantity.
Resource pages and link lists are part of effective strategies for obtaining quality backlinks.
What is a resource page or list of links?
A resource page is a page that lists links to other pages or useful content on a specific topic.
A picture is worth a thousand words, see the screenshot below.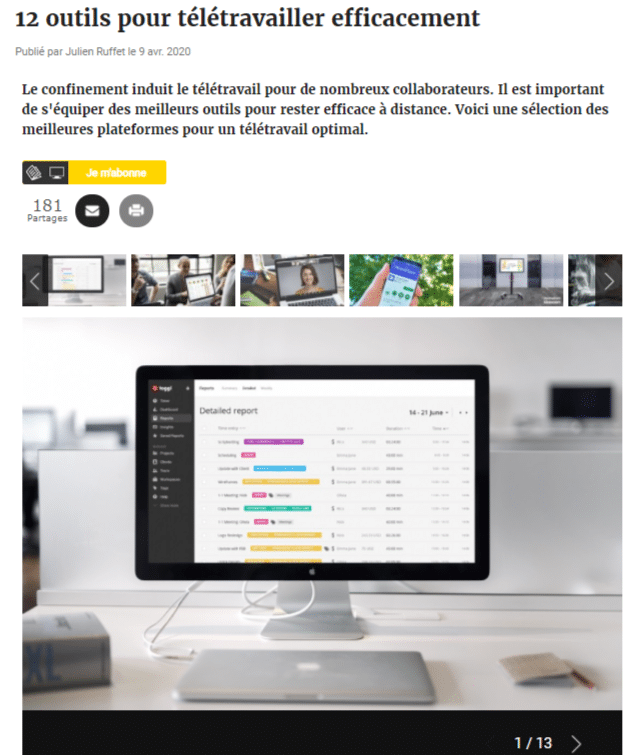 4. Professional directories
Questions about business directories for SEO and especially for netlinking, come up regularly:
Can you get quality backlinks from business directories?
Are they still useful?
Are they still effective?
We believe that the golden age of directories is over and they are no longer as effective as they used to be. However, they still represent an interesting potential provided you know how to use them well.
A few points of attention concerning business directories
For the use of netlinking directories to have a positive effect on the natural referencing of your site, be sure to take into account the following points:
Registering your site on directories should not be the main lever of your netlinking strategy.
The main challenge is to distinguish between good and bad directories.
It is much more interesting to bet on the quality than on the quantity by registering your site on a limited number of quality directories.
Avoid directories that ask you to put a backlink on your site.
Favor thematic directories that are related to your site to obtain quality backlinks .
Make sure the directory is selective.
Favor directories that generate traffic and that have not had a Google penalty.
5. Local Citations
In local SEO, a local citation is the mention of your business (trade name) in an online directory.
These citations help internet users and search engine crawlers discover local businesses.
This aspect of SEO, which focuses on optimizing a company's presence in local search, is particularly important.
Indeed, some companies get a large portion, if not all of their traffic from citation sources. For example some restaurants, locksmiths, plumbers, etc.
How to get local quotes?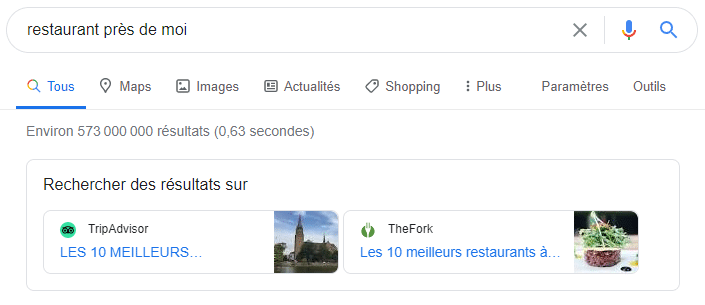 For your local SEO, here is a selection of sites you should start with:
6. Generate backlinks from broken links
This SEO technique is quite interesting for obtaining quality backlinks because it takes advantage of two elements:
every day there are new articles that appear and others that disappear (thus generating errors and broken links)
webmasters don't like broken links
The broken links strategy consists of:
make a list of sites whose theme is close to your sector of activity,
find pages on these sites with broken outbound links
propose to the webmaster of the site to replace the broken link with a link to your site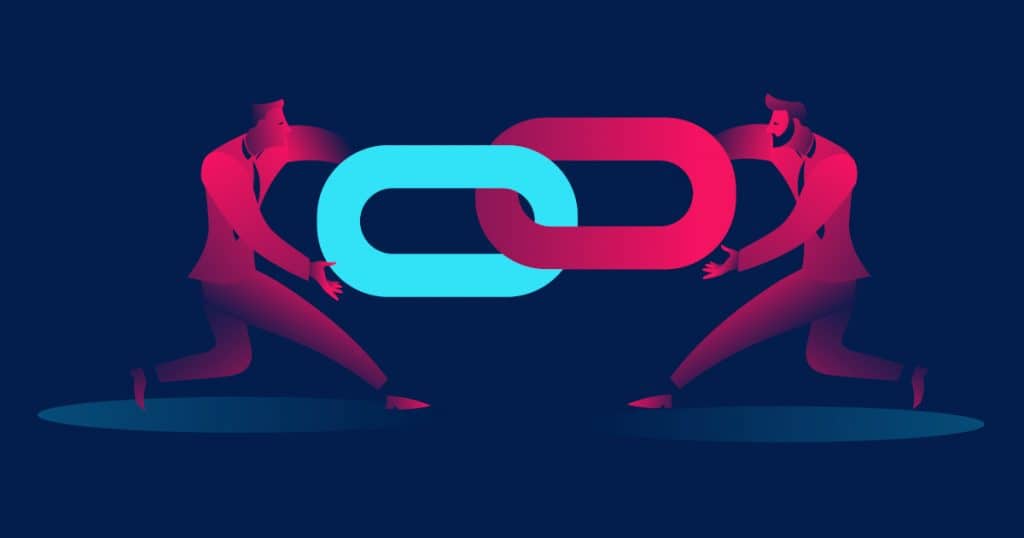 7. Buy quality backlinks
Before you start buying links, a reminder of Google's guidelines on link systems :
Please find below examples of link schemes that can have a negative effect on a site's ranking in search results:

Buying or selling links to influence PageRank (this includes buying links or posts containing links, exchanging goods or services for links, or sending a product " free" in exchange for a comment including a link)

Google
Despite Google's formal ban, buying links remains the fastest and most effective way to work on your natural referencing and obtain quality backlinks .
If you are considering this option, you should be careful to do so sparingly and ensure the quality of the links.
Do not hesitate to consult our article: " What is the price of a quality backlink? " if you are considering buying links and wondering:
Is there good value for money when it comes to buying links?
Is a $500 backlink better than a $50 link?
8. Social networks
Your presence on social media is not a direct criterion for ranking on Google. The search engine does not take your activity (likes, shares) into account to determine your ranking.
However, social networks have an impact on factors that affect SEO such as traffic.
Without going into detail (we will have the opportunity to explore this aspect in a dedicated article), the first thing to do is to create your accounts on the main social networks and regularly share content there.
9. Linkbaiting, producing content that attracts links
The quality of the content is crucial for natural referencing and makes it easier to obtain backlinks .
"The best way to get other sites to create relevant, quality links to your site is to post unique and relevant content, … The more useful the content on your site, the more likely you are that another person will finds this content interesting for its readers and links to your site." – (Source – Google)
Google's recommendation about the quality of content to obtain backlinks naturally is particularly confirmed with " linkbaiting ".
Linkbaiting, from English link (link) and bait (bait), is the art of creating content that attracts links.
This technique is not as easy as one might think, but it has the advantage of allowing:
to generate a large number of links naturally
and to be able to obtain excellent quality backlinks.
" Linkbaiting " type content is generally (non-exhaustive list):
infographics
in-depth blog post (complete guide to a topic)
interactive content (quiz for example)
surveys or specific studies
etc.
This Backlinko study published in 2013 on Google's 200 criteria for referencing a website perfectly illustrates the idea of ​​linkbaiting . It generated an impressive number of links: more than 18,000 backlinks from 5,700 referring domains.

Conclusion
Natural referencing can be an excellent growth lever for your website and your business. And among the SEO actions to put in place is netlinking at the top of the list .
Should you internalize or outsource the netlinking of a website to a specialized agency?
Will the quality of the links be there? 
In most cases, if you don't have a dedicated marketing team, delegating netlinking to experts or a specialized backlink service can prove to be more beneficial and profitable than managing them alone.
It is a particularly effective solution for obtaining quality backlinks, improving the visibility of your site and at the same time your profitability.